As parents, don't we all want to have a big home with an even bigger back yard for your kids? In some households, they even spend a lot on getting their children a swing set or treehouse. Now, other rich families even go above and build an epic version of tree houses or playhouses, and some even cost a small fortune. Don't believe us? Here are the top 20 ridiculously expensive luxury playhouses we've ever seen!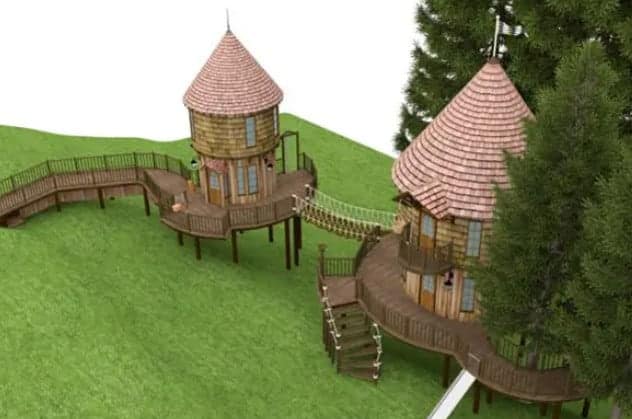 20. Harry Potter author's playground castle
If you grew up reading Harry Potter books, you must be familiar with the name of this series' author. After bringing so much fun to children around the world during their childhood, it will only make sense that J.K. Rowling also wants her children to have a magical experience. The billionaire author moved to Edinburgh, Scotland, and she had to get permission from Edinburgh City Council to build a playground castle on her campus. At the time, Rowling, two children 9 and 7 years old, was the perfect age to appreciate such a wonderful gift.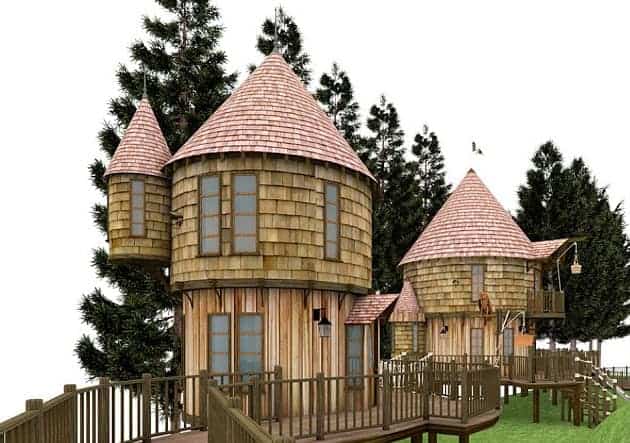 Each tower of this castle is 40 feet high, and the playhouse is complete with trap doors, swing sets, trampoline, etc. We can only display 3D renderings of the architects of the castle playground because J.K. Rowling never allowed the camera to enter her home for a tour. The total cost to build this playground is $ 387,000 and was created by Blue Forest Limited. This is the first time she has asked for permission from the local council. Rowling's mansion, priced at $ 3.1 million, and she also bought the property next door. She tore up 1.5 million dollars nearby to have a large garden. So technically, if she didn't buy more land, she might not be suitable for the playhouse in the first place. In total, the project cost will be nearly $ 1.9 million.