Many people regard celebrities as role models, admiring their talents, perseverance, lifestyle, and, particularly, their impeccable fashion sense. With the right mindset, financial resources, and abundant self-assurance, it seems that celebrities always know how to dress to impress. Even when strolling down the street to grab a cup of coffee, A-listers always seem to look flawless. However, this perception was challenged when we came across several images that portray the moments when celebrities fell short of their usual fashion standards, making some rather questionable choices that are anything but admirable or inspiring. These images prove that even the most stylish celebrities are not immune to the occasional fashion faux pas and can make mistakes just like the rest of us.
Katie Price's Equestrian Fashion Faux Pas: A Pink Pony Suit for the Ages
Katie Price, an English media personality and glamour model, is no stranger to being in the public eye. She has embraced attention throughout her career, even starring in a reality TV show. However, at the fifth-anniversary celebration of an equestrian club, she made an unusual fashion statement that left many wondering what she was thinking.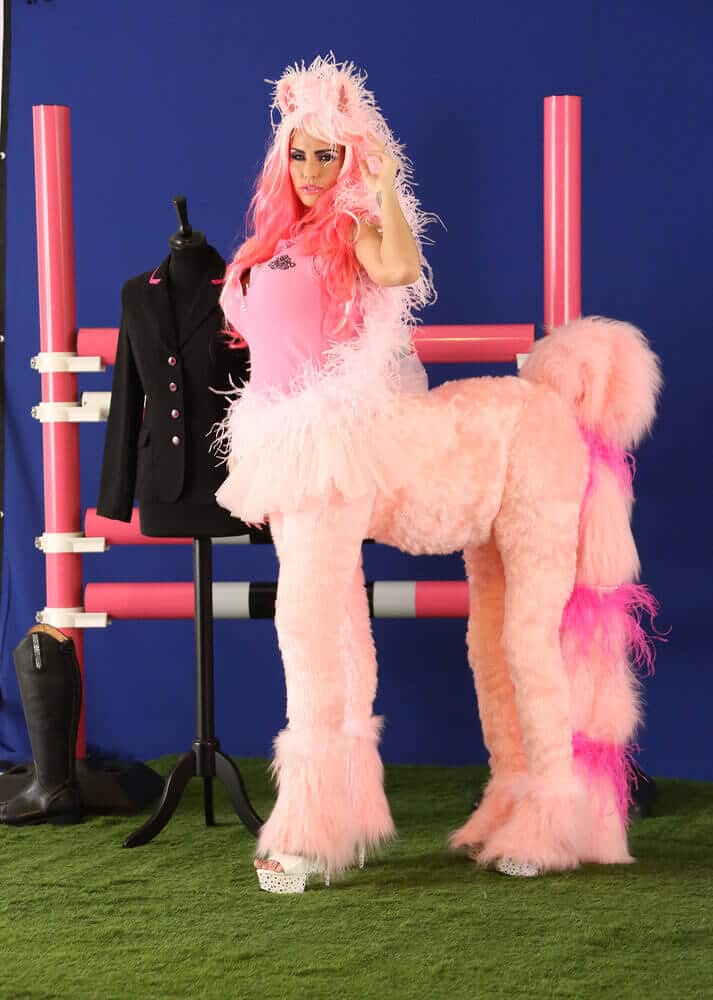 Katie showed up at the event wearing a custom-made pink pony suit. While such an outfit may be fitting for an equestrian-themed party or even Halloween, this wasn't a costume party. It is unclear how much the outfit cost. But one thing is for sure – it did not receive the reaction she was hoping for. Wearing a horse outfit in public may seem bizarre, and it is safe to say that her fashion choice was a flop.
Jaden Smith Crashes Kimye's Wedding in a White Batman Costume: Not Quite Formal Wear
As the son of famous parents, Jaden Smith is no stranger to unusual situations. However, he made a questionable choice when he attended the wedding of Kanye West and Kim Kardashian in Italy. Instead of opting for a traditional suit or tuxedo, Jaden decided to wear a white Batman costume to their nuptials.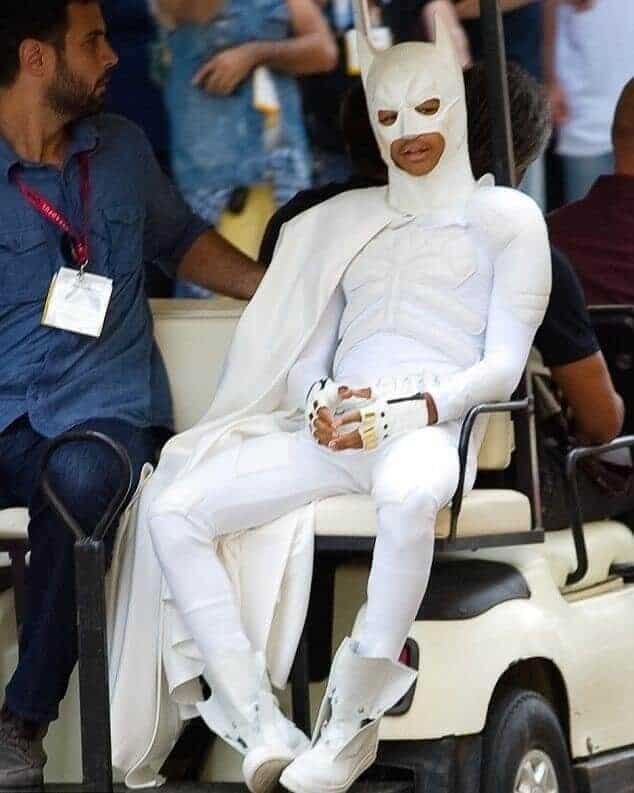 Weddings are typically formal events where guests dress to impress, and all attention is on the couple exchanging their vows. However, Jaden's fashion statement at the wedding took everyone by surprise. The white Batman costume he wore was an unusual and bizarre choice for such an important occasion. While Jaden may have been trying to express his unique sense of style, his outfit was widely criticized for being inappropriate and disrespectful. The bride and groom surely expected their guests to dress appropriately for the occasion. But instead, they were faced with Jaden's peculiar fashion statement, which failed to impress anyone.
Nicki Minaj Goes Full Cheetah Print at the Grammy Awards: The Wild Side of Fashion
Walking the red carpet before an awards show is a dream come true for many people. It's a time to showcase your unique style and creativity while being photographed by the paparazzi. However, when Nicki Minaj walked the red carpet for the Grammy Awards in 2011, she did not seem to be concerned with wearing a glamorous dress or creating a stunning outfit that would make headlines.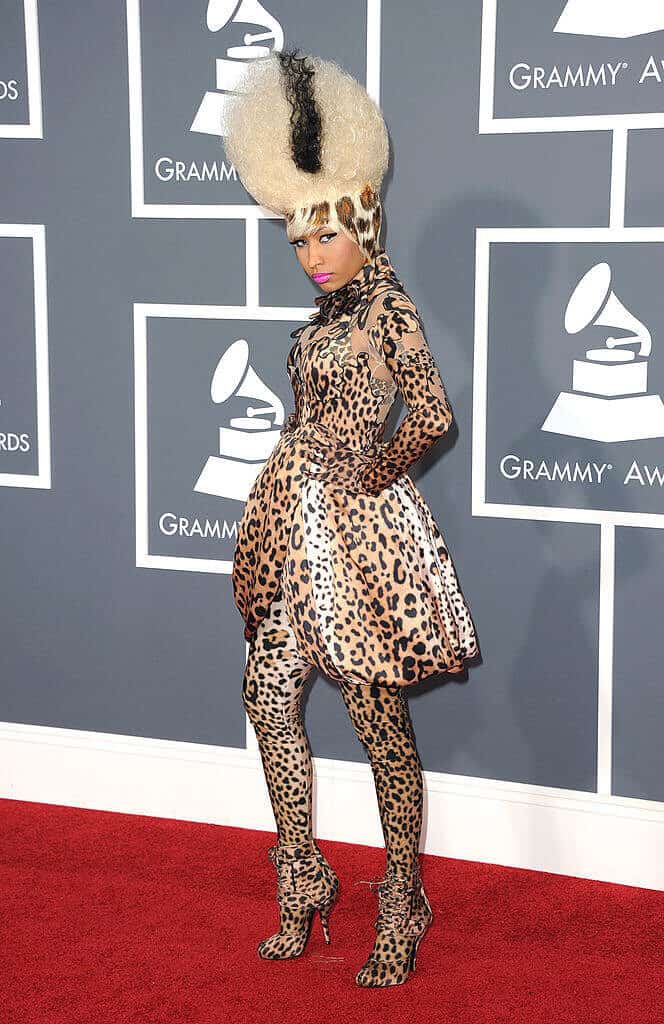 As a frequent red carpet attendee, Nicki is no stranger to making bold fashion statements. However, on this occasion, she opted for an all-out cheetah look that left many scratching their heads. Her outfit was head-to-toe cheetah print, and even her hair was styled to match the theme. Unfortunately, the ensemble designed by Givenchy failed to become the cat's meow and was widely criticized by fashion critics and fans alike. Although Nicki is known for her bold style choices, this particular outfit missed the mark and was not well-received.
Perez Hilton's Fashion Week Mishap: Forgetting the Pants with a Giant Mickey Mouse Tee
Forgetting an essential item before leaving the house can be a frustrating experience. But for celebrity gossip blogger Perez Hilton, it seems he forgot something much more crucial when he stepped out for Fashion Week in 2009. Perez sported a giant Mickey Mouse t-shirt with a pair of gold hi-top sneakers but no pants.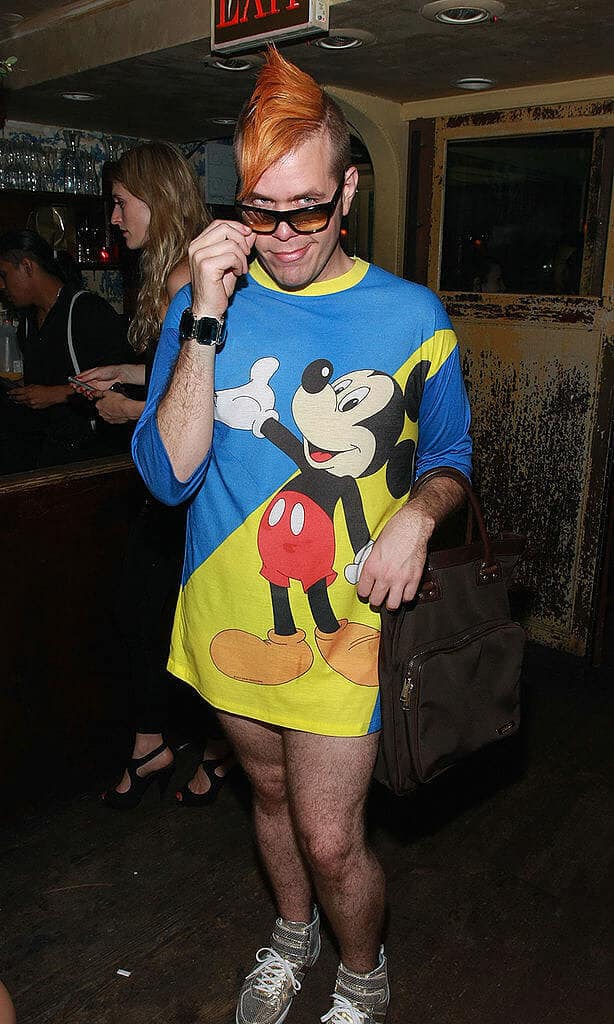 The eccentric blogger's outfit choice left many scratching their heads and wondering what he was trying to accomplish with such an unusual look. Was he aiming for shock value, hoping to turn heads with his bold fashion statement? Or perhaps he had mistaken the oversized t-shirt for a mini-dress and thought it was a complete outfit. Whatever the reason, the result was a fashion disaster that we hope to never witness again. It's safe to say that pants are a necessary item in any outfit, and hopefully, Perez learned that lesson the hard way.
Rose McGowen's See-Through Raincoat: A Bold Choice for a Gloomy Day
When the skies open up and rain begins to pour down, it can be challenging to feel cute or stylish. Rain gear is often bulky and formless, designed with practicality in mind rather than fashion. For many, it can be a frustrating obstacle to their carefully planned outfit. However, Rose McGowen was determined not to let a little rain ruin her day, and opted for a see-through raincoat to keep her bright sweater visible.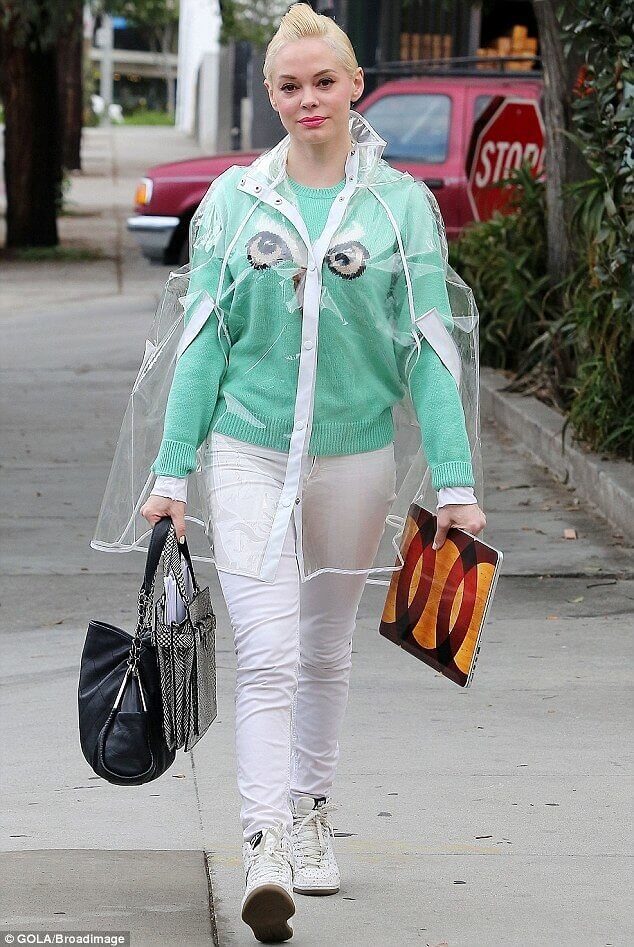 While Rose's determination to stay stylish in the rain is admirable, her choice of rain gear left much to be desired. The see-through raincoat was an interesting idea in theory, but the execution was odd. The coat lacked sleeves, instead featuring slits for the arms to poke through. This design seemed ineffective at keeping anyone dry, and it was questionable how much protection it offered against the rain. In the future, Rose may want to consider a cute and functional rain jacket instead, to protect both her outfit and herself from the elements.
Lady Gaga's Meat Dress: A Raw Statement or Just Plain Weird?
Lady Gaga is a trailblazer in the world of fashion. And she has become well known for her daring and outrageous ensembles. With so many unforgettable fashion moments under her belt, it's difficult to choose just one that stands out as the most questionable. However, her meat dress at the 2010 MTV Video Music Awards certainly raised some eyebrows and sparked a great deal of controversy. The dress was made entirely of raw meat, which Gaga later revealed was a statement about her views on human rights. While the dress certainly made a statement, it also raised concerns about the appropriateness of wearing raw meat in a public setting.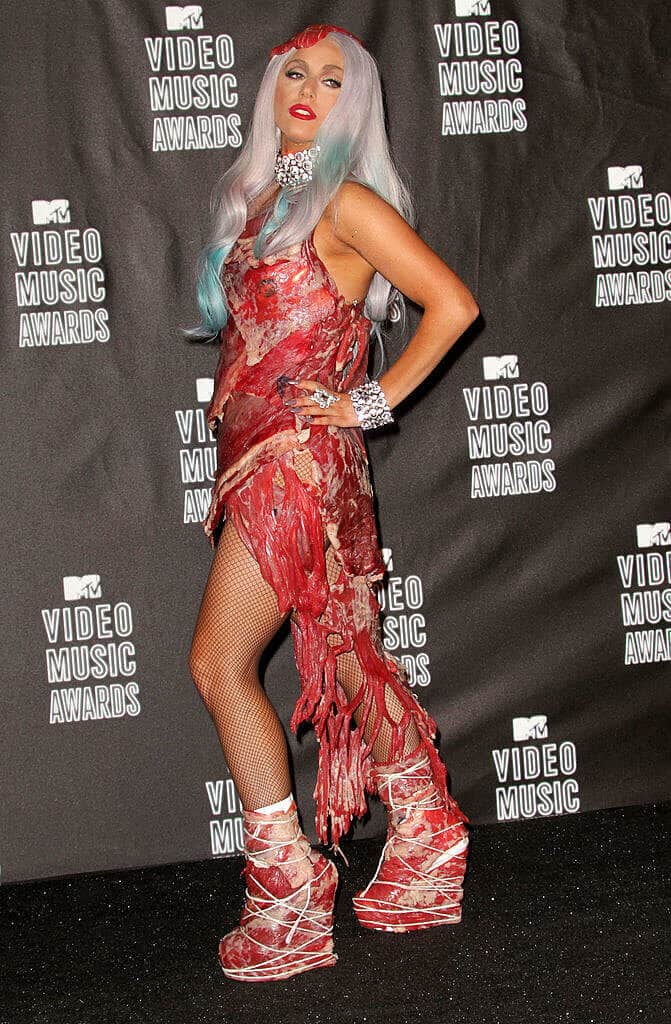 Some criticized Gaga for promoting animal cruelty, while others were concerned about the potential health risks associated with wearing raw meat. Despite the controversy, Gaga remained steadfast in her commitment to using fashion as a means of making a statement. She later auctioned off the dress and donated the proceeds to a charity that promotes equal rights for LGBTQ individuals.
Katy Perry's Pepperoni Pizza Onesie: A Pricey Pajama Party Outfit
Katy Perry is no stranger to the world of daring fashion choices. And her penchant for experimentation has led to some truly unforgettable looks over the years. Unfortunately, not all of her sartorial risks have paid off. One such instance was when the singer was photographed leaving one of her concerts wearing a pepperoni pizza print onesie from Beloved. While onesies can be a cozy and playful addition to one's wardrobe, Perry's choice left us scratching our heads in confusion. The $100 onesie, covered in an all-over pepperoni pizza print, was a bold move, but unfortunately, it failed to hit the mark.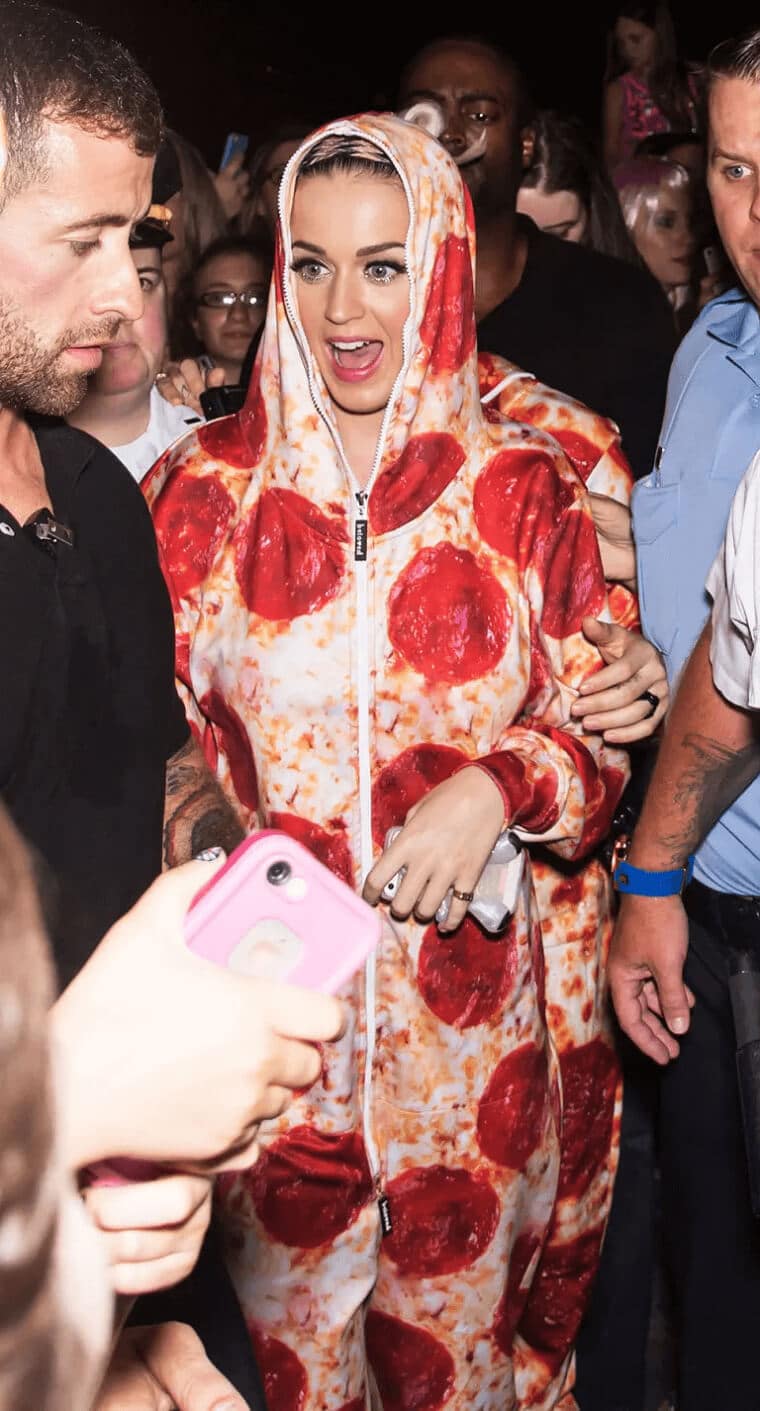 While we applaud Perry's playful spirit, the outfit was simply too over-the-top for our taste. It's understandable that celebrities may want to switch up their look and have fun with fashion, but at what cost? In this case, Perry's choice seemed more like a publicity stunt than a genuine expression of her personal style. If she truly wanted to make a statement with her fashion, there are more tasteful and impactful ways to do so.
Ezra Miller's Expanding Puffer Coat: A $3,500 Fashion Mistake
While celebrities are often celebrated for their bold fashion choices, there are times when they take things a bit too far. Such is the case with Ezra Miller, who donned a Montclair and Pierpaolo Piccioli gown worth $3,500 to the premiere of Fantastic Beasts: The Crimes of Grindlewald in 2018. The gown, if one could even call it that, left fashion critics scratching their heads in confusion. From the oversized puffy sleeves to the amorphous shape, it was difficult to determine what Miller was trying to achieve with this look. Some suggested that it was a nod to the movie's magical theme, while others were simply baffled.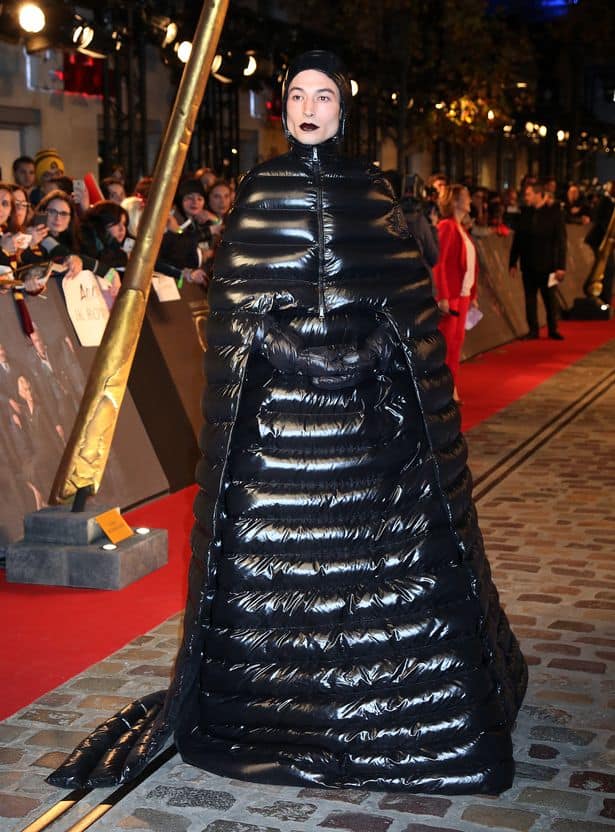 As viewers, we expect celebrities to make bold statements with their fashion choices, but sometimes, it can feel like they are trying too hard to stand out from the crowd. While Ezra Miller is undoubtedly a talented actor, this fashion faux pas has us questioning his abilities in the realm of fashion. Perhaps it's time for the star to enlist the help of a stylist who can help him make more tasteful sartorial decisions. Despite the criticism, however, there is something to be said for Miller's willingness to take risks with his fashion. After all, fashion is about expressing oneself, and sometimes that means stepping outside of one's comfort zone. While this particular outfit may have missed the mark, we applaud Miller for his boldness and look forward to seeing what he will wear next.
Billy Porter's Pink Tuxedo Overlay Gown: A New Statement for a New Year at the Golden Globes
Singer and actor Billy Porter has carved a reputation for himself as a true fashion maverick on the red carpet. Known for his fearless approach to style, Porter often uses his attire as a means of making a statement. Whether it's advocating for women's reproductive rights, supporting the LGBTQAI+ community, or standing up against bullying, the Tony and Emmy Award-winner consistently uses his high-profile platform to push for social change. However, when Billy Porter arrived at the 2023 Golden Globe Awards, there was no shortage of buzz surrounding his latest red carpet ensemble. The question on everyone's minds was: what message was the performer hoping to convey with his outfit choice this time around?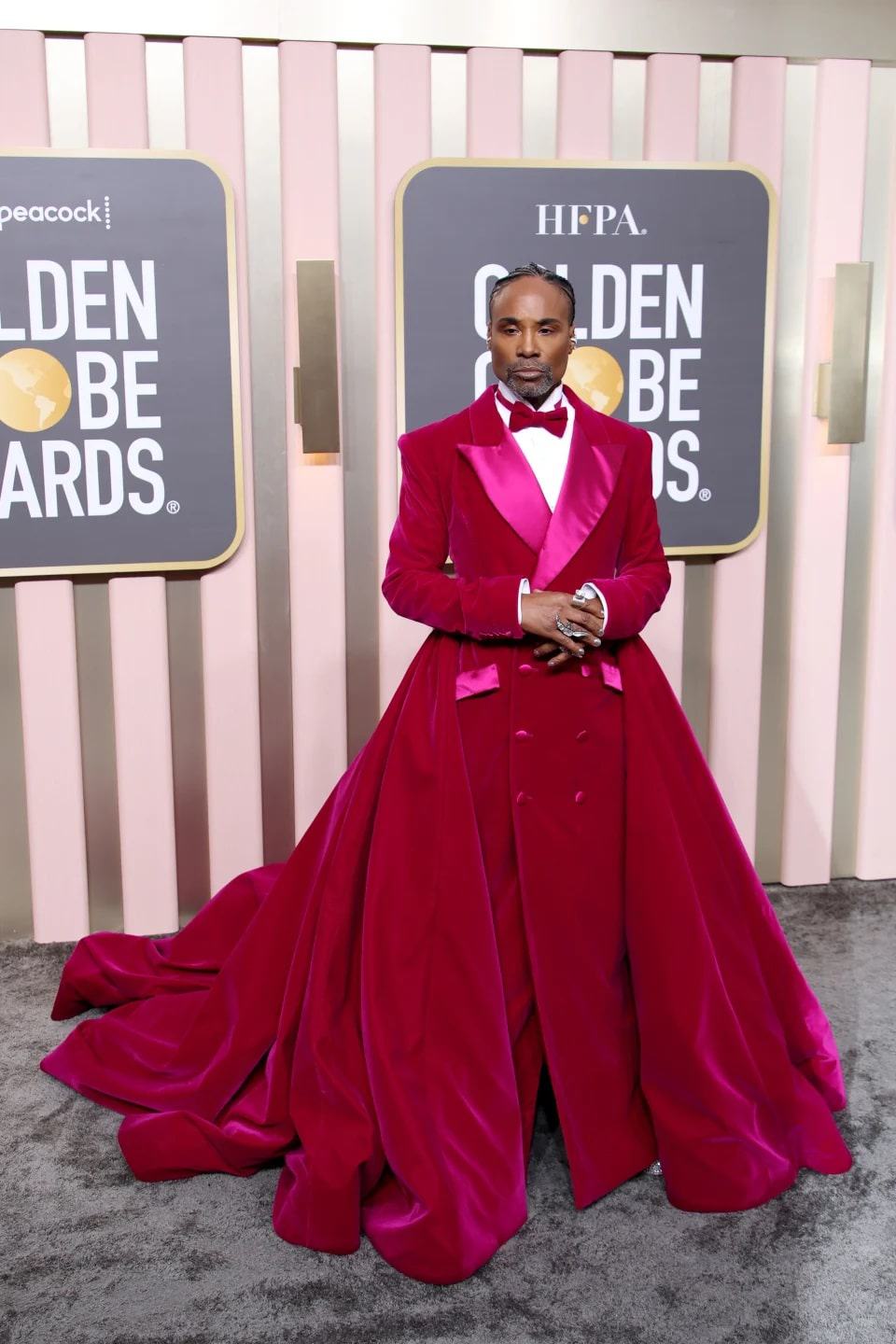 In 2019, Porter turned heads and broke barriers when he donned a stunning Christian Siriano velvet tuxedo gown at the Oscars, instantly becoming an overnight sensation. This year, he teamed up with Siriano once again, wearing a bright pink tuxedo overlay gown that exuded both sophistication and flamboyance. The message behind this look was as bold as the dress itself: to continue to challenge societal norms. In an interview, Porter revealed that the purpose behind his original Oscar gown was to inspire men to embrace fashion without fear of judgment. And he believes that he has successfully done so. With each public appearance, Billy Porter's fashion choices continue to make waves and push boundaries, inviting the world to expand its ideas of gender expression. By using his platform as a means of amplifying important social issues, Porter has become a trailblazer in the industry, proving that fashion can be both an art form and a tool for change.
Doja Cat Rocks Schiaparelli Show with "Doja's Hell" Look
Doja Cat, the talented singer and social media star, made a splash in the fashion world when she arrived at Schiaparelli's spring 2023 fashion show during Paris Haute Couture Week. Doja's bold and irreverent style was on full display. The collection was heavily inspired by this literary classic, and as Schiaparelli demonstrated, its symbolism still influences cultural creations today.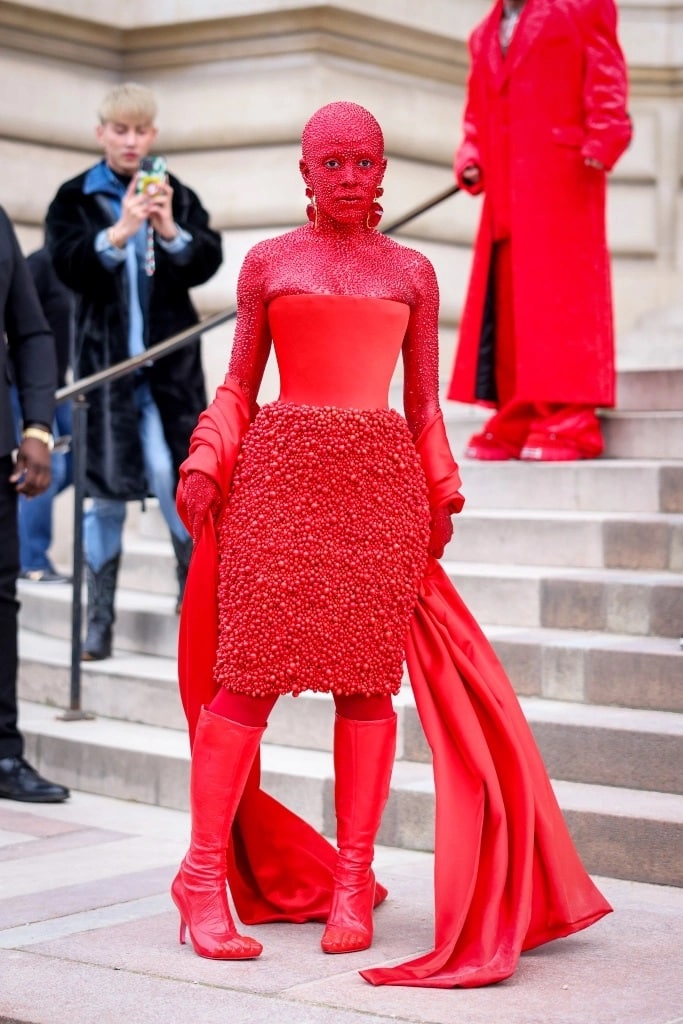 Doja's outfit, named "Doja's Hell," was a sight to behold. She appeared wearing gorgeous red vestments, which alone would have been eye-catching enough. However, she took her outfit to another level by spending five hours with beauty expert Pat McGrath, who painstakingly painted her entire body red and covered her with 30,000 Swarovski crystals, fixed one by one. While the result was stunning, one can only imagine the sheer patience and perseverance required to wait for five hours to be ready. Nevertheless, Doja's bold fashion choices continue to capture the attention of her fans and the fashion world alike.
Ciara's Menswear Ensemble by Givenchy Turns Heads for All the Wrong Reasons
Ciara is a celebrity who is known for her impeccable style and ability to pull off any look with confidence. She has always been on the cutting edge of fashion, setting trends and wowing fans with her daring choices. However, even the most stylish of stars can sometimes have a misstep, as evidenced by Ciara's menswear ensemble by Givenchy. It was a surprising choice that turned many heads, but unfortunately for all the wrong reasons.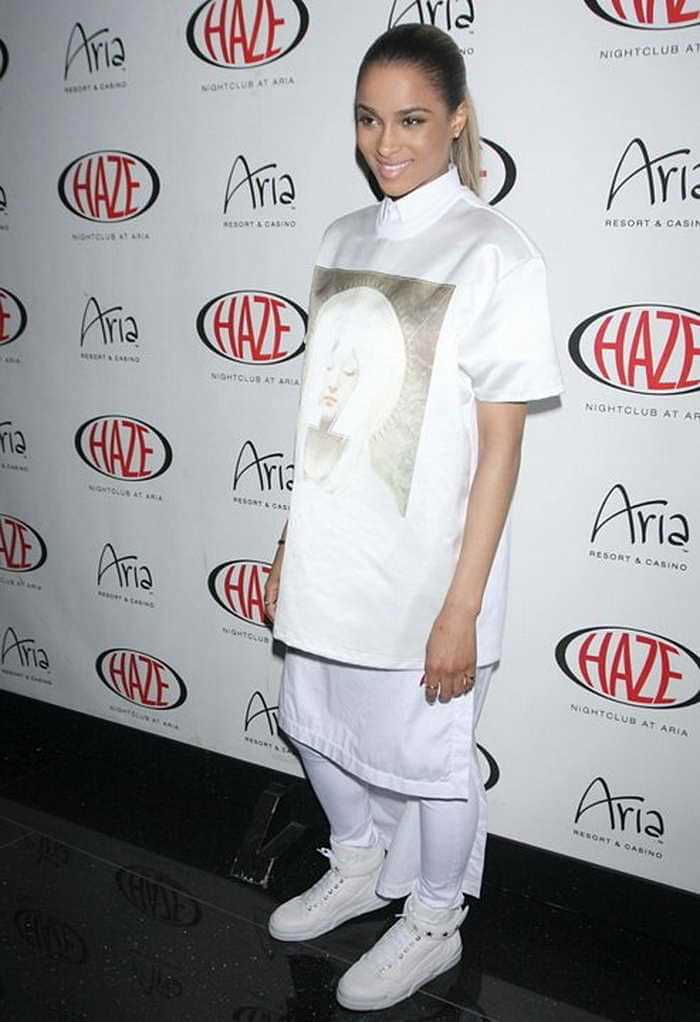 For starters, the ensemble is completely shapeless, making the singer look frumpy and unflattering. The high buttoned-up collar paired with the baggy t-shirt only adds to the problem, creating a silhouette that is anything but sleek. The short-in-front, long-in-back skirt is also an awkward choice, drawing attention to Ciara's legs in a way that seems unflattering. And to top it all off, the sagging white leggings and white sneakers only complete this rumpled mess from head to toe. It's clear that this outfit missed the mark, and it's a rare misstep for a celebrity who is usually so on-point with her fashion choices.
Celine Dion's $800 "Titanic" Hoodie Raises Eyebrows
It's true that sweatshirts are often the go-to clothing choice for many people when they're running errands or just hanging out. Celine Dion seems to agree, as she was recently spotted wearing a comfy-looking sweatshirt and a pair of jeans. The only issue? The graphic on the sweatshirt is a tribute to the movie Titanic, which Celine famously provided the theme song for. While we can understand her attachment to the film, the sweatshirt might not be the most fashionable choice.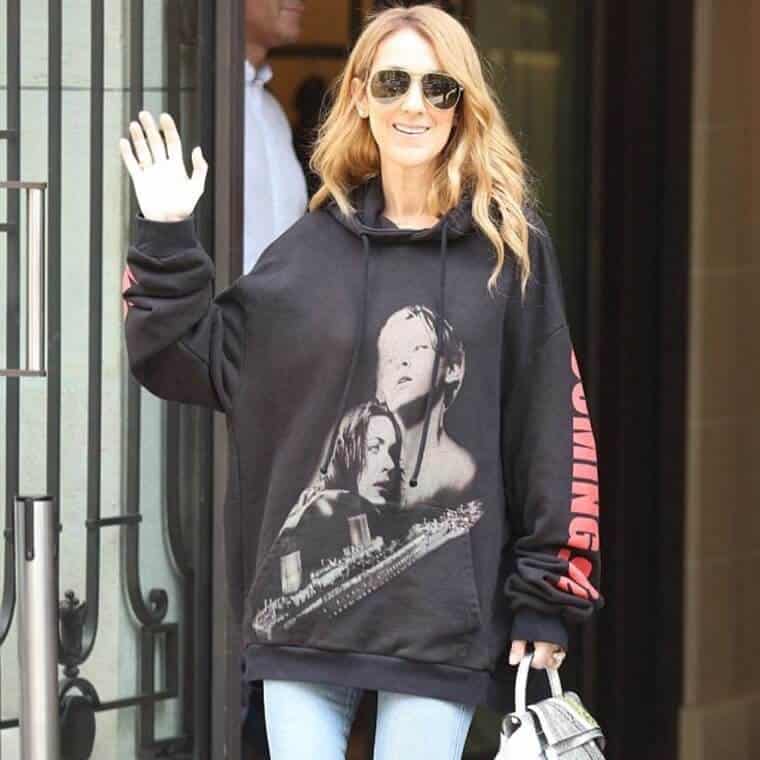 However, what really caught our attention wasn't the sweatshirt's design, but rather its price tag. Believe it or not, the hoodie is actually a high-end designer piece by Vetements. And it retails for a whopping $800. While we can appreciate investing in quality clothing, it seems a bit excessive to spend that much on a simple sweatshirt, even if it is designed by a luxury brand.
Moschino's Dry-Cleaning Bag Dress: Fashion or Art?
Runway shows are typically known for their avant-garde and often unusual fashions. Moschino's design for a dress that looks like a dry-cleaning bag takes this to a whole new level. Complete with a plastic covering and hanger, the dress is certainly attention-grabbing, but it's hard to imagine it being wearable in any real-life situation. The wire hangar headband and tube sock purse only add to the overall bizarre nature of the outfit. While we appreciate the creativity and artistry that goes into runway shows, this particular look is more likely to be remembered for its comedic value than its fashion-forwardness.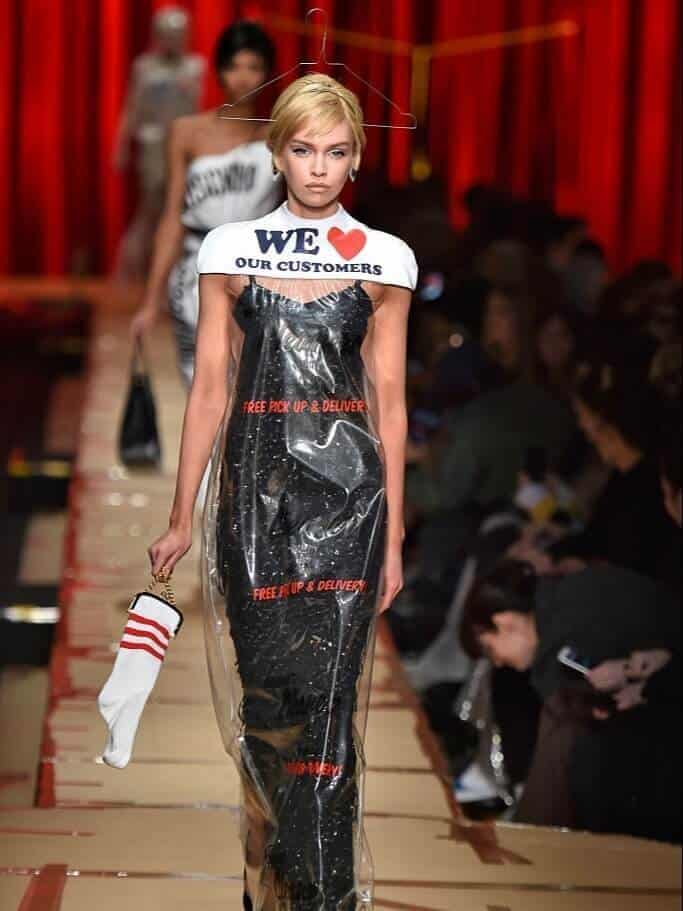 It's unclear what statement the designer was trying to make with this dress. Perhaps it's a commentary on the throwaway nature of fast fashion. Or an effort to elevate everyday items to high fashion status. Whatever the intention, the result is a dress that's unlikely to be worn by anyone outside of a runway show or costume party. While we can appreciate the artistry and creativity of runway fashion, it's important to remember that the vast majority of what's shown on the runway is not intended for everyday wear.
Kim Kardashian's Met Gala Outfit: Comfortable or Grandma's Couch?
Being pregnant can be a challenging time for women, especially when it comes to feeling fashionable. With the rapid changes in their bodies, it can be difficult to find clothes that fit comfortably and look stylish at the same time. So when Kim Kardashian attended the Met Gala for the first time as a pregnant woman, she was faced with quite the challenge.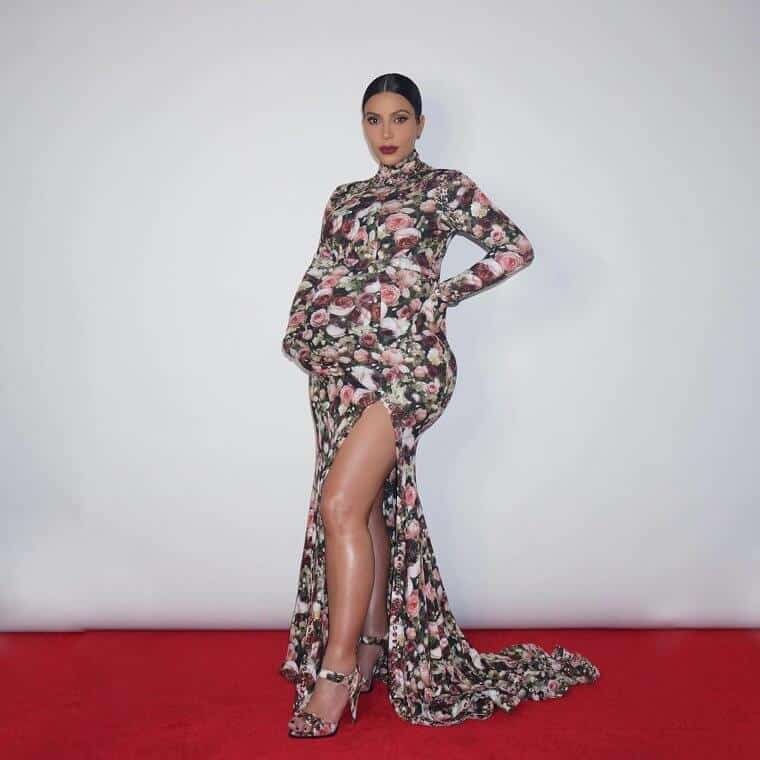 To tackle the situation, Kim chose to wear a high-necked dress from Givenchy, along with matching gloves and heels. While the dress itself was well-made, the bold floral print was reminiscent of something you might find on your grandmother's couch or curtains. However, given the circumstances, Kim was probably more focused on being comfortable than making a fashion statement. At least the slit up the leg helped break up the busy pattern. But it's safe to say that this outfit is not one of her most memorable red carpet moments.
Justin Bieber's 2013 Style Evolution: From Bland to Bold!
As Justin Bieber's popularity continued to grow, so did his fashion sense. Today, the singer's style has become much more refined, and he's often spotted in sleek, stylish outfits that perfectly complement his modern, edgy aesthetic. However, it's hard to forget his fashion faux pas from his earlier years, such as the infamous purple leopard print pants that he wore on more than one occasion.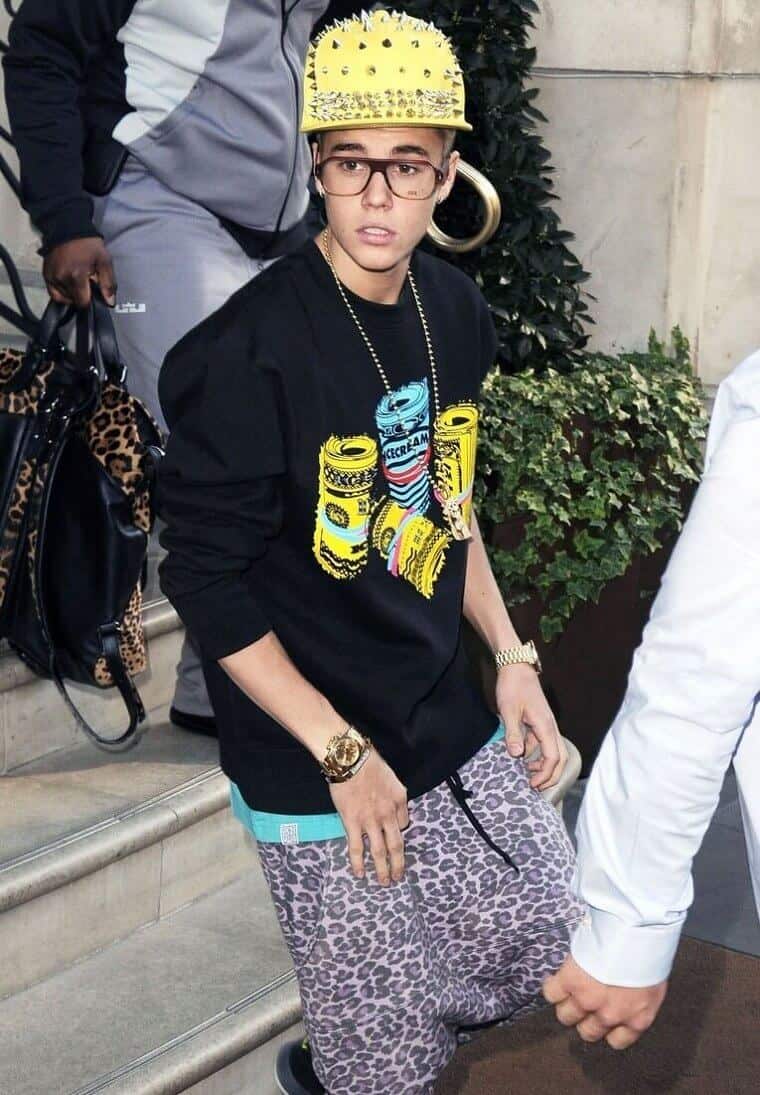 The baggy pants that Bieber used to wear were a trend that dominated the early 2010s, but they quickly went out of fashion. Today, the singer prefers a more tailored look that emphasizes his slim build. Bieber's signature style now often includes a leather jacket, skinny jeans, and boots, with a bit of streetwear flair thrown in for good measure. And while he's still not afraid to take risks, such as his recent trend of wearing brightly colored suits. It's clear that his fashion sense has matured a great deal over the years.
Kylie Jenner Roars onto Paris Fashion Week Scene with Lion Dress
Kylie Jenner's fashion choices have always been a topic of discussion. But her outfit at the Schiaparelli Haute Couture Spring/Summer 2023 show in Paris left everyone in awe. The ruched black velvet gown itself was a statement piece. But the addition of the huge lion's head connected to the dress was unexpected and daring. Sitting in the front row, Jenner was surprised to see model Irina Shayk wearing the exact same outfit on the runway. And this moment sparked a frenzy on social media. The lion head, which Jenner confirmed was synthetic, received mixed reactions from animal rights activists, some of whom found it exaggerated and disturbing, while others interpreted it as a protest against sport hunting.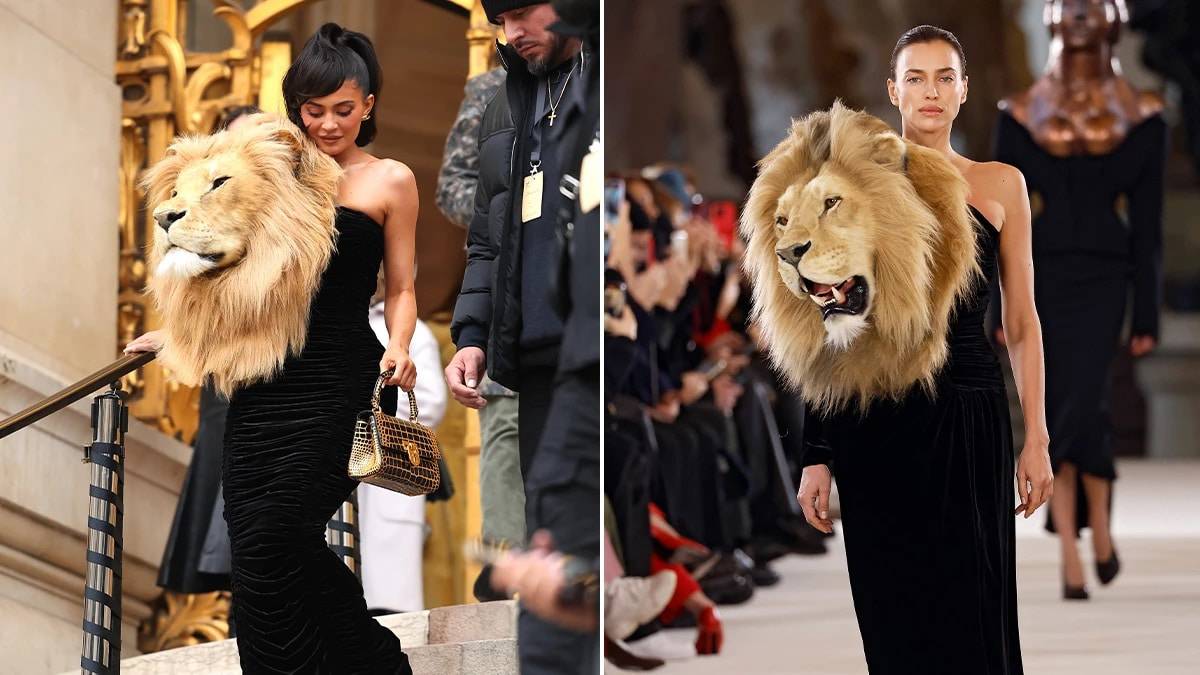 Despite the controversy, one thing is for sure – Jenner's outfit was unforgettable and showed her willingness to take risks in the fashion world. With her massive social media following and her influence on the younger generation, it's no surprise that her fashion choices have a significant impact on trends and styles. Love it or hate it, Kylie Jenner's lion headdress at the Schiaparelli show is a moment in fashion history that won't be easily forgotten.
Donald Glover's Golden Globe Outfit: Pajamas Meet Tuxedo for a Groovy Look!
Donald Glover (Childish Gambino) is a multi-talented artist who never fails to surprise us with his unique and bold fashion statements. His outfits are a perfect reflection of his personality. And when he's not wearing relaxed and cozy clothing, his compositions often have a nostalgic vibe that is reminiscent of the 1970s. At the Golden Globe Awards, he was styled by Saint Laurent and had only one request: to be comfortable.
The stylist interpreted Glover's need for comfort by creating light and informal clothing that still showcased his unique style. Glover's chest and beloved necklace were prominently displayed in his outfit. He opted for an eccentric look wearing a silky pajama set piece resembling a kimono, complete with pockets. The only component of the ensemble that could be referred to as "conventional" was the oversized tuxedo jacket, which intensified the '70s mood of the outfit. The overall effect was a bold, unique. And daring look that only someone as confident as Donald Glover could pull off. It's a testament to his fearless and individualistic approach to fashion, which is an inspiration to his fans and fashion enthusiasts alike.
Paris Hilton's Futuristic Fur-ocious Ensemble: A Fashion Disaster!
It's no secret that Paris Hilton can afford to purchase any piece of clothing she desires. Therefore, when she wears an outfit like this, we know it is a deliberate choice rather than a necessity. However, what is puzzling is the head-scratching ensemble she chose for this occasion. With a large entourage to provide feedback, one would have hoped that someone would have steered her away from this disaster. Instead, she looks like a character straight out of some strange futuristic wilderness movie.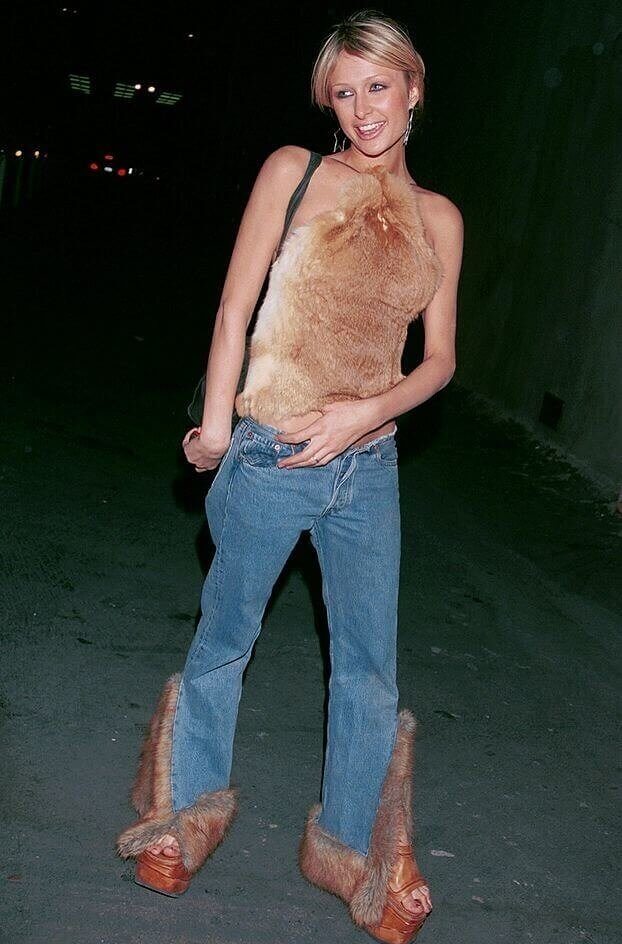 The fur top that Paris wore is already problematic, as it is a halter-style revealing top, which is not an ideal choice for fur clothing. Typically, fur is used to keep one warm, making this combination a nonsensical choice. Adding to the already questionable fur top, both Paris's pants and shoes were accented with the same fur. It is as if she has taken the fur theme too far, which ultimately does not work in her favor. While we all have fashion flops hidden in our closets, this particular outfit may have been one for Paris Hilton to reconsider. It's essential to take risks in fashion. But it's equally important to ensure that these risks pay off in creating a cohesive and stylish statement.
Kesha's Confusing Mishmash Outfit: Faux-Pas or Bold Statement?
Kesha's fashion choice in this instance is a total mishmash of confusion. Her outfit seems to lack any cohesive style, leaving us wondering where to even begin with this mess. While her hoodie may be cute, and her shirt just fine on its own, together they create an eyesore. What's more, the buttoning of her shirt only at the neck, revealing her bra and bare stomach, raises the question of whether this is a deliberate fashion statement or not.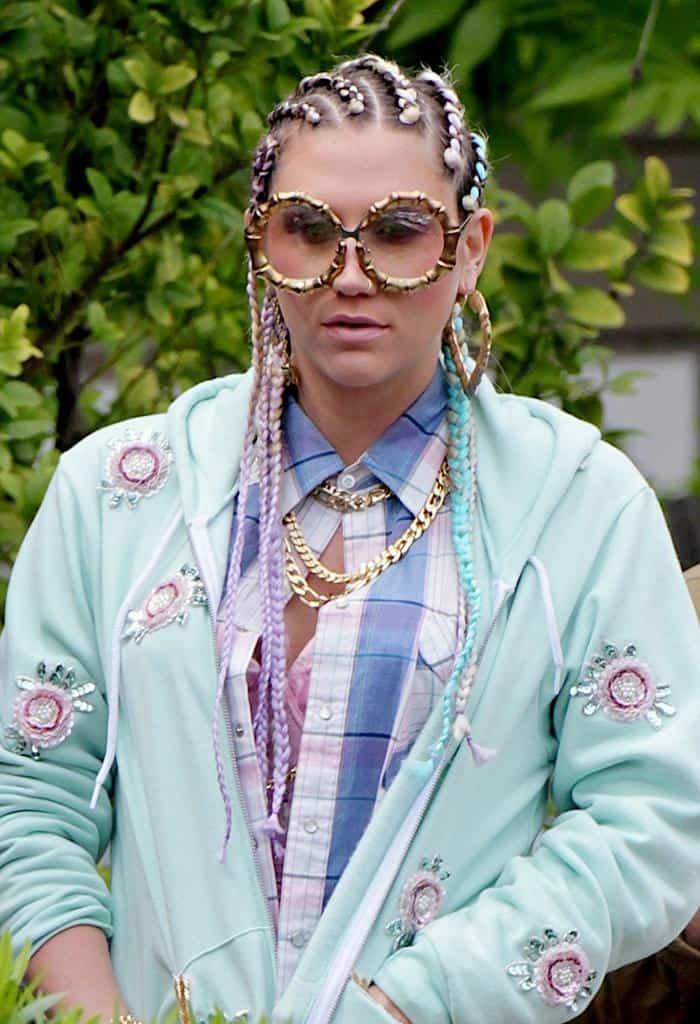 To make matters worse, Kesha's choice of accessories only adds to the confusion of her ensemble. Her huge gold jewelry, including multiple heavy chains, thick hoop earrings, and oversized glasses, is beyond our understanding. Each piece may be appealing separately, but paired together, they contribute to the overall mess. It is apparent that Kesha could benefit from the expertise of a style consultant, or at least a friend to advise her not to leave the house in such an outfit. The right styling and accessories can elevate any outfit. And it is essential to strike a balance between creativity and cohesiveness in creating a fashion statement.
Rita Ora's Pattern Party: Mixing Plaid, Polka Dots, and Tribal Prints – Oh My!
For years, traditional fashion sense dictated that patterns should not be mixed. Combining two distinct patterns, such as plaid and polka dots, was considered a fashion faux pas because it was deemed too busy-looking. However, fashion rules have evolved, and pattern mixing has become more acceptable. Nowadays, designers and fashion enthusiasts experiment with different pattern combinations. And it has become a way to express one's creativity and individuality. However, despite this newfound freedom, there is still a science to pattern mixing, and not all combinations are created equal.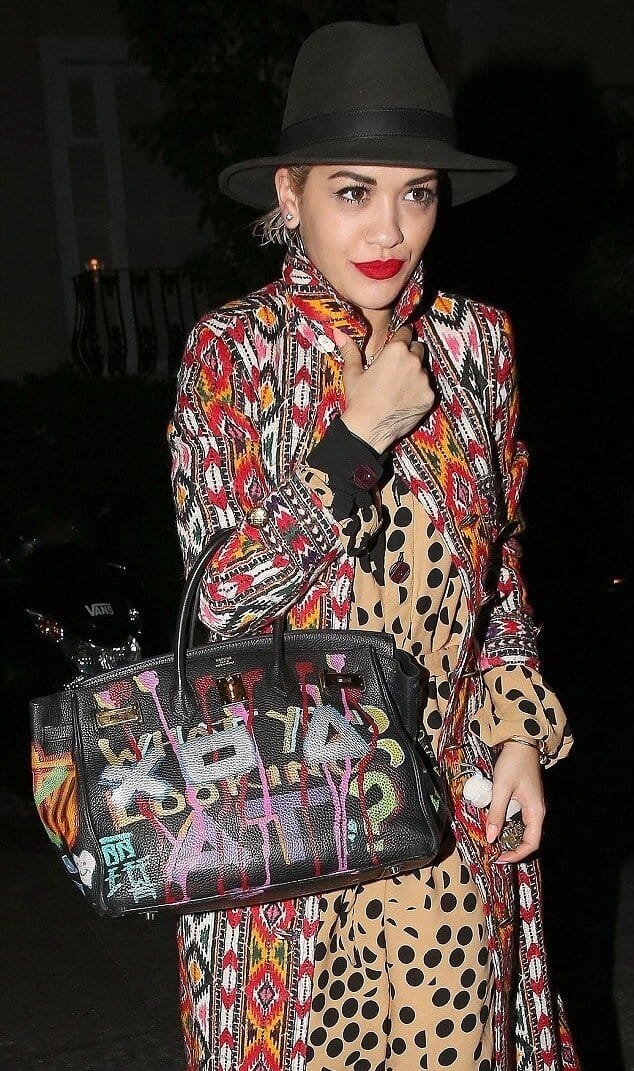 Rita Ora's fashion choice seems to have missed the mark when it comes to the finer points of pattern mixing. Her outfit is so confusing that it hurts the eyes. While each piece of clothing may seem fine on its own, putting polka dots next to a tribal print of a completely different color seems too whimsical. The addition of a graphic handbag in the mix tips the scales on this outfit to "unacceptable." It is important to remember that mixing patterns requires careful consideration of color, scale, and texture. It's a fine art that requires an expert eye and an understanding of the nuances of fashion. While experimenting with pattern mixing is encouraged, we need to find a balance between creativity and cohesiveness in the overall look.
Kim Kardashian's Met Gala Look Leaves Everyone Wondering: Is that Really You?
Fashion is all about taking risks, and no one knows this better than Kim Kardashian. The reality star has made a name for herself in the fashion world by consistently pushing boundaries and making bold fashion statements. At the most recent Met Gala, Kim Kardashian's outfit had everyone talking, and not necessarily in a good way. Her look was so outlandish that people were confused if it was her at all.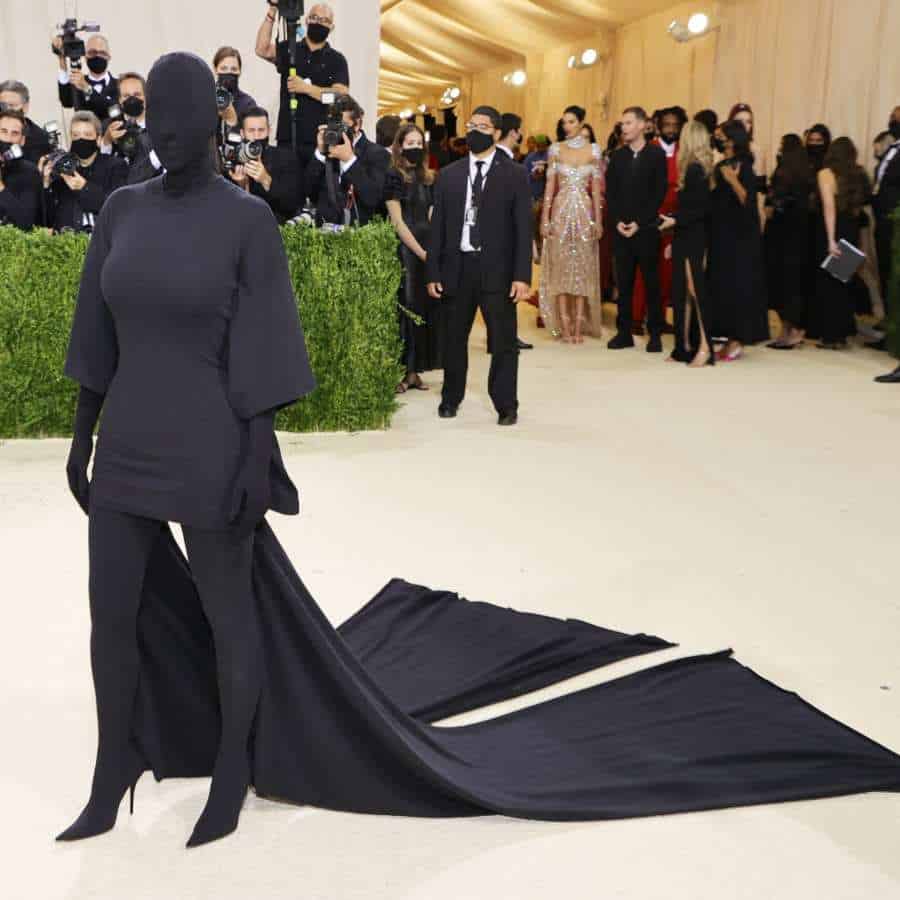 The Met Gala is known for its extravagant and over-the-top fashion, and the 2021 theme was "In American: A Lexicon of Fashion". Many celebrities interpreted the theme in their unique ways, but no one's outfit was quite as shocking as Kim Kardashian's. Her look was a full-body covering in a black, face-obscuring outfit designed by Balenciaga. The outfit was so extreme that some questioned whether it was really Kim Kardashian wearing it. However, as always, Kim Kardashian defended her fashion choices, stating that the outfit was designed to represent the theme of American fashion and the need for privacy in the digital age. Kim Kardashian's fashion statements may be controversial. But there's no denying that she always has everyone talking, and that's precisely what fashion is all about.
Harry Styles Rocks a Dress Like No Other: The Ultimate Fashion Trailblazer!
The year 2021 brought many firsts. And one of them was a new era in the way people relate to fashion and gender. In recent years, many people and celebrities have been pushing the boundaries of what it means to dress according to a particular gender. This movement has led to a new wave of acceptance and tolerance, and fashion has become an essential tool for expressing oneself, regardless of gender.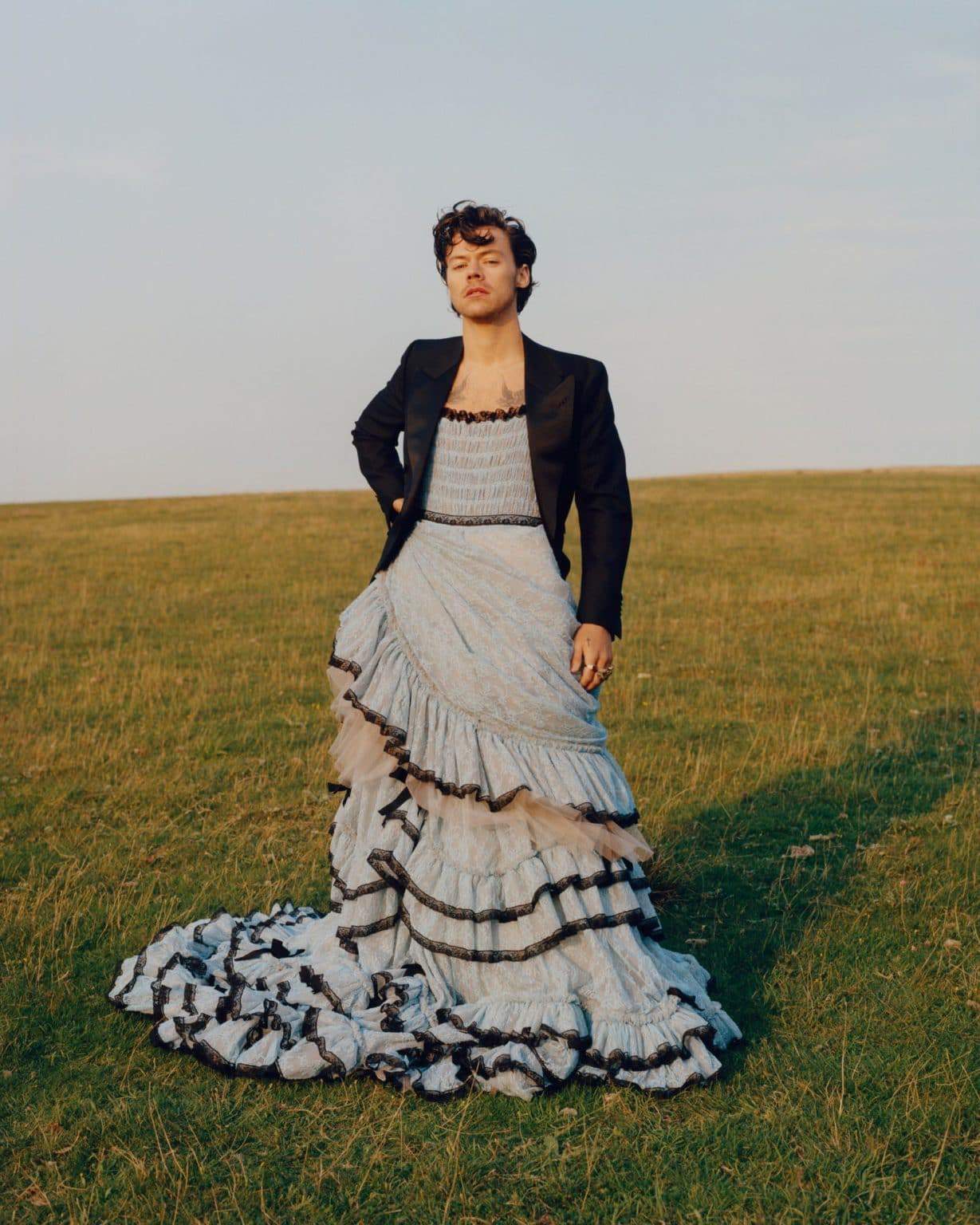 One of the most prominent figures in this new fashion era is Harry Styles. The English singer and songwriter became a fashion icon thanks to his unique and daring fashion sense. In 2020, Styles broke the internet when he graced the cover of Vogue in a Gucci dress. Many wondered how any man could look good in a dress. But Harry Styles managed to do just that, pulling off the outfit with effortless style and grace. His fashion choices have become a symbol of his confidence, individuality, and free-spiritedness, inspiring many to break free from societal norms. Harry Styles has become a trailblazer in the world of fashion, setting an example for others to follow and showing that fashion has no gender boundaries.
Emma D'Arcy's Golden Globe Outfit: Non-Binary Perfection!
Emma D'Arcy is best known for her outstanding portrayal of Rhaenyra Targaryen in the popular HBO series, House of the Dragon. In the show, she plays a queer character, and in real life, D'Arcy identifies as a non-binary person. In an interview, Emma discussed how her character on the show ended up fitting her persona perfectly. She noted that Rhaenyra, like herself, also battles valiantly against the gender stereotypes prevalent in society.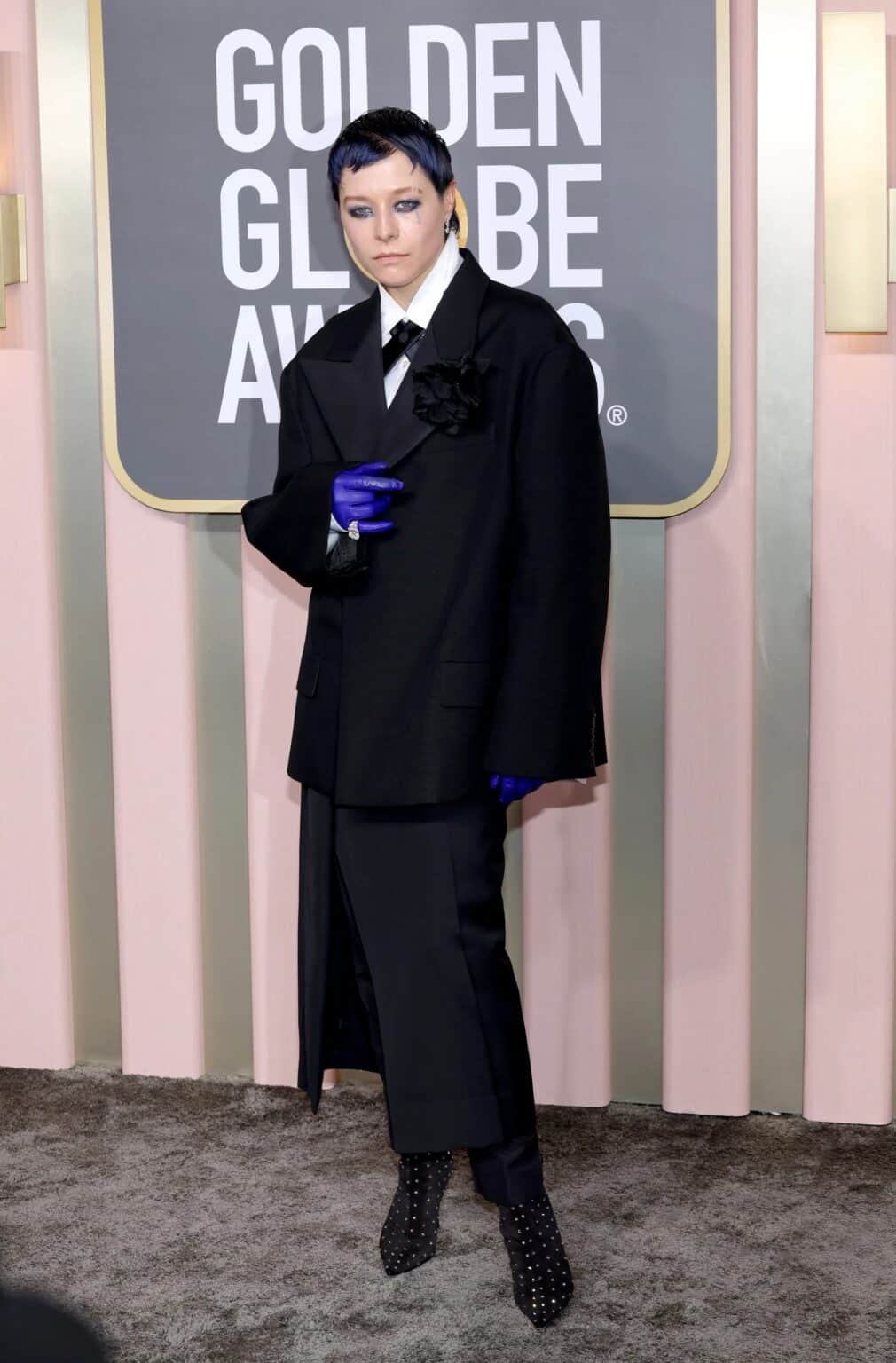 In a recent Golden Globe Awards ceremony, D'Arcy was nominated for the first time for best drama actress in a TV Series. For this prestigious occasion, the actor made a bold fashion statement by wearing a black, oversized tuxedo jacket over black pants, a matching slim column skirt, a white button-up shirt, and black boots with studding details. The outfit beautifully expressed their non-binary identity, as wearing both a skirt and pants at the same time is the ultimate example of non-binary fashion. Emma D'Arcy's fashion choices reflect her determination to challenge and break the gender stereotypes prevalent in society, both on and off-screen.
Tulisa Contoslavos' Feathered Fiasco: Did She Just Fly in From a Bird Sanctuary?
Tulisa Contoslavos is known for her sophisticated and elegant sense of style. But her outfit choice for an awards show left many surprised and puzzled. The X Factor judge arrived at the event wearing a bird costume. Some even wondered if she was channeling her inner flamingo figure skater. It was quite a departure from her usual style. And many felt that she could have done better with her outfit choice.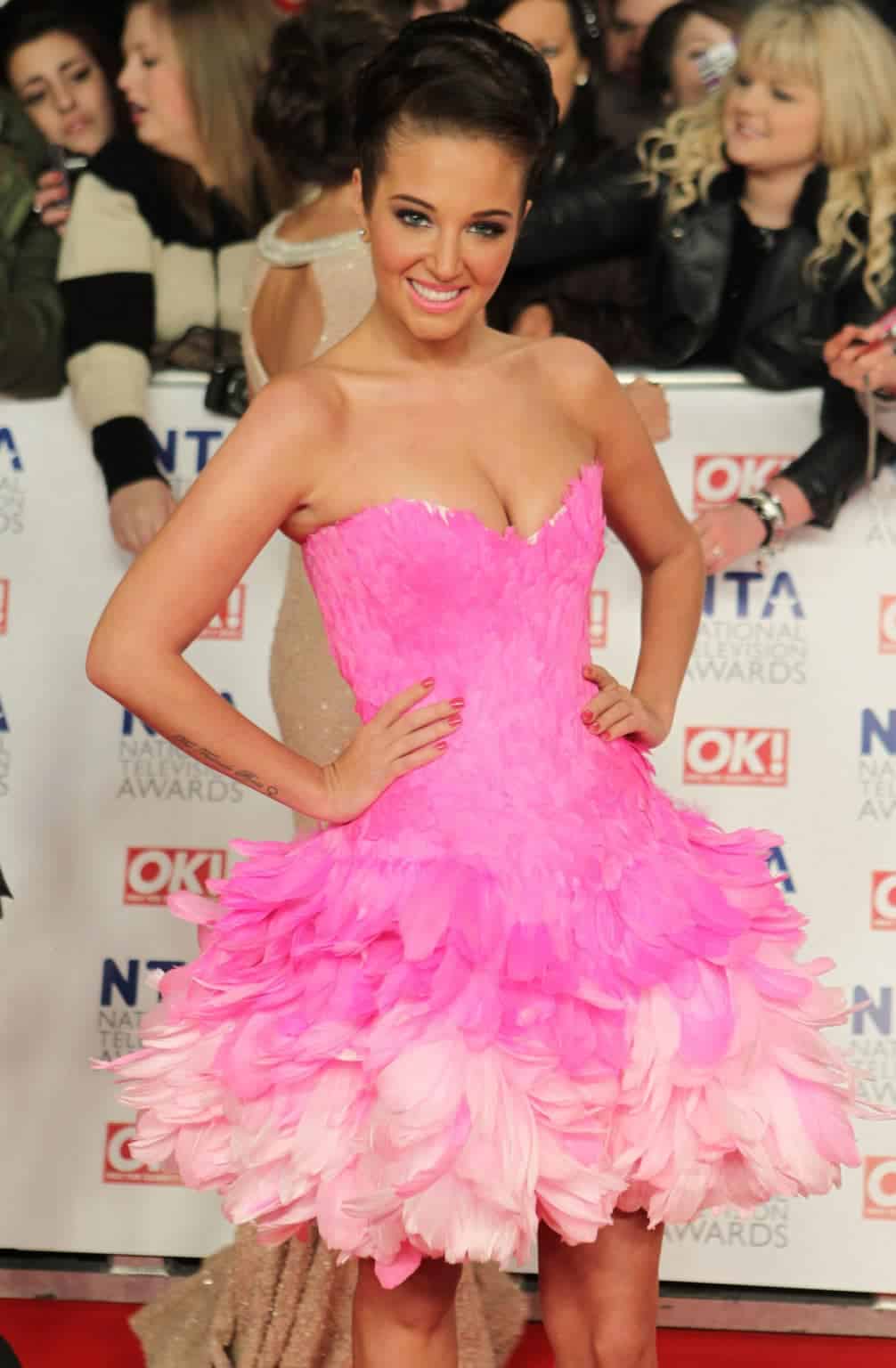 While pink is a flattering color on Tulisa, the abundance of feathers on her dress was quite overwhelming. Pulling off even a few feathers on an outfit can be tricky. But an entire skirt full of feathers was simply too much. The plunging neckline on the dress also seemed awkward and out of place. A strapless dress should look secure and supporting, but unfortunately, this was not the case with Tulisa's outfit. Overall, it was an unfortunate fashion faux-pas that left many hoping she would demand a do-over from her stylist for future events.
Bieber's Beach Faux Pas: Baggy Leather Shorts
Oh dear, it seems Justin Bieber has committed a fashion faux pas for the second time. While we normally wouldn't pay much attention, we simply cannot overlook this one. The beach is a place where certain materials are more appropriate than others, and leather, or even pleather, certainly isn't one of them. These super baggy leather bottoms would be problematic in any setting, but wearing them to the beach only highlights their absurdity.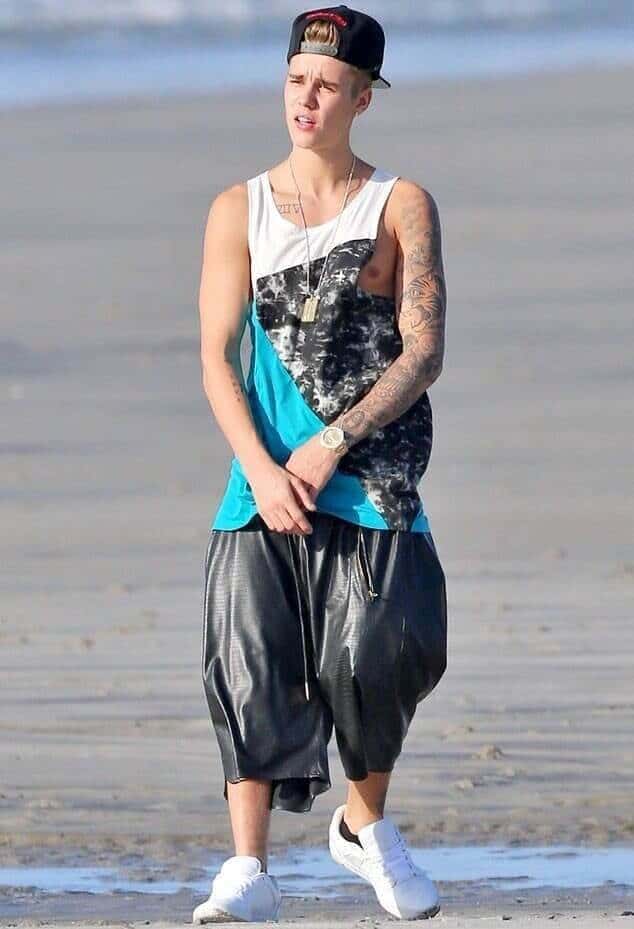 In fact, these formless bottoms more closely resemble a black garbage bag than they do shorts. One can only imagine the discomfort Justin would experience wearing them in the heat of summer. This super saggy phase of Bieber's fashion sense was certainly not his greatest period. And we can only hope it doesn't make a comeback. The MC Hammer style should have stayed behind with MC Hammer himself.
Bjork's NYC Errand Run Outfit: Mismatched Mayhem
Icelandic singer Bjork is widely recognized for her eccentric and unique fashion sense. However, when she was spotted out in NYC running personal errands, she caught the attention of onlookers for all the wrong reasons. Bjork's frumpy, mismatched outfit certainly didn't do her any favors. While we're glad she wasn't wearing this to a social event, it wouldn't have been all that surprising if she had.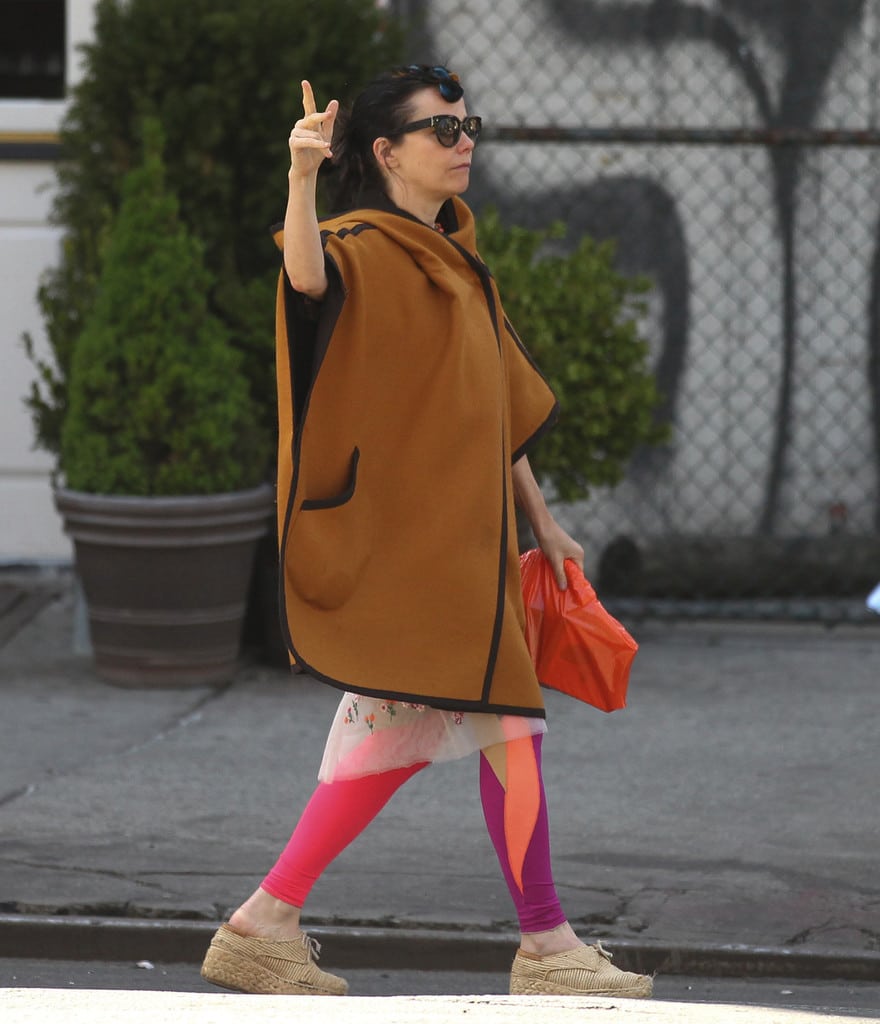 As we examine each piece of her outfit, it becomes clear that they are each eyecatching in their own way. From her colorful, patterned leggings, to her platform espadrilles, and her unflattering poncho, the combination was anything but cohesive. This leaves us wondering whether Bjork intentionally put together this outfit with the intention of making a fashion statement. Or if she simply grabbed whatever was closest to her so she could hurry out the door. Either way, we can't help but hope it was the latter.
Lizzo's Red Carpet Regret: Risky Dress Flop
Fashion risks are a dime a dozen in Hollywood, and while we can appreciate the bold choices some celebrities make, not all risks are worth taking. In the fashion world, we've come to understand what works and what doesn't, and unfortunately for Lizzo. Her recent dress choice falls into the latter category.
As much as we love Lizzo and her music, there's just something about this dress that doesn't quite do it for us. Perhaps it's the way the camera catches the light. Or maybe it's the way the dress simply doesn't photograph well on the red carpet. Regardless of the reason, it's clear that this fashion risk didn't pay off. When walking the red carpet, it's important to consider how your outfit will appear on camera, as this is a crucial element of making a lasting impression.
Liza Koshy's Golden Globe Gamble: Revealing Lace Dress
iza Koshy, an accomplished American YouTube personality, social media star, and actress, has made quite a name for herself in the entertainment industry. Known for her relationship with controversial YouTuber David Dobrik, Liza has become a recognizable figure to fans all around the world. At the 2023 Golden Globe, Liza made a bold statement with her choice of attire on the red carpet, which garnered a lot of attention from the media and fans alike.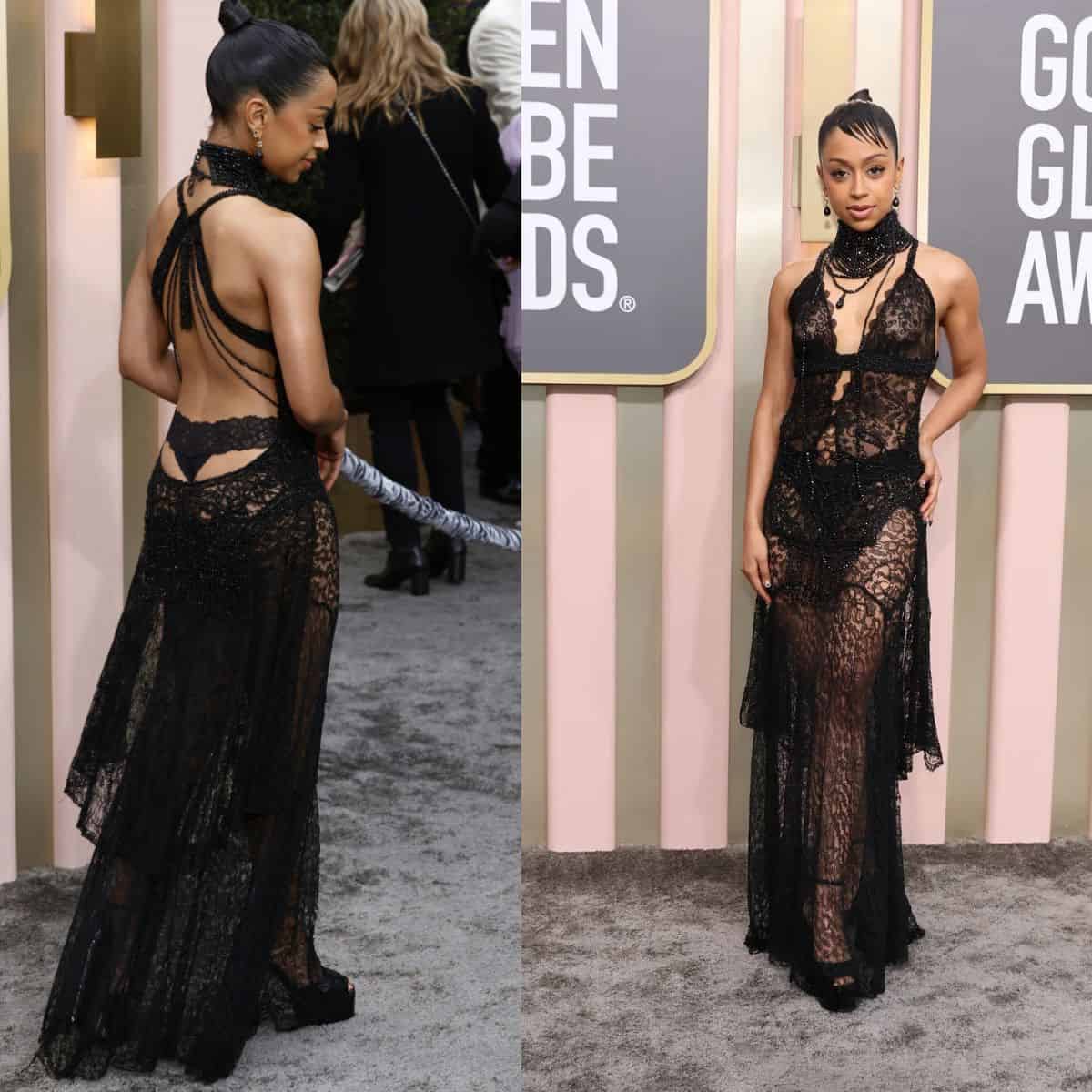 Liza stood out among the crowd in a revealing vintage-style dress, complete with exquisite lace details that were impossible to ignore. The dress was particularly eye-catching from the back, where it descends exceedingly low, revealing an exposed lace thong. It was a courageous move for Liza to pick such a provocative outfit for such a high-profile event, and it certainly divided people's opinions. Some praised her boldness and applauded her for taking a fashion risk, while others criticized her for being too revealing. Regardless of what anyone thought, Liza's outfit choice was undoubtedly one of the most talked-about moments of the Golden Globe red carpet.
Kourtney Kardashian's Wedding Week Weirdness: Bizarre Dress Choice
The Kardashians have never been ones to shy away from the spotlight or take the traditional route when it comes to their personal lives. With their immense influence, power, and stature, it's no surprise that they take things to the extremes, especially when it comes to weddings. So when Kourtney Kardashian finally tied the knot with Travis Barker in Italy in May of 2022. We expected nothing less than extravagance and over-the-top fashion choices.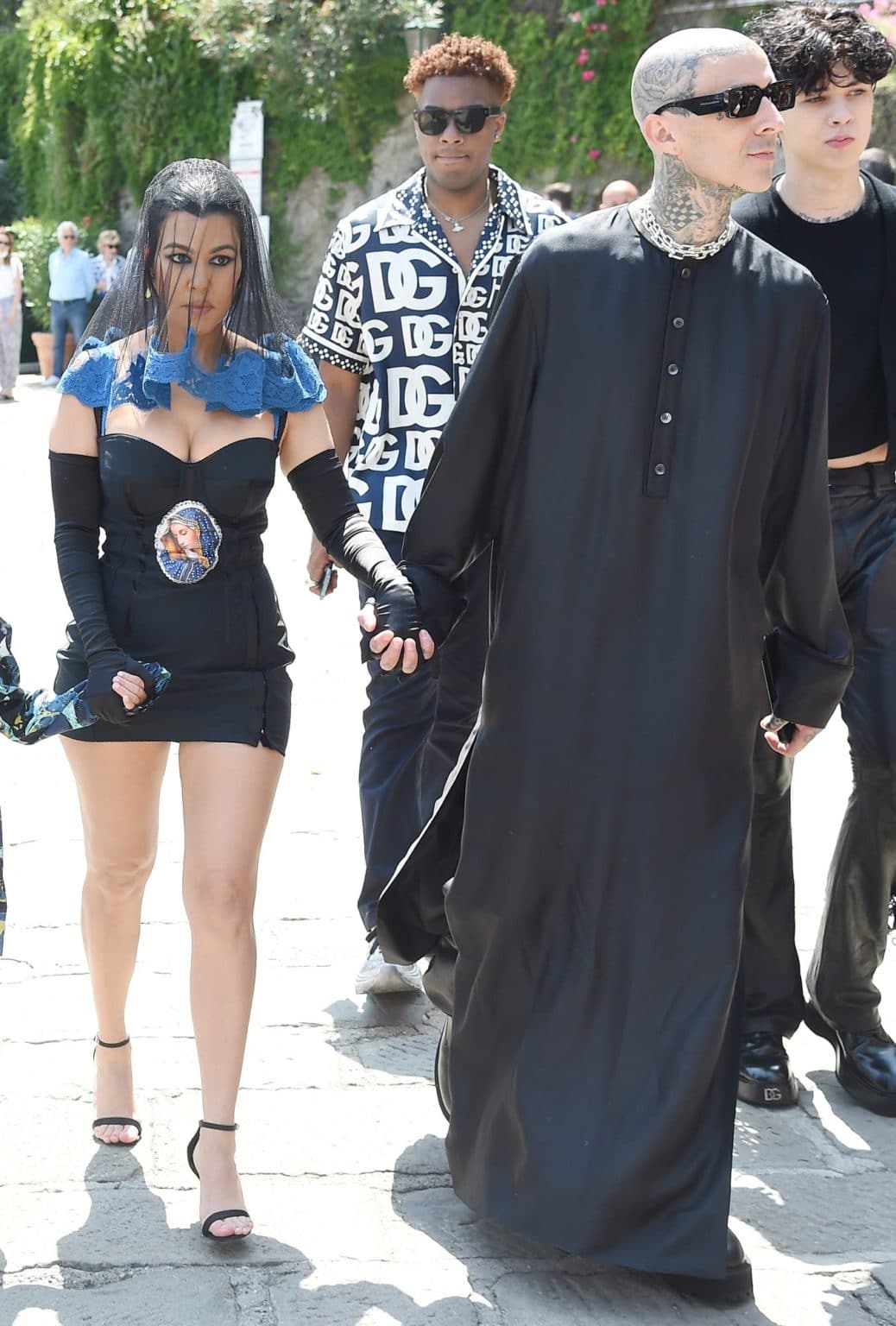 While Kourtney wore a traditional white dress for the ceremony, one of the wedding week ensembles she wore in Italy was certainly one of the strangest wedding-like dresses we've ever seen. As we know, the Kardashians are no strangers to pushing the boundaries of fashion, but this outfit was next-level. It was impossible to ignore the unusual design of the dress, which was composed of multiple white gowns draped haphazardly over one another, giving the appearance of a wedding dress that had been disassembled and put back together in a disjointed manner. Regardless of what anyone thought about the outfit, it was undoubtedly one of the most talked-about fashion choices of the year.
Kanye West's Fashion Fail: Biker Gloves and Comically Large Boots
Kanye West is a man who never fails to surprise us with his antics. And this has only been amplified since he became a self-proclaimed' fashion icon.' With the launch of his brand Yeezy a few years ago, he has been both praised and criticized for his fashion choices. While some of his designs have become best sellers, his personal style is often the subject of ridicule. For example, in one of his recent appearances, he was spotted wearing biker gloves and boots that were comically oversized. But when it comes to Kanye, there is no logical explanation for his fashion choices. And we're left wondering what his thought process is behind these bizarre outfits.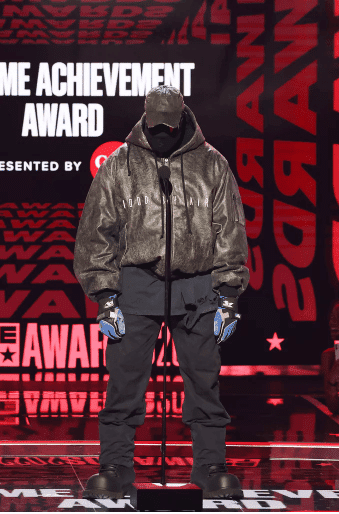 When it comes to big events, it can be overwhelming to decide what to wear, especially with so many fashion trends and styles to choose from. It's easy to get lost in the sea of fashion choices and lose sight of your personal style. But at the end of the day, the most important thing is to feel comfortable in your own skin. This sentiment was exemplified by singer and songwriter Tayla Parx at the 2022 Grammy Awards. While her outfit choice may have been unconventional, she confidently rocked a green dinosaur-inspired ensemble. Regardless of what anyone thought, Tayla was comfortable in her own skin, and that's all that mattered. At the end of the day, fashion should be an expression of one's self, and feeling comfortable and confident in what you wear is the key to making a lasting impression.
Tayla Parx's Grammy Getup: Dinosaur-Inspired Disaster
Choosing the perfect outfit for a big event can be daunting, especially with the fashion world constantly evolving and pushing the boundaries of what is considered fashionable. However, at the end of the day, the most important factor to consider is whether or not the outfit makes the wearer feel comfortable and confident. Singer and songwriter Tayla Parx certainly exemplified this sentiment when she arrived at the 2022 Grammy Awards dressed in a green dinosaur-inspired ensemble. While some may have been taken aback by the unconventional outfit choice, Tayla clearly felt comfortable and confident in her skin, which is ultimately what matters most.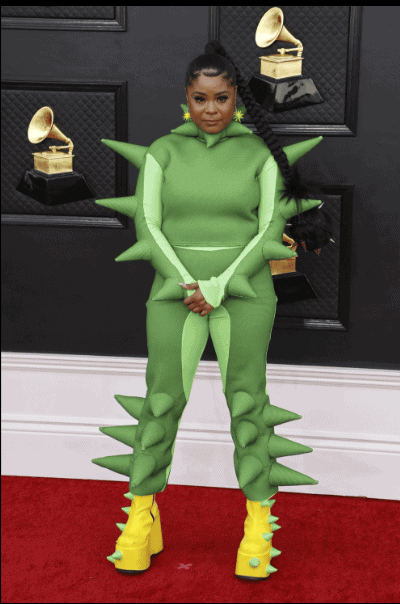 That being said, it's difficult to decipher what Tayla was thinking when she chose this outfit. The green jumpsuit, complete with a dinosaur tail and horns, certainly drew attention and sparked conversation amongst fashion critics and fans alike. Some even noted the resemblance to Bowser from the popular video game Mario Kart. Regardless of whether or not the outfit was well-received, Tayla made a statement and confidently owned her look, which is a true testament to her individuality and self-confidence.
Noa Kirel's MTV EMA Statement: Bold Support for Her People
Fashion is an art form that is often used to make a statement or express an individual's beliefs or values. It is not uncommon for celebrities to use their fashion choices to bring attention to important issues or causes. However, it's not always easy to decipher the message behind a particular outfit. This is where Noa Kirel's bold fashion statement at the MTV Europe Music Awards in 2022 stands out. With chains donning the star of David and the symbol of "chai" (life) all over her body, there was no mistaking the message that the Israeli popstar was trying to convey.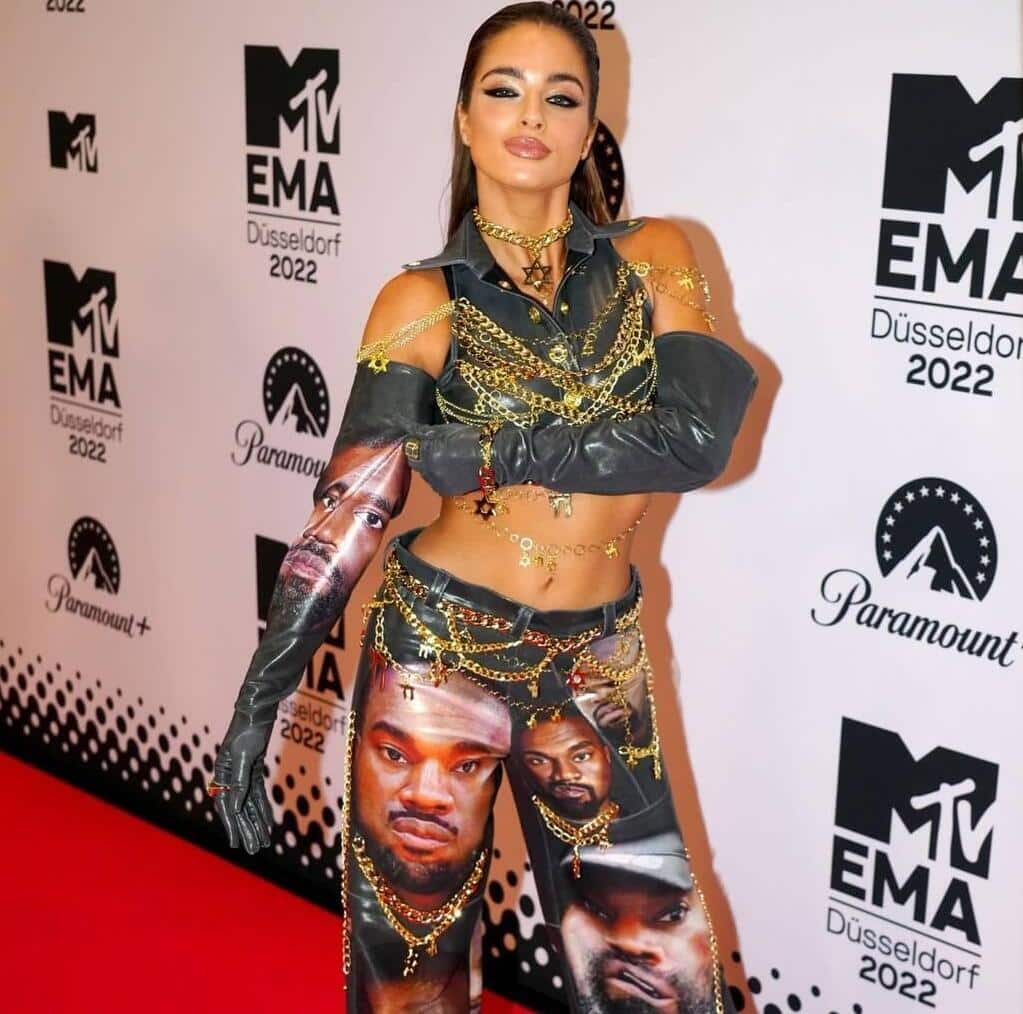 The statement was a clear show of support for her people. And it was particularly poignant given the recent controversies surrounding Kanye West's statements in the media. In a world where tensions are high and divisive issues are at the forefront of public discourse. It's inspiring to see individuals using their platform to take a stand and bring attention to important causes. Kirel's fashion statement serves as a reminder that fashion can be a powerful tool for change and that sometimes, a message can be conveyed loud and clear through a single, bold choice.
Reece Feldman's Golden Globe Outfit: Pleated Skirt Surprise
Reece Feldman, also known as guywithamoviecamera on TikTok, has made a name for himself in the entertainment industry. With over 1.5 million followers, he is known for providing a behind-the-scenes look at TV and film sets and even acted in Hulu's Not Okay production. At the 2023 Golden Globe, the content creator made a bold statement with his outfit and shared his backstage interviews with celebrities on his TikTok account.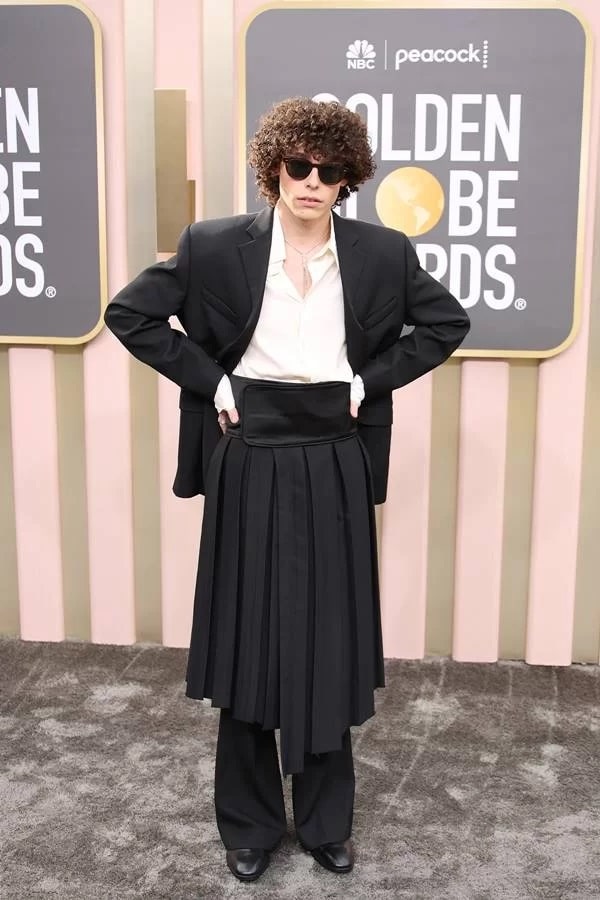 Dressed to impress, Feldman chose to deviate from the traditional tuxedo and wore a pleated skirt over straight slacks. The bold ensemble received mixed reactions on social media, with some praising his style while others found it too woke. Regardless, he made his mark at the Awards and showcased his unique personality through his fashion choices. It's evident that Feldman isn't afraid to take risks and stand out from the crowd, which is why he has gained such a large following on social media.
Billy Porter's Costume Confusion: Halloween Vibes at Red Carpet
In Hollywood, Billy Porter is known for his eccentric fashion choices and ability to push boundaries on the red carpet. At times, his looks have been praised as groundbreaking and avant-garde, while other times they have been heavily criticized. Regardless, Porter never fails to make a statement and leave a lasting impression.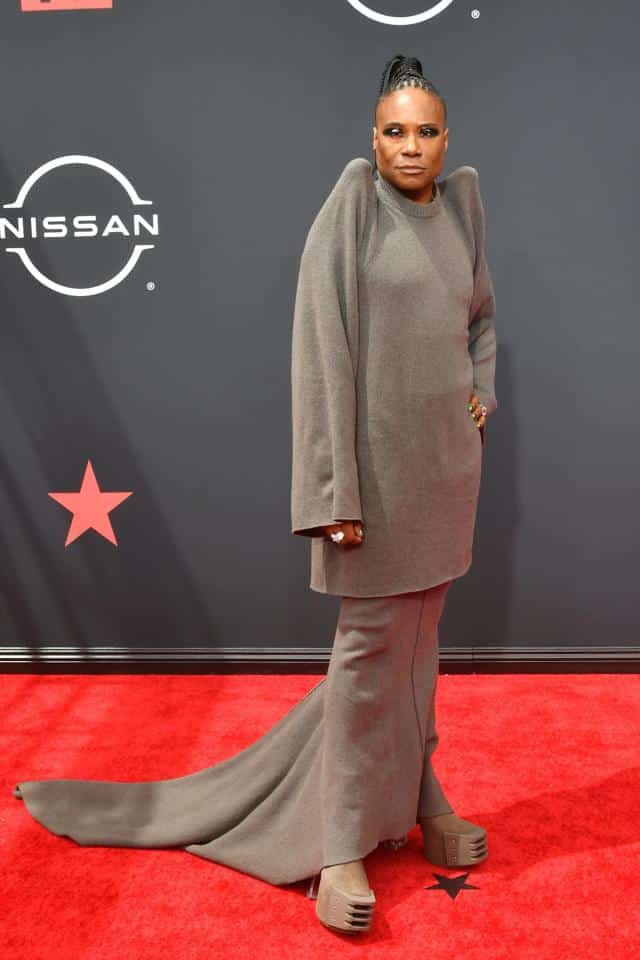 However, his outfit at a recent event left many people scratching their heads. Some described it as a mix between a clown costume and a gothic dress. Others found it to be a fashion-forward and artistic expression. Whatever the interpretation, there is no denying that Porter knows how to stir up conversation and inspire people to think outside the box when it comes to fashion.
Taylor Swift's Bejeweled Robe: Fashion Fumble at the Event.
Taylor Swift is undoubtedly one of the most successful and beloved musicians of our time. Known for her amazing songwriting skills, she has won numerous awards for her talent. However, when it comes to her fashion choices, she doesn't always hit the mark. This outfit, in particular, leaves us scratching our heads. The color is beautiful, but the design is confusing. Is it a robe or a dress? We can't quite tell. Unfortunately, this outfit doesn't showcase Taylor's fashion sense in the best light.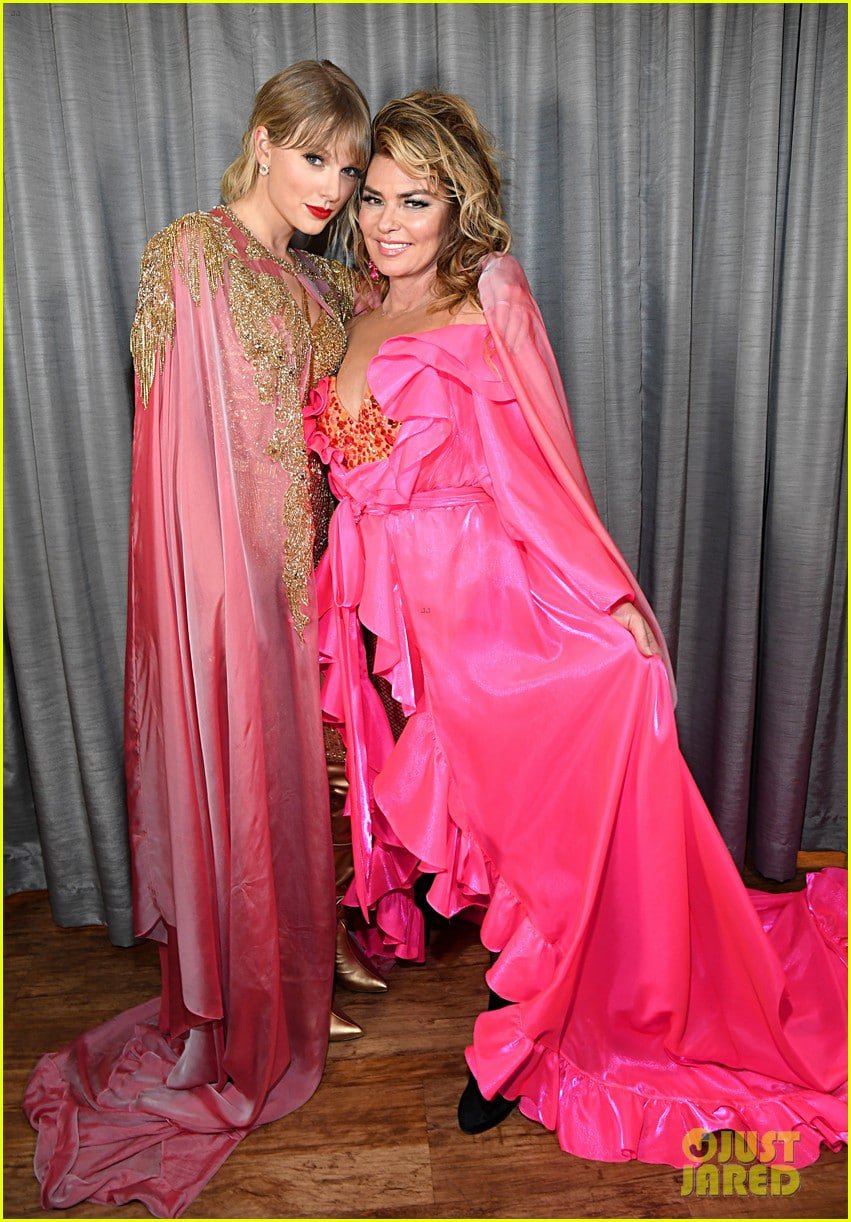 It's a shame, really, as Taylor Swift is capable of pulling off some truly stunning looks. Her style is typically feminine, playful, and chic. But this time, something seems to have gone awry. We can only hope that next time she graces the red carpet, she'll come dressed to impress. As she so often does with her music. After all, Taylor Swift is a role model for so many young girls and women. And her fashion choices can be a source of inspiration.
Kim Kardashian's Pregnancy Fail: Beige Dress and Stilettos?
Pregnancy is a time of significant change for a woman's body. And it can be challenging to find clothing that is both comfortable and flattering. Kim Kardashian is known for her impeccable fashion sense. But even she has had her fair share of fashion missteps during her pregnancies. This particular outfit was yet another miss for the reality TV star. As the cut of the dress did little to flatter her growing belly. While it is admirable that she tried to maintain her fashion sense during pregnancy. Sometimes it is better to prioritize comfort and practicality over style.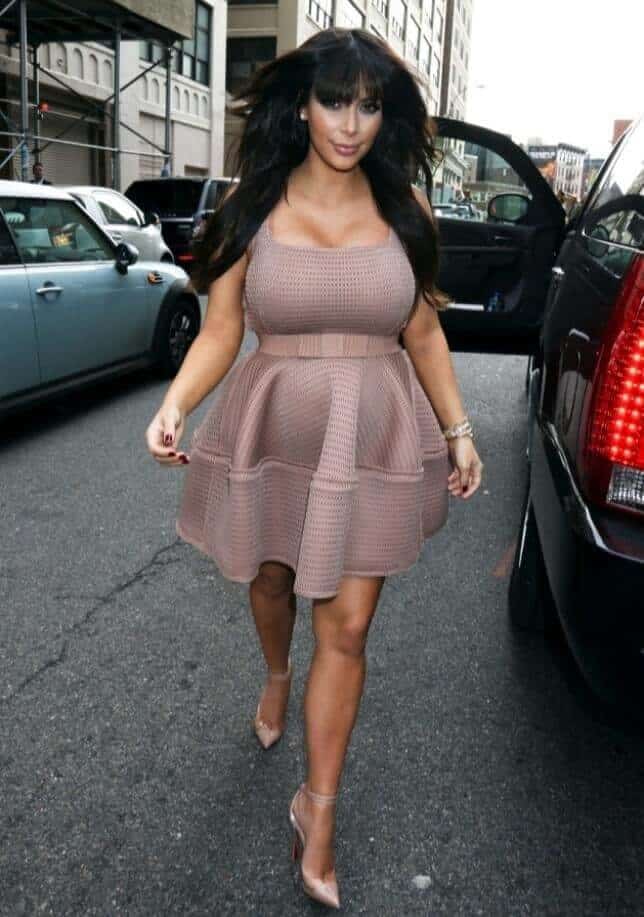 Pregnant women have unique fashion needs, and it can be difficult to strike the right balance between fashion and function. While it is certainly possible to dress fashionably during pregnancy, it is also important to be mindful of one's comfort and well-being. In this case, Kim Kardashian's belted dress and stiletto shoes may have looked stylish. But they were undoubtedly uncomfortable for a pregnant woman. Ultimately, it is up to each individual to determine what works best for them during pregnancy. But it is important to remember that comfort and practicality should always be a priority.
Tyra Banks' Mask Mishap: Missed the Memo?
Masquerade balls are often associated with mystery, intrigue, and anonymity. When invited to such an event, the expectation is to wear a mask that covers the face and conceals the wearer's identity. This allows attendees to immerse themselves in the fantasy of the evening and adds an element of mystique to the event. However, when Tyra Banks attended the French Vogue Masquerade Ball, she had a different idea in mind. Her outfit featured a questionable net mask that left many people scratching their heads.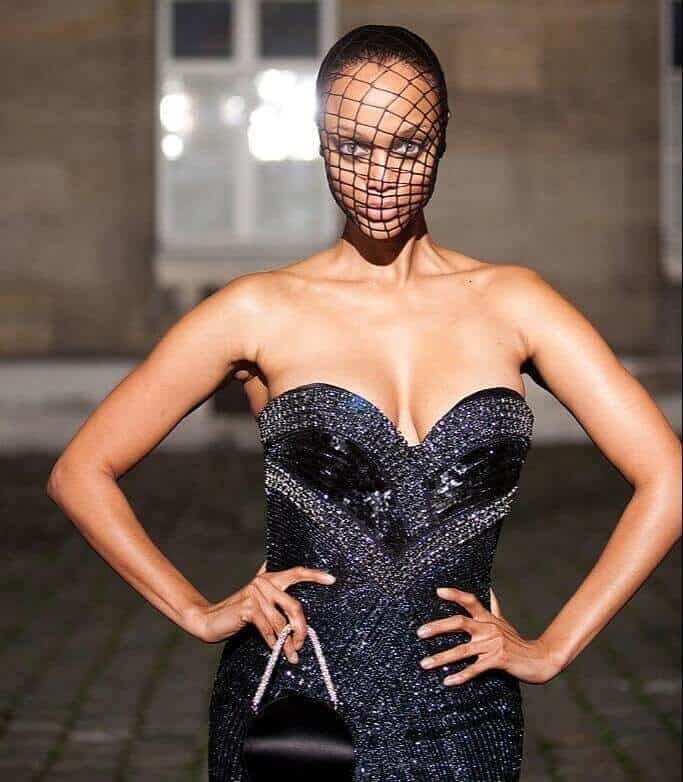 While it is certainly admirable to take risks and experiment with different styles, there is a time and a place for everything. Tyra Banks' decision to forgo a traditional mask and instead wear a net over her face was a puzzling one. It did not follow the rules of the event. And it detracted from the overall ambiance and mystique of the evening. It is possible that Banks did not want to completely obscure her face, as she is known for her head-to-toe modeling. However, the net mask was not the right choice, and it missed the mark in terms of fashion and functionality. Ultimately, while we may love fishnet stockings on legs, they simply do not belong on the face.
Machine Gun Kelly's Pink Disaster: Short Suit Woes!
Machine Gun Kelly has certainly been making waves in the media recently, thanks in large part to his high-profile relationship with actress Megan Fox. While he has been making music for some time, it seems as though he has truly hit the mainstream in the past year or so. With his bold style and unique personality, Machine Gun Kelly has become a favorite of many fans and fashion enthusiasts.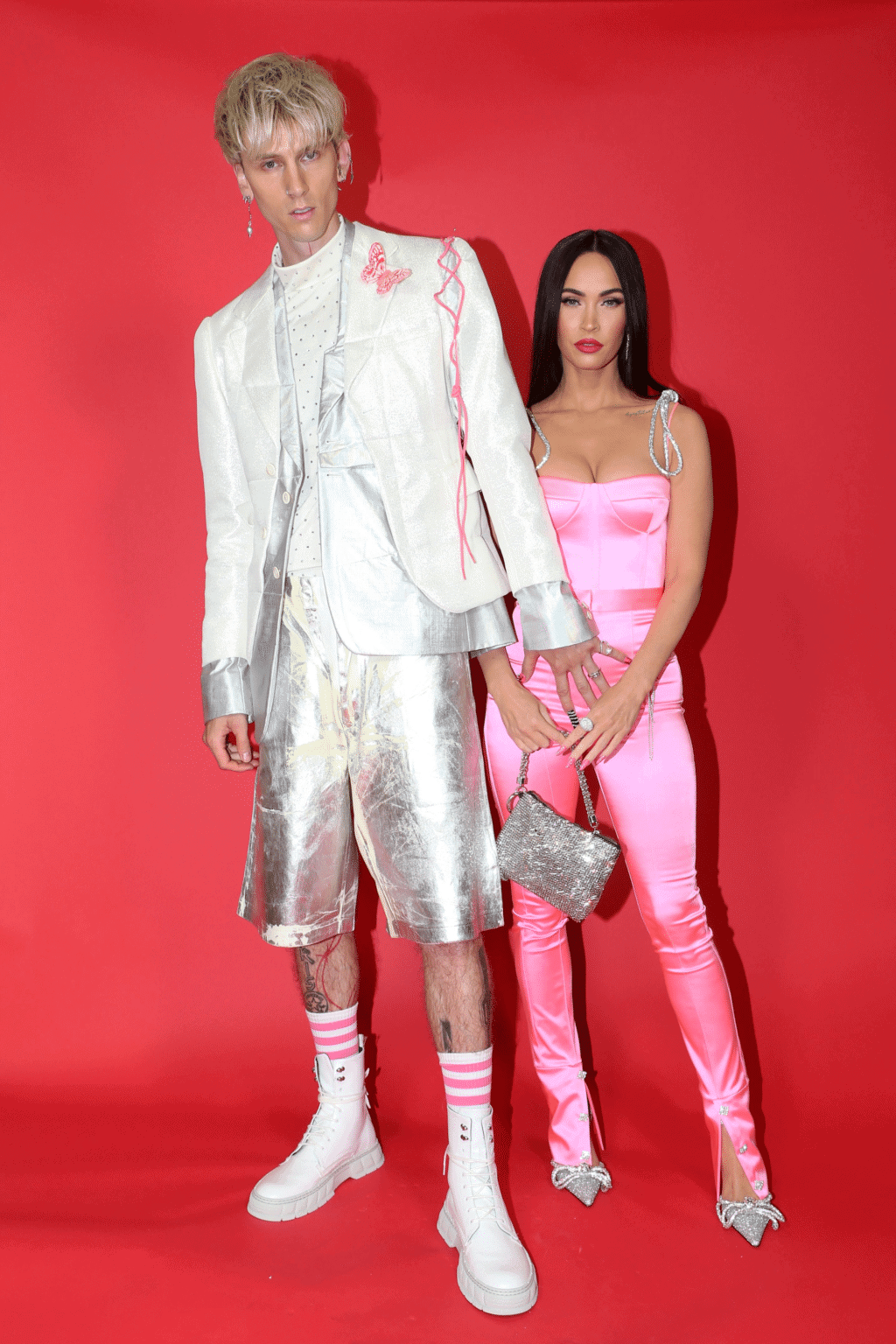 However, even the most fashionable of celebrities can have an off day when it comes to fashion. In this particular appearance, Machine Gun Kelly's fashion choices left much to be desired. While Megan Fox looked stunning in her pink dress, Machine Gun Kelly's short suit combination was less than flattering. The mish-mash of colors and textures was confusing and overwhelming, and the overall effect was one of disarray and confusion. While it is certainly admirable to take risks and experiment with different styles, there is a fine line between being fashion-forward and being fashion-victim. In this case, Machine Gun Kelly may have strayed a bit too far from the former and into the latter category. Nonetheless, his unique style and personality will undoubtedly continue to captivate fans and fashion enthusiasts alike.
Lenny Kravitz's Met Gala Misstep: Leather Pants and Sheer Camisole?
The Met Gala is undoubtedly one of the biggest events in the fashion calendar. And each year, celebrities from all walks of life come together to push the boundaries of fashion and creativity. With a new theme each year, the Met Gala is an opportunity for individuals to showcase their unique interpretation of the theme and make a bold fashion statement. From avant-garde designs to daring color choices, there is always something interesting and exciting to see at the Met Gala.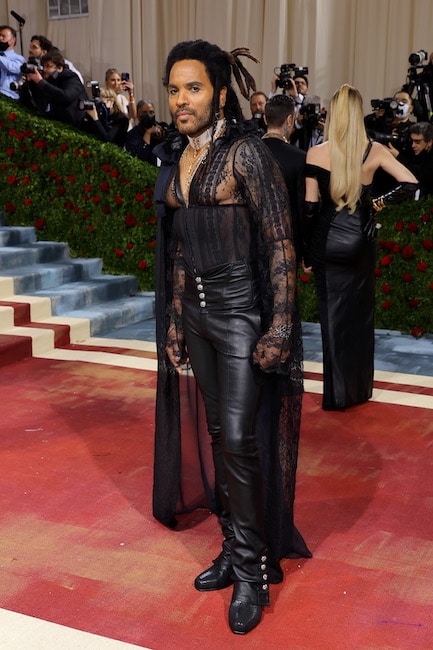 However, not all celebrity outfits at the Met Gala are created equal. Lenny Kravitz's outfit at the 2022 Met Gala, for example, left many people scratching their heads. While he did incorporate a corset into his outfit, it was not particularly well-coordinated with the rest of his attire. The skin-tight leather pants and sheer black camisole did not exactly fit the theme of "gilded glamour". And the overall effect was somewhat disjointed and confusing. Nonetheless, it is worth noting that the Met Gala is all about pushing the boundaries of fashion. And sometimes this means taking risks and going against the norm. Lenny Kravitz's outfit may not have been everyone's cup of tea. But it is a testament to his willingness to take risks and challenge traditional fashion norms.
Billy Porter's Mint Marvel: Defying Norms in Style!
The past couple of years have brought about a renewed sense of individualism and a desire to break free from the constraints of the status quo. Whether it is due to the pandemic or other societal factors, many individuals are embracing the idea that they should live their lives on their own terms. This has been reflected in many different areas of life, including fashion. People are no longer content to simply blend in with the crowd and conform to traditional norms. Instead, they are seeking out new and innovative ways to express themselves and showcase their unique personalities.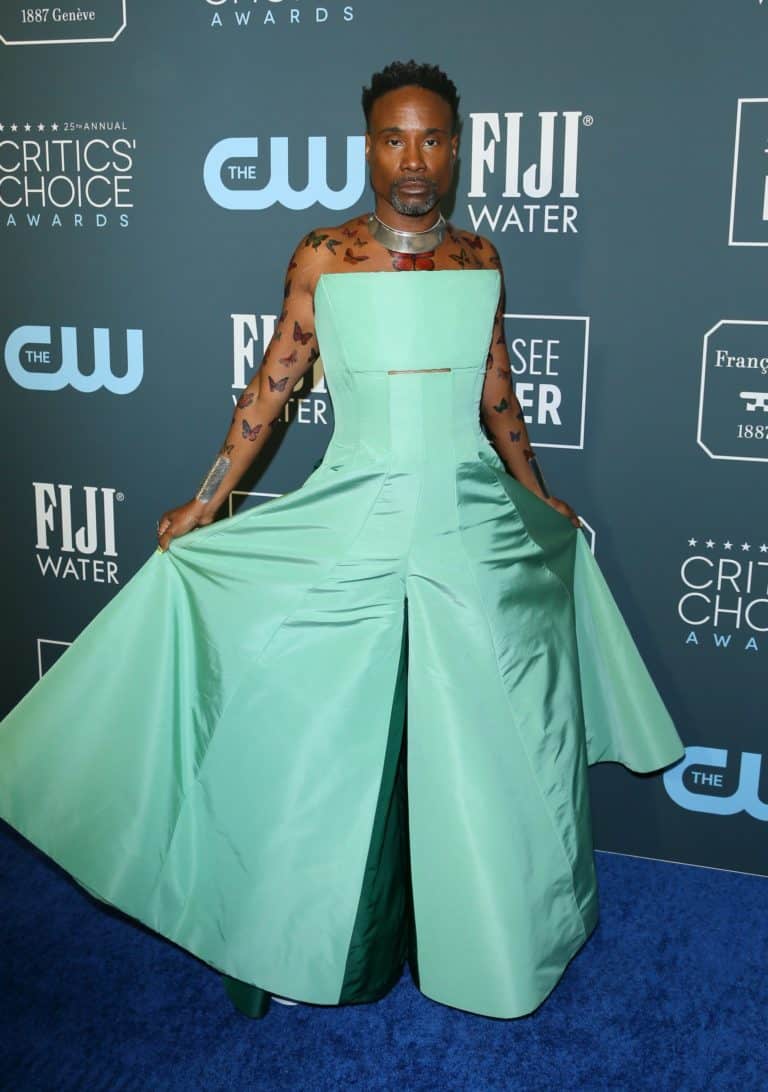 Billy Porter is one individual who has truly embraced this spirit of individualism and creativity. His stunning mint ball gown, which he wore to the Critics Choice Awards in 2020, is a testament to his willingness to defy expectations and push boundaries. While some may view his outfit as ridiculous or over-the-top, others see it as a true work of art. Porter's outfit represents a bold and daring approach to fashion that is all about self-expression and individuality. By wearing such an eye-catching and unconventional outfit, Porter is inspiring others to embrace their own unique style and to never be afraid to stand out from the crowd.
Izabela Goulart's Unconventional Choice: Bra and Jacket Chic?
The COVID-19 pandemic brought about a sea change in the way people dressed and approached fashion. With the widespread adoption of remote work and social distancing measures, many individuals found themselves with newfound freedom and flexibility when it came to their clothing choices. The uncertainty and unpredictability of the pandemic also led to a desire for comfort and practicality in everyday clothing. This led to a rise in loungewear and athleisure, as well as a renewed appreciation for classic staples like denim and t-shirts.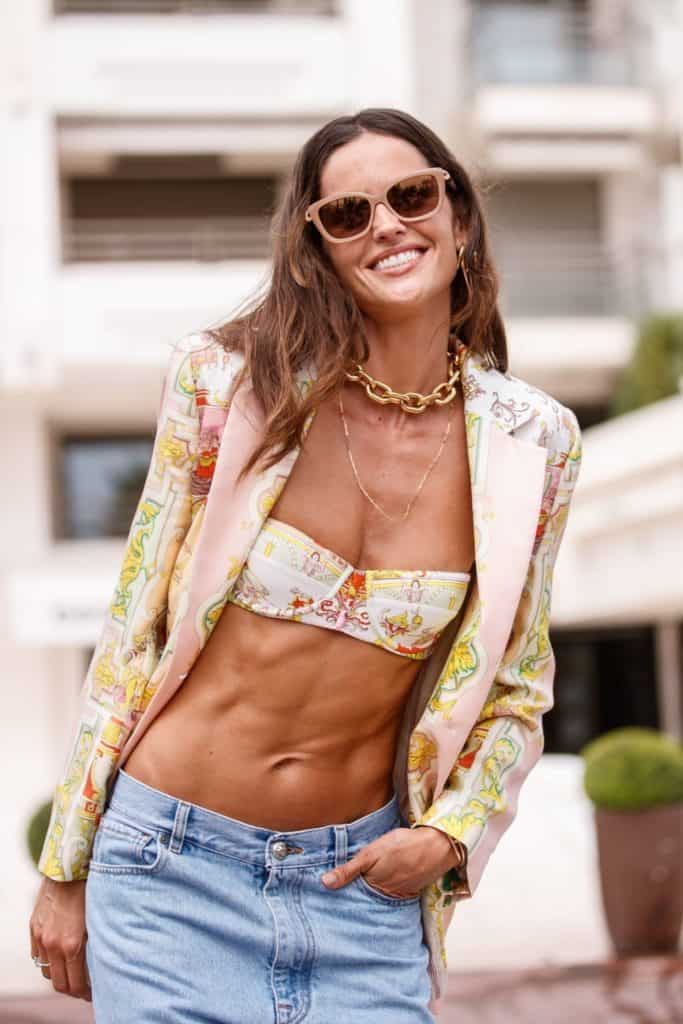 In the midst of this shifting fashion landscape, it is no surprise that some individuals took bold risks and embraced unconventional styles. Izabela Goulart, a former Victoria's Secret model, is one such individual. Her outfit, consisting of just a bra and a jacket, is certainly eye-catching and attention-grabbing. While some may find this outfit to be too daring or provocative, it is worth noting that fashion is ultimately a form of self-expression. When one has a body like Goulart's, it is understandable that they may want to show it off and experiment with different styles. At the end of the day, the most important thing is that individuals feel comfortable and confident in their clothing choices.
Kim Petras' Confusing Met Gala Outfit: Horse or Cat?
In this day and age, fashion has become more accessible than ever before. With the rise of social media and online shopping, individuals have unprecedented access to a vast array of materials and styles. This has led to an explosion of creativity in the fashion world, with individuals experimenting with everything from unconventional materials to avant-garde designs. While this newfound freedom has certainly led to some truly innovative and awe-inspiring creations, it has also given rise to a fair amount of confusion and uncertainty.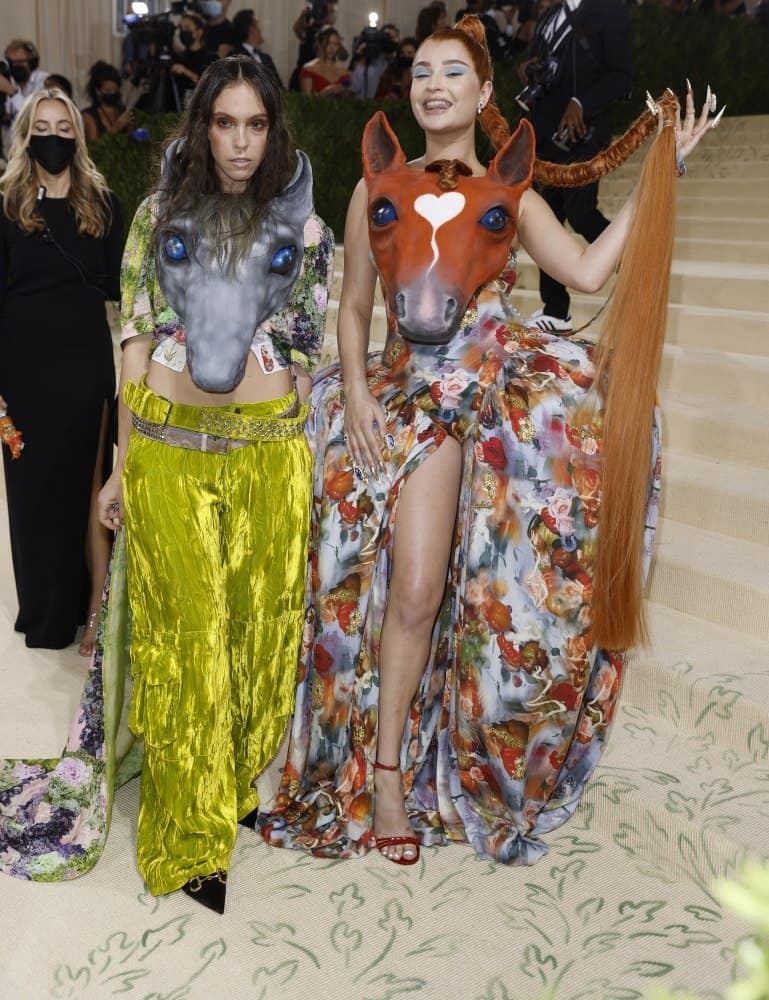 This is certainly the case with Kim Petras' outfit at the 2021 Met Gala. While it is undeniable that she took a bold and daring approach to her outfit, the end result left many people scratching their heads. It is difficult to discern exactly what Petras was going for with this outfit. Or how it relates to the theme of American fashion. While it is certainly admirable that she was able to create such a unique and attention-grabbing outfit, it is fair to say that it may have missed the mark in terms of coherence and relevance. Nonetheless, the fact that her outfit generated so much discussion and debate speaks to the power of fashion to provoke thought and spark conversation.
Madonna's Givenchy Gaffe: Ageless, But That Dress Needs to Go.
Madonna is undeniably a fashion icon who has pushed boundaries and defied expectations throughout her career. With her fearless approach to fashion, she has inspired countless individuals to express themselves boldly and unapologetically. This outfit that she wore to the 2016 Met Gala is no exception. While it may not be everyone's cup of tea, there is no denying the impact it made on the fashion world and the conversations it sparked.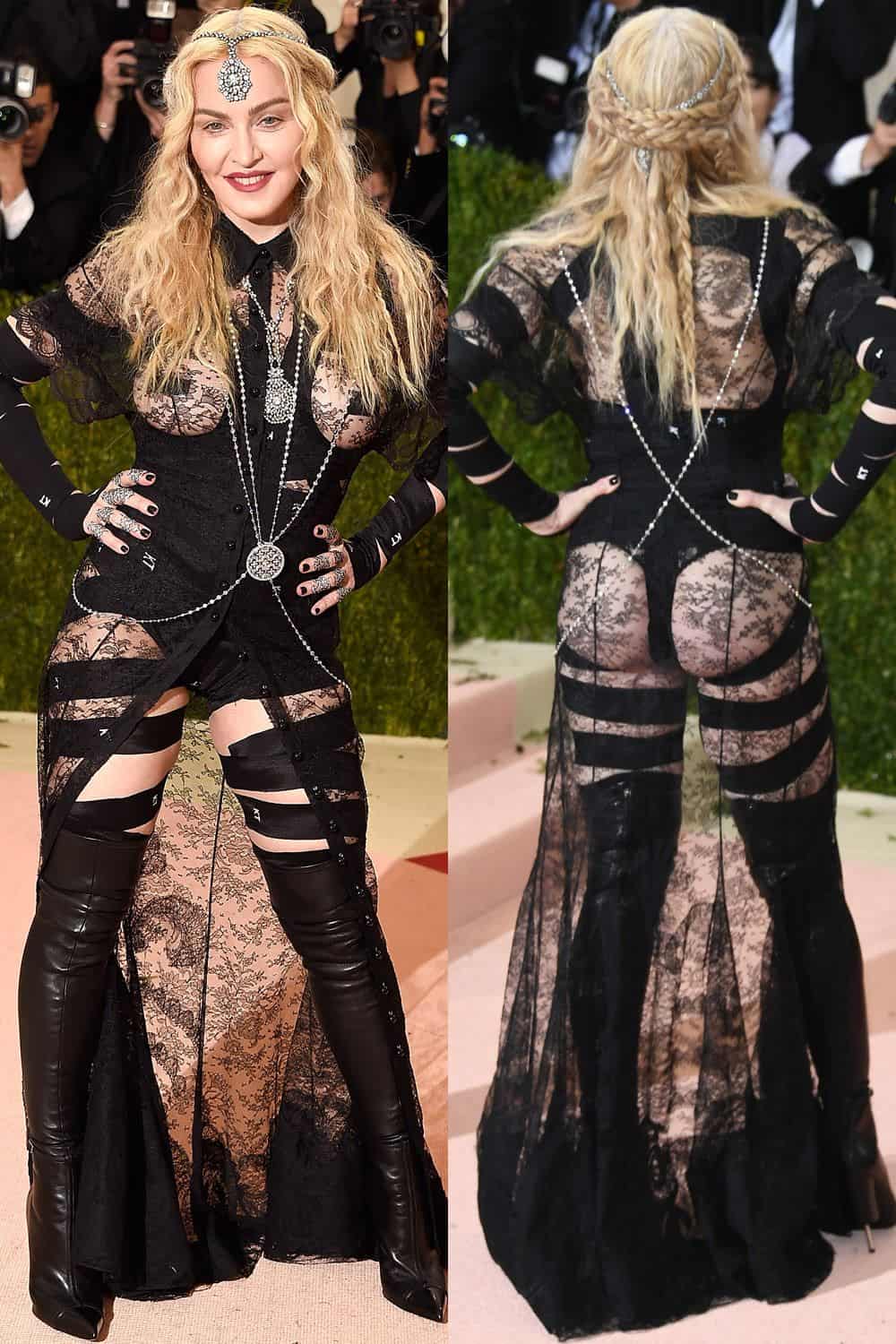 Despite the controversy surrounding this outfit, it is important to recognize the power of Madonna's influence. Through her fearless approach to fashion and her willingness to challenge societal norms, she has paved the way for countless individuals to express themselves more boldly and authentically. Whether we love or hate her outfit choices, we can all appreciate the way that she has used fashion as a means of self-expression and as a tool for social commentary. Madonna's legacy as a fashion icon is sure to endure for generations to come.
Kanye West & Julia Fox: Leather Outfits Post-Divorce
The whole situation is undoubtedly a hot topic in the entertainment industry, with people taking sides and speculating about what could have gone wrong in the West-Kardashian marriage. Kanye's decision to attend an event with his new partner in matching outfits seemed to suggest that he has moved on from Kim and is ready to embrace a new relationship. However, it also raised eyebrows as to whether he was trying to make a statement to his ex-wife.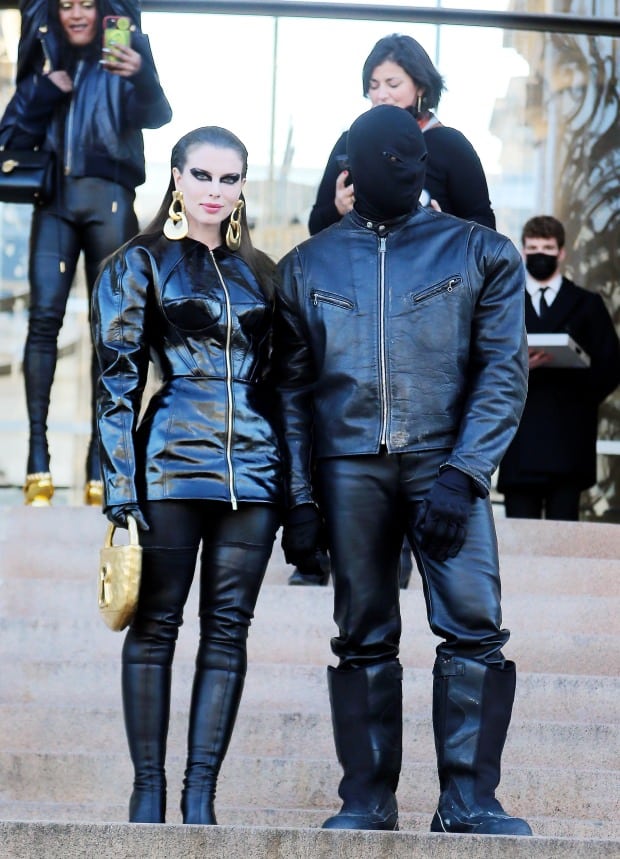 It's not uncommon for celebrity couples to engage in fashion statements. But Kanye and Julia's choice of attire seemed to have a deeper meaning. Whether it was a subtle message to Kim or not, it definitely got people talking. Despite the drama and controversy surrounding their divorce, it's clear that Kanye West is not afraid to make bold fashion statements and will continue to do so in the future.
Kanye West and Julia Fox's Paris Fashion Week Matching Outfits
While we admire the couple's willingness to make a statement with their fashion choices, we can't help but cringe at the sight of this all-denim ensemble. The outfits themselves are not necessarily bad, but the matching aspect of it makes it feel more like a gimmick than a genuine expression of personal style. It almost feels like they are trying too hard to prove their love through their clothing.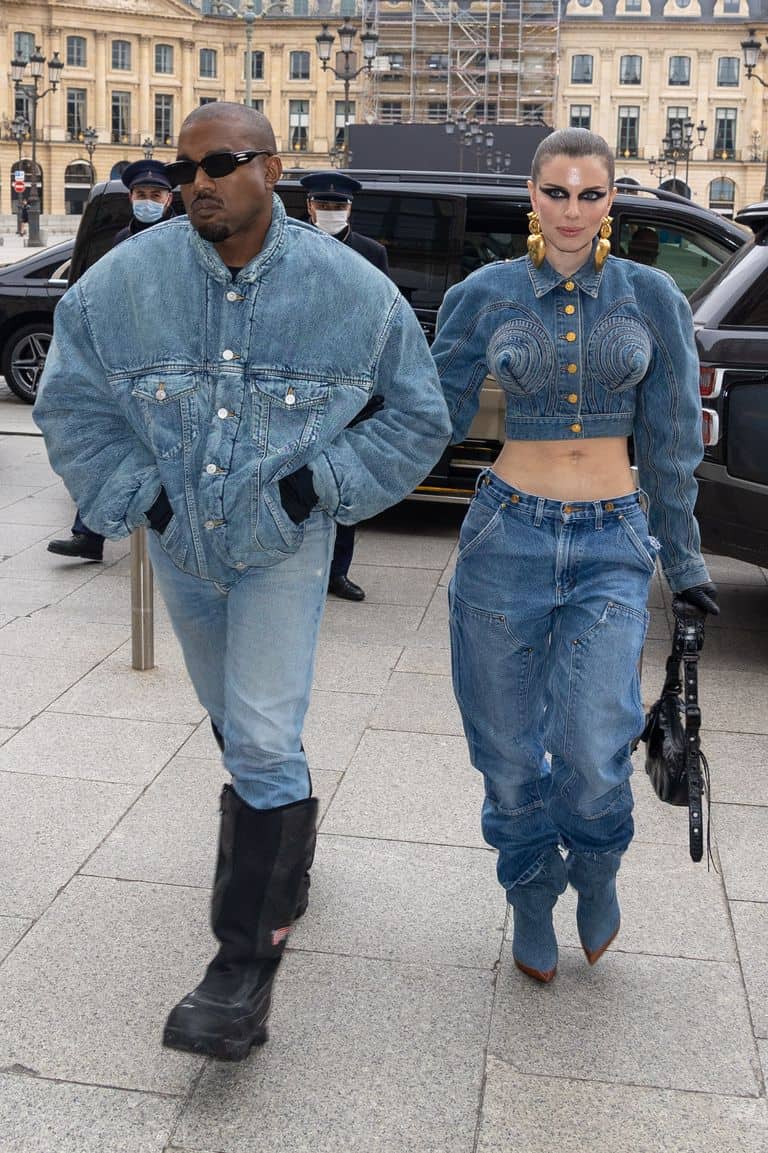 Moreover, the combination of denim on denim can be tricky to pull off, and unfortunately, Kanye and Julia missed the mark. The shades of denim don't complement each other, and the denim boots are just too much. We can't help but wonder if the couple's stylists were having a laugh at their expense. Nonetheless, we wish them all the best in their relationship, and perhaps they can find a more tasteful way to coordinate their outfits in the future.
Will Smith: Fashion Optional Even at Home
Moreover, the combination of denim on denim can be tricky to pull off, and unfortunately, Kanye and Julia missed the mark. The shades of denim don't complement each other, and the denim boots are just too much. We can't help but wonder if the couple's stylists were having a laugh at their expense. Nonetheless, we wish them all the best in their relationship, and perhaps they can find a more tasteful way to coordinate their outfits in the future. It's always interesting to see celebrities in their everyday lives, especially when it comes to fashion.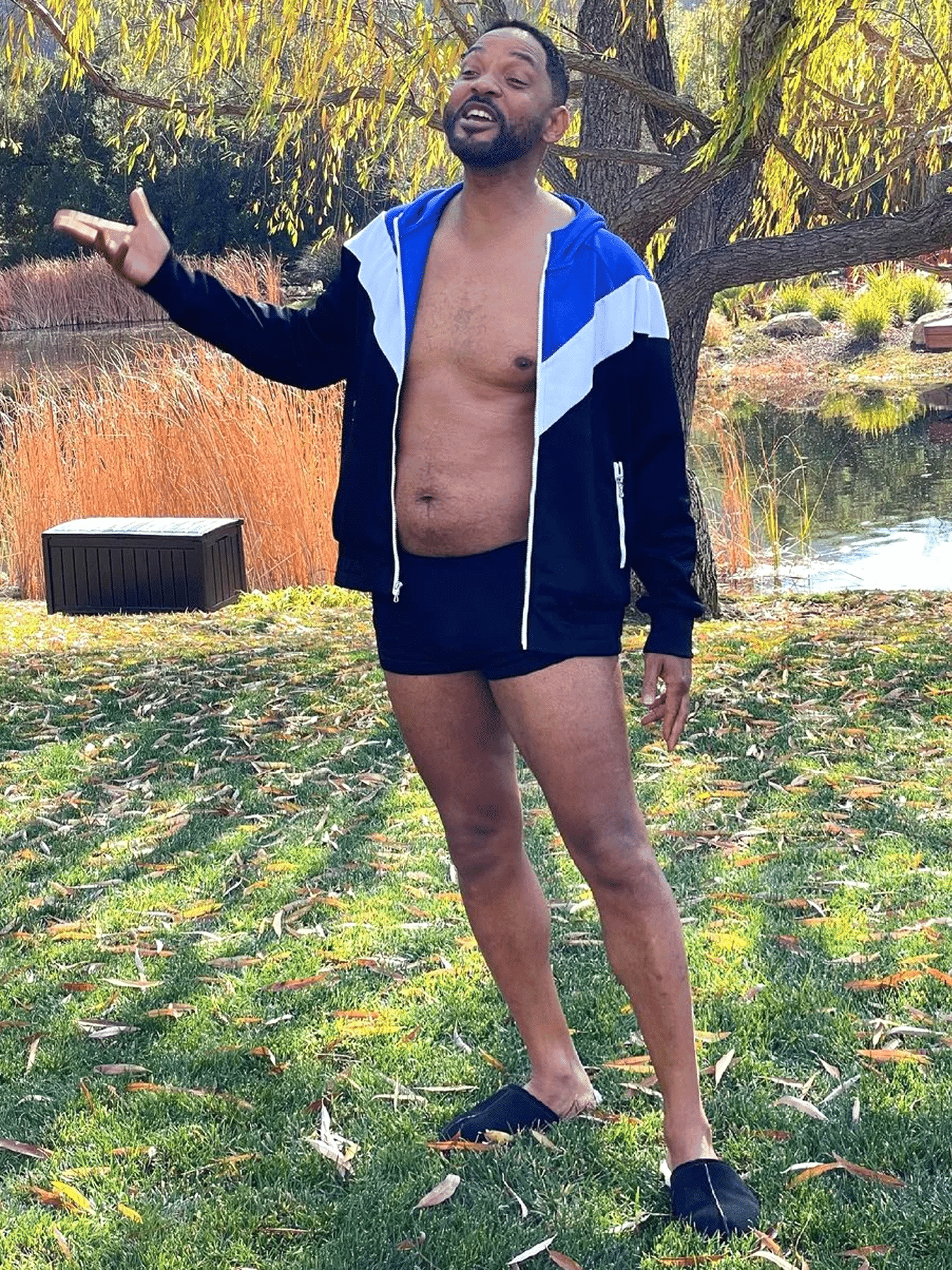 Will Smith, who is known for his sharp suits and stylish outfits, surprised everyone with this simple house clothes ensemble. We can only imagine that this photo was intended for private use, but once it hit the internet, it went viral. Despite its lack of glamour, we can appreciate the relatable nature of his outfit. After all, who hasn't lounged around their home in comfortable clothes? It's refreshing to see a celebrity who isn't always dressed to the nines and who is comfortable enough to show his relaxed side. While this outfit may not be the most exciting, it certainly gives us a glimpse into the life of one of Hollywood's biggest stars.
Travis Scott & Kylie Jenner's Met Gala Outfits Roasted
When it comes to couple dressing, there are a lot of factors to consider. It's not just about matching colors and textures, but also about finding a look that both partners feel comfortable and confident in. And let's not forget about the importance of the occasion itself. The Met Gala is one of the biggest events in the fashion calendar, so it's important to dress appropriately.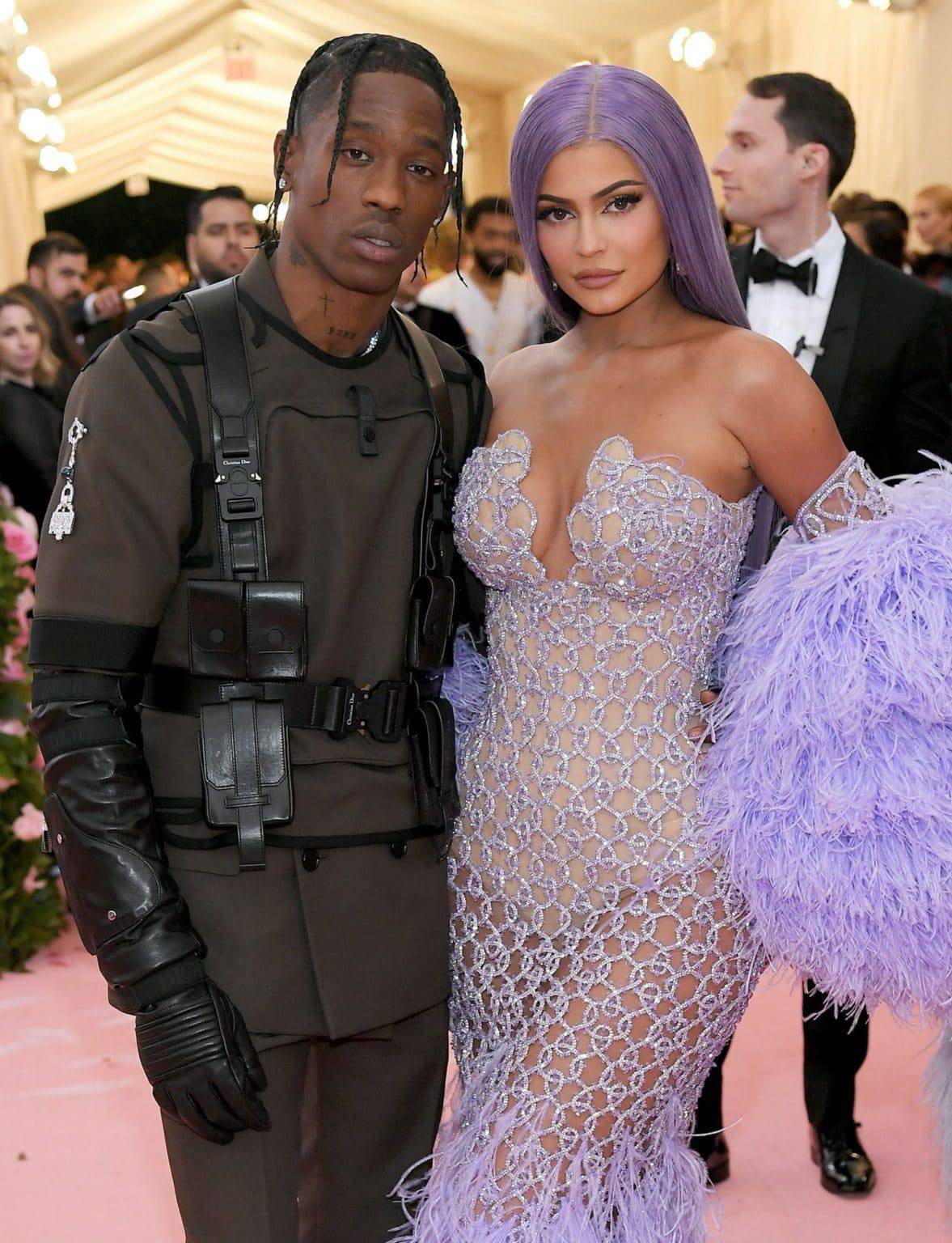 In this case, Kylie Jenner seemed to have nailed the brief. Her purple gown is stunning and fits perfectly with the camp theme of the 2019 Met Gala. Unfortunately, her partner Travis Scott missed the mark entirely. It's unclear what he was going for with his brown suit and harness, but it certainly didn't match Kylie's elegant look. In fact, it almost looked like he was attending a completely different event altogether. While we appreciate individuality and taking fashion risks, there's a time and a place for everything, and the Met Gala calls for high fashion and coordination. Perhaps Travis could learn a thing or two from Kylie's impeccable style next time.
Harry Styles' Outfit Inspires Confusion and Laughter
Harry Styles is known for pushing the boundaries when it comes to fashion. He's not afraid to take risks, and his bold style has become an inspiration for many. In this particular photo, we can see that Harry is rocking a very unique look. He's wearing a pair of pink bike shorts, which are definitely an attention-grabber, paired with white braces and a black Mormon-like top hat. The look is completed with a number of his tattoos on full display.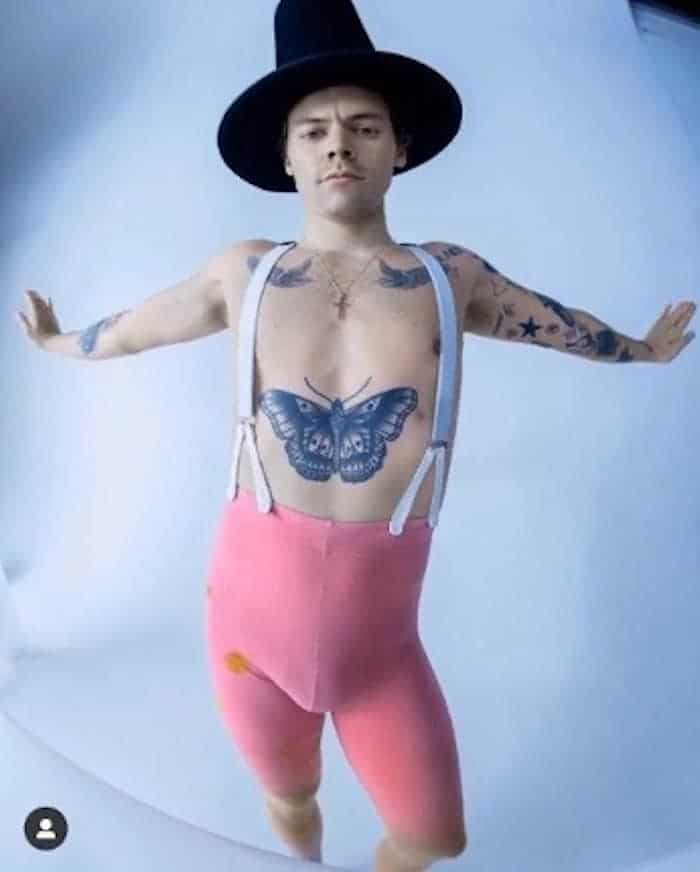 While it's not entirely clear what inspired this particular look, it's clear that Harry is not one to shy away from trying something new and bold. He has become a fashion icon in his own right, and many people look up to him for his fearless approach to style. Even if this particular outfit isn't something everyone would choose to wear, it's certainly a statement-making look that shows Harry's commitment to taking fashion risks.
Nicki Minaj's Aerobics Outfit: The Newest Time Travel Trend
It's not that we don't appreciate the playful and bold attitude that Nicki Minaj often brings to her outfits. In fact, we think it's one of the things that makes her so compelling as an artist and public figure. However, this particular ensemble leaves us scratching our heads. The neon green and pink spandex leggings are eye-catching, sure, but they are also a bit much. The matching cropped top with its intricate cutouts is equally flashy, and paired with the beaded jewelry and platform sneakers, it all just feels like too much.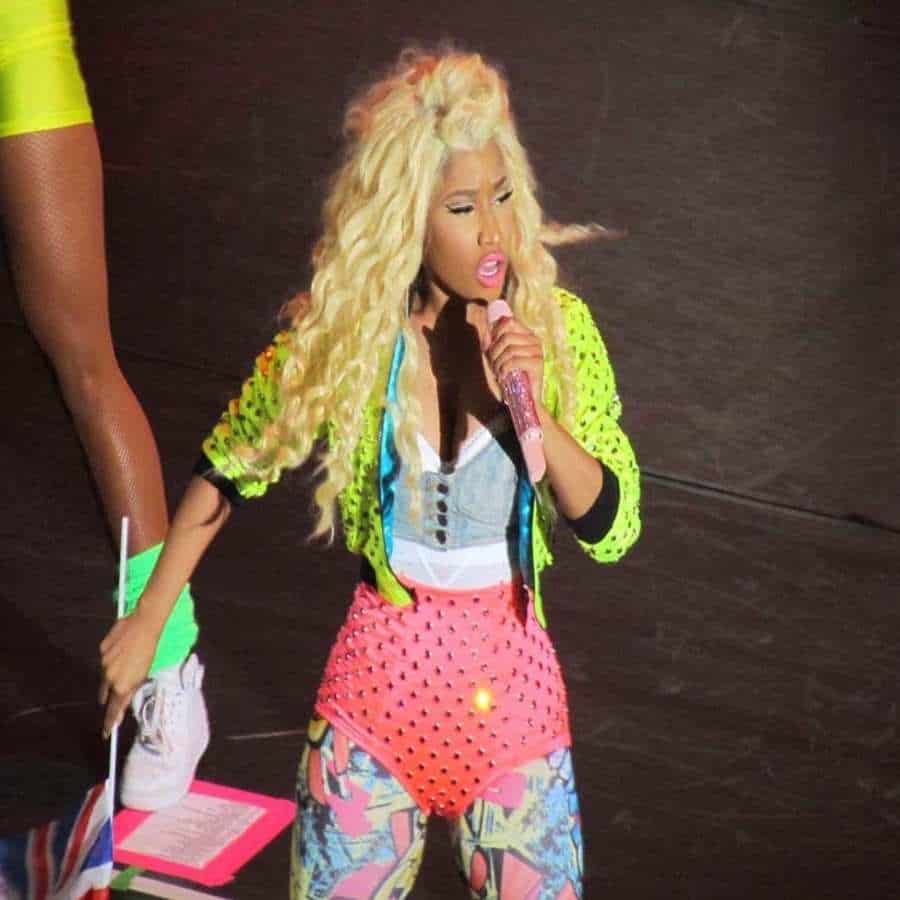 We can understand the impulse to make a statement with your fashion choices, especially on stage. But this outfit feels like it's trying too hard, and as a result, it just comes across as a bit of a mess. We know that Nicki Minaj is capable of pulling off bold and daring looks, so we hope to see her back to her best in no time.
ASAP Rocky & Rihanna's Met Gala Outfits: Rorschach Test
As one of the biggest fashion events of the year, the Met Gala is all about making a statement with bold and daring outfits. However, there is a fine line between pushing boundaries and just making people scratch their heads in confusion. Unfortunately, Rihanna and ASAP Rocky may have crossed that line with their unconventional fashion choices at the event.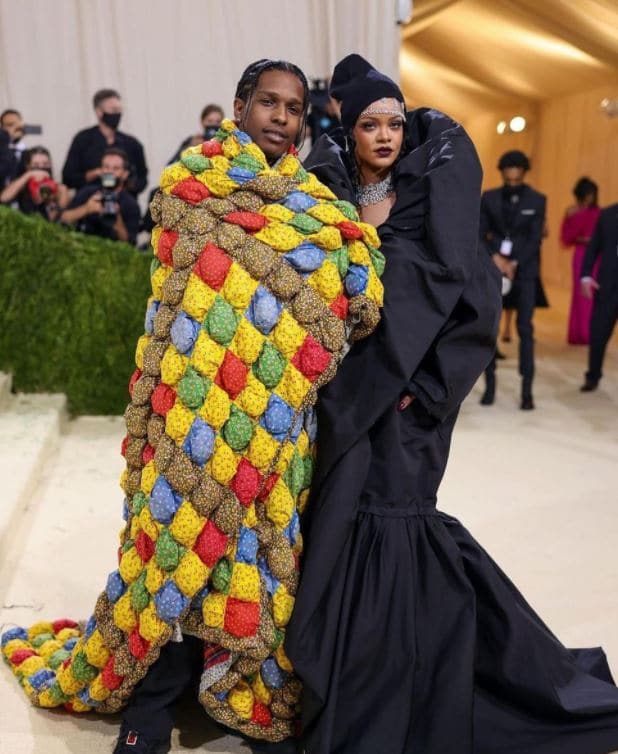 One can only wonder what was going through their minds as they selected these outfits. While Rihanna's black beanie on top of her striking diamond crown-like headpiece might have been an attempt to add a touch of streetwear to her high-fashion look, it ultimately just seemed out of place and confusing. Meanwhile, ASAP Rocky's decision to wrap himself up in a blanket-like cape made him look more like a bedridden patient than a fashionable attendee of the Met Gala. Together, their outfits left many people scratching their heads and wondering what they were trying to achieve with their unusual ensembles.
Helena Bonham Carter's Fashion Choices: Did She Lose a Bet?
Helena Bonham Carter is known for her exceptional acting skills, but she's equally renowned for her eccentric fashion sense. While she is usually experimental and bold with her fashion choices, this particular outfit takes things to the extreme. Even for her, this outfit is a little too mismatched and chaotic.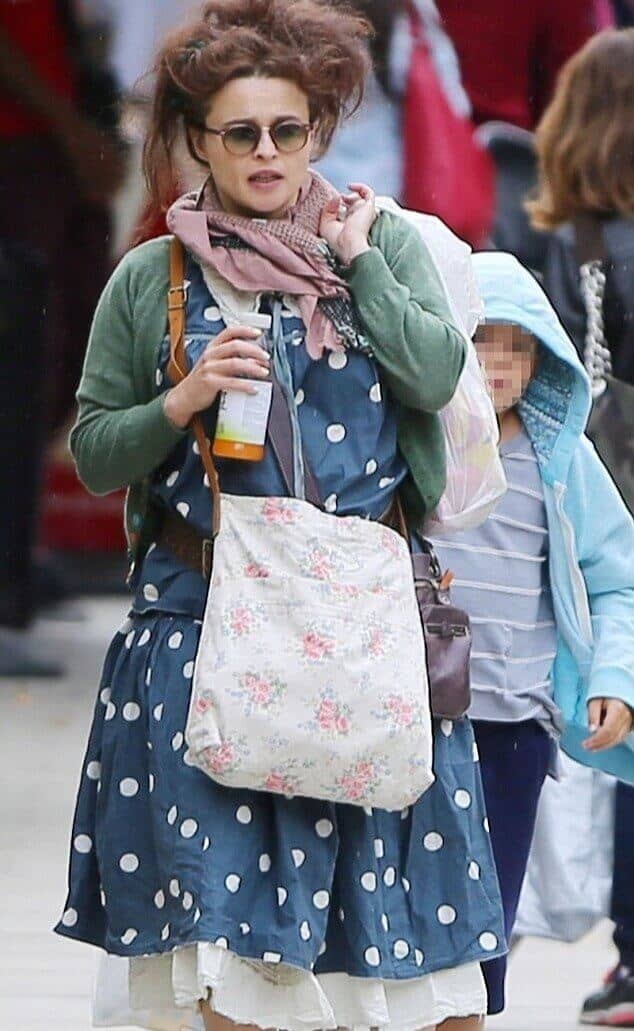 The floral sack strapped across her body clashes with the rest of her outfit, and her dress looks too baggy, adding to the overall disheveled appearance of the ensemble. To add to the confusion, the loose scarf draped over her shoulders only contributes to the image of too much fabric. It's clear that Helena is breaking multiple fashion rules with this slapdash outfit. However, for someone who takes pride in expressing herself through fashion, it's possible that this was an intentional statement. Only time will tell if the fashion police will set her straight or if she will continue to push the boundaries of fashion in her own unique way.
Bjork's Swan Dress: Celebrity Fashion Mistake
Bjork is known for her unconventional fashion choices, and her infamous swan dress at the Oscars is a testament to her willingness to take risks with her fashion. While in theory, the swan dress may have been a cute and whimsical idea, the execution left much to be desired. The dress appeared more like a dead swan hanging around her neck rather than a fashion statement.
To make matters worse, her nude, sparkly stockings were baggy and ill-fitting, making her legs look wrinkled and unflattering. This is a common fashion faux pas, and it's surprising that Bjork or her stylist did not address this issue. Furthermore, her shoes were not appropriate to wear with stockings, and the toe seam was clearly visible along her feet, which did not help the overall look. While we can appreciate Bjork's attempt to make a bold statement with her fashion, her outfit missed the mark, and it will always be remembered as one of the most bizarre and unconventional outfits to ever grace the Oscars red carpet.
Katy Perry's LED Dress: When Good Ideas Go Bad
Katy Perry is known for her outrageous and bold fashion choices, and her dress at the 2010 Met Gala was no exception. The dress was designed to incorporate 24,000 LED lights, and it was intended to light up the red carpet. While the idea was certainly unique and innovative, the execution of the dress left much to be desired.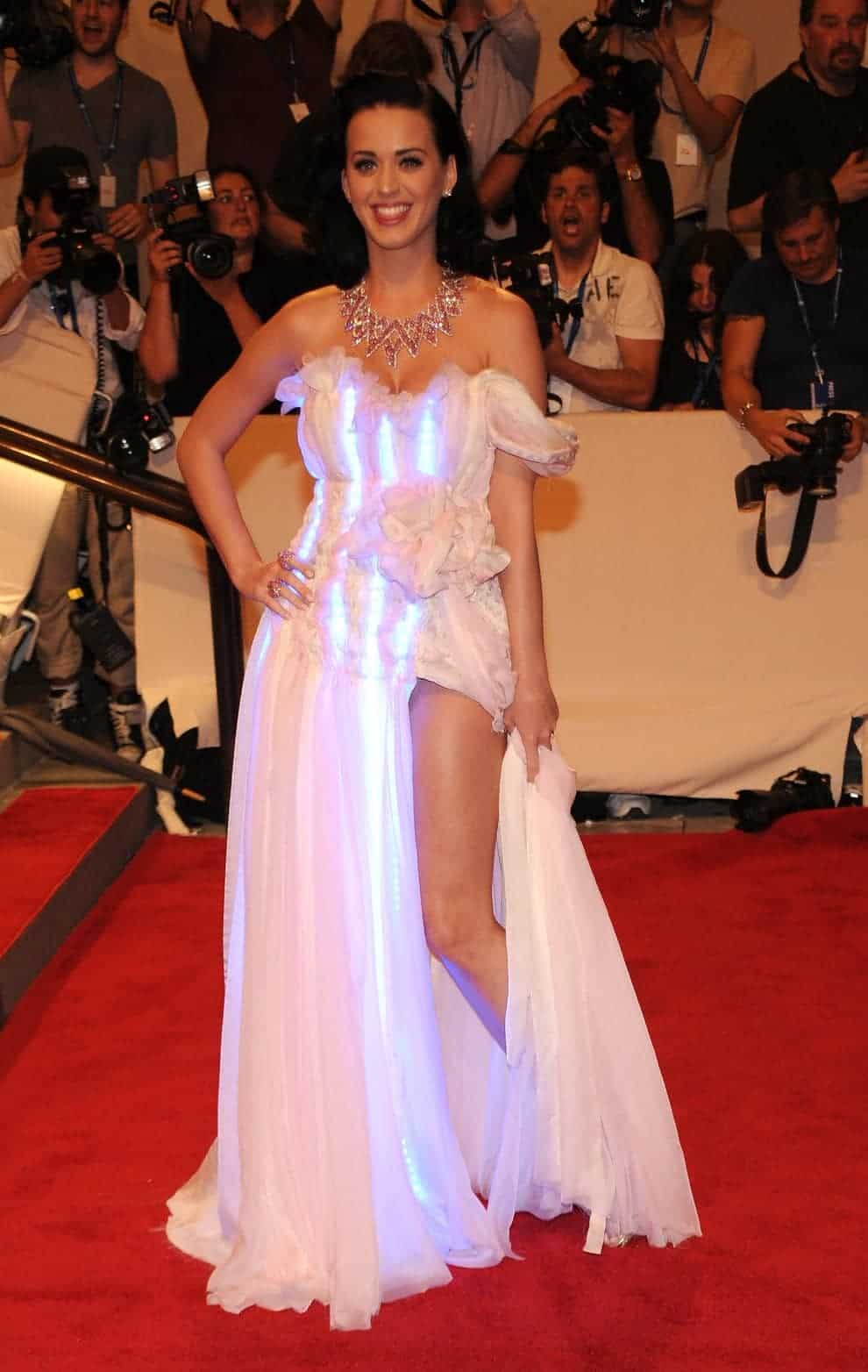 The rope lights sewn into the dress were clearly visible, which detracted from the overall aesthetic of the dress. The dress looked cheap and poorly constructed, which is not the look one would expect to see at such a prestigious event. If the dress had been executed differently, with individual bulbs sprinkled throughout the dress, it may have been more elegant and sophisticated. Unfortunately, this dress looked more like a Halloween costume than a high fashion statement. While we commend Katy Perry for her willingness to take risks with her fashion choices, this dress missed the mark. Perhaps she will have better luck with her next bold fashion statement.
Nicki Minaj's MTV Music Awards Outfit: Child's Toybox Meets Sci-Fi
Nicki Minaj is no stranger to making bold fashion statements, but her ensemble at the 2011 MTV music awards left many people scratching their heads. It was a wild combination of pastel hair, an ice cream cone necklace, tube sock thigh-highs, and a playful purse. It was hard to tell whether Nicki was trying to tap into her inner child or create a futuristic look.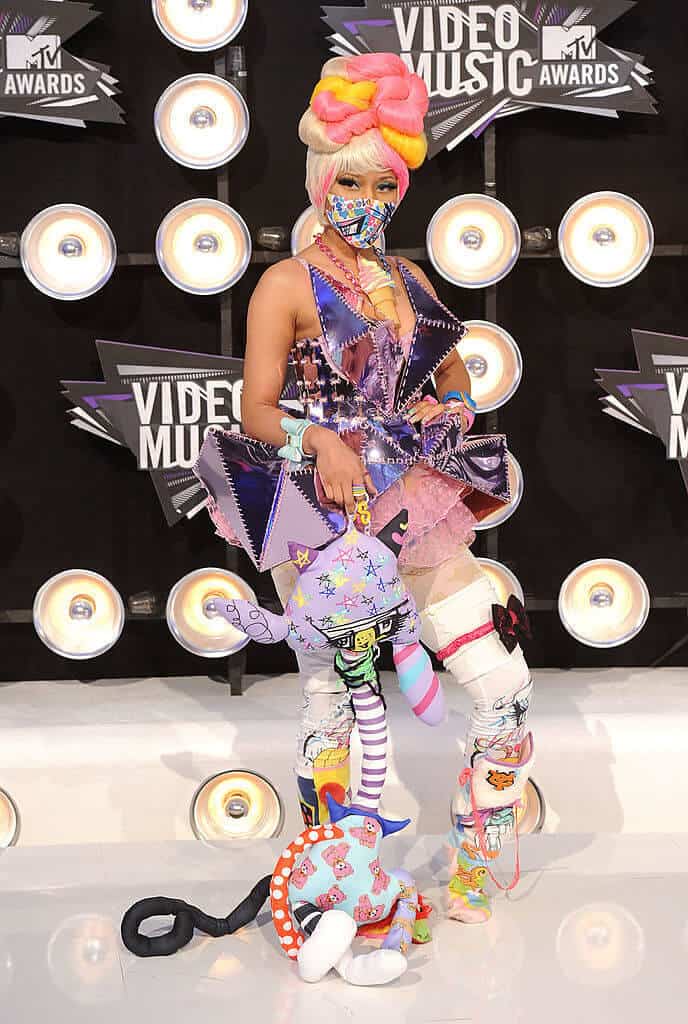 One thing that stood out was her decorative facemask, which was entirely ahead of its time. It is possible that Nicki was trying to be wild and innovative with her fashion choice. It is hard to deny that she succeeded in that regard. However, the overall look was still questionable, and it was hard to understand what exactly she was going for. Was it a robot-inspired look? Or perhaps she was trying to make a statement about childlike innocence? Whatever the inspiration behind the outfit was, it was certainly a memorable one, and it is sure to go down in history as one of Nicki Minaj's most daring and unique fashion statements.
Celine Dion's Backward Suit: Incognito Formal Event Attire
Celine Dion is known for her unique and daring fashion choices. She has never shied away from pushing the boundaries of what is considered stylish, and it is something that has made her stand out in the fashion world. In this instance, Celine Dion wore a white satin suit that was stunning in its simplicity. However, it was the way she wore it that raised a lot of eyebrows. Instead of wearing the suit in a conventional way, Celine wore it backward, which made for a bizarre look.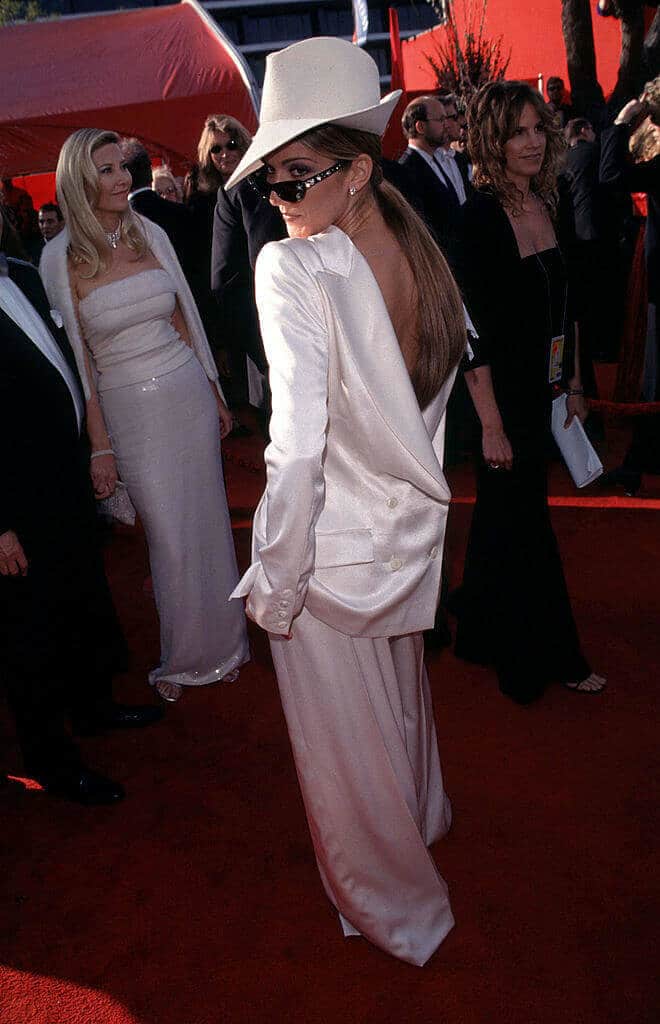 While we can appreciate Celine's desire to be unique and innovative with her fashion choices, wearing a suit backward is not the way to go. It is hard to understand what she was trying to achieve with this outfit, and it is safe to say that she lost some style points by wearing it this way. We cannot help but wonder whether this was her idea or that of her stylists. Regardless, we hope that in the future, Celine takes a different approach to her fashion choices, perhaps by keeping things simple and elegant, as she has done in the past. Nonetheless, we have to admit, the hat she paired with the backward suit was a nice touch!
Kourtney Kardashian's Fashion Experiment: Unintentional Trainwreck
This outfit worn by Kourtney Kardashian has raised many eyebrows and has been subject to a lot of criticism from fashion enthusiasts. The look is questionable and raises the question of whether Kourtney was trying to make a statement or just missed the mark entirely. The white button-down shirt worn by Kourtney was the only redeeming aspect of the outfit, as it provided a good base for the ensemble. However, things started to go downhill from there.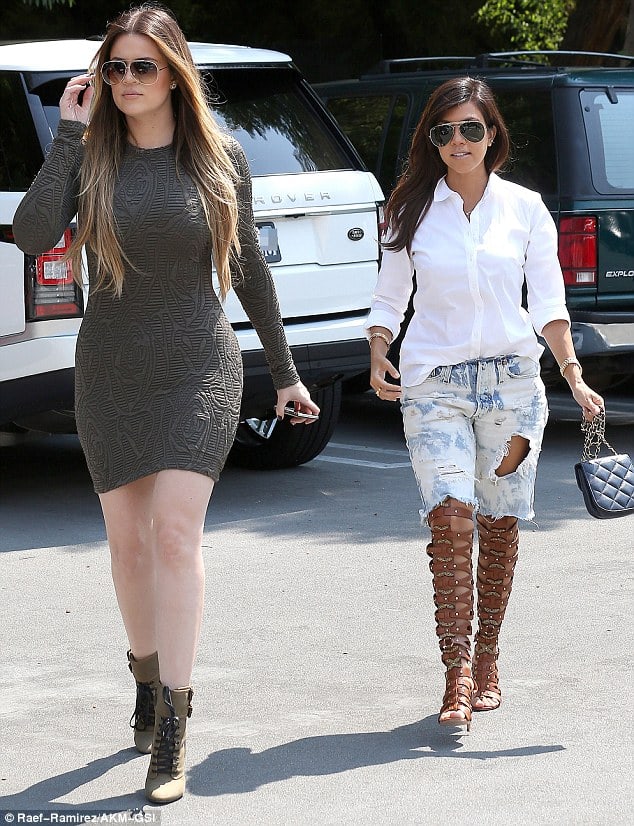 Kourtney Kardashian's choice of gladiator sandals with this outfit was cringe-worthy, as they looked mismatched and out of place. But the worst offense was her bleach-stained, torn, knee-length denim shorts that left nothing to the imagination. The shorts were beyond words and were not at all flattering, making it hard to understand what Kourtney was thinking when putting together this outfit. It is safe to say that this fashion experiment was an epic fail and one that should not be repeated.
Ciara stuns at Met Gala with a jersey ball gown
The Met Gala is known for pushing the boundaries of fashion and style, and the 2021 edition was no different. With a theme of "In America: A Lexicon of Fashion," attendees had the opportunity to showcase their unique interpretation of American style. While there were a variety of looks on display, one standout was Ciara's ball gown made from a football jersey.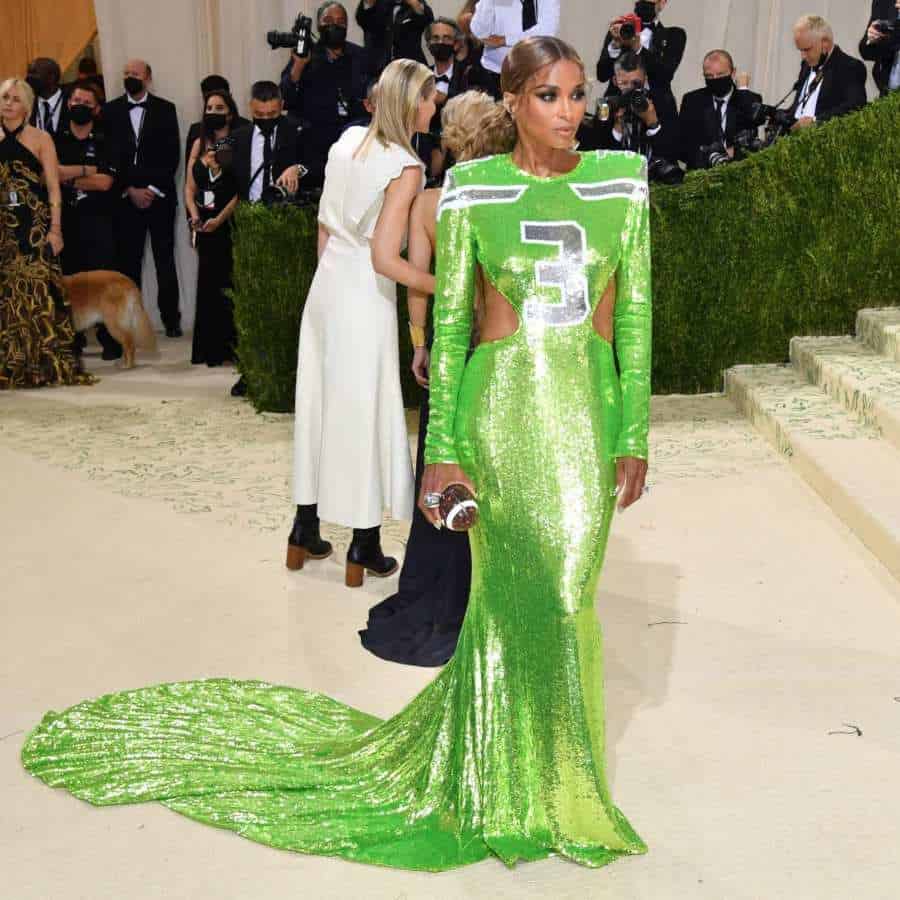 Ciara's outfit was a clever nod to American sports and pop culture, perfectly encapsulating the theme of the event. The dress was both elegant and playful, demonstrating the singer's ability to mix glamour and humor. It was a daring and creative fashion choice that undoubtedly caught the attention of many, and one that will go down in Met Gala history as an iconic look.
Kendall Jenner's oversized knit beanie draws criticism
Fashion is subjective, and not every style choice is going to be a hit. Unfortunately for Kendall Jenner, her choice of headwear at a particular event left many wondering what was going on with her fashion sense. The knit beanie hat she wore to the event is one that we can only describe as a fashion error.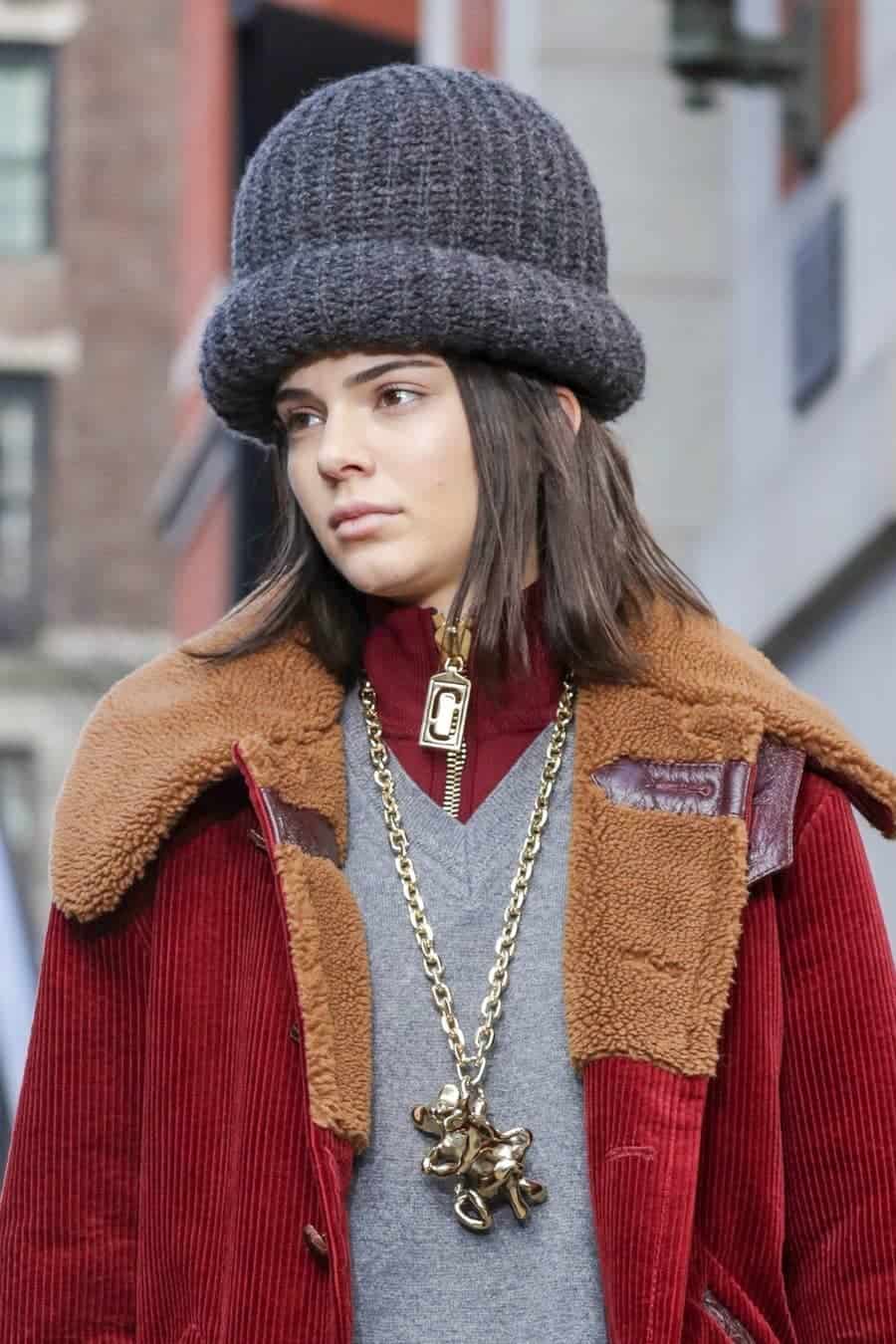 The hat was clearly too large for Kendall's head, and it did not seem to conform to her head's shape. The result was a mushroom-like appearance that overwhelmed her petite frame. To make matters worse, Kendall paired the oversized hat with an equally oversized jacket, causing her to appear even tinier than she already is. While we hope she was at least keeping warm, the overall look of the outfit left a lot to be desired. While it's essential to experiment with fashion and take risks, Kendall's outfit showed that sometimes. Even the most daring fashion choices can fall flat.
Kris Jenner's Met Gala outfit receives mixed reviews
When it comes to the Kardashian-Jenner family, they are no strangers to bold fashion choices. However, sometimes, these choices can miss the mark, as was the case with Kris Jenner's outfit at a particular event. While she started off with a strong foundation, wearing a super chic jumpsuit, she unfortunately went overboard with her fashion choices and ended up committing a fashion sin.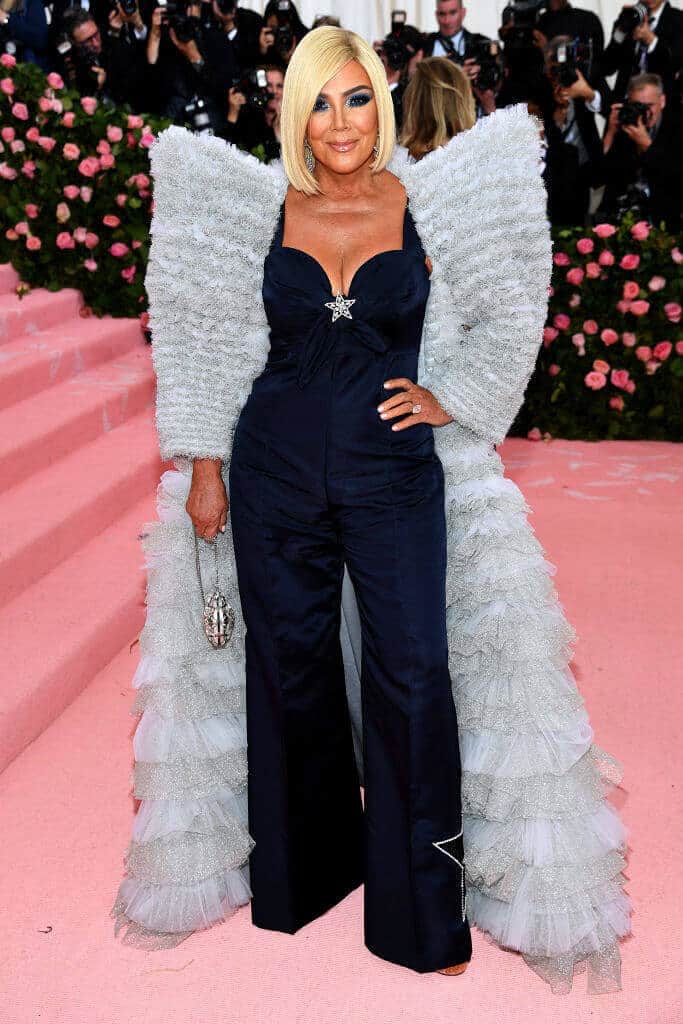 Kris decided to mix things up with a blond wig that did not flatter her natural coloring. While it may have been an attempt to change up her look, the end result was not one that many would consider a fashion win. To try and compensate for this, Kris went for a spray tan, which unfortunately went slightly off the rails and left her looking orange. While this was forgivable, it was the strange jacket that pushed the outfit overboard.
Lena Dunham's Met Gala outfit is confusing and unflattering
The Met Gala is known for being a platform where celebrities can push the boundaries of fashion and make bold statements. Lena Dunham was no exception in 2019 when she arrived wearing an outfit that left many scratching their heads. The theme for that year's gala was "camp," which was confusing for many of the guests. Nevertheless, Lena embraced the theme and went all out with her interpretation of it.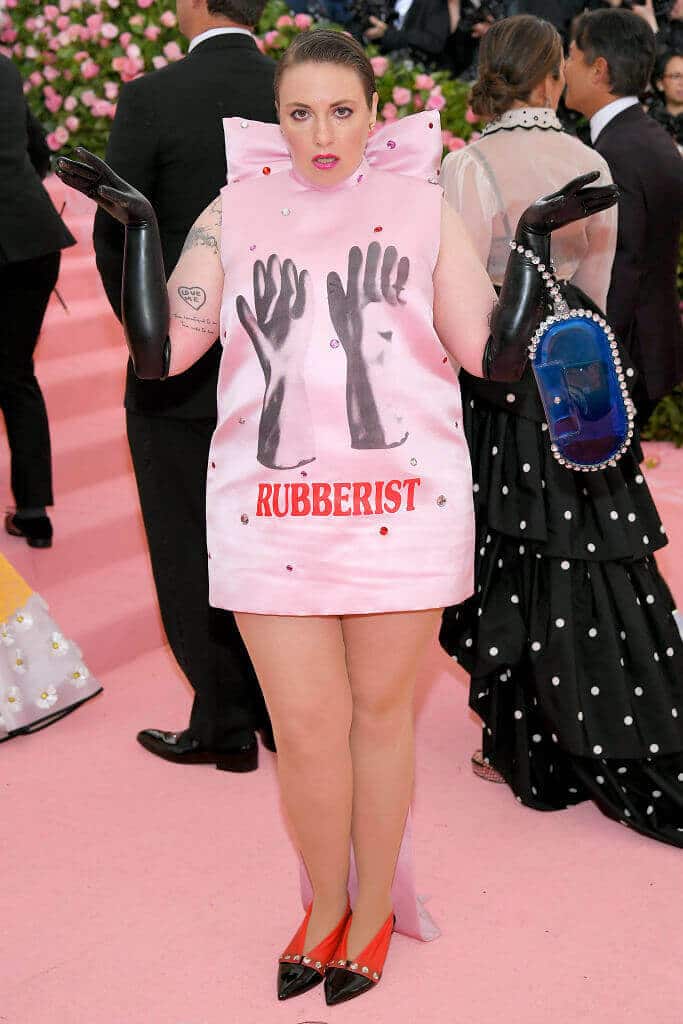 While her effort was commendable, her outfit missed the mark. Her dress was shapeless, resembling a pink potato sack, which was unflattering for her figure. Although it depicted rubber gloves that matched the ones she wore, the dress seemed like an odd choice for a high-profile fashion event. While it's essential to make a statement with fashion, it's equally crucial to ensure that the outfit complements one's figure and overall style. Unfortunately, this was not the case for Lena. The result was a look that was more confusing than anything else.
Robert Pattinson breaks formal dress code by wearing shorts
Robert Pattinson is known for his laid-back and cool sense of style. There are certain events where a more formal dress code is expected. The Met Gala is one of those events, where celebrities and fashion icons dress to impress on the red carpet. It's surprising, therefore, that Robert would choose to wear shorts to such an occasion, when long pants are the norm for formal wear. Although he can certainly pull off the look, it still feels inappropriate and out of place for the event.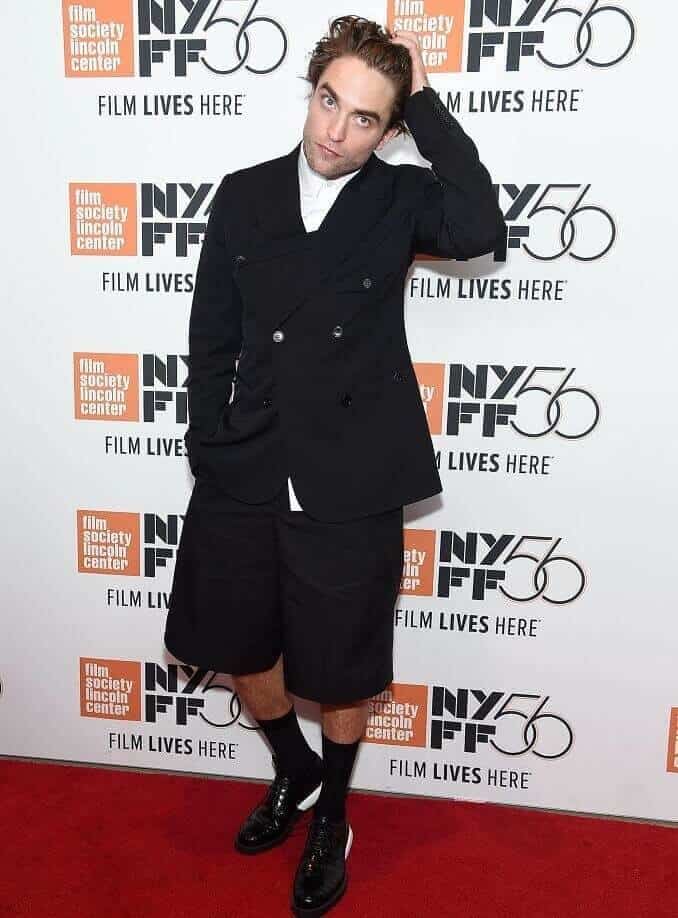 While some fashion rules are negotiable, the idea of wearing shorts to a formal event is generally frowned upon. Formal wear is intended to be sophisticated, elegant, and refined, which is why long pants are a requirement. Wearing shorts to a red carpet event sends the wrong message and can be seen as disrespectful to the dress code and the event as a whole. While it's true that Robert's shorts are black, and therefore more formal than other colors. They still don't fit the expected dress code for the Met Gala.
Zendaya's jumpsuit featuring horses in inappropriate position
Zendaya is known for her bold fashion choices. In contrast, her outfit for the 2018 Met Gala definitely raised a few eyebrows. While it's not necessarily a fashion offense, it's certainly an unusual look that left many people scratching their heads. The sheer sleeves with silver stars are undeniably cute and add an element of whimsy to the outfit. However, the outfit takes a strange turn with the addition of horses, placed in a rather inappropriate area. Even if it were another design element, the open front of her outfit would still be questionable. But the horses just make the outfit even stranger.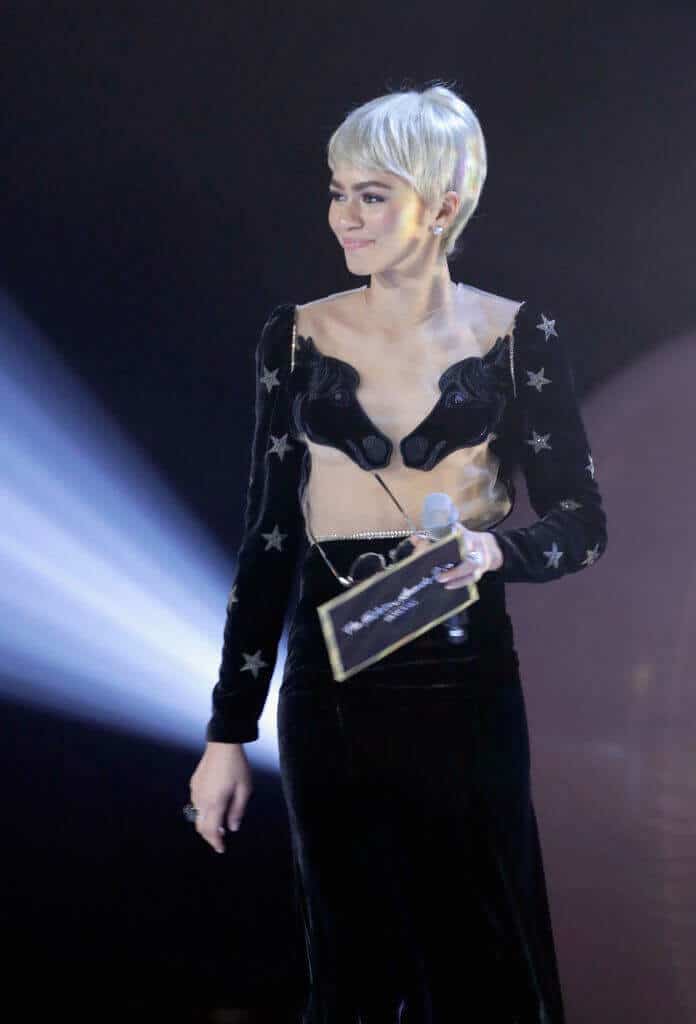 Perhaps Zendaya is a big fan of horses and wanted to incorporate her love of the animal into her outfit. However, it's hard to deny that it's a bit bizarre. Despite the unusual design choice, Zendaya still manages to pull off the look with her confident attitude and bold fashion sense. We can only hope that in future fashion events, Zendaya will continue to surprise us with her unique fashion choices, but maybe in a more tasteful way.
Miley Cyrus' ripped tights and fringed boots miss the mark
As a former Disney star, Miley Cyrus has had a challenging journey of transitioning into a mature, non-Disney celebrity. Moreover, she has made some missteps along the way. While she's tried hard to distance herself from her clean, good-girl image, her fashion choices haven't always been on point. However, compared to some of her other fashion faux pas, her outfit in question here is relatively mild.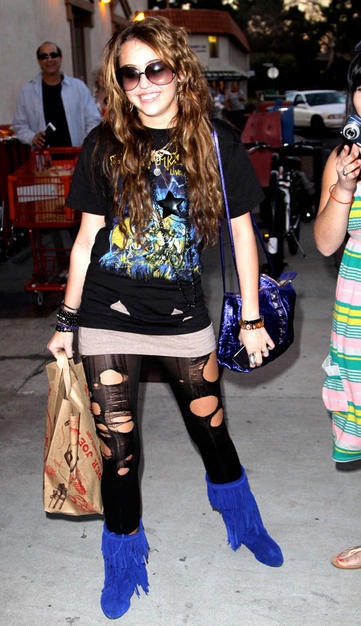 Despite this, the ripped-up tights she wore are far from being a fashion statement. In addition, we can't help but wonder why she doesn't just buy new ones. It seems like a lazy choice to recycle old tights that look like they've been through a lot. Additionally, the blue fringed ankle boots she wore didn't do her any favors. We appreciate her rock-n-roll style, but this particular outfit just misses the mark.
Britney Spears' shiny leggings and knock-off Ugg boots
This outfit may have worked if she was heading to the gym or running an errand. But it's far from appropriate for a public appearance. It's clear that she didn't put any thought into this ensemble, which is a major mistake for a celebrity. Paparazzi and fans are always lurking, and a poor outfit choice can easily make headlines.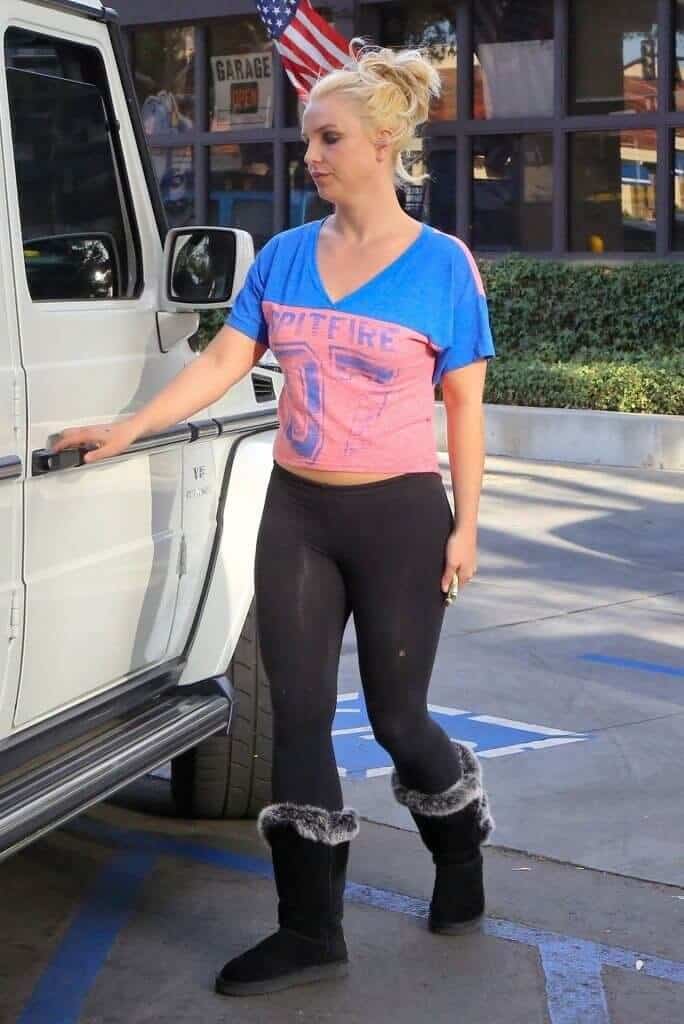 The shiny, low-rise leggings are particularly unflattering. The sheen adds extra weight to her legs, making them appear thicker than they actually are. Low-rise pants can also create an unflattering muffin top effect, which is a fashion faux pas for any body type. Her t-shirt is another issue. The baggy, cropped look is too casual and doesn't do her justice. It's an awkward in-between, and she would have looked much better with a fitted or a regular-length top. Finally, the knock-off Ugg boots are the cherry on top of this fashion disaster. Not only are they incredibly outdated, but they also don't work with the rest of the outfit. It's a sloppy look that would have been better suited for a cozy night in than a public appearance.
Iggy Azalea's Fashion Disaster: A Confusing Mix of Styles and Statement Pieces
Iggy Azalea's outfit at the event was an unfortunate blend of several styles. She committed a cardinal sin in fashion by trying to make every piece in her outfit a statement piece. It results in an outfit that was difficult to look at. It is generally accepted that when creating an outfit, one should choose a statement piece and build the rest of the outfit around it. However, each element in Iggy's outfit was competing for attention, and none of them emerged victorious.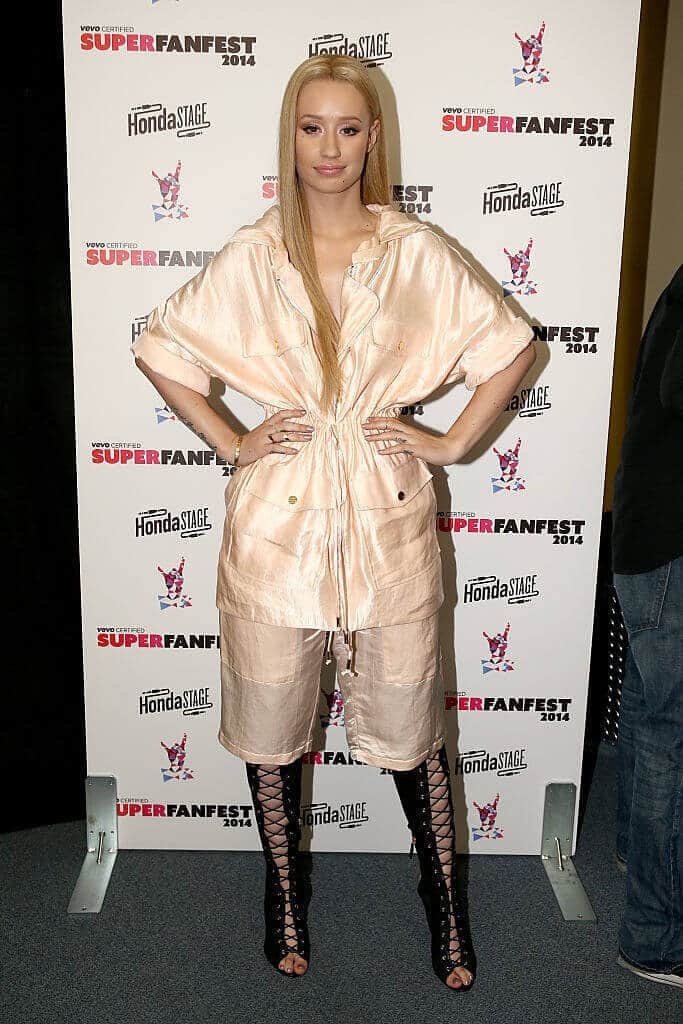 The knee-high lace-up open-toed stilettos that Iggy wore are stunning shoes that can easily grab attention. But unfortunately, they were too overwhelming. The shoes alone had too many things going on, from the laces to the open toe, to the high heels. To make matters worse, she paired them with light-colored satin culottes. It were not even in the same fashion realm as her gladiator-style shoes. Finally, she topped the outfit with a jacket that resembled something one would wear when preparing to parachute. The combination of all these elements resulted in an outfit that was too chaotic. Additionally, it was difficult to appreciate any of the individual pieces.
Julianne Moore has a wardrobe malfunction with her strappy sandals
It's unfortunate that such a talented actress had to go through such an uncomfortable moment in front of so many people. Despite the awkwardness, Julianne Moore handled the situation with grace and poise. It's a testament to her professionalism that she was able to stay in character and continue with the event as though nothing had happened.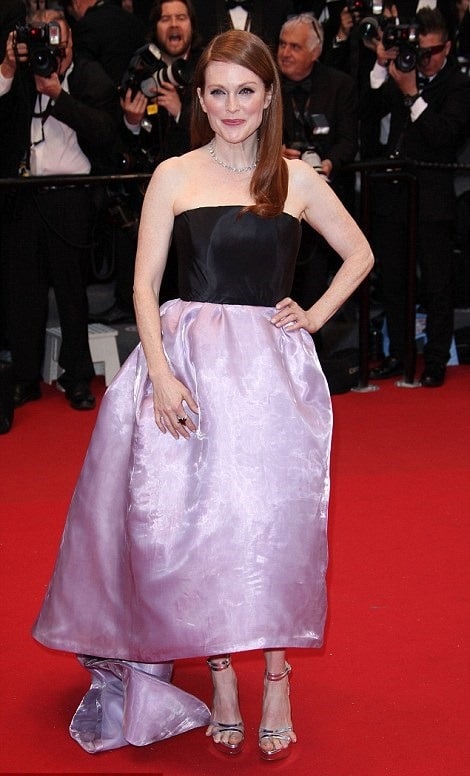 The lesson here is that fashion can be a fickle beast, and even the most seasoned fashionistas can make mistakes. But it's important to remember that fashion is about self-expression and personal style. What's fashionable to one person might not be to another, and that's okay.
Kim Kardashian's tunic and shiny leather leggings are too busy
While the shirt is already a statement piece on its own, the addition of the leggings makes the entire ensemble look overdone. The shine of the leggings clashes with the satin material of the top. Additionally, the black-on-black combo is just too much. We understand that Kim Kardashian loves to push the boundaries with her fashion choices. In this case, she went too far.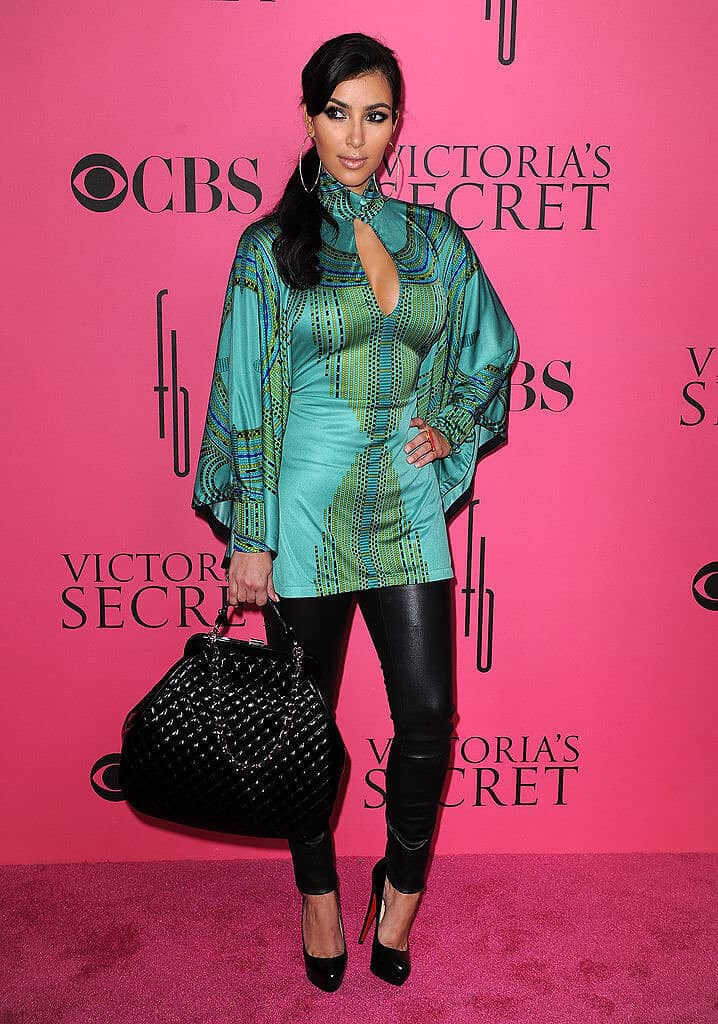 To make matters worse, Kim's choice of shoes is also questionable. The strappy high heels may be in style, but they don't pair well with the rest of her outfit. They also seem to be too tight, creating unflattering bulges on her feet. It's not just the individual pieces that are problematic; it's how they all come together. While we appreciate the attempt to be edgy and daring, it's important to remember that less is often more when it comes to fashion.
Jennifer Connelly's outfit is too much, needs "less is more"
On top of her odd choice of pants and skirt, Jennifer added an oversized, chunky knit sweater, which throws the proportions of the outfit even more off balance. The thick knit and bulky sleeves make it seem like she's wearing a sweater meant for a much larger person. And we can't forget about those combat boots.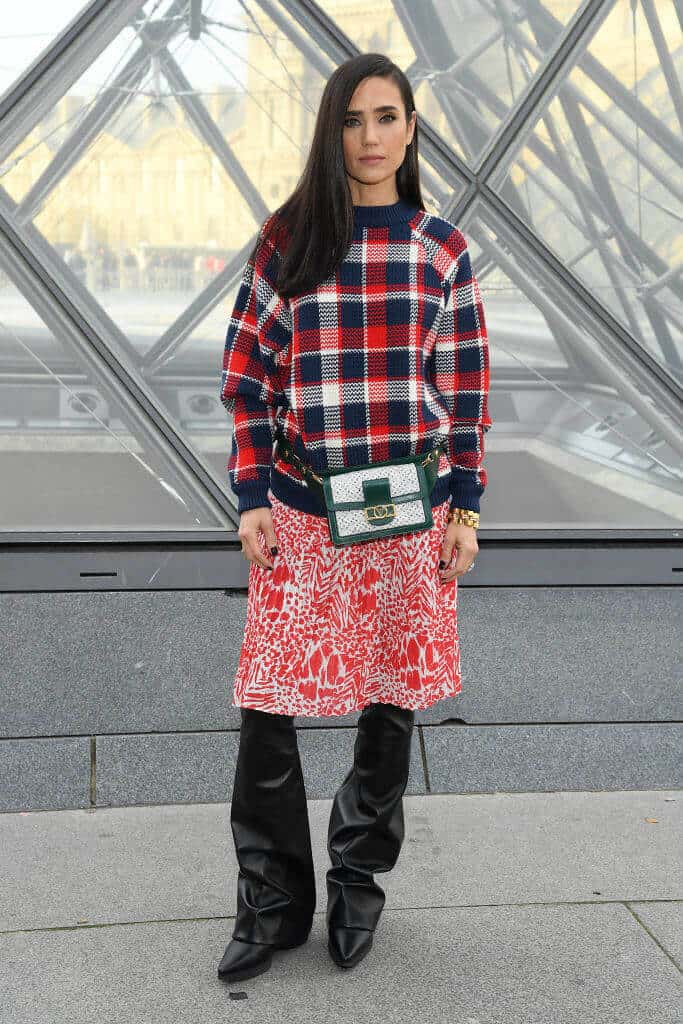 They're not the worst thing in the outfit, but they don't quite fit with the rest of the look. The outfit as a whole is just too much, and it's hard to know where to focus. Jennifer Connelly is a beautiful woman, but this outfit does nothing to accentuate her natural beauty. Instead, it's distracting and overwhelming.
Isabela Moner's pants/shorts hybrid is a bad fashion choice
Isabela Moner's outfit is quite perplexing. As it seems to be a mix of shorts and pants that falls short on both accounts. The straps holding the bottom part of her legs in place don't make sense and only add to the confusion. It's not uncommon to have difficulty deciding what to wear. However, this outfit is a failed attempt at finding a middle ground.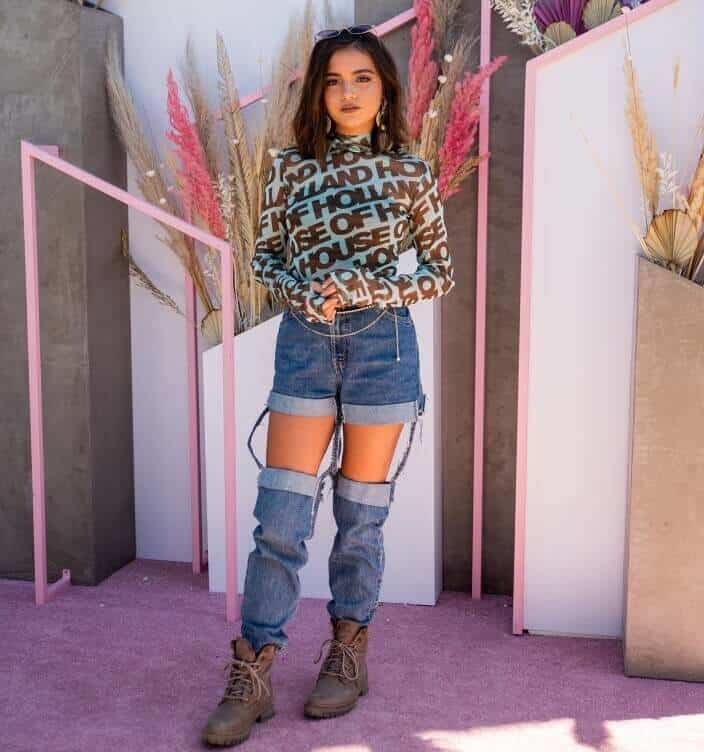 The outfit itself isn't terrible, but the design is flawed. The length of the pants is awkward. The shorts would be too short if it weren't for the extra fabric hanging down. The straps, intended to hold the pants in place, look like an afterthought and detract from the overall look. It's a shame, as Isabela is a beautiful girl who could rock almost anything with ease. However, this outfit just doesn't work. Hopefully, next time she'll opt for something a little less confusing.
Britney Spears and Justin Timberlake's denim-on-denim outfit is a fashion faux pas
Britney Spears and Justin Timberlake's denim-on-denim outfits were a bold statement, to say the least. Additionally, Britney wore a denim ballgown, while Justin wore a matching denim jacket and jeans. They even accessorized with denim hats! It was a bold move, but it definitely didn't pay off. The outfits have since become infamous, and not in a good way.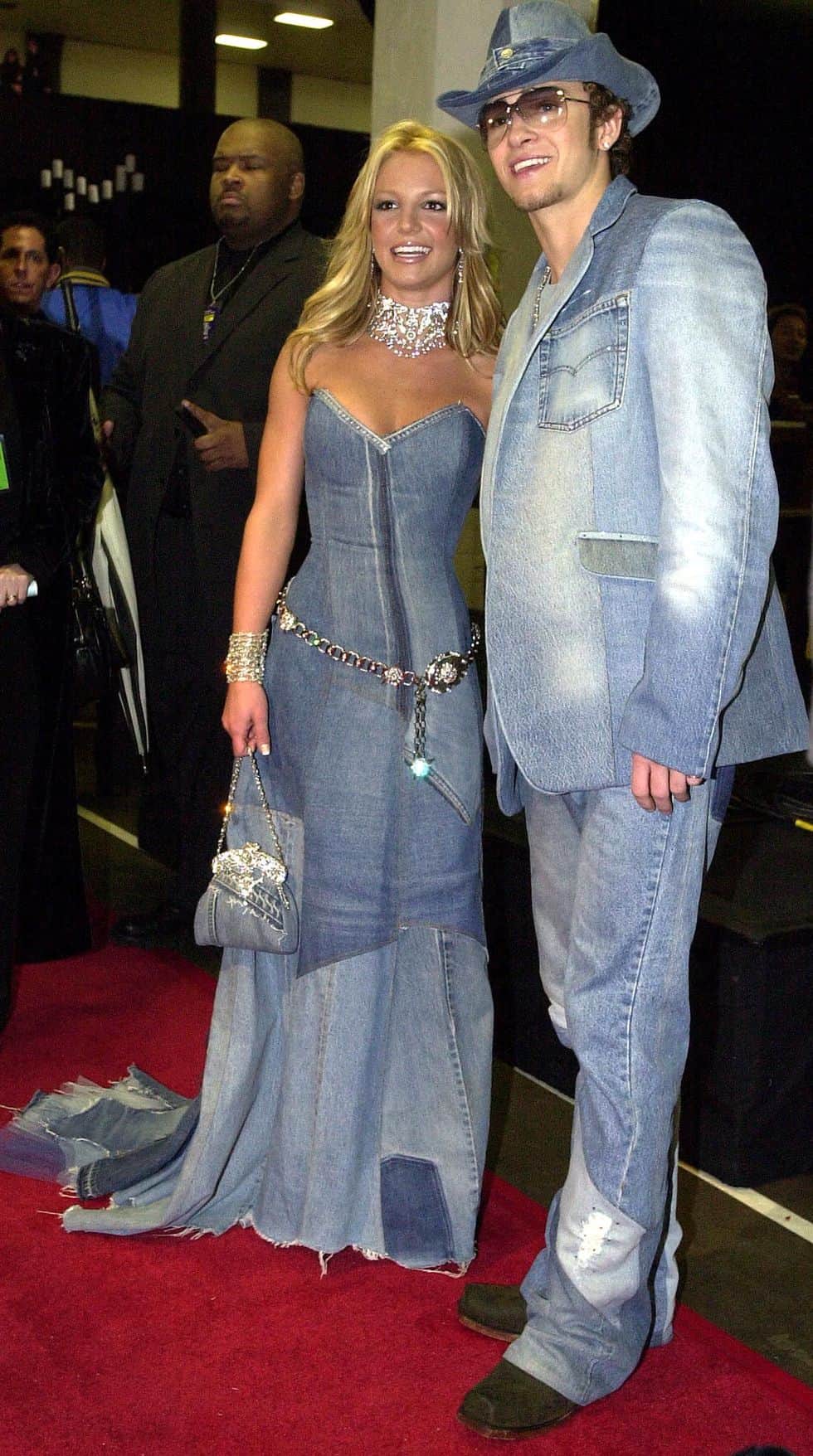 At the time, their outfits were seen as fashionable and even daring. But fashion is constantly evolving, and what was once in style can quickly become outdated and even laughable. Nowadays, wearing head-to-toe denim would be considered a fashion faux pas. In addition, the idea of wearing matching outfits with your significant other is often seen as cheesy.
Jared Leto carries his own head as an accessory at the Met Gala
His custom-made ensemble also featured a red, long-sleeve gown with crystal embellishments, along with a matching crimson cape. But, it was the prosthetic head that was the most attention-grabbing piece of his outfit. The head was an exact replica of Leto's own, complete with facial hair, wrinkles, and piercing blue eyes. The head was even carried in a waxed canvas tote bag that matched Leto's outfit.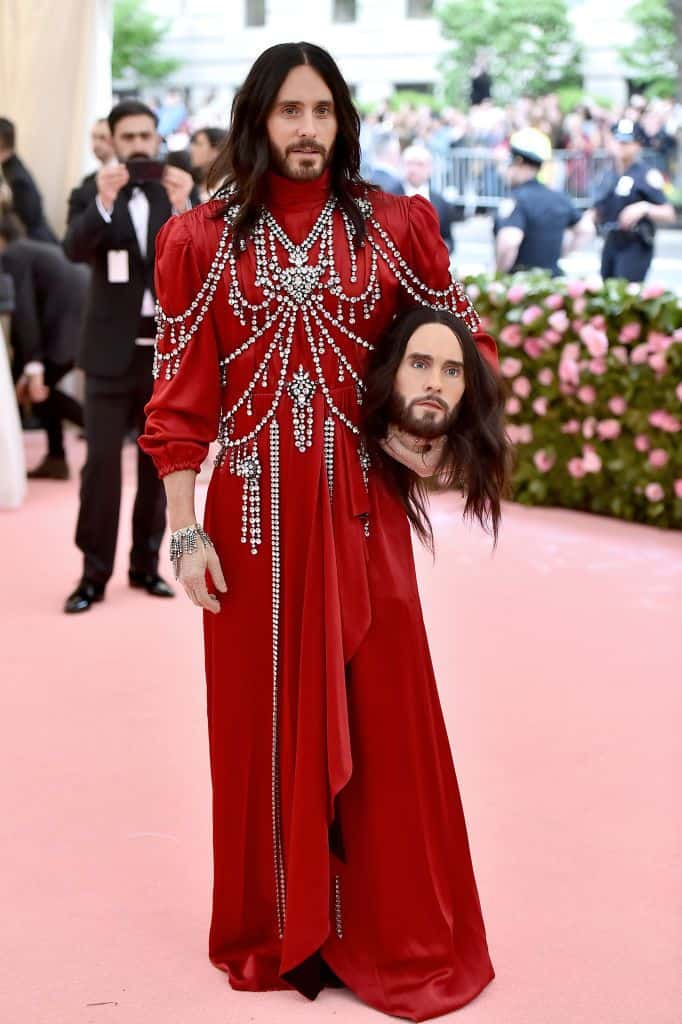 Although this look was definitely not for everyone, we have to give Leto credit for fully committing to the theme of the night. The event has always been known for its avant-garde and eccentric fashion, and Leto's outfit was a perfect example of that. While we may not be seeing anyone else carrying around their own head anytime soon, we can appreciate the creativity and boldness of Jared Leto's fashion choice.
Rita Ora Rocks the Bathrobe Look at Award Show
Have you ever experienced that moment after taking a shower when you're reluctant to change into a tight dress or any outfit that doesn't feel comfortable? Perhaps you've struggled with choosing an outfit because none of the options seem to fit right or suit your preferences. This is a common situation that many people can relate to.
In most cases, the mature and socially acceptable thing to do is to get dressed properly and not leave the house wearing a bathrobe. However, for some people like Rita Ora, the rules may not apply. The famous singer recently turned heads when she showed up to an award show wearing nothing but a bathrobe, a towel on her head, white heels, and diamond jewelry. As the host of the show, Rita Ora made a statement with her unconventional fashion choice, proving that sometimes, breaking the rules can lead to a successful fashion moment.
Rita Ora's Denim Disaster: Too Much Denim?
In the world of fashion, some trends can be quite polarizing, and it seems like singer Rita Ora has once again found herself at the center of a fashion controversy. Critics have panned her latest denim ensemble, calling it a disaster of a look. Despite this, there's no denying that Rita Ora can rock a layered denim outfit like no one else. However, the question remains, just because you can pull off a look, does it mean that you should?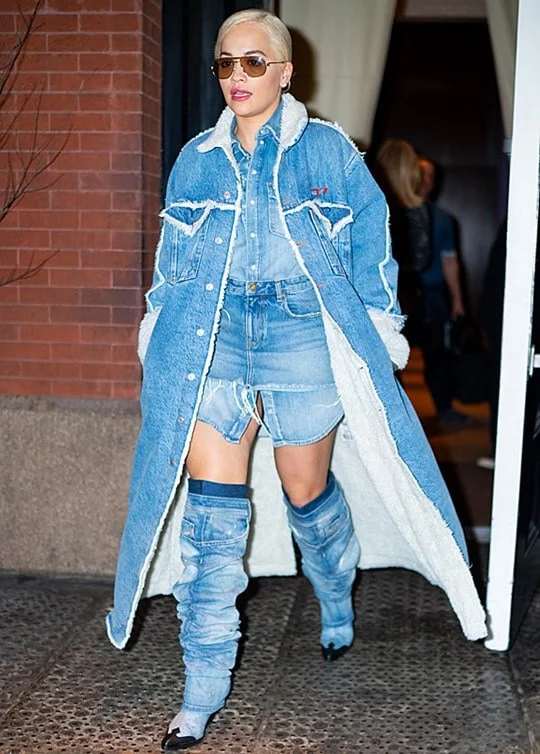 The denim shirt, skirt, and jacket all coordinate well together, but the denim boots are where things start to go awry. To many, it seems like the denim boots are a step too far and have made the entire outfit feel like an overkill. Some wonder who could have advised Rita Ora to wear this look, but it's worth noting that celebrities can sometimes make questionable fashion choices in the name of making a statement. Regardless, it's clear that not everyone is a fan of Rita Ora's latest denim ensemble, and perhaps it's a sign that sometimes less is more when it comes to fashion.
Kim Kardashian's Eccentric Fashion Choices
It's no secret that Kim Kardashian is a master of attention-grabbing. As a celebrity, she has to constantly find ways to keep the public's attention on her through fashion. It's no wonder that sometimes she chooses to dress in an eccentric, whimsical style to make headlines. It's almost as if her fashion choices are a statement designed to create a buzz and spark conversation.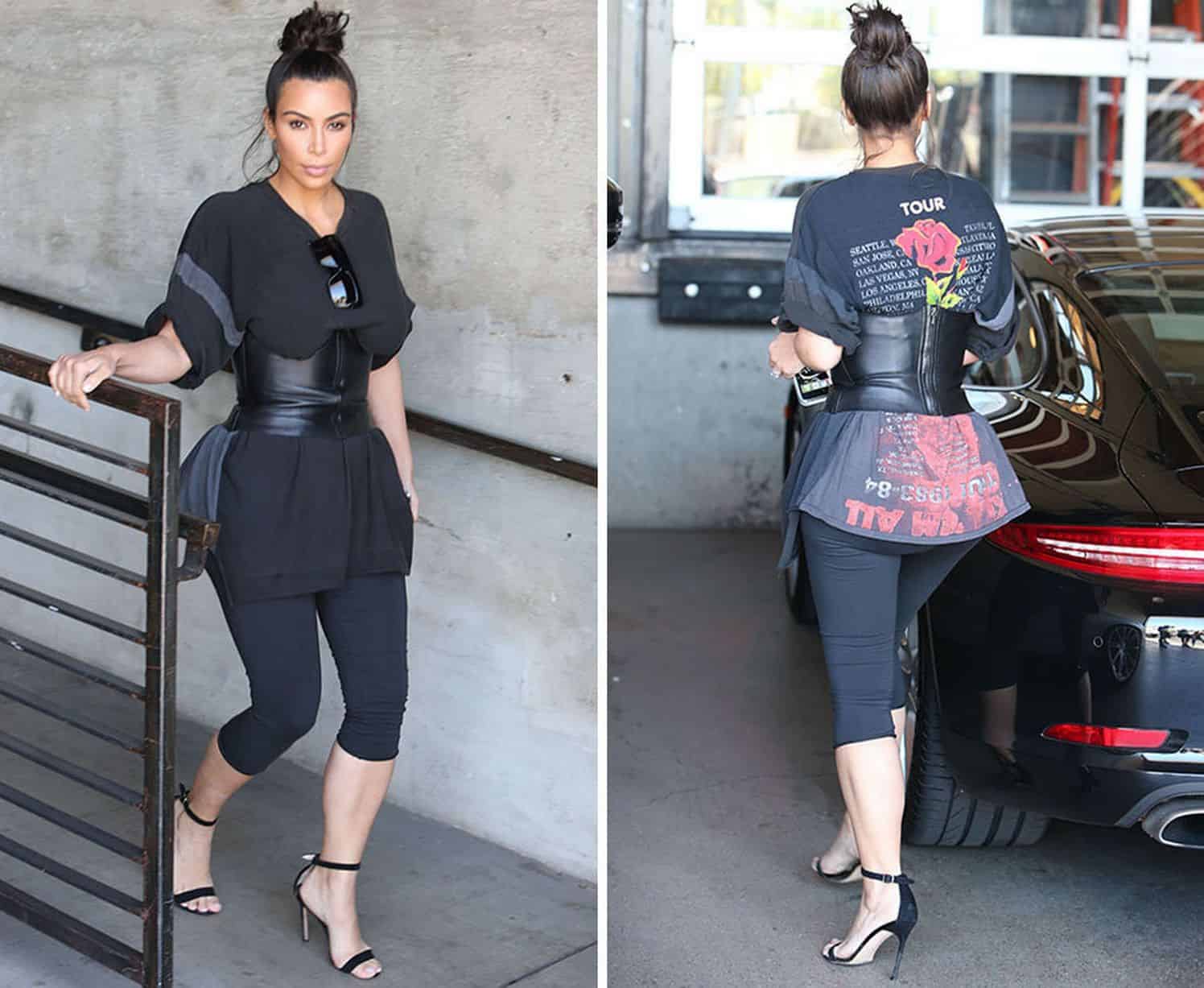 However, some of her fashion choices have left people baffled, and her latest outfit is no exception. Who in their right mind would think of wearing a leather corset over an oversized t-shirt paired with tights and heels? The whole ensemble is quite unusual and raises the question of what Kim Kardashian was trying to achieve with this look. Was it meant to be a bold fashion statement, or was it a case of grabbing the first items she could find in her vast walk-in closet? After all, when you have a closet the size of a house, finding the right clothes to wear in the morning could take hours. Whatever the reason behind this outfit, it's clear that it's not to everyone's taste, and it has sparked a lot of conversation and debate among fashion critics and fans alike.
Bella Hadid's Fashion Misstep: Skin-Tight Crop Top and Bermuda Shorts
Bella Hadid is often regarded as a style icon and is widely recognized as one of the most fashionable celebrities in the industry. Her style choices are usually impeccable, and she always looks stunning. Her outfits are usually so effortlessly chic that they have become an inspiration for many people around the world. However, her recent outfit has caused quite a stir among fashion critics, and many are questioning her fashion sense.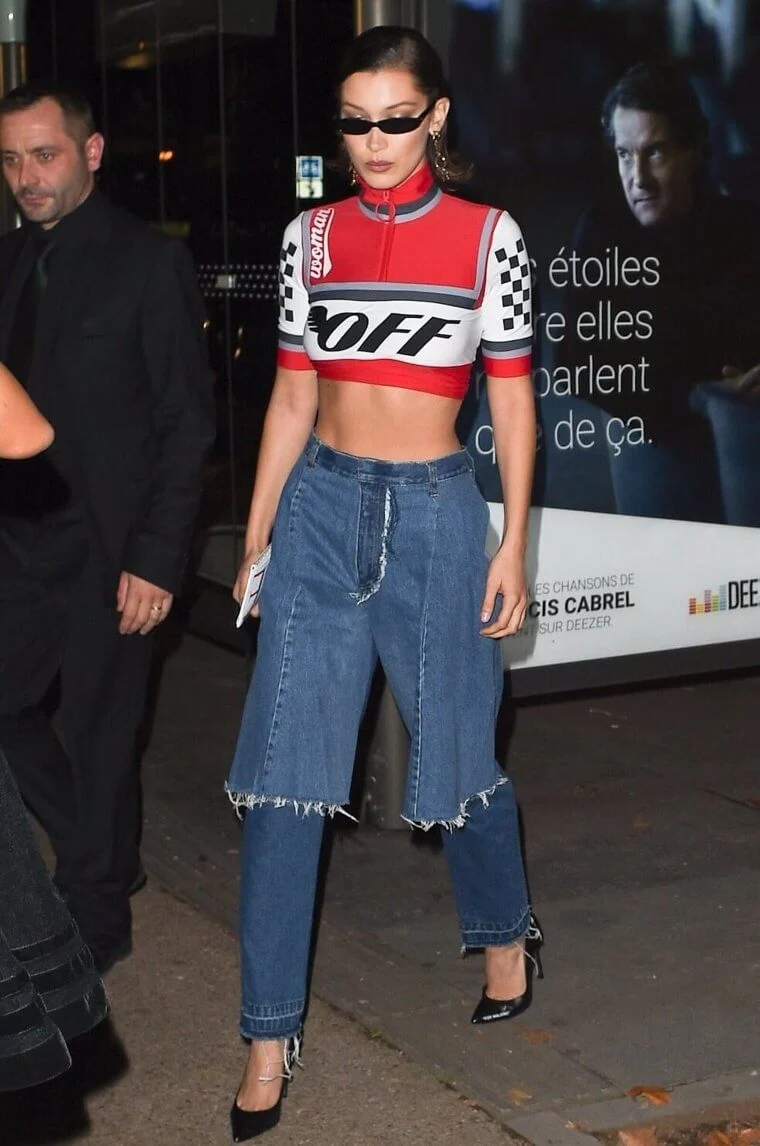 The skin-tight turtle neck crop top that she wore seems to mix different trends that don't blend well together. But the worst part of her outfit is the confusion around her pants. It's difficult to tell what exactly is happening on her legs, but it appears as if she is wearing denim cut-off Bermuda shorts over a pair of full-length jeans. While fashion often requires taking risks, this particular risk was best untaken. It's clear that this outfit is a rare misstep for Bella Hadid, and it has caused many to re-evaluate her fashion sense. Despite this, it's important to remember that even the most fashionable people can have an off day, and we should continue to appreciate and draw inspiration from their impeccable style choices.
Kim Kardashian's Velour Look: Hit or Miss?
Kim Kardashian is one of the most influential celebrities in the world of fashion. However, even for a style icon like her, it's not always easy to hit the mark with every outfit. As the wife of a rapper turned fashion designer, Kim exposes as a diverse range of fashion influences and styles, and while some have been successful, others have not been as well received.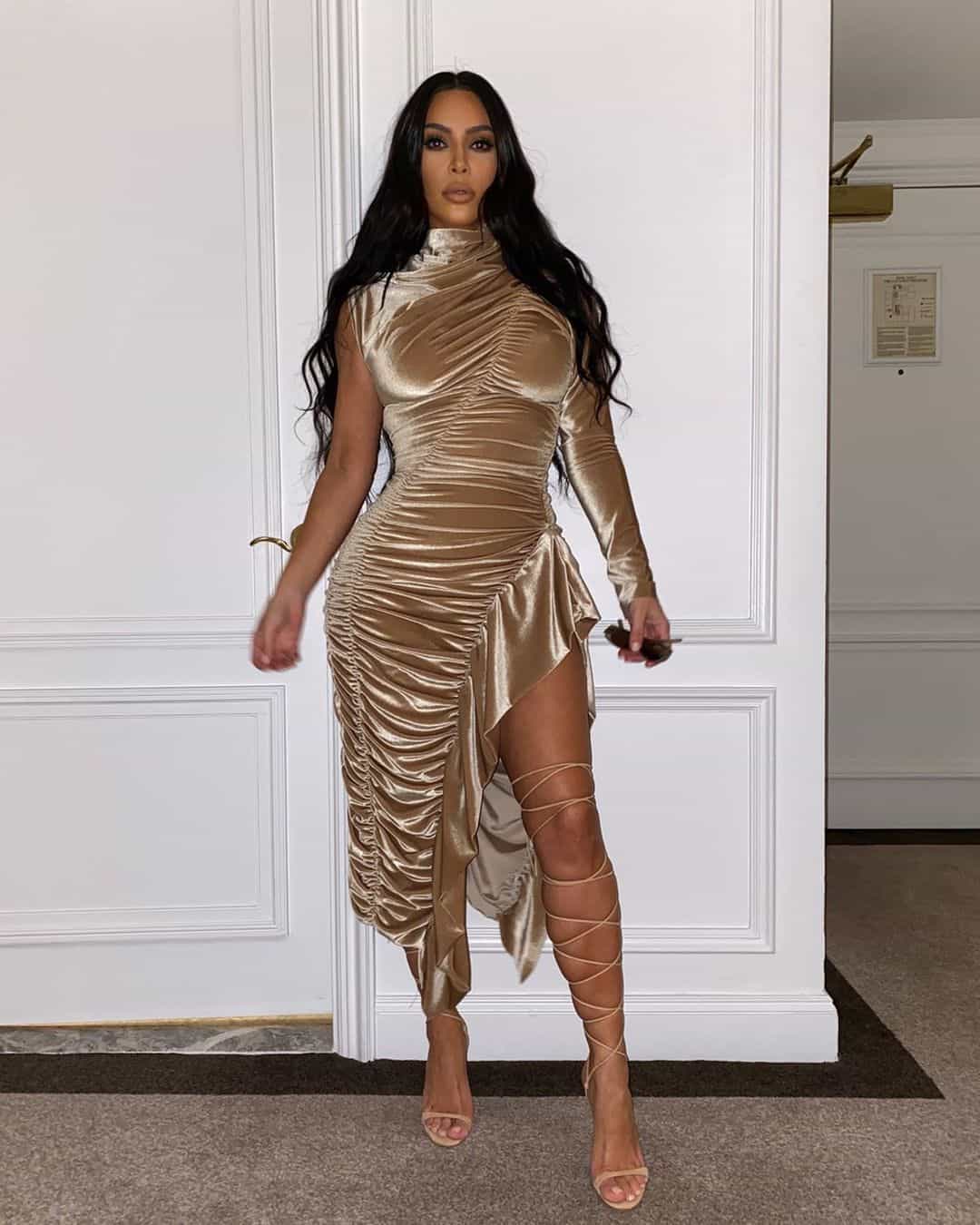 Recently, Kim draws the attention by wearing a velour look that has caused mixed reactions among fashion critics and fans. While there's no denying that she looks incredible, there's something about the outfit that just doesn't seem to work. Perhaps it's the color or the style, or maybe it's the shoe choice that's throwing people off. Regardless, it's clear that this particular look is a miss for Kim, and it has left some questioning her fashion sense. Despite this, it's worth noting that Kim has a knack for creating trends and pushing boundaries in the fashion world, and she has inspired countless people with her daring style choices.