Hollywood's top performers are constantly under the watchful eyes of the media and the public, creating an illusion of complete transparency in their personal lives. However, contrary to what many of us believe, actors are experts in creating personas and convincing the audience that they are the characters they portray. While they may seem larger-than-life on the silver screen, these celebrities have private lives that are often shrouded in secrecy.
Despite years of following their every move on social media and tabloids, it can come as a surprise to many fans that some of their favorite actors are also parents.
Some of these actors have managed to keep their parenthood hidden from the public eye for years, while others have simply never shared this aspect of their personal life. From seasoned veterans to up-and-coming stars, here are some of the celebrity parents you might not have known about.
The King of Pop
"Billie Jean," one of Michael Jackson's most iconic songs, has undoubtedly secured its place as one of the greatest hits of all time. However, many have speculated that there may be some truth to the lyrics.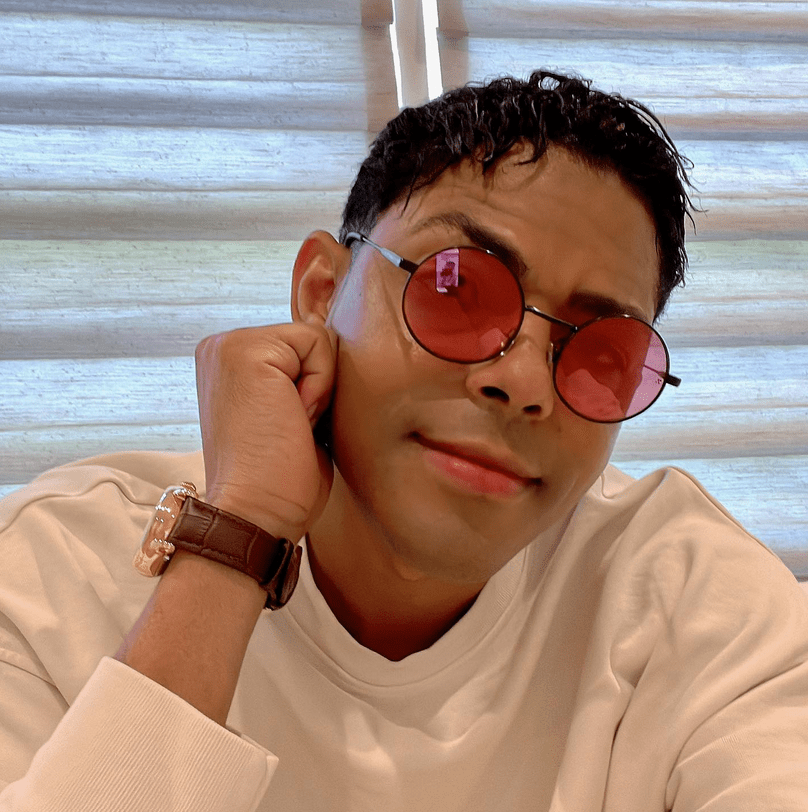 Singer Miki "Billy" Howard, who had a close relationship with MJ during the 1980s, gave birth to a son named Brandon Howard a year prior to the song's release. Even more intriguingly, reports have surfaced that Brandon underwent a DNA test that revealed a 99% match to Jackson's genetic material. These claims have stirred up considerable controversy and have raised questions about the paternity of Brandon Howard, leaving many to wonder if "Billie Jean" was more than just a catchy tune but rather a reflection of Jackson's personal life.
Charlie Heaton
Charlie Heaton has quickly made a name for himself in the entertainment industry thanks to his role in the highly successful Netflix series Stranger Things. He plays the character of Jonathan Byers, an awkward and introverted teenager, but in reality, Heaton's personal life is quite different from that of his on-screen persona. Prior to his breakthrough role in Stranger Things, Heaton became a father at the young age of 20. He had been in a relationship with Akiko Matsura in 2014, and the couple welcomed a baby boy into the world.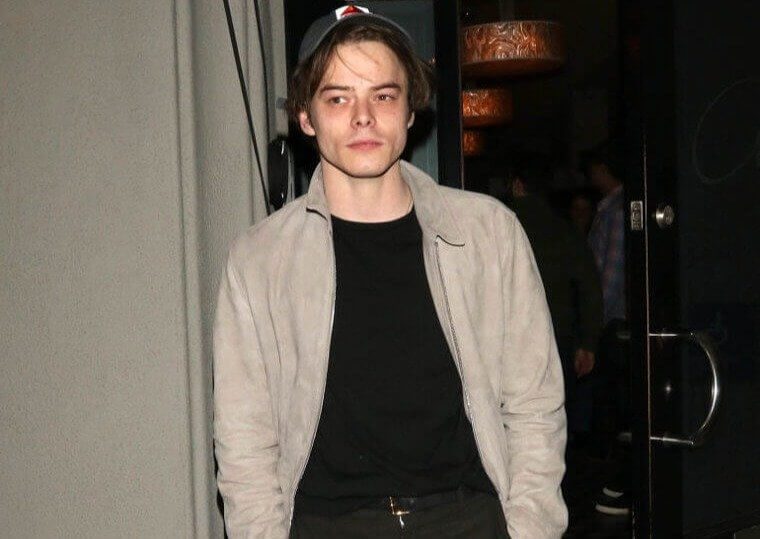 However, due to Heaton's busy acting schedule, his son spent most of his time with his mother. Despite the demands of his career, Heaton has always remained a devoted father and has made efforts to spend time with his son whenever possible. His journey as a young father and an up-and-coming actor serves as a testament to the difficulties and the benefits of maintaining a healthy balance between job and family life.
Eric Clapton
Eric Clapton is widely considered to be one of the greatest artists of his generation, a Rock 'N Roll pioneer whose music has inspired millions of fans across the globe. He has been honored with a great number of prizes for his many achievements in the music industry, including the sale of millions of records. However, even at the height of his fame and success, he struggled with relationship issues that had significant consequences for his personal life.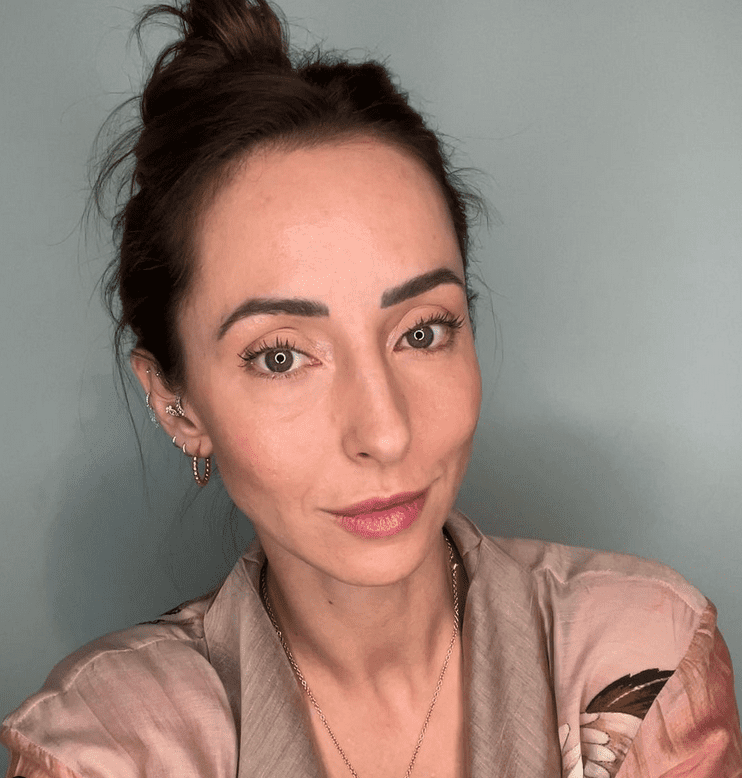 During his marriage to Pattie Boyd, Clapton was rumored to have cheated on his wife on multiple occasions. As a result of his infidelity, he fathered two children, one with Yvonne Kelly, who gave birth to a girl named Ruth. The other child was the result of a relationship with Italian model Lory Del Santo. The situation was particularly challenging for Pattie Boyd, who had been Clapton's muse and inspiration for some of his most famous songs, including "Layla" and "Wonderful Tonight." The revelations of Clapton's infidelity and paternity of these two children were undoubtedly difficult for Boyd and had a significant impact on their marriage. Despite the challenges, Clapton has always been open and honest about his personal struggles and has used his music as a form of catharsis to express his emotions and experiences.
Bow Wow 
In the early 2010s, rapper Bow Wow went to great lengths to deny that he had fathered a child with model Joie Chavis. When some time passed, it wasn't until a few years later that he eventually acknowledged having a daughter with Ms. Chavis, who was born in 2011; however, this didn't happen until after she had already given birth. Bow Wow has since opened up about the reasons for his initial denial, citing concerns about the perception of the media and fans.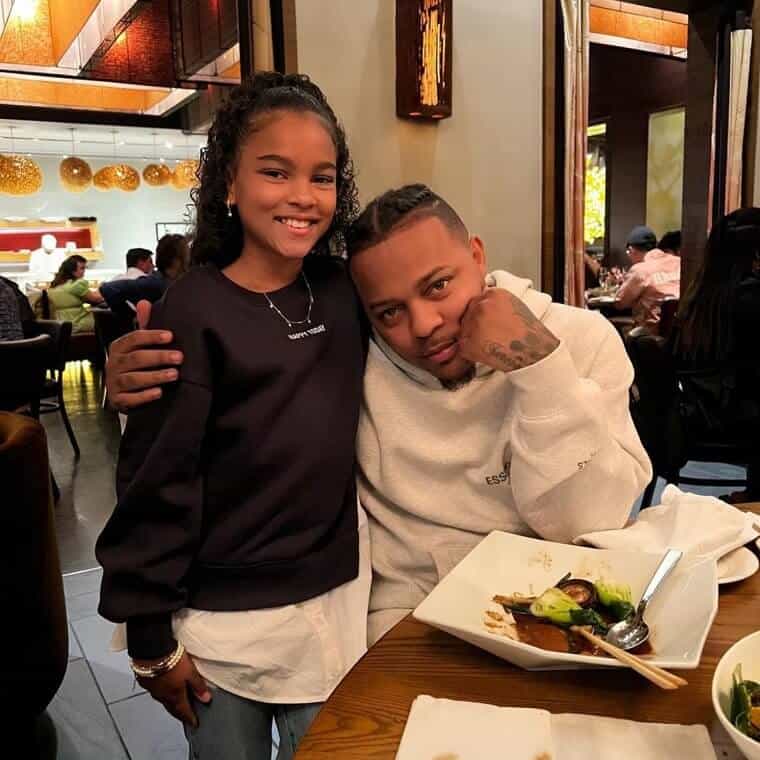 The rapper admitted that he was initially scared to acknowledge his daughter's parentage and feared the potential backlash from the public. However, in recent years, he has had a change of heart and has become more open about his relationship with his daughter. In fact, his daughter is now a frequent feature on his Instagram page, and he proudly shares photos and videos of her with his fans. The experiences that Bow Wow has had as a parent can serve as a lesson to other people about the significance of recognizing and accepting one's parenting obligations, especially in the face of challenges and the scrutiny of the public.
Tristan Thompson
Tristan Thompson is a basketball player who has made headlines for reasons beyond the court. In recent years, his personal life has been the subject of much speculation and scrutiny. Despite his achievements on the court, his personal relationships have often overshadowed his professional accomplishments.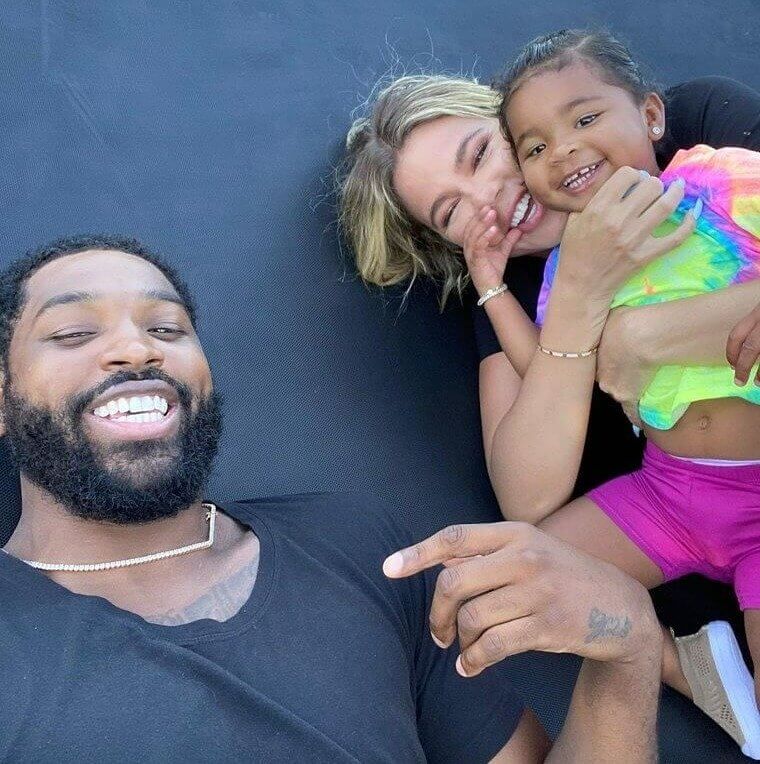 In December 2021, Thompson fathered a baby boy with a fitness model named Maralee Nichols from Texas. While he confirmed the news of the paternity on his Instagram story, reports have surfaced that Thompson has made little effort to meet his son. The news has only added to the drama surrounding Thompson's personal life and has fueled rumors about the status of his current relationship. Despite the controversy, Thompson has remained focused on his basketball career and continues to strive for success on the court. His story serves as an excellent illustration of how challenging it can be to strike a healthy balance between one's personal and professional responsibilities, particularly when one is in the public eye.
50 Cent
50 Cent is a household name in the entertainment industry, known for his success as a rapper and TV executive. However, his personal life has been marked by several struggles, especially when it comes to parenting. 50 Cent has two children, each with a different mother, but he is estranged from his first child, a son named Marquise Jackson.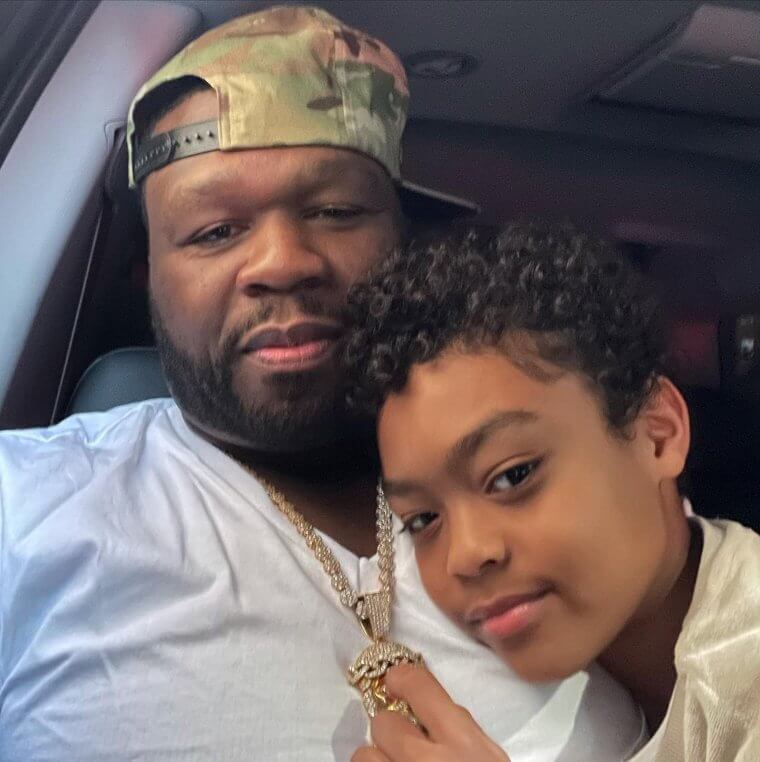 This is in stark contrast to his relationship with his younger son, Sire Jackson, who is frequently featured on 50's social media pages. Despite his public persona, 50 Cent's personal life serves as a reminder that fame and success do not necessarily equate to happiness and fulfillment.
Liam Gallagher
Liam Gallagher is another name that dominated the headlines during his time as the lead singer of the popular British rock band, Oasis. In addition to his successful career in music, he was also married to a celebrity, Nicole Appleton. However, Gallagher's personal life was often fraught with controversy and scandal, particularly when it came to his relationships.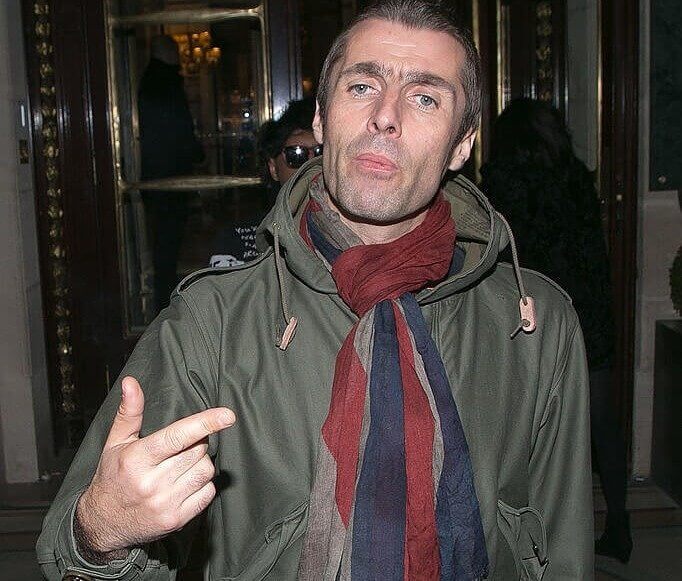 He has a history of infidelity and fathering children out of wedlock, having cheated on both Nicole Appleton and his previous wife, Patsy Kensit. These personal struggles ultimately overshadowed his success in the music industry and served as a reminder that fame and fortune do not always bring happiness.
Busta Rhymes
Busta Rhymes is a renowned rapper who gained fame in the 1990s. He is also the father of a young woman named Mariah, although he emphatically denies any relationship with her. This stems from his past relationship with Mariah's mother, Jill Miskelly.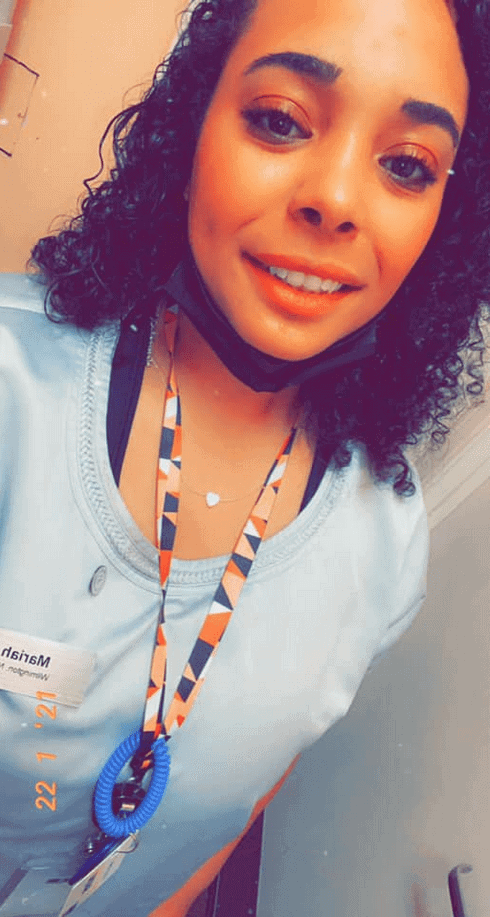 The two had a brief fling that resulted in a pregnancy, and while Jill Miskelly has taken Busta to court for a paternity test, which revealed a 99.9% chance that he is the father, the rapper refuses to acknowledge Mariah Miskelly as his daughter. The situation has created significant tension and controversy, serving as a reminder that personal relationships can be fraught with challenges, even for those in the public eye.
Minnie Driver
Minnie Driver is a well-respected actress who has appeared in a number of well-known films, including Good Will Hunting and Circle of Friends. Although she has always been in the public glare to some degree, it was her private life that attracted a huge amount of interest when she announced that she was expecting her first child. However, the identity of the child's father was unknown for a considerable amount of time, which led to a great deal of conjecture and intrigue on the part of her admirers as well as the media.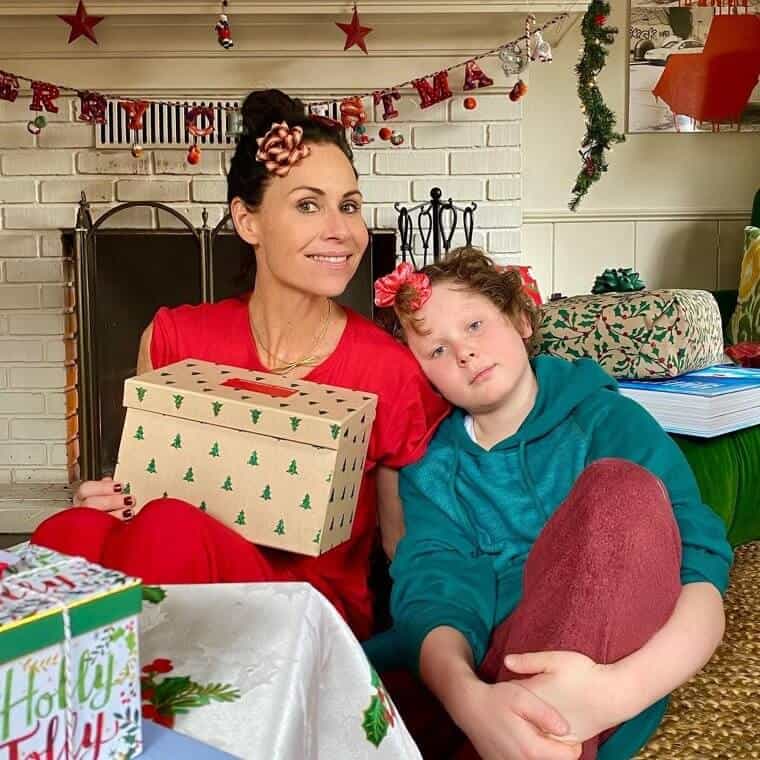 The Driver later admitted that the father was someone she had met on a movie set, but she declined to provide any further details. She stated that the identity of the father was not important because the man did not want it publicized. This revelation only served to fuel the public's interest in the situation, leaving many wondering about the father's identity and whether he was interested in fatherhood at all. Despite the intense media scrutiny, Driver has remained committed to raising her child on her own and has stated that being a mother has been one of the greatest joys of her life.
P Diddy
P Diddy, also known as Puff Daddy, Diddy, or by his real name, Sean John Combs, is one of Hip-hop's most influential and wealthy figures. In 2006, Combs and then-partner Kim Porter welcomed twin girls into the world. However, their joy was short-lived when Kim discovered that another woman had given birth to a child for the rapper. This revelation created a significant amount of controversy and tension between the couple, as well as in the public eye.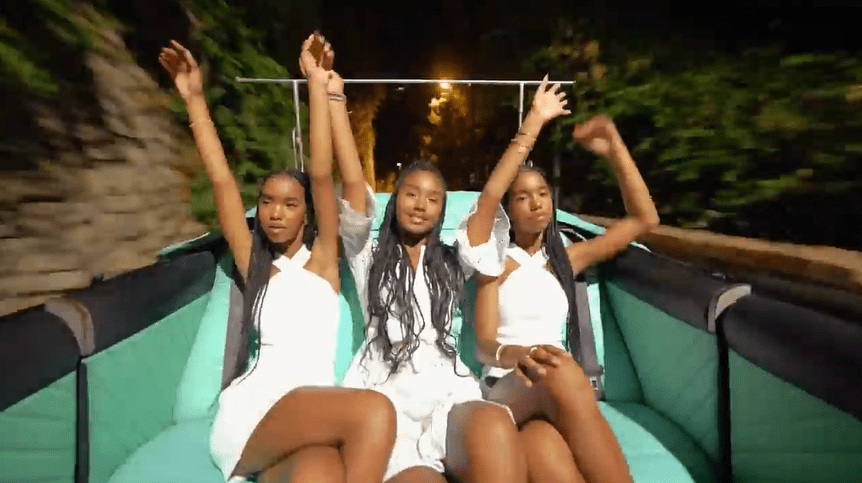 Despite the initial turmoil, Combs has gone on to have a great relationship with all of his children, and they are frequently seen together on social media and at music events. Over time, he has worked to rebuild his relationship with Kim and establish a positive co-parenting relationship for the benefit of their children. This has been a significant improvement from the public fallout that occurred when Kim initially expressed disappointment at finding out about Combs' child with another woman. Ultimately, Combs' journey serves as a reminder that even those in the public eye are not immune to the challenges and complexities of parenthood and personal relationships.
Hugh Grant
Hugh Grant is a well-known actor with a long and successful career in Hollywood. He has starred in several box-office hits and has become a leading actor in numerous romantic comedies. His professional accomplishments have received a lot of praise, but people are also interested in his personal life and have focused a lot of attention on his family life, particularly on his responsibilities as a parent.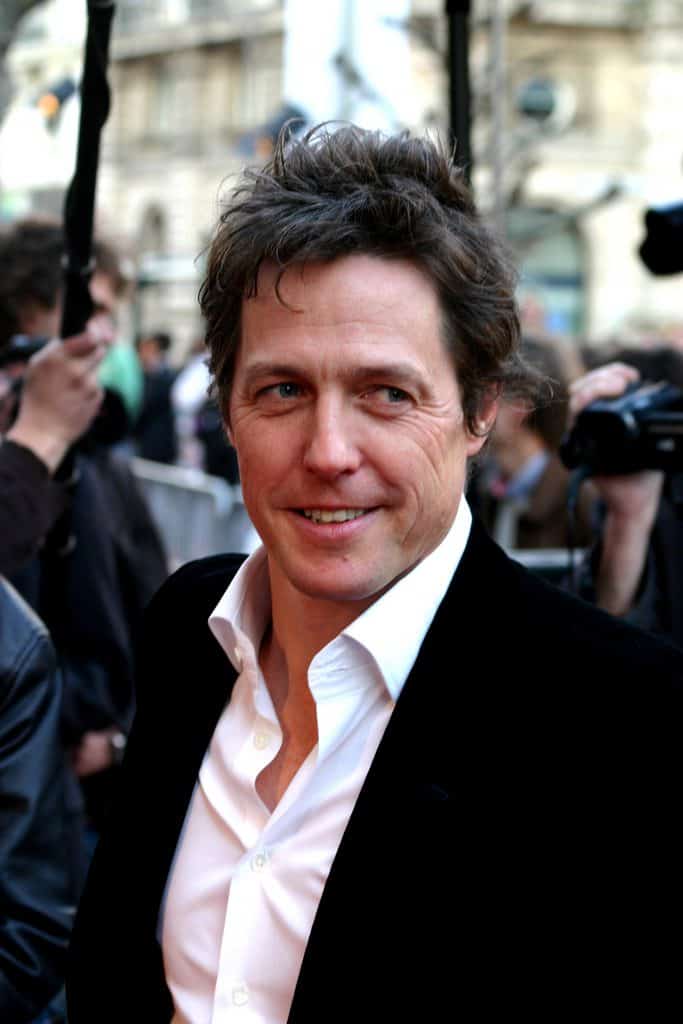 Tinglan Hong and Anna Eberstein are the mothers of Grant's five children. Grant's other children are with another woman. He fathered his first child with Hong, and then a year later, he had a child with Eberstein. Three months after the birth of his child with Eberstein, he had another baby with Hong. However, his parenting journey did not end there. Grant returned to Eberstein and had a second and third child with her a few years later. Despite the challenges of balancing fatherhood with his career, Grant has remained devoted to his children and has made efforts to be an active and involved father. His story serves as a reminder that personal relationships and family life are just as important as professional accomplishments and that it is possible to find a balance between the two.
Jay Z
Jay Z, one of the most iconic rappers of all time, has faced allegations of fathering a secret child with a woman named Wanda Satterwaithe, whom he allegedly had a brief relationship with in the 1990s. Satterwaithe claims that the result of their relationship is a son named Rymir, who is also a rapper. She and her family have repeatedly requested that Jay Z take a paternity test, but the rapper has denied doing so.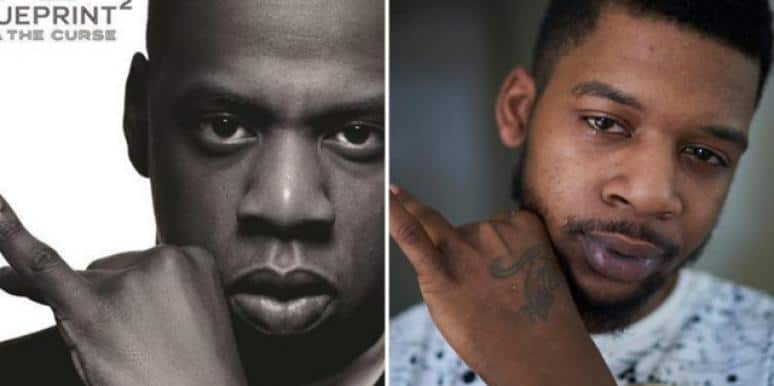 In addition to the paternity suit, Jay Z has faced two separate civil suits filed against him by the family. However, no concrete evidence has emerged to support the allegations of fatherhood. Despite the controversy, Jay Z has remained focused on his music and business endeavors, continuing to break barriers and inspire a new generation of artists. While the situation with Satterwaithe and Rymir remains unresolved, Jay Z's story serves as a reminder that even the most successful and talented individuals can face personal struggles and accusations and that it is important to remain focused on one's goals and aspirations.
Nick Cannon
Nick Cannon is a well-known TV host, rapper, and actor who has also gained notoriety for his role as a father. Recently, he confirmed the birth of his eleventh child with Abby de la Rosa. However, this won't be the last time we hear of Cannon and parenthood. He is currently expecting another child with model Alyssa Scott. Tragically, the couple lost their son in 2021 to a condition known as hydrocephalus when he was just five months old.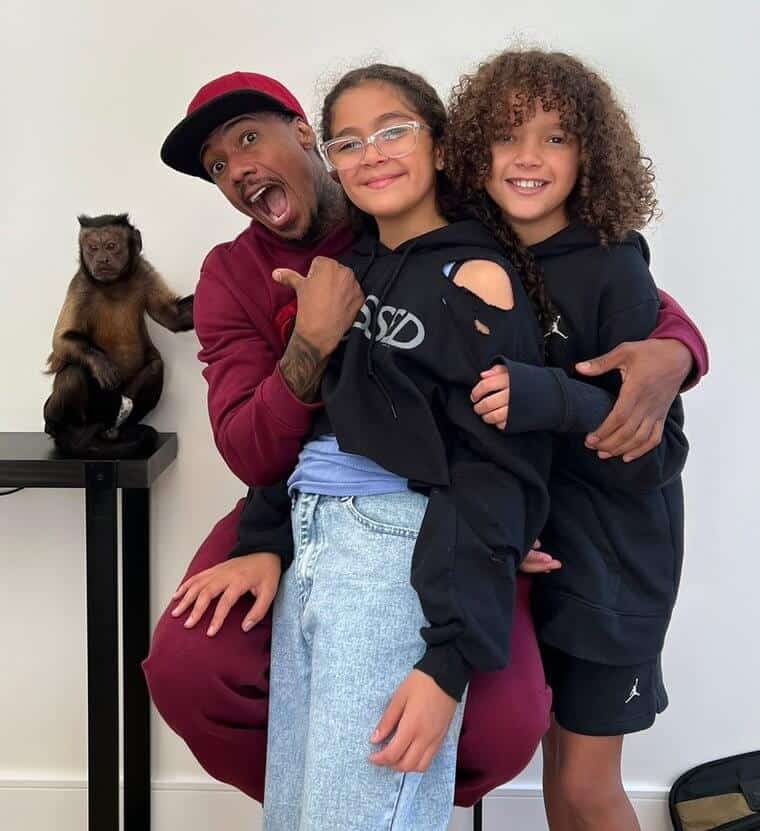 Despite his busy schedule, Cannon has remained committed to his role as a father, dedicating time and energy to being present in the lives of his many children. He has been open about his experiences as a father, emphasizing the importance of family and the joy that his children bring to his life. While his parenting choices have been the subject of scrutiny and criticism in the past, Cannon has remained focused on his role as a father and has continued to celebrate the joys of parenthood. His journey serves as a reminder that being a parent is a significant responsibility but also a source of great happiness and fulfillment.
Chuck Norris
In his book Against All Odds: My Story, Chuck Norris candidly shared his past infidelity, which led to having a child out of wedlock. Norris recounted the details of the affair, which took place during his time in the US Air Force stationed in California around 1962. He had a brief relationship with a woman named Johanna, who became pregnant but did not inform Norris. It wasn't until 1991, when Norris received a letter from a young girl named Dina, that he learned of the daughter he never knew he had.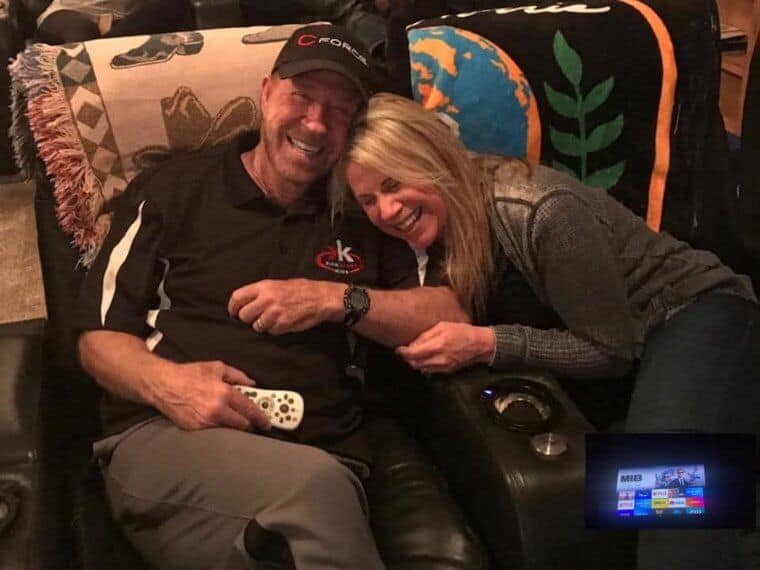 Norris' admission of infidelity and having a child out of wedlock highlights the importance of honesty and communication in relationships. It also shows that mistakes made in the past can still come back to haunt us years later. Despite the shocking revelation, Norris' honesty and willingness to confront his past demonstrate a level of maturity and self-reflection that many could learn from.
Arnold Schwarzenegger
Arnold Schwarzenegger's admission of fathering a child with their housekeeper during his marriage to Maria Shriver shook the public's perception of the famous couple. The birth of their fourth child Christopher in 1997 was well-known, but the revelation of his secret love child named, Joseph Baena, was a shock to many, including his wife. Schwarzenegger had kept this news hidden for over a decade until 2011 when he finally shared the truth with Maria. The mother of the child was a woman named Mildred Patricia Baena, who had worked as a housekeeper for the family.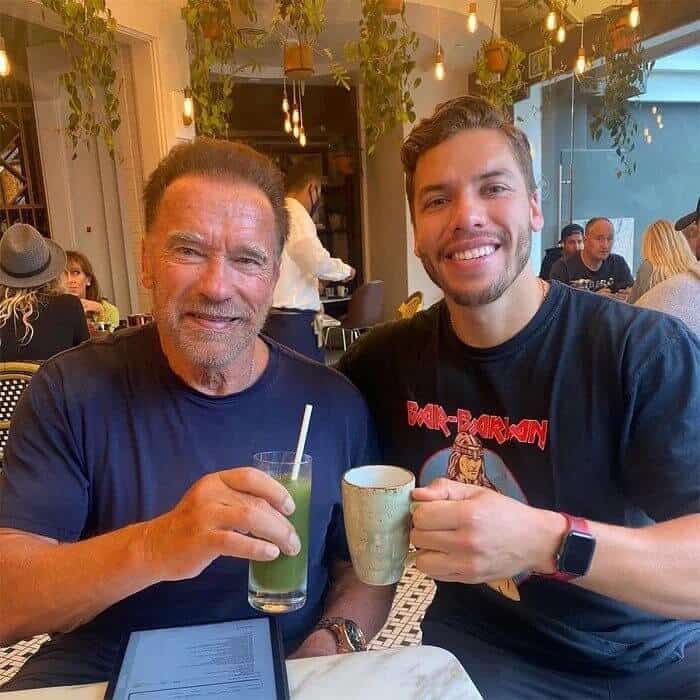 The news of Schwarzenegger's infidelity and secret child highlights the importance of honesty, communication, and trust in a relationship. The shockwaves caused by his actions ultimately led to the end of his marriage with Maria Shriver, a relationship that had spanned over two decades. Despite the mistakes made, it's important to acknowledge that people can still make amends and work toward reconciliation. Schwarzenegger has taken responsibility for his actions and has worked to build a positive relationship with his son Joseph, showing that it's possible to overcome past mistakes and create a better future.
Pauly D
Pauly D, a former reality TV star, has made a successful career as a DJ and often spends his time performing at various events and nightclubs in Las Vegas. However, one night of fun and partying in Sin City resulted in him sharing a bed with a woman named Amanda Markert, which led to the birth of their daughter. It is said that Pauly D was unaware of the child's existence as Amanda had told another man that he was the father.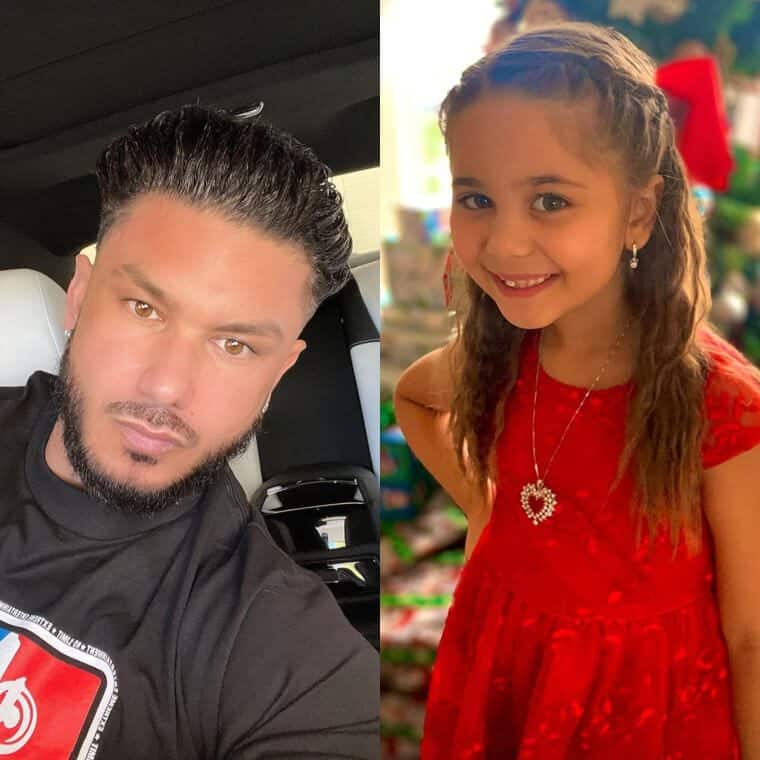 The story of Pauly D's unexpected fatherhood highlights the importance of transparency and communication in relationships. While one night of passion can lead to unforeseen circumstances, it's crucial to be honest with all parties involved, especially when it comes to a child's paternity. The situation also showcases the responsibility that comes with being a parent, as Pauly D has since stepped up and has been actively involved in his daughter's life, despite the initial shock of discovering he had a child. Ultimately, the story serves as a reminder that actions have consequences, and honesty and communication are crucial for building healthy relationships and navigating life's unexpected twists and turns.
Steven Tyler
Steven Tyler, the iconic frontman of Aerosmith, has been a staple in the rock and roll world for decades. However, his personal life holds an interesting twist. In 1977, Tyler had a brief relationship with model Bebe Buell, which resulted in the birth of their daughter Liv. What's surprising is that Liv grew up thinking that Todd Rundgren, another legendary musician, was her father. Todd had been in a relationship with Bebe and helped raise Liv as his own. It wasn't until one of Tyler's performances that Liv realized the truth and confirmed it through DNA testing.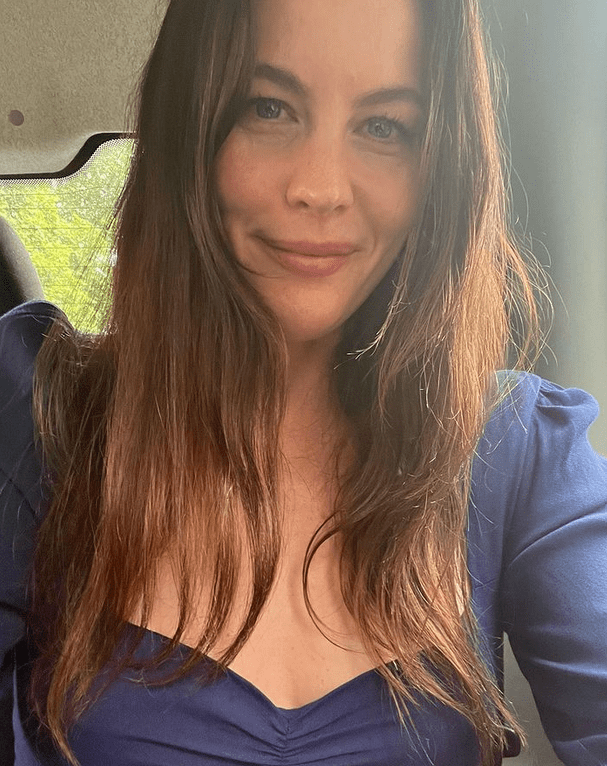 The revelation of Liv's true paternity showcases the complexity of family relationships and the importance of honesty. While Liv's upbringing was unconventional, her parents, both biological and non-biological, played important roles in her life. The story also highlights the importance of understanding one's family history and identity. Despite the shock of discovering her true father, Liv has since built a positive relationship with Tyler and has used her unique background to fuel her successful career in acting and modeling. Ultimately, the story serves as a reminder that family relationships can be complicated, but honesty and love can help navigate any challenges that may arise.
Dwayne Wade
NBA All-Star Dwayne Wade and actress Gabrielle Union's relationship has had its fair share of ups and downs. The couple started dating in 2008, but after a few years, they split up. During this time, Dwayne rekindled his relationship with his former partner, resulting in the birth of a child named Xander. Despite the birth of their son, Dwayne and Gabrielle found their way back to each other and eventually got married.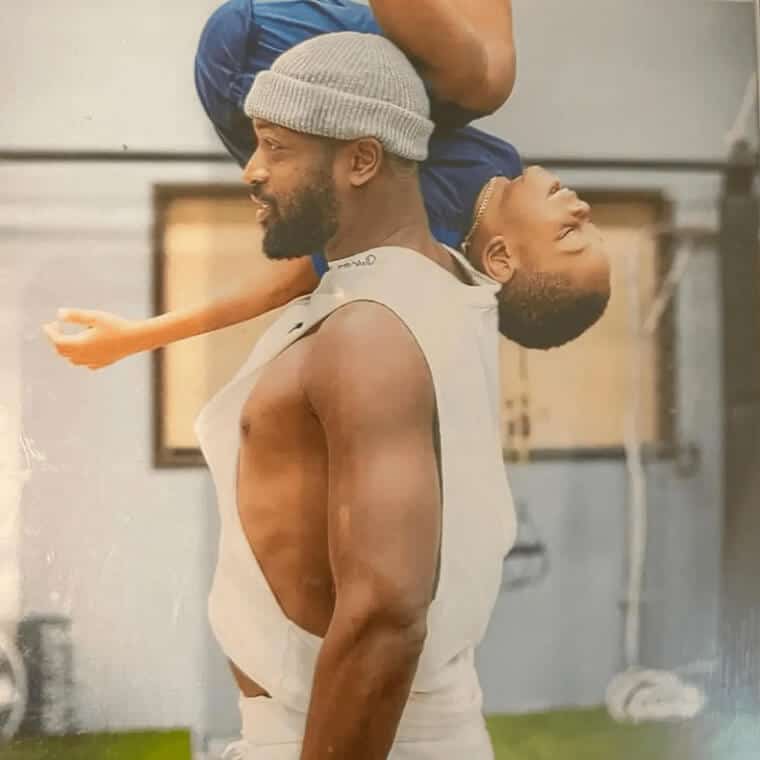 The story of Dwayne and Gabrielle's relationship shows that love can conquer even the most challenging of circumstances. While the couple has faced their fair share of hurdles, they have worked through them and are now stronger than ever. Dwayne's honesty about the difficulties of balancing his time between his different children highlights the importance of being present in one's children's lives. Ultimately, the story serves as a reminder that love, communication, and a willingness to work through challenges are crucial for building and maintaining healthy relationships, no matter how complicated they may be.
Drake
In 2018, rapper Drake found himself in the midst of a highly publicized feud with GOOD Music artists Pusha T and Kanye West. What started as a series of diss tracks between the two sides ended up revealing a long-held secret – Drake's child. Pusha T's track "Story of Adidon" not only targeted Drake with scathing bars but also revealed that Drake had a child named Adonis with Sophie Brussaux. Drake later confirmed the child's existence and had paternity tests to verify his relationship with Brussaux.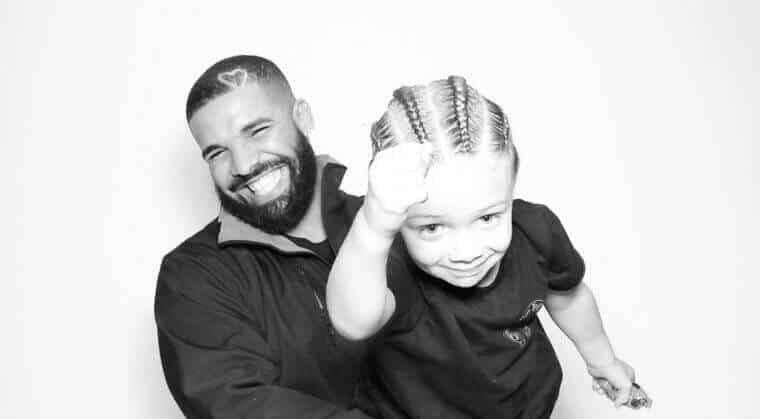 The story of Drake's secret child emphasizes the importance of transparency and communication, especially when it comes to children. While the revelation may have come as a shock to fans and the music industry alike, it also showcased Drake's willingness to take responsibility for his actions and his child. Ultimately, the story serves as a reminder that one's actions can have unforeseen consequences and that honesty and openness are crucial for building and maintaining healthy relationships.
 Clint Eastwood
Clint Eastwood is a Hollywood legend known for his iconic roles in films, his success as a producer and director, and his status as an enduring symbol of Western cinema. However, his personal life has also garnered attention, specifically regarding his relationship with his children. Despite his many achievements, Eastwood has developed a reputation for denying the existence of his offspring. Eastwood had a daughter with a dancer named Roxanne Tunis, but he kept her existence hidden from the public eye for thirty years. Similarly, he fathered children with flight attendant Jacelyn Reeves, but it took him over two decades to publicly acknowledge them.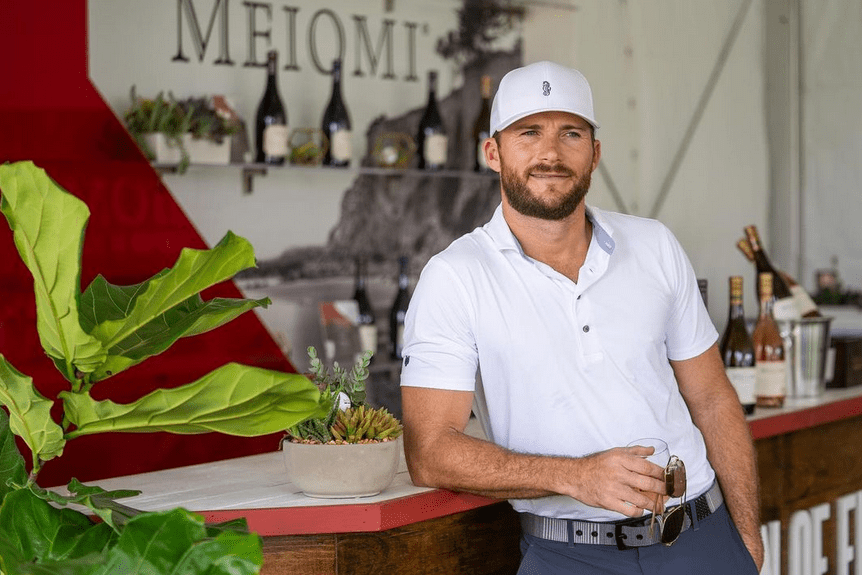 While the reasons behind Eastwood's secrecy remain unclear, the situation highlights the importance of acknowledging and accepting one's children, regardless of the circumstances of their birth. The story of Eastwood's secret children underscores the complexities of family relationships and the need for honesty and communication. Despite his successes in the film industry, Eastwood's behavior towards his children serves as a reminder that fame and fortune do not excuse neglect or denial of one's offspring. Ultimately, the story highlights the importance of building healthy and honest family relationships, regardless of the challenges that may arise.
January Jones
Actress January Jones is best known for her role in the critically acclaimed TV series Mad Men. In 2011, she welcomed her son Xander, and ever since then, there has been much speculation and mystery surrounding the birth of the child and the identity of his biological father. Jones has kept the father's identity a secret, stating that it's not something the public needs to know and that she plans to raise her son alone. The story of Jones and her decision to keep her son's paternity a secret highlights the importance of privacy and personal boundaries, particularly in the public eye. While the media and the public may be curious about her personal life, Jones has the right to protect her and her child's privacy.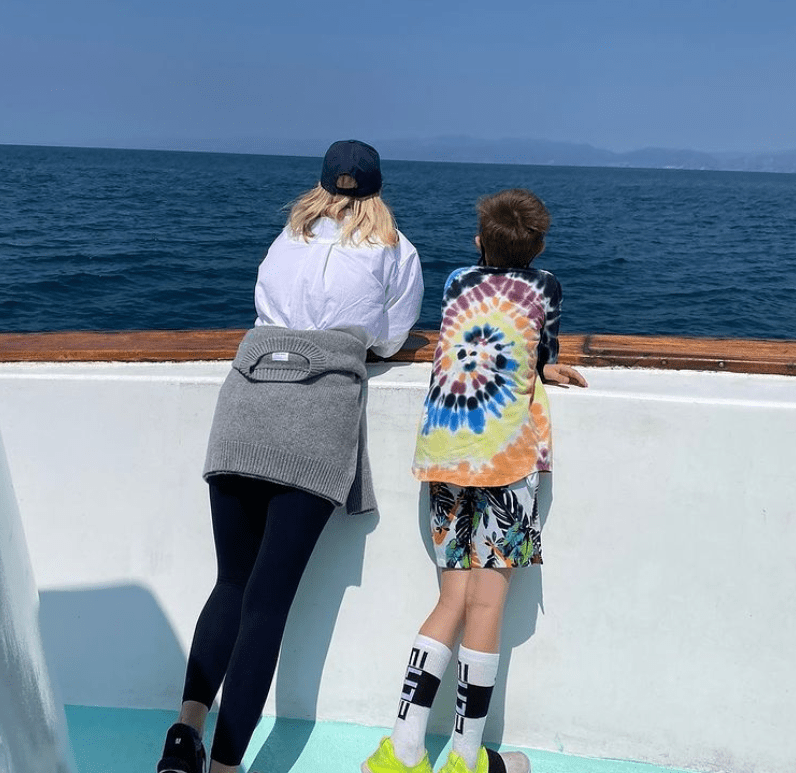 Her choice to bring up Xander by herself highlights the fortitude and resiliency of single moms as well as the significance of creating a warm and secure home for one's children. Ultimately, the story serves as a reminder that everyone has the right to control their own narrative and protect their personal lives. Jones's decision to keep her son's father's identity a secret is a personal choice and one that should be respected. The story also highlights the importance of providing a supportive and nurturing environment for children, regardless of family structure or circumstances.
 Ludacris
Grammy-winning rapper and Fast and Furious star Ludacris has enjoyed a successful career in entertainment, but his personal life has also been subject to public scrutiny. Ludacris has been in a long-term relationship with Eudoxie Mbouguiengue, but the couple has faced challenges over the years. In December 2013, Ludacris welcomed a child with his best friend, Tamika Fuller, during a period of separation from Eudoxie. In 2015, it was reported that Ludacris had gained full custody of the child, even after he and Eudoxie reconciled and married a few years later.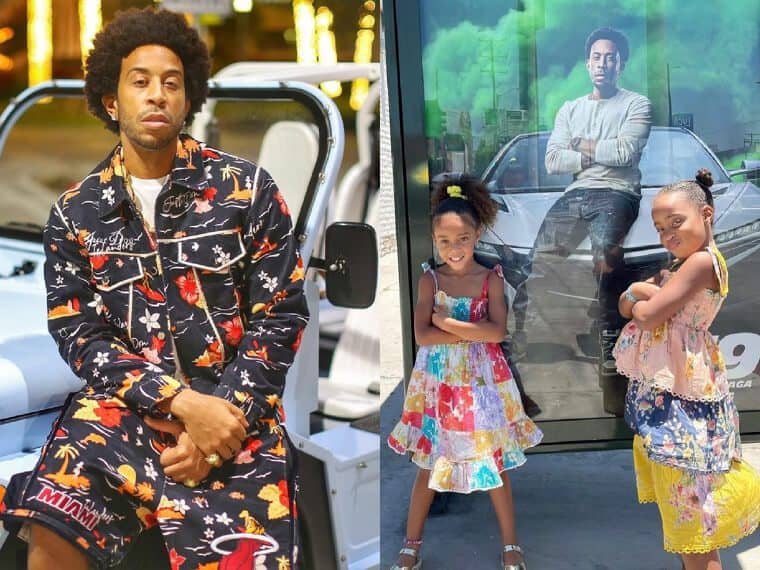 The situation underscores the complexities of family relationships and the importance of providing a loving and stable environment for children, regardless of the circumstances of their birth. Despite the challenges faced by Ludacris and Eudoxie, their ability to work through their issues and build a strong family unit is a testament to the power of love and commitment. The story serves as a reminder that every family has its unique challenges, but with love and determination, any obstacle can be overcome. Ultimately, Ludacris' decision to raise his child with Tamika Fuller while also maintaining his relationship with Eudoxie showcases the importance of honesty, communication, and putting the needs of children first.
Frank Sinatra
The late Frank Sinatra is a Rock 'N Roll legend known not only for his music but also for his personal life. Rumors have long circulated about his numerous fathering children, and these rumors have only intensified since his death. Many people have sought out the supposed offspring of the King, fueling speculation about the true extent of his legacy. One of the most prominent and controversial rumors revolves around the alleged child of Mia Farrow and Sinatra. The two were once married but divorced after just a few years in the early 1970s. Farrow had a son, Ronan, with then-partner Woody Allen, but many believe that the child is actually Sinatra's. Despite Farrow's insistence that Allen is the father, the rumors have persisted, and some even point to Ronan's striking physical resemblance to Sinatra.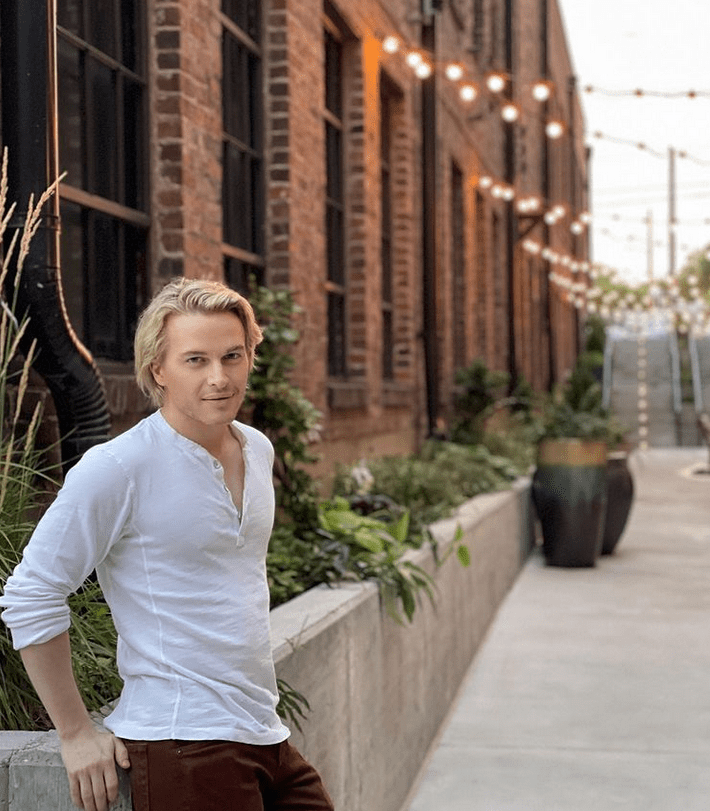 The story of Sinatra's alleged secret child highlights the complexities of family relationships and the power of rumors and speculation. While the truth about Ronan's paternity may never be definitively established, the story serves as a reminder that family relationships are often more complicated than they appear on the surface. It also underscores the importance of respect for privacy and the right to control one's own narrative, particularly in the public eye.
Ray Charles
The personal life of Ray Charles, the "Father of Soul," was filled with complexity, including multiple marriages and fathering at least twelve children with nine different women. These events were brought to the forefront in the biopic Ray, which won Jamie Foxx an Academy Award for his portrayal of Charles. Unfortunately, many of these children were not aware of their paternity until later in life. As an act of goodwill, Charles decided to give each of his children $500,000, with the condition that they would not pursue his estate after his death. However, this did not deter seven of the children from seeking more money after his demise. The story underscores the importance of honesty and transparency in all family relationships, particularly when it comes to issues of paternity and inheritance.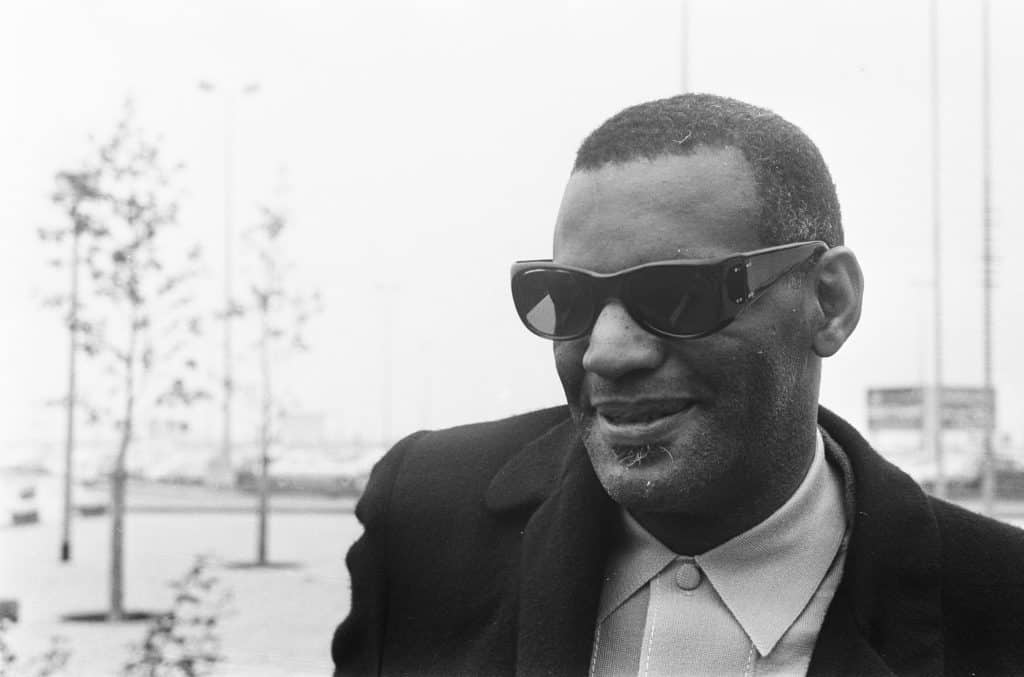 Despite the challenges faced by Charles and his children, his decision to provide for them in his will demonstrates his love and commitment to his family. The story serves as a reminder of the importance of providing for one's children, regardless of the circumstances of their birth. It also highlights the need for clear communication and planning when it comes to estate matters, as well as the potential consequences of not having a well-crafted plan in place. Ultimately, the story of Ray Charles and his children serves as a reminder of the enduring legacy of one of the greatest musicians of all time.
Childish Gambino
Both Childish Gambino and actor Donald Glover are actually the same guys. Glover has successfully kept his personal life under wraps. The public and media took notice of Gambino because he was one of the most popular musicians of recent years and because he was the brains behind the star of the smash TV series Atlanta.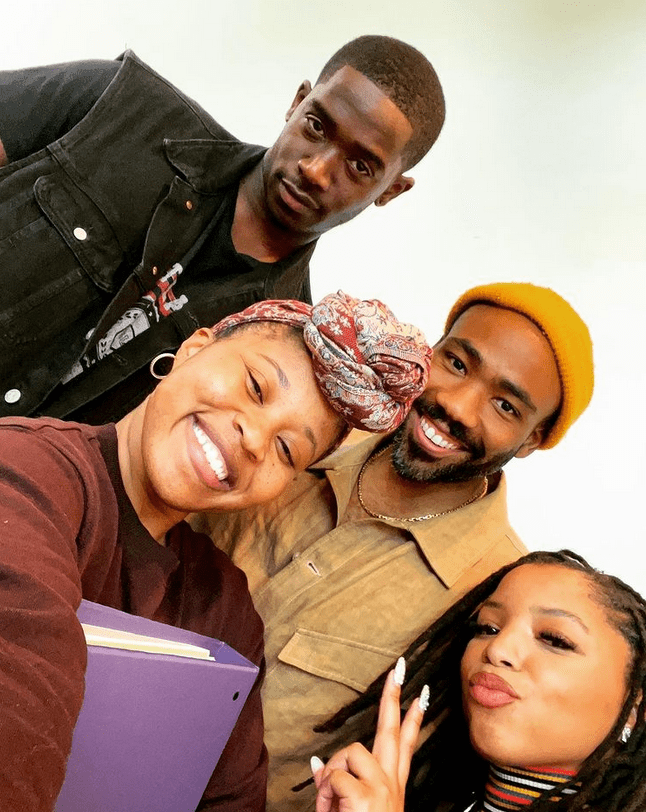 He and his long-term companion, Michelle White, have three young sons that the public only recently learnt about. Like all Donald Glover revelations, this one was made on his own terms. Is it possible that the Glovers have expanded their family in the previous year?
Simon Cowell
The announcement that a well-known television producer and personality will soon become a parent was received with equal parts of significant media interest and scrutiny. The tale surrounding Simon Cowell's impending paternity was one that was tailor-made for the headlines of various television publications.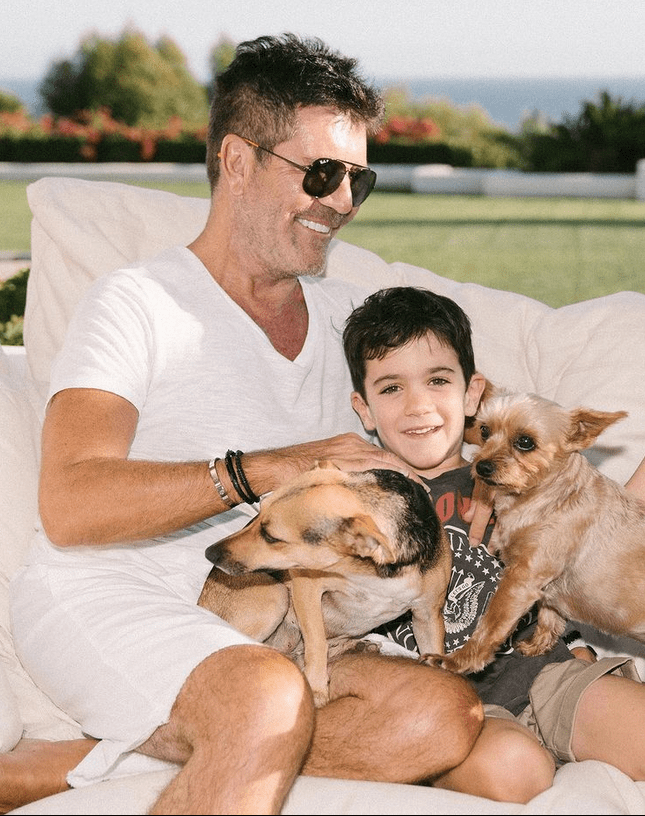 The notoriously acerbic TV judge was expecting a kid with the famously married Laura Silverman, who at the time was still married to one of Simon Cowell's other colleagues. They were careful to conceal their affair for a considerable amount of time. Together with Laura's other son, Adam, who she had from a previous marriage, Simon and Laura are now taking care of a little kid who goes by the name of Eric Cowell.
Loretta Young
Although the public and the media continue to be fascinated by the stories of Hollywood stars becoming pregnant outside of their marriages, this information has very little bearing on the careers of these stars in today's society. In the 1930s, the matter was handled very differently, particularly with regard to Loretta Young.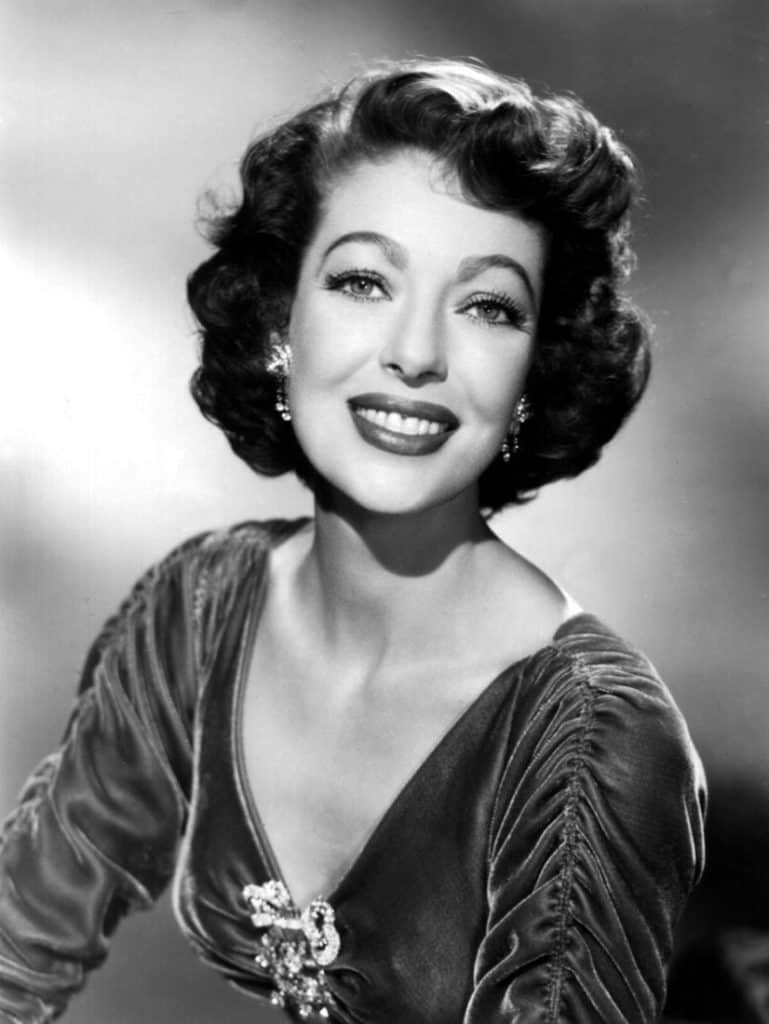 She became pregnant as a result of an affair she had with Clark Gable. She was left with no other option except to admit defeat. The child didn't want to jeopardize her acting career or risk being blacklisted in Hollywood. She had to reintroduce the child into her life two years later in order to resume her role as the mother of the child.
Lil Wayne
One of the most prolific rappers of all time, Lil Wayne is known for releasing song after hit, mixtape after mixtape, and album after album throughout his career. It would appear that he is just as prolific when it comes to the matter of fathering children. At one specific time period, he gave birth to two children just two months apart from each other.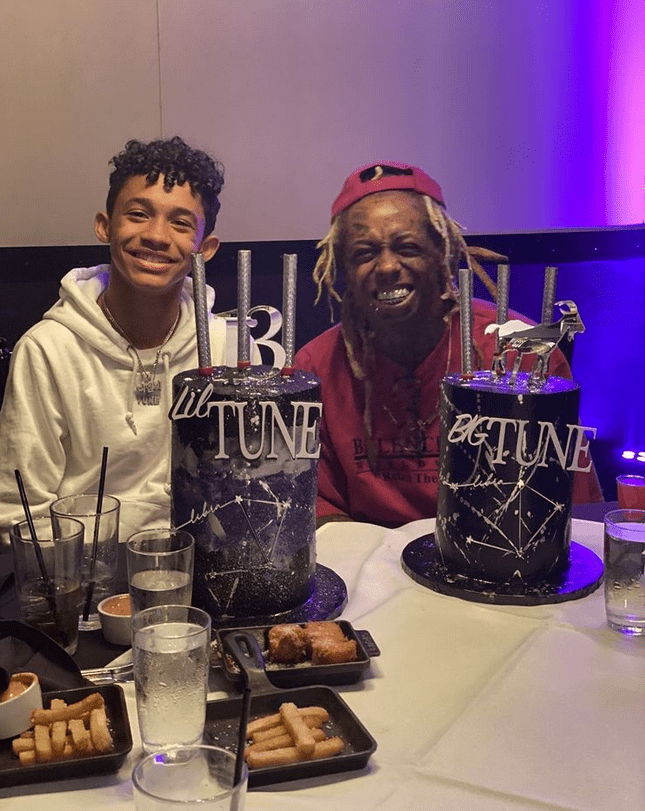 It is obvious that both of these ladies were pregnant at the same time. However, it is not known whether or not there was any cheating involved or whether or not Wayne was actively dating any of the women who became pregnant. Lil Wayne is a father to two more children, who were fathered by two separate women.
Carmelo Anthony
At one time, Carmello Anthony and his wife, Lala, were among the most famous couples working in the entertainment industry. Over the course of many years, the two were frequently seen attending events and exhibitions together, as well as making joint appearances in the media. Yet, everything went sideways once Carmello was suspected of cheating on her partner.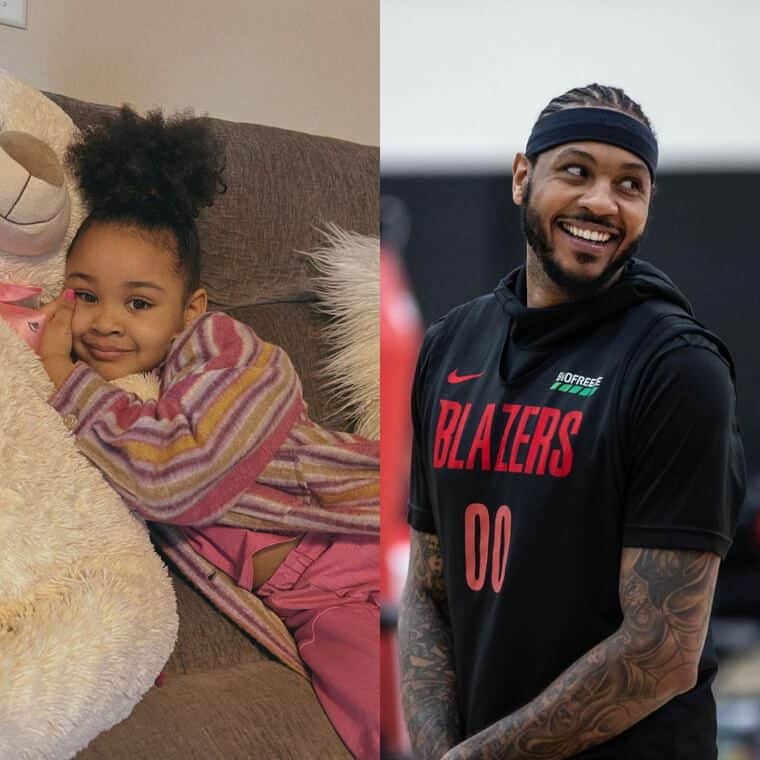 It was said that the NBA player had a one-night stand with a lady at the club (many of these stories tend to start with a club). The length of time that the affair continued is unknown; nonetheless, it was long enough for the lady to get pregnant with Carmello's child and then give birth to her.
Owen Wilson
Owen Wilson is a household name in the entertainment industry. He has starred in a number of major films and has portrayed the role of a father or a father figure in a number of movies. On the other hand, it would appear that the actor is unable to fulfill the role of a father for at least one of his children, a young girl whose name is Lyla.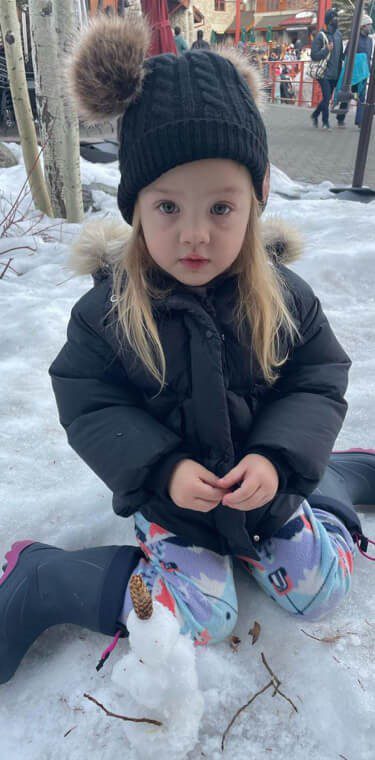 Wilson is quite forthcoming about his two sons, one of whom he has with his ex-wife and the other of which he shares with another lady. Nonetheless, the comedian shares parental responsibilities for an additional child with one of his exes, namely Varunie Vongsvirates. As Varunie was already married at the time, it is easy to understand why the actor has not been able to play a significant part in their lives.
Eddie Murphy 
Eddie Murphy is not only one of the most famous actors in Hollywood but also one of the most acclaimed comedians in the annals of entertainment history. In addition to this, he is the father of at least ten children by a variety of mothers. Former member of the girl group the Spice Girls, Mel B is the mother of one of these children, a daughter.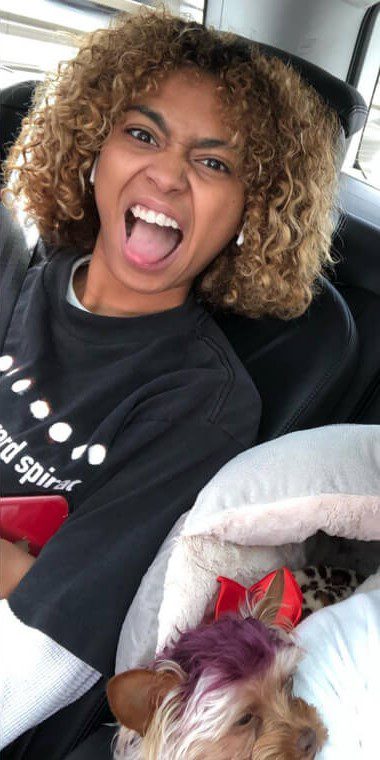 They dated for some time, and during that time, she became pregnant and gave birth to a daughter. Murphy initially refused to acknowledge the child as his own, and it wasn't until a DNA test demonstrated otherwise that he finally did so. It is believed that Eddie Murphy has a stronger relationship with his daughter than Mel B does.
Flo Rida
Flo Rida is the creator of a number of songs that have become massive successes all over the world. In addition to that, he is the father of a kid called Zohar Paxton, although he categorically rejects having any kind of connection to the child. Alexis Adams, the mother of the kid, and Flo Rida were involved in a brief affair.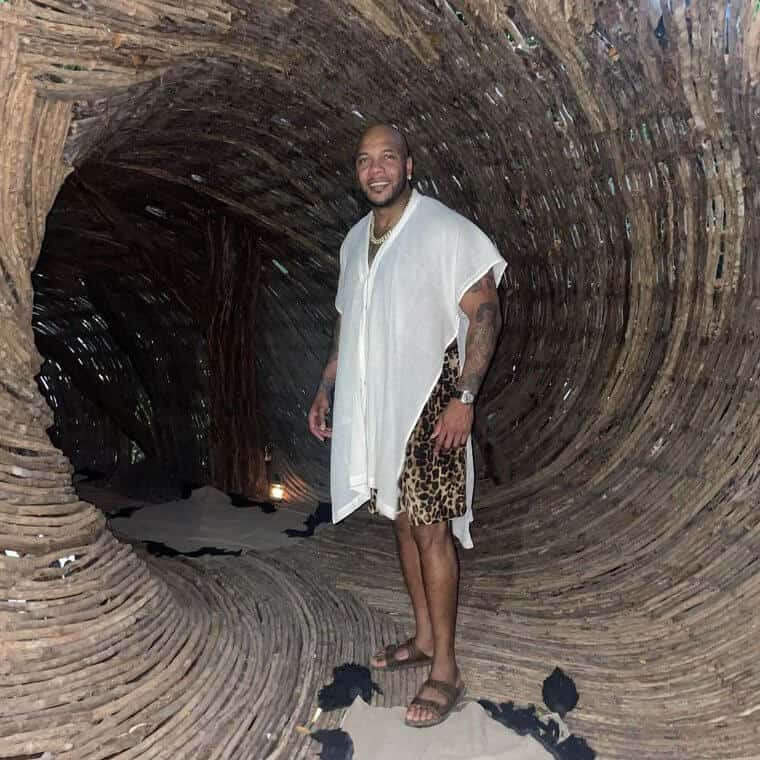 You are aware that Zohar suffers from a number of health problems, which, in your opinion, should be reason enough for the popular rapper to become involved. Alexis asserts that she has evidence in the form of a paternity test that shows there is a 99% possibility that the rapper is the father, but the rapper continues to deny that the kid is his son.
Steve Jobs
Many people recognize Steve Jobs for the significant contributions to technological advancement that he made while working for Apple Inc., the firm that was responsible for developing the immensely successful iPhone. On the other hand, he was known to keep a few intriguing mysteries to himself, one of which included a daughter called Lisa Brennan-Jobs.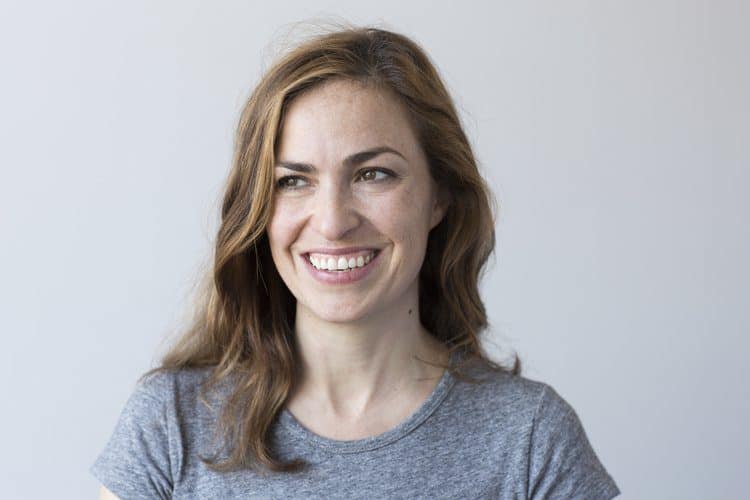 It's interesting to note that Lisa was born in the same year that Apple Computer was founded. Nonetheless, Jobs denied being the father of the kid for multiple years. In point of fact, he did not feel any sort of connection with Lisa until after a DNA test and the realization that he was about to die.
James Marsden
Two of James Marsden and Lisa Linde's kids are now living with them. After some time together, the pair decided to go their own ways, but it wasn't long before Marsden was back on his feet. Soon after, he began a relationship with the model Rose Costa, and the two of them eventually had a kid together.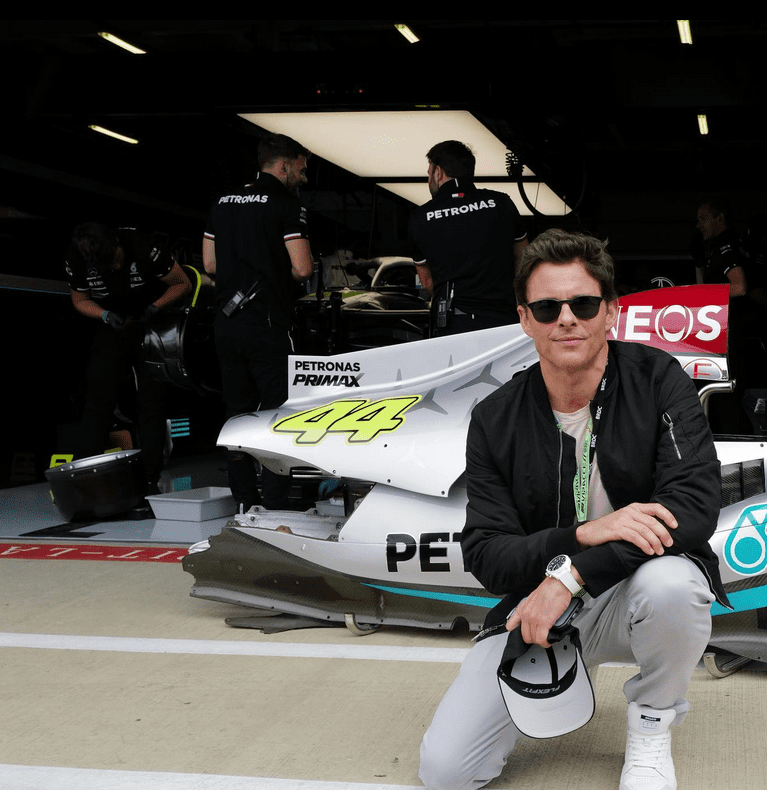 Marsden and Costa are said to have met in Miami, where they were both vacationing, and after their one-night stand, they made a pact never to see each other again. This information comes from an unsubstantiated account. After the birth of their kid, they made an attempt to become a relationship again, but even that didn't work out, and a few months later, they parted ways.
Rihanna
Fans have spent a significant amount of time wondering about the "Umbrella" singer's apparent lack of children in recent years. Fans anticipated that she would have found a partner and begun a family by this point, given the length of time she had spent working in the music industry. Nonetheless, she had other things in mind.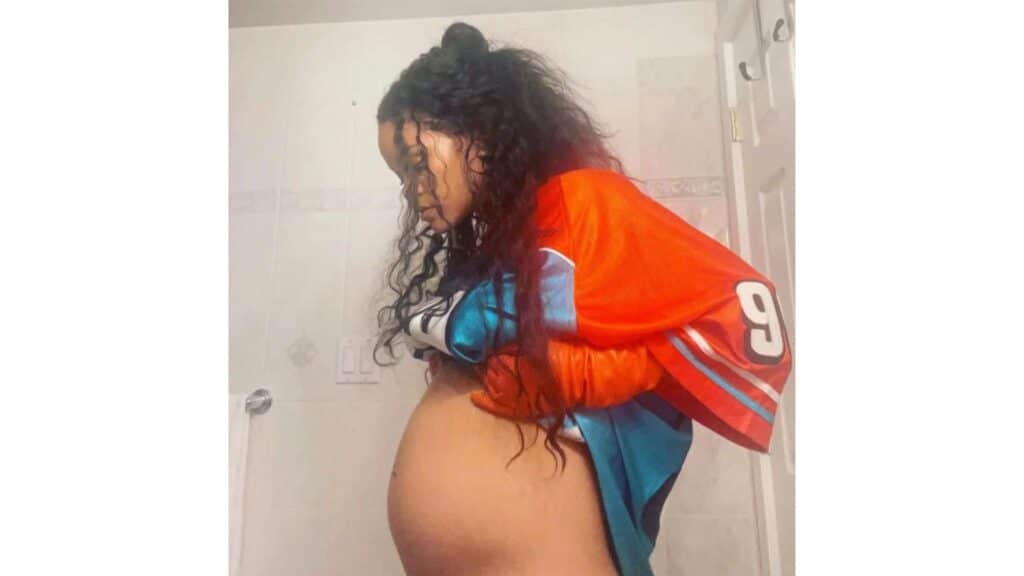 When the beauty industry tycoon eventually got pregnant, she hid the fact that she was expecting a child from everyone, including those who were her closest friends. At long last, she announced the news that she and rapper A$AP Rocky were expecting a son together. She has not disclosed the name of the baby as of this moment, and she has only just revealed images of the baby's face.
Nick Young
Nick Young is the final name on the list, and he is an NBA player, just like all the others on the roster. As reports of Young's adultery began to spread, he had only just been engaged to the artist Iggy Azalea (in fact, the two had already chosen a wedding date for themselves).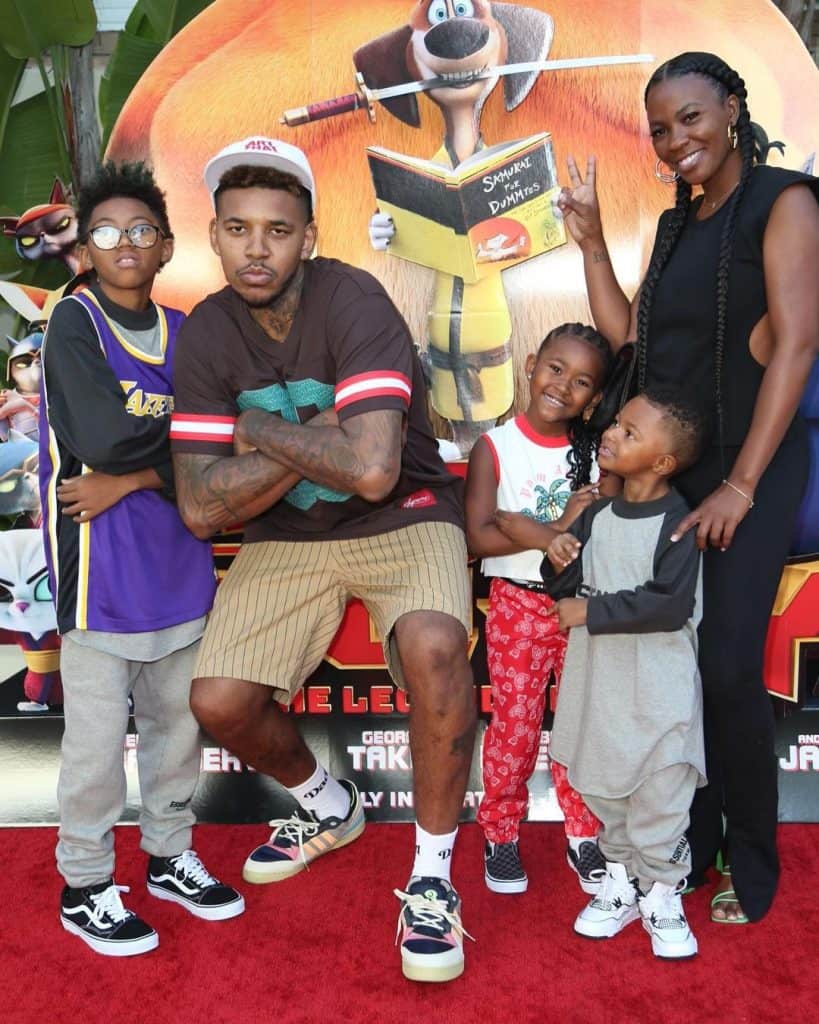 The news that Nick Young was expecting a kid with another lady was widely reported in the media (he also has a child with his ex, Keonna). After that, Iggy Azalea and Nick Young ended their relationship, and he would go on to have another kid with Keonna a few months later.