Today, let's see the works of Russian artist Helen Morgun. She turns many Hollywood celebrities into magical Disney characters. She knows which stars are perfect for the character. Find out if your favorite stars appear on this list!
Lilly Collins – Snow White
For Lilly Collins, it only takes a little imagination to see her as Snow White. The actress also played the beautiful Snow White in the "Mirror, Mirror" movie. Sadly, the film wasn't a huge hit, but no one can deny that Collins is the perfect fit for the role. The artist created a more modern take on Snow White and just imagined the concept in a live-action movie that doesn't look too much like a teen, and it could work.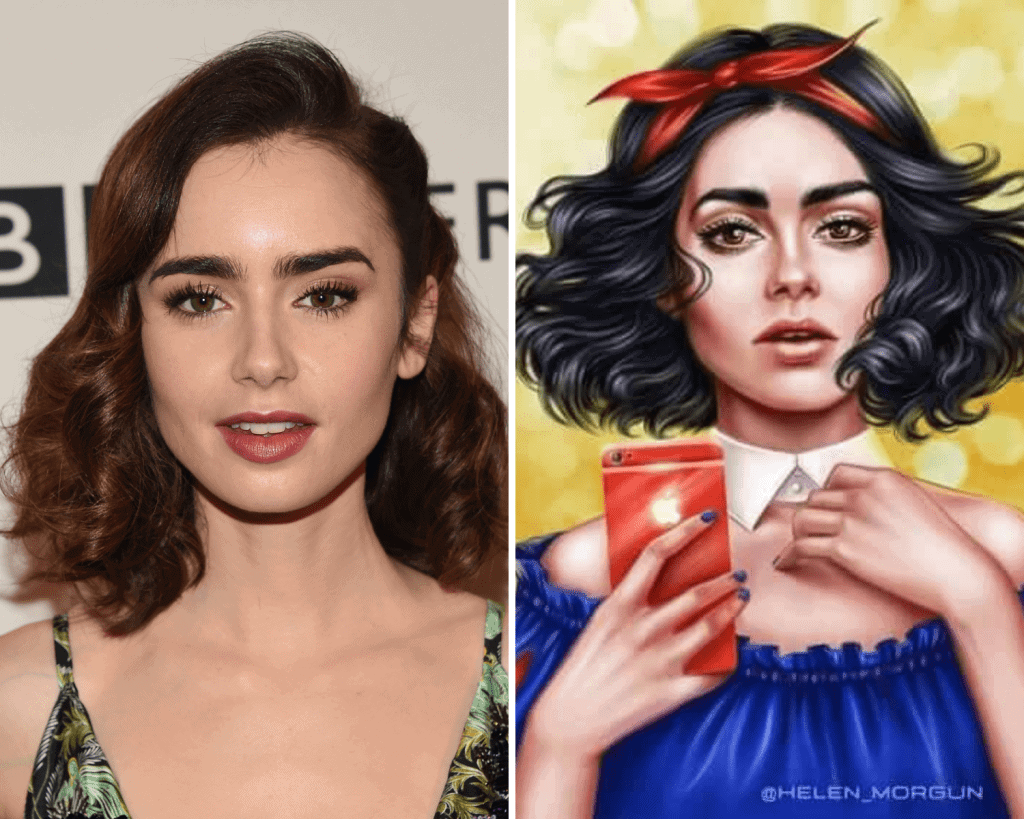 Margot Robbie – Elsa
Beautiful actress Margot Robbie will make a perfect Elsa if Disney wants to shoot a live-action "Frozen" movie. She already looks a lot like this cartoon character. We're not sure if Robbie can pull off all those high notes as Idina Menzel did for Elsa in the animated movie, but we're pretty sure she can make up for it with acting.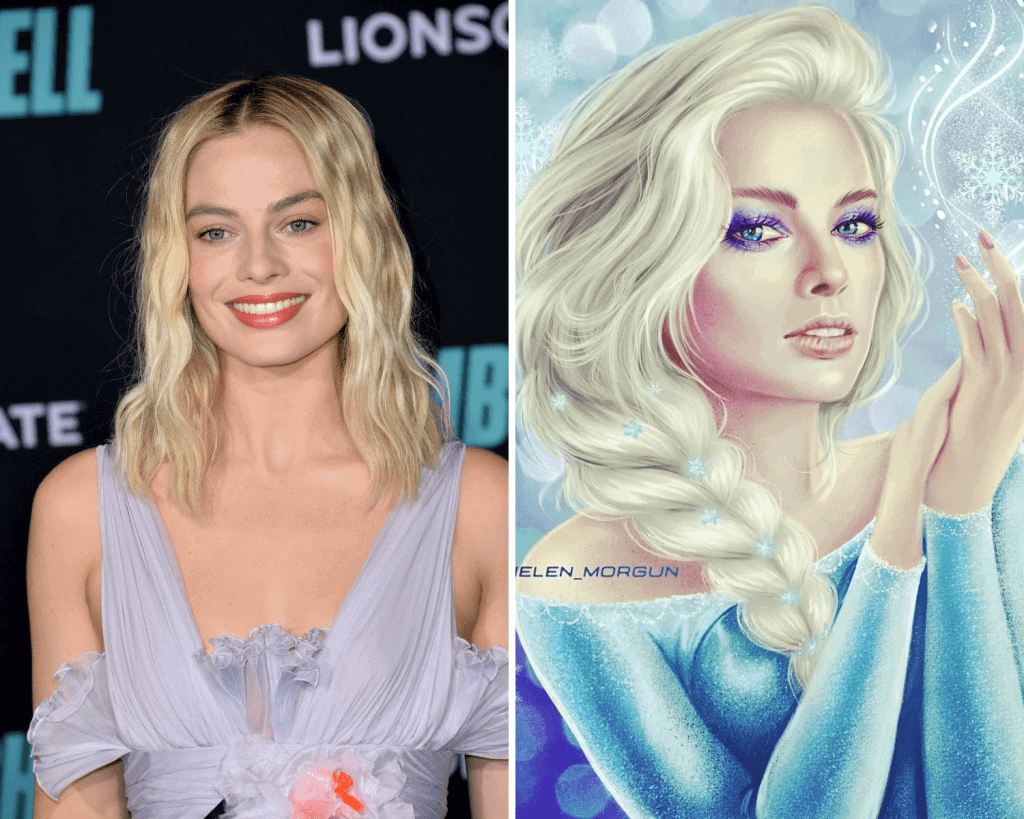 Megan Fox – Megara from Hercules
Megan Fox is undoubtedly one of the most beautiful actresses in Hollywood. And she's known to play witty and sarcastic characters who aren't always easily attracted to ordinary men. As a result, she and Megara were similar in many ways. However, would she sell her soul to Hades in exchange for a man? The red hair looks perfect on her, so why not?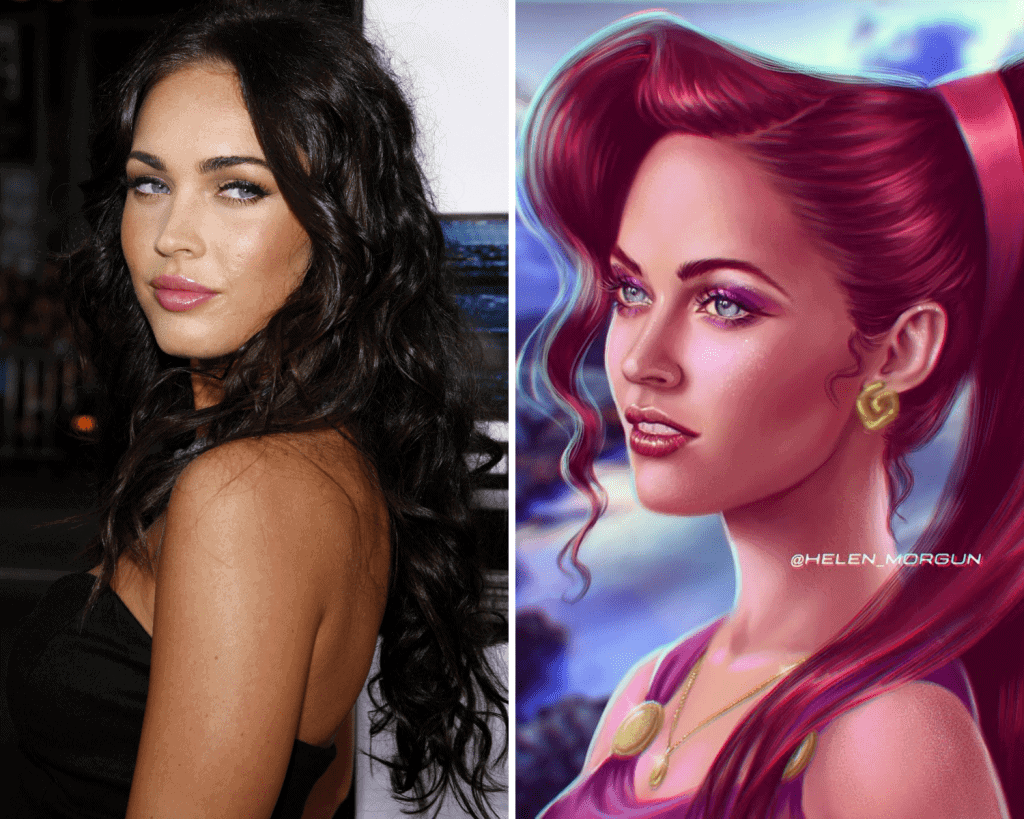 Rihanna – Tiana
Rihanna would be the perfect person to play Tiana. You'll see Rihanna looking perfect in that princess dress in this photo. Even though she's already a rock princess in her own right, isn't it fitting to wear a crown for her as well? Plus, she and Tiana are similar in many ways. They are all female bosses who won't depend on anyone else to achieve their dreams. And they also don't let anyone step on them. Girl power!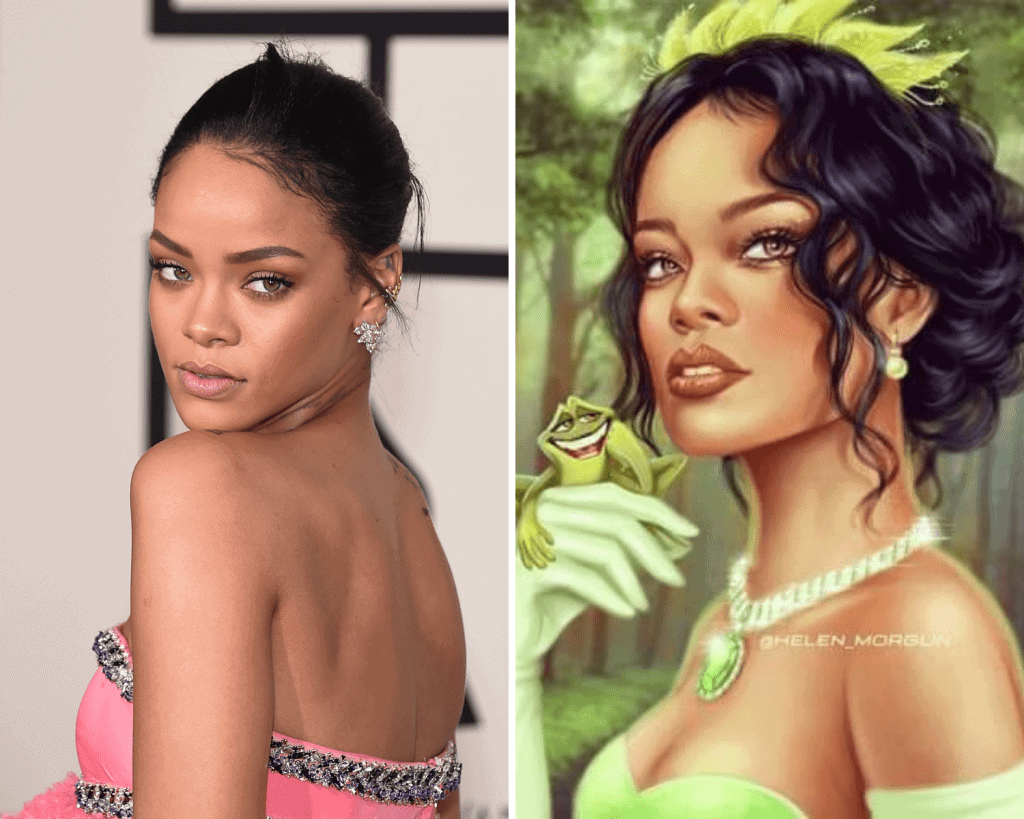 Emilia Clarke – Belle
Emilia Clarke is best known for her role as the dragon mother, Daenerys Targaryen, in "Game of Thrones." While her character on the show isn't as sweet and forgiving as Belle, they both believe in the freedom to make their own choices. In addition, in real life, Emilia Clarke is a famous lover who sometimes likes to dig her nose into books. With her tender romantic looks and traits, we think she would also make for a charming Belle.