Having a well-kept lawn can help increase your house's aesthetics. However, weeding is hard and takes a lot of work, so you'll need a tool. For this reason, many have developed unusual lawnmowers to make the experience more enjoyable. Instead of using a conventional lawnmower, these families got creative by creating lawnmowers with innovative shapes that would make anyone stop and take a second look. Most of these models are not only strange but also quite funny. And we've rounded up a few of them in one place for your entertainment.
1. Gravely Machine 1947
In the 70s, we will most likely encounter a Gravely like this. This lawn mower concept was quite popular in the 1940s. It is one of the oldest names in the lawn mower world, designed by Benjamin Gravely in 1911. The powered lawn mower gained much attention and sales in 1922, and then it was completely remodeled. To this day, Gravely remains a force to be reckoned with in the lawn mower industry.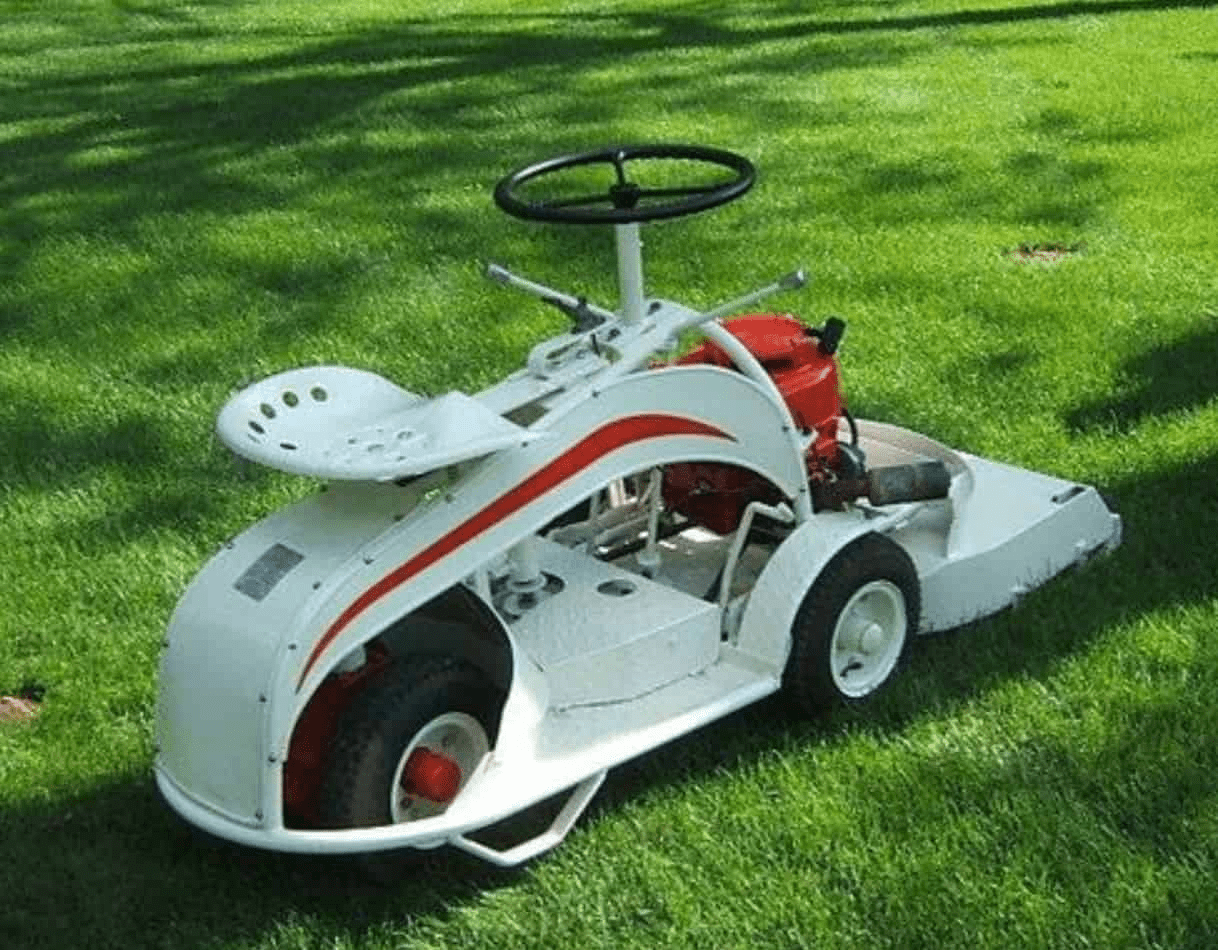 2. Bicycle lawn mower
Have you considered combining a lawn mower with a bicycle if you are a cyclist? While it's not a lawnmower design we're familiar with, it certainly looks interesting. An extra metal support bar is attached to the bike frame to attach the blades. There is no motor to power the mower, as the legs are its energy source. It will be intriguing to see how far and fast anyone can go with this bike lawn mower on the field.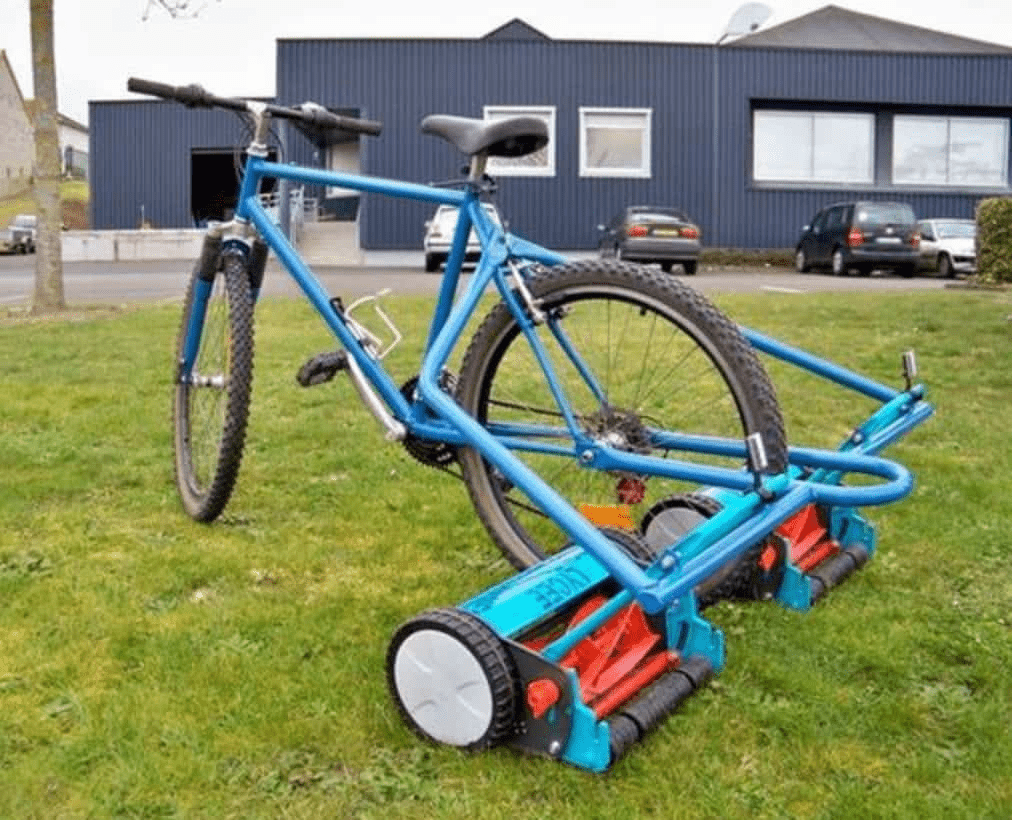 3. NASCAR Cutter
If you are a NASCAR fan, you may enjoy seeing this product. The device even caught the attention of legendary racer Dale Earnhardt. This French-like figure 3 has all the sponsored decals Dale received while driving his car. There's a good chance the developer of this lawn mower is a Dale fan and finds joy in keeping his favorite driver close while mowing the lawn.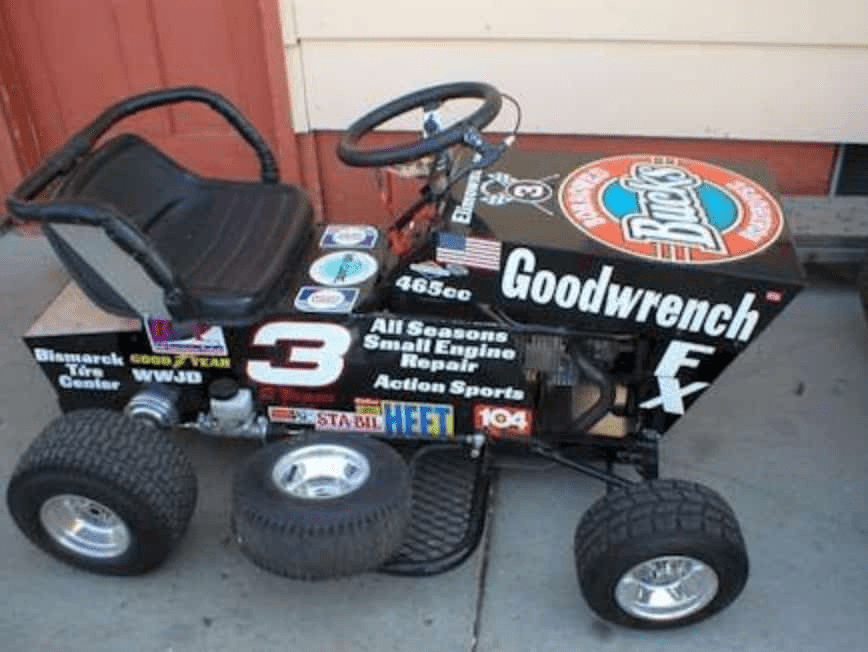 4. Classic lawn mower
A regular lawn mower is very prone to errors in the tires. However, this model is lucky enough to have a creative owner to fix the problem without spending much money. The only money they needed to spend was gas. The wooden tire fits well and is round enough to complete the job. In addition, it is the right size compared to the front tire.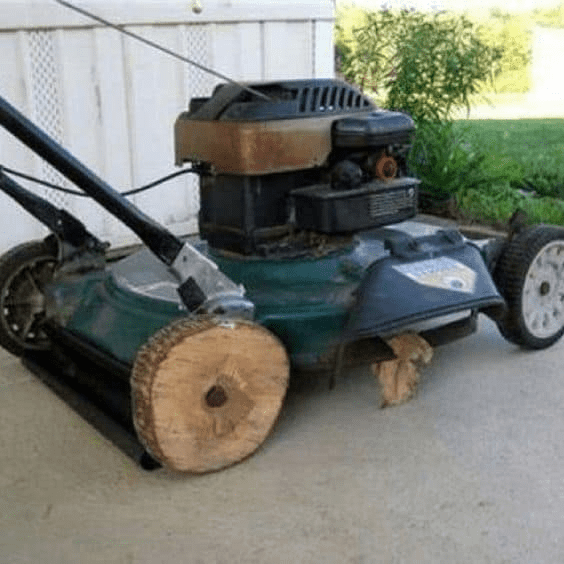 5. Lawn Mower Low Rider-Lawn
This must be the unique lawn mower you will surely turn your head on when you see it. This man managed to chop down a part of his motorcycle, then weld the body of a lawn mower to it. Our creative developer even added some custom paintwork.