For some people, we don't have the budget to afford a five-bedroom house where each space can be used for one purpose like office, playroom, or game area, do we? Now, with just one or two bedrooms, what should you do? Our list today perhaps will give you the perfect solution! Here are the top decorative items that would help turn your space into a dual-purpose room.
Furthermore, who said anything about not following the trend?! These trendy pieces will guarantee to help you to transform any room into a multi-functional area. Let's read on and make a to-do list now!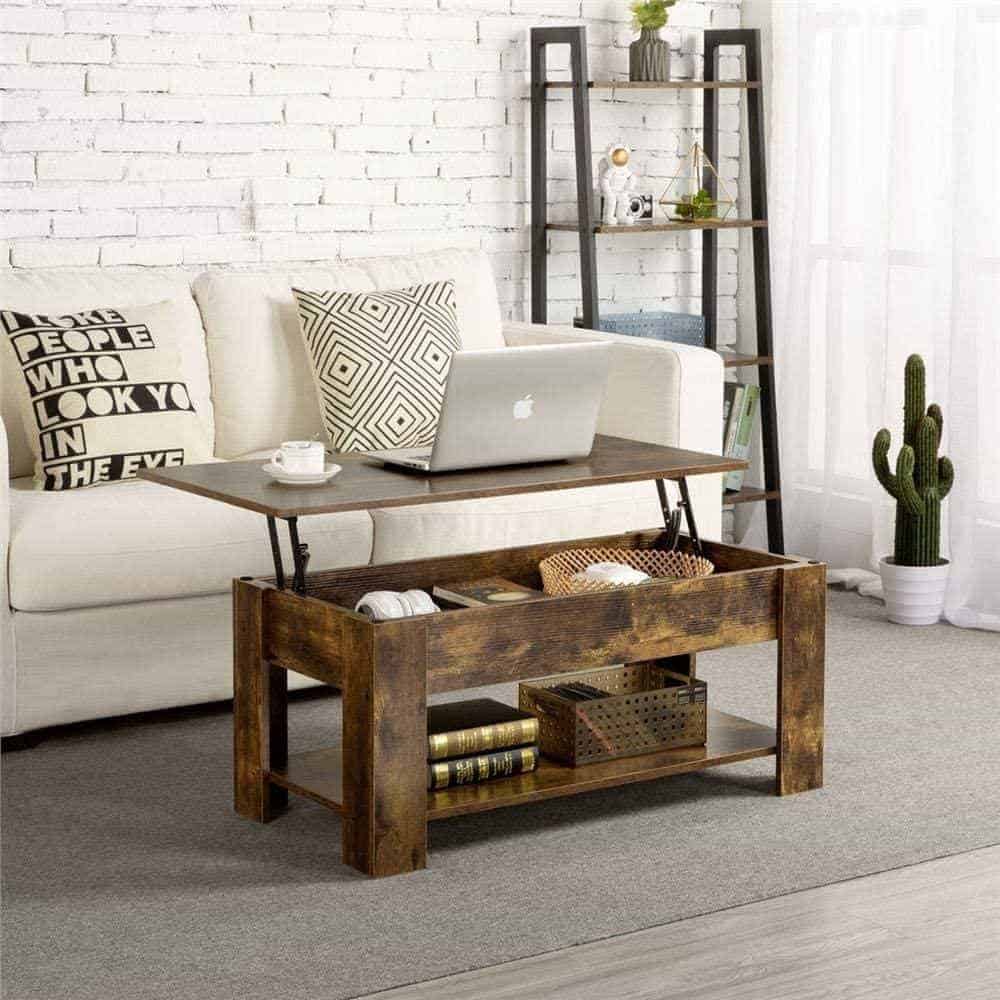 1. YAHEETECH Rustic Lift Top coffee table
If you are currently working from home, you may wonder where you should make space for your desk in the house. Sometimes buying a table is not an option because of space constraints. You don't need to build any space with this product, as it is built into one object you most probably already have in your living room. Your coffee table can easily be swapped out and replaced with this incredible dual piece of furniture.
Combine the comfort of your couch and the ease of this tow station – it's a win-win situation. The top of this coffee table lifts quickly and forms a perfect table. Not only that, but it also provides a great storage solution underneath the desktop. You can store work items, such as documents, laptops, and anything else you might need, but don't want to mess around and create clutter.