You have to buy the food to store in the pandemic but you don't know how to arrange them neatly? Here we have creative food storage ideas for you to try this week, keep reading to check them out!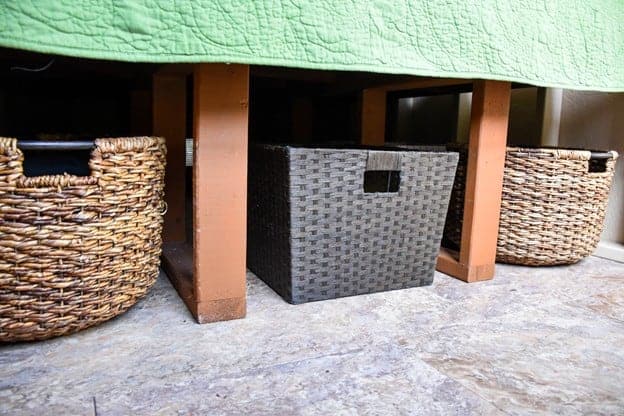 1. Buckets Under The Bed
You will be surprised to know how much space you can find under your bed. However, we don't usually pay attention to this area, as they are mostly packed with other stuff like your blanket or small items. Some of them can come from your kids trying to play in the room, or your pets throwing their toys around. Besides, most people tend to sweep everything on the floor and push them under the bed when they clean.
Now, to make the most of it, you should first organize everything. In this case, we would suggest using buckets. If you have a bed with a tall frame, consider getting some 3- to 5-gallon buckets. On the other hand, you can also buy some baskets or bins to store non-perishable food items. Lastly, make sure to seal them to prevent your pets from eating them.