Tag:
Halloween Decorations
While Halloween is a fun celebration, the preparation and work that must be done ahead of time is something we are all afraid of. It can be mentally exhausting to come up with new and intriguing ideas every year. Now that we're getting closer to Halloween, we're here to provide you with some excellent Halloween ideas that will make your party stand out from the crowd. Take a look!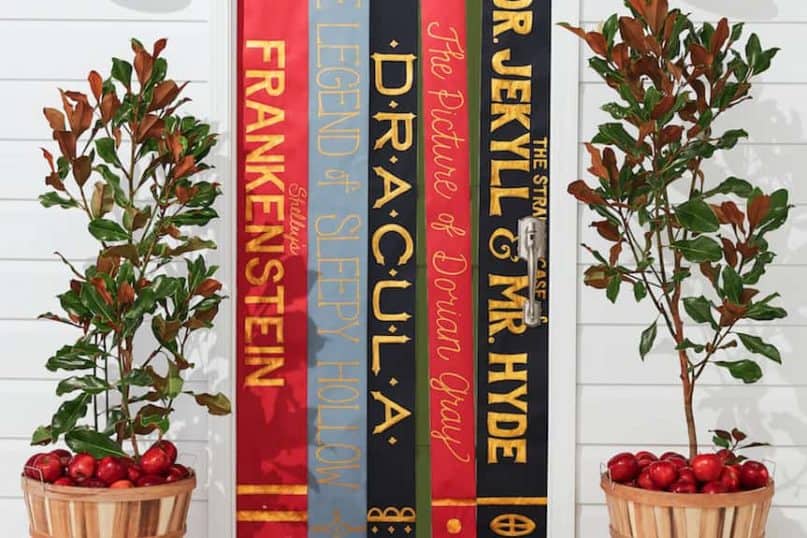 1. Spooky book decoration
Book jackets are an excellent idea for a spine-chilling entryway if you are still looking for a new decoration idea. Moreover, you won't need to spend much time and budget on this project. Firstly, make sure you have all the materials like construction paper, lettering stencils, and gold craft paint. 
Start by cutting long and thin rectangular pieces in different colors of construction paper or craft paper. After that, draw the title of the book and customize these letters with gold paint. Finally, you have to outline with a paintbrush or gold acrylic paint and attach it with double-sided prints.