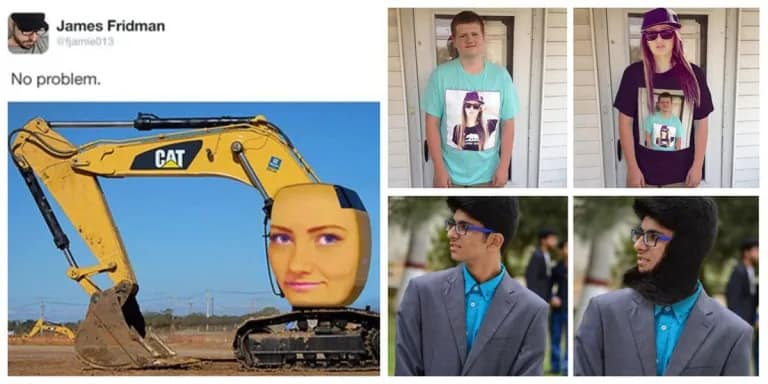 If you haven't heard of James Fridman, where have you been all these years? He is an incredibly popular and talented photoshopper who is renowned for creating hilarious pictures based on his clients' requests. Many people send him photos they want to be edited, but their instructions are often unclear. Fridman cleverly exploits this and interprets the requests in his own unique way, resulting in uproarious outcomes. It's no surprise that he has taken the internet by storm with his remarkable skills and sense of humor. Whether it's elongated legs or square heads, it's safe to say that none of the people who requested edits anticipated receiving anything quite like what Fridman delivered!
How many of you have heard of James Fridman? The guy is a master of photoshop who often takes requests for edits quite literally. In other words, he is like a wish-granting Photoshop genie who will give you precisely what you ask for (only Photoshop). After looking at the photos below, you'll understand what we're saying.
Weird kissing moment
Here's the moral of the story: close your eyes while kissing. You might look shocked or just plain weird in the photos with your eyes opened. James's Photoshop might help, but we're pretty sure that's different from what the other person expected.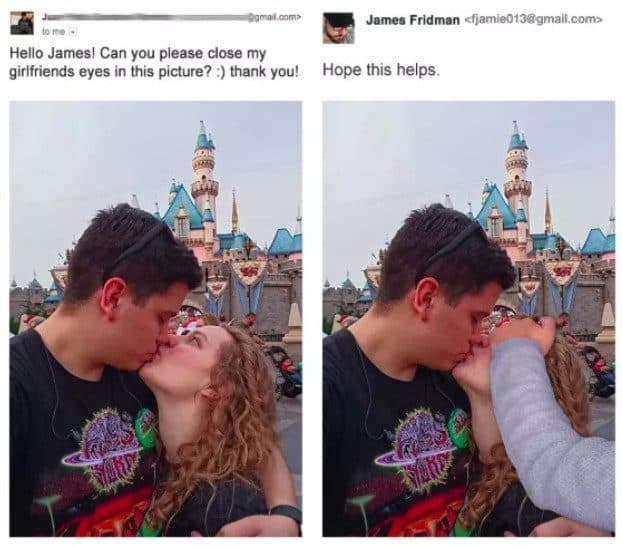 The inappropriate position photo
We could guess that a friend or relative took this photo of this newlywed couple. A professional photographer would have at least said something about the pole or would be able to edit it out themselves. However, what's done is done. The couple thought of asking James rather than using a different picture. He did as requested, and it looked like the pole fell on the couple. On second thought, this picture is pretty nice, even if the couple isn't there.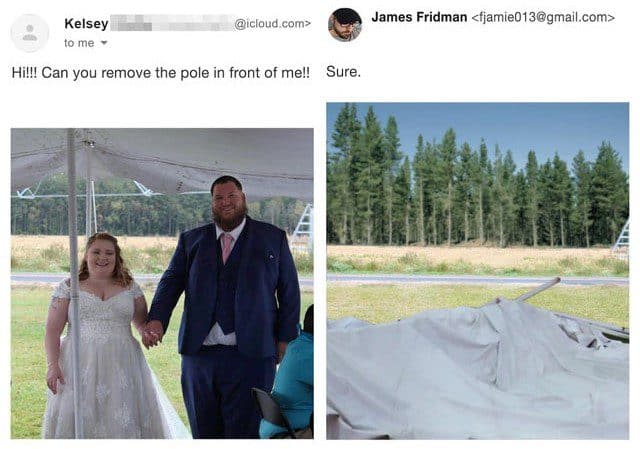 I Would Rather Hold My 17 Backward Then
The girl here was just 17! She must have been so happy at the moment, which made her not notice that she was holding the number backward. Anyways, James is always there to help. But James isn't the only person available for help. The girl could've gone to anybody. Since she went to James, wanting to reverse the one, he gave her what she asked for – in his way. She's now 71. On that note, happy 17th or 71st!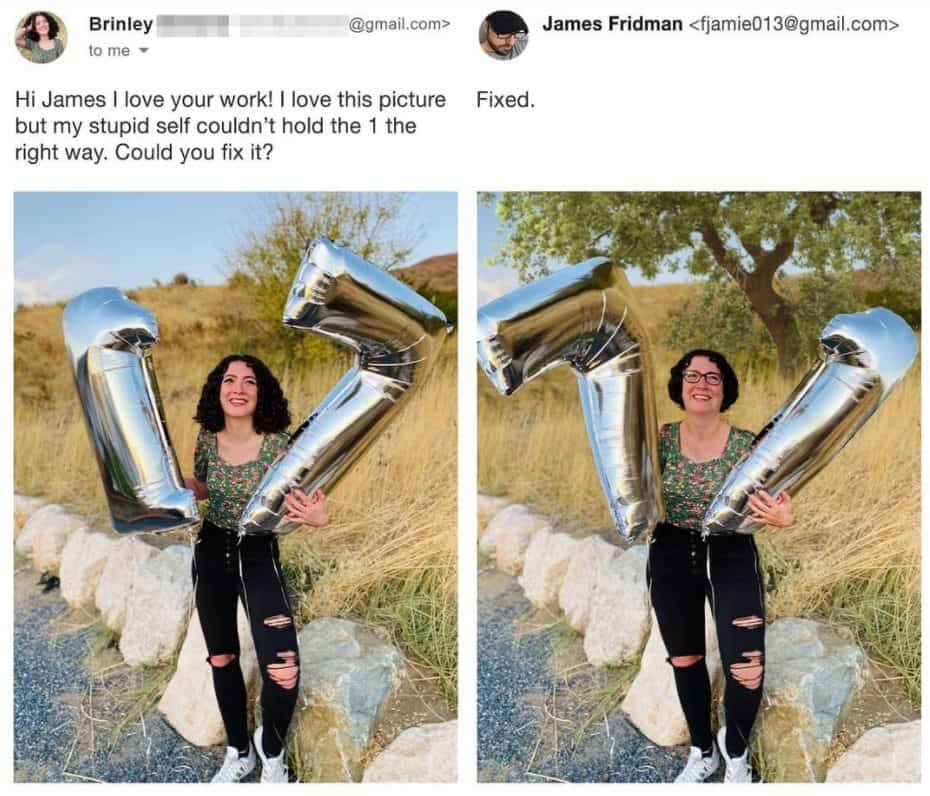 That's an Easter egg
Ezgi wanted to take a good photo for a profile picture, but her friend photo-bombed it. She could have taken another pic, but maybe this was her best shot. Instead, she let herself be trolled and went to the person who intentionally misinterprets people's requests. Imagine the second image on her LinkedIn profile or any other formal platform!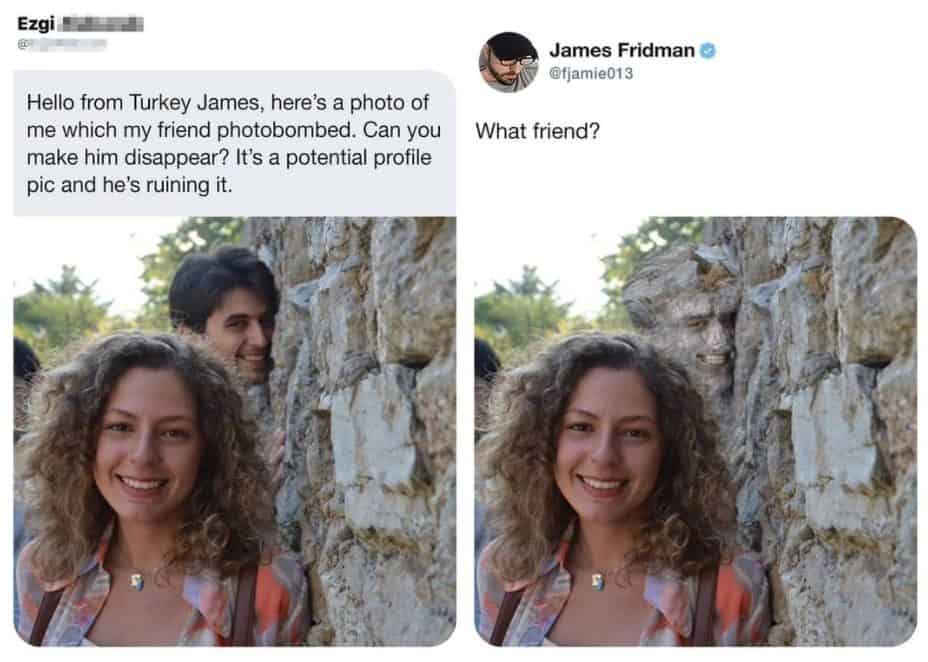 You Get What You Ask For
Liam got what was coming to him. And obviously, that was different from the angle Liam, or anybody else would've wanted, right? Photoshop can do wonders, but not miracles. Perhaps next time, he might not even leave the faces and end up cropping everybody out and adding the chandelier.