Many people would think cosplaying is just dressing up with a costume. However, it takes more time and effort to produce a perfect cosplay outfit than you think. These days, we have seen many Korean, American, and Japanese female cosplayers who have reached the expert level with their detailed craft. Today, let's take a look at some of the most impressive female cosplay outfits on the internet!
Mercy Halloween
If you're a fan of Overwatch, you must have recognized this character. Take a look at this girl's Mercy Halloween cosplay!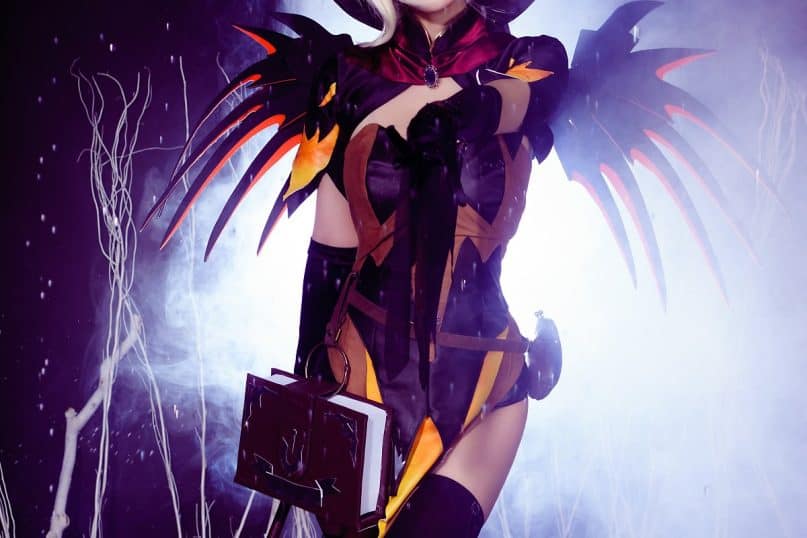 With all the remarkable details, including hair and makeup, this is undoubtedly one of the most impressive female cosplay outfits we have seen!
Cinderella
Singer and YouTuber Ginny Di recently shared these photos of her posing as Cinderella. Moreover, this was also her first self-photo shoot. "This was my first self-photo shoot – so I made the costume, modeled it, shot the photos (using my camera's timer), and edited them!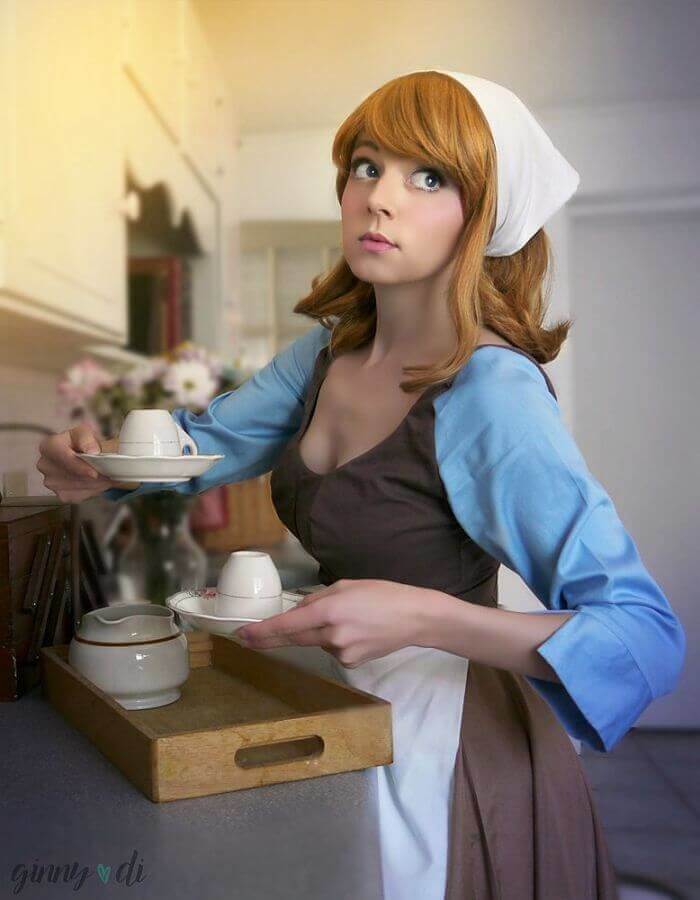 So yes, that's my awkward pastel outdated kitchen. I'm super proud of how the photos came out and wanted to share!" she stated in her post. We have to give her many points as she's done a great job with the costume and props!
Daenerys Targaryen
Mother of Dragons is a controversial character in the Game of Thrones series. You either love her or hate her; there's no in-between.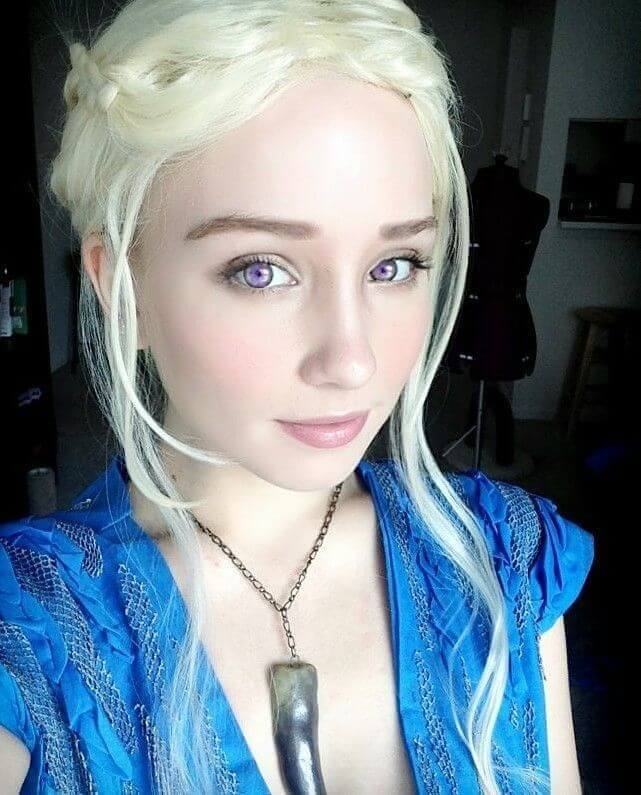 Let's take a look at this beautiful female cosplayer! White hair, amazing eyes, and great makeup, she makes an amazing Daenerys Targaryen.
Princess Zelda
As one of the most popular characters in The Legend of Zelda, many people have tried cosplaying as Princess Zelda.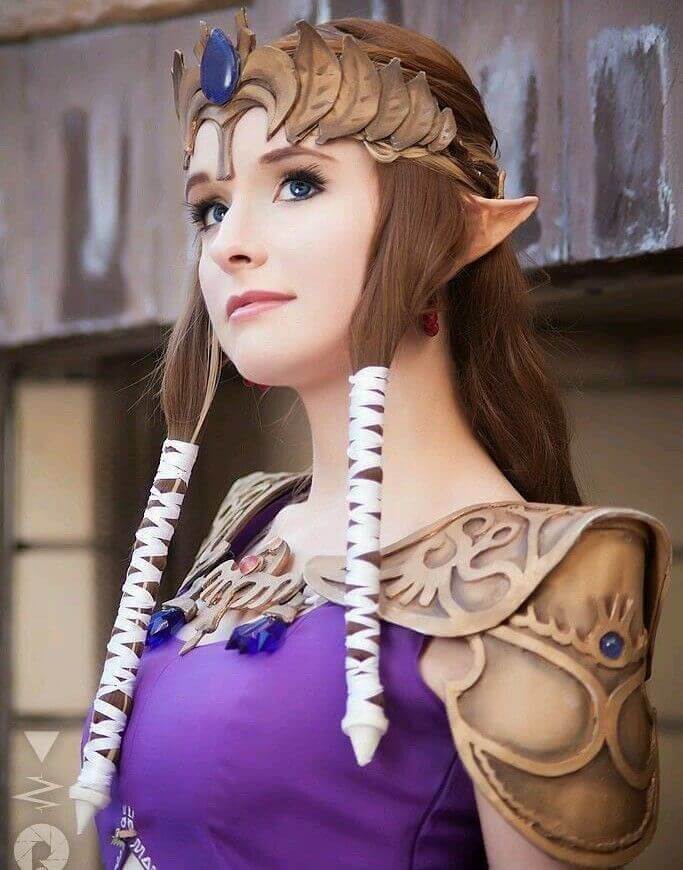 This beautiful female cosplayer has spent a lot of time and effort to bring her to life and should have received a perfect ten on the scoreboard!
Elsa
When Frozen was at its peak, many people (including children) have picked Elsa to cosplay.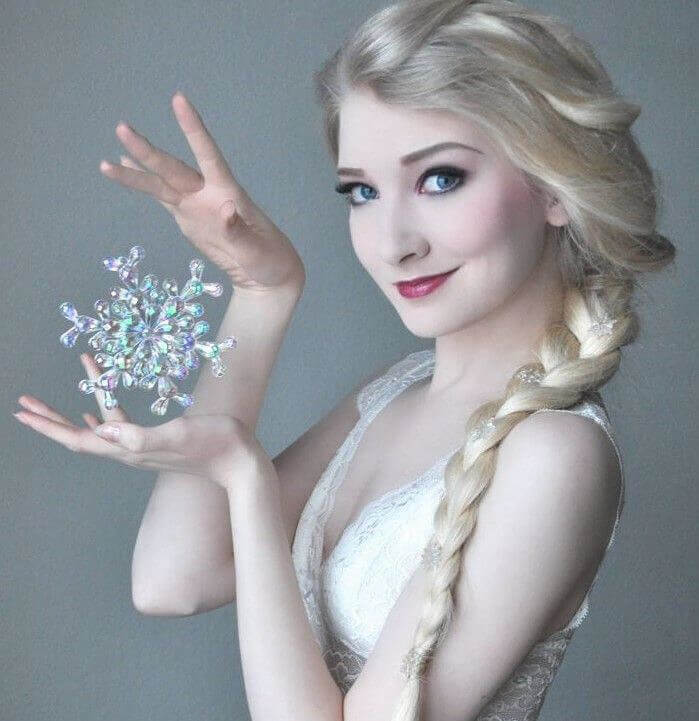 This cosplayer right here has perfectly re-created the gorgeous ice queen. Her magic tricks, beautiful hair, and fair skin make a great picture!
Vanellope von Schweetz
What an adorable cosplayer! If you haven't recognized her name, this is the lead female Vanellope von Schweetz of Disney's Wreck-It-Ralph movie.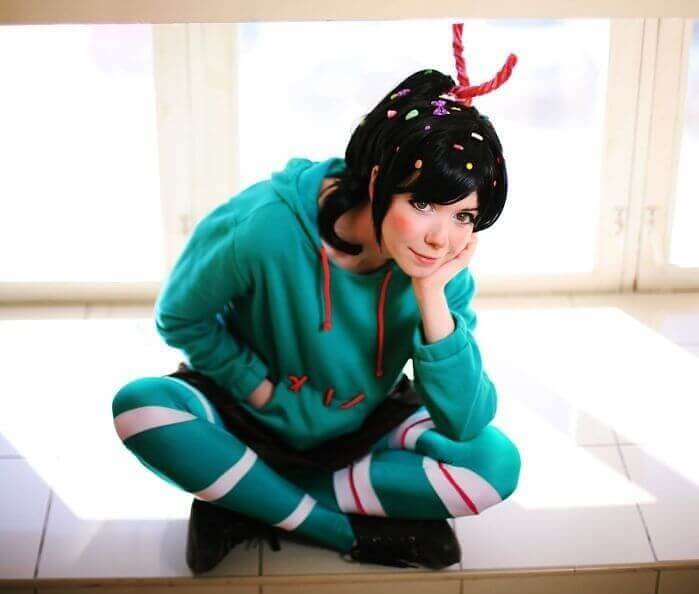 While we do love the photo, there seems to be something missing! Perhaps she could include her best friend Wreck-It-Ralph in the next photo shoot? Let's hope he won't 'wreck' it!
Lara Croft
Another one of the most popular female cosplay outfits must be Tomb Raider herself. Previously, Angelina Jolie did a great job at playing her in the original movie.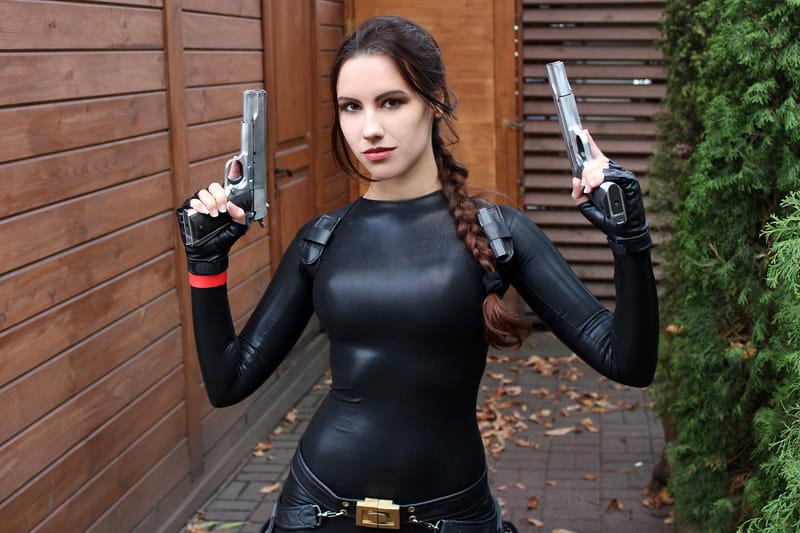 Nevertheless, this girl gets our vote thanks to her expertly crafted design and well-made costume.
Wednesday Addams
Once in a while, we all sit back a rewatch an episode of the Addams family, don't we? Among them, Wednesday Addams caught our eyes due to her mysterious mind and attitude.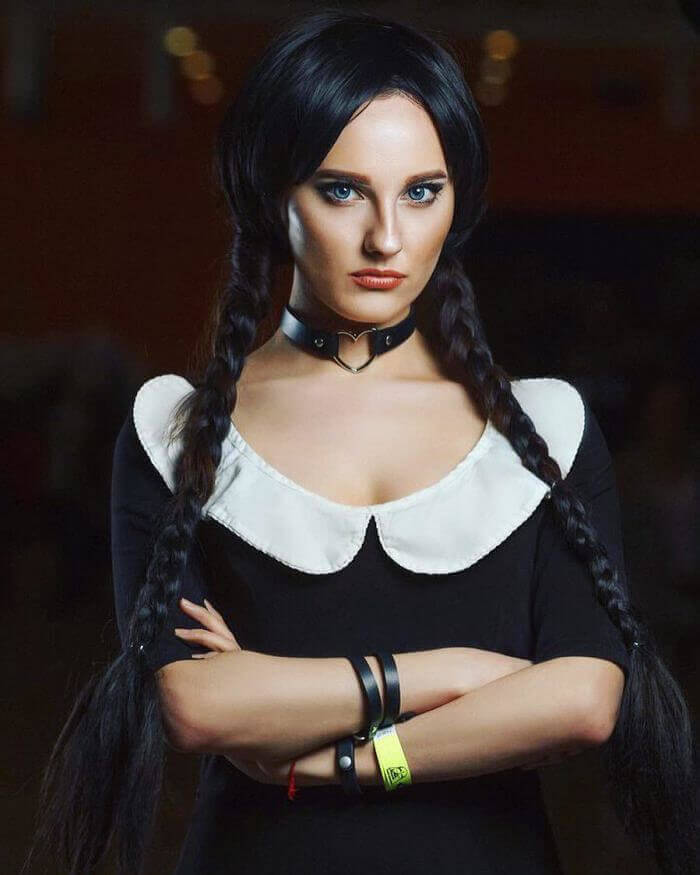 This time, a cosplayer has delivered the essence of this particular character. We bet the creator of this character, Charles Addams, will approve of her!
Rey
This girl has chosen to cosplay Rey, one of Star Wars' leading ladies' roles.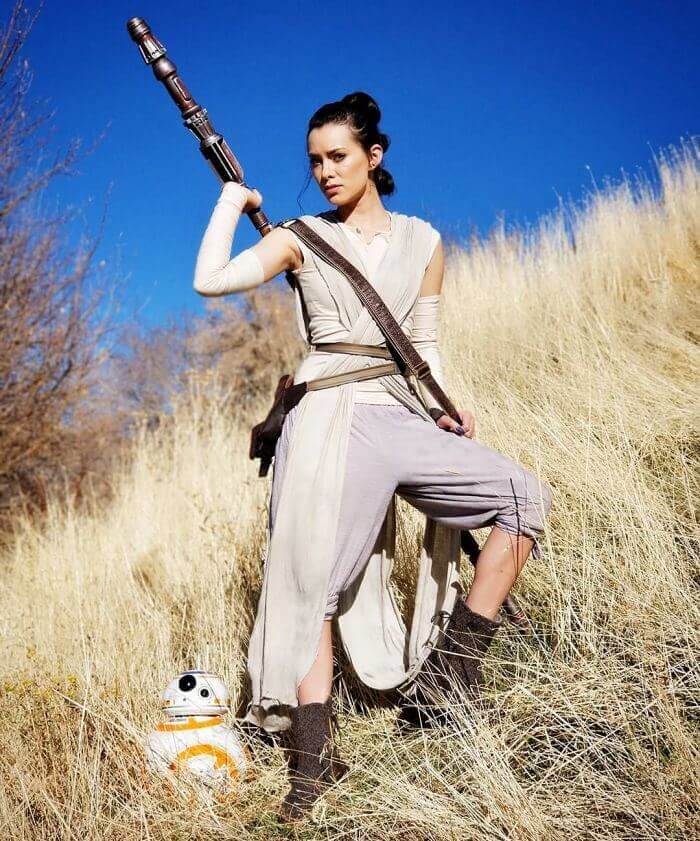 Judging by this photo alone, we could say that she has done an outstanding job.
Misty
Aside from the costume and makeup, it would make the process smoother if the cosplayer could adopt her character's thinking and attitude.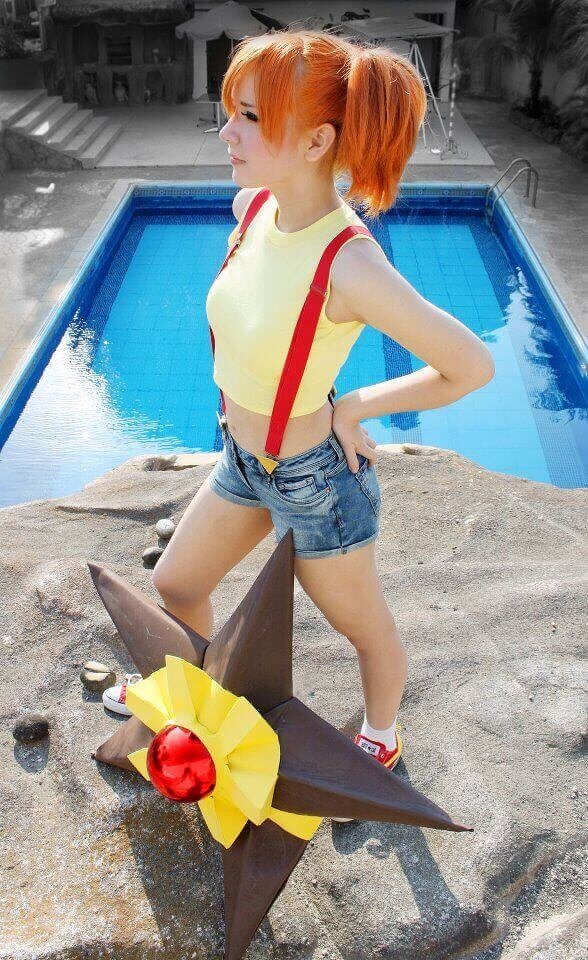 Posing as the famous Misty from the classic anime Pokemon, she surely understood the assignment with her confident posture.
Jessica Rabbit
Do you ever wonder why this character's name is Jessica Rabbit? Perhaps because of the red HARE?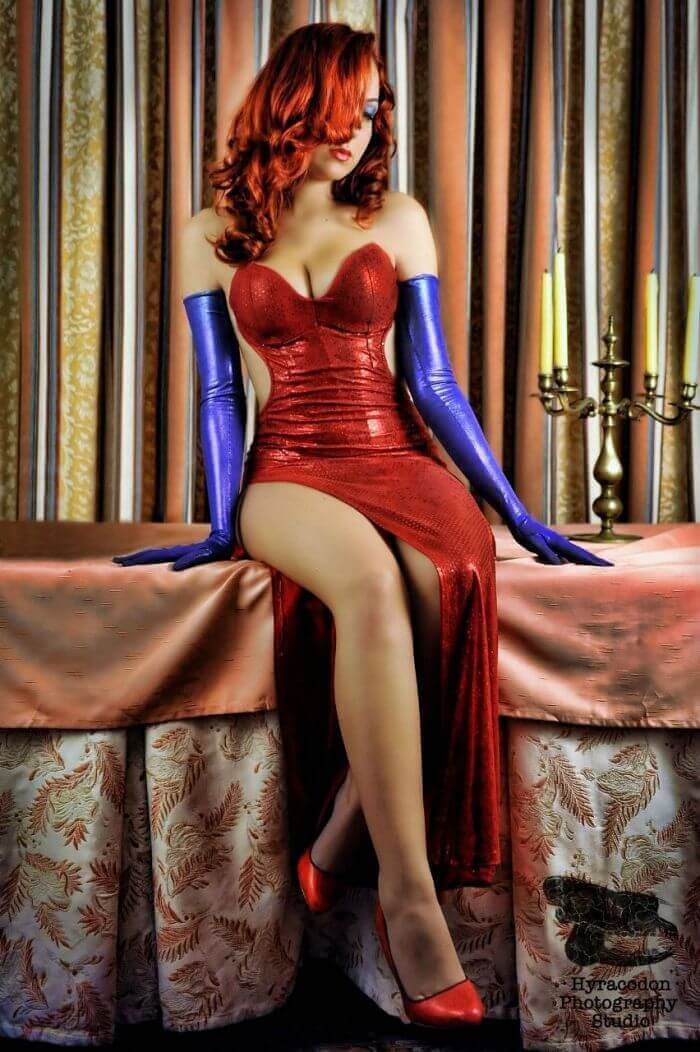 Thanks to its attention to detail, this fantastic costume caught our eyes the most. Besides, the girl's stunning look also plays a significant role!
Catwoman
If male cosplayers often pick Batman, then the female has our version of Catwoman.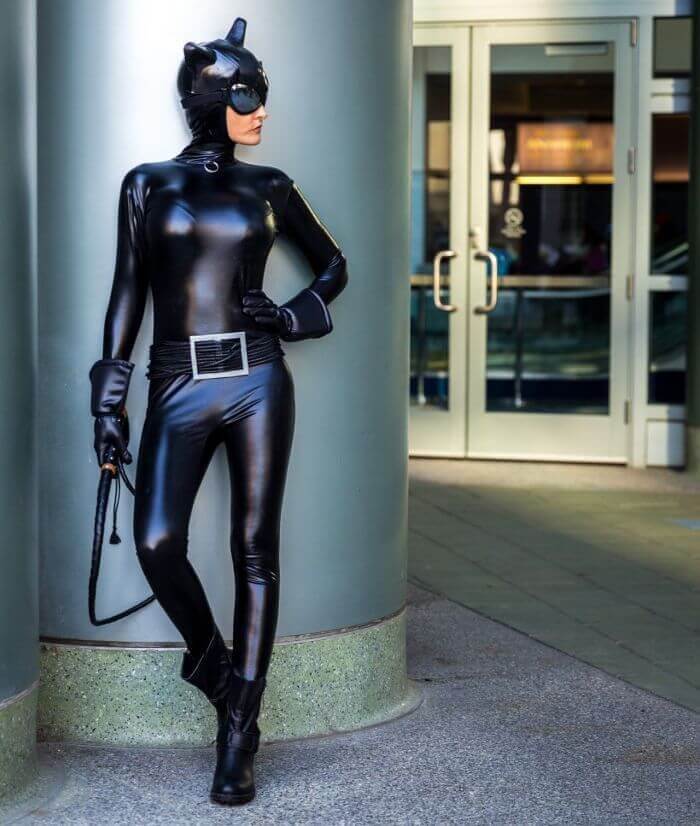 This amazing Catwoman stole the show without needing any extra tidbits or props. Who needs Bruce Wayne anyway?
Data
After delivering an excellent cosplay of Rey, she went on and became the perfect female version of Data (Star Trek).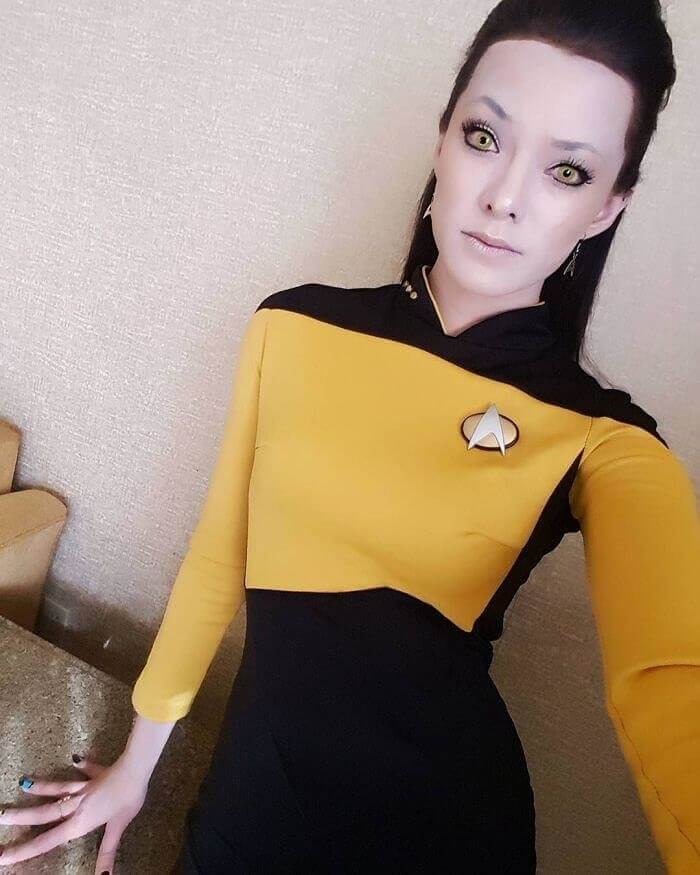 She even paid extra attention to her intricate costume, hair, and makeup. Can anyone compete against this Queen?
Cassie Cage
When talking about the Mortal Kombat fighting game series, we all have to mention Cassie Cage. In detail, the daughter of Sonya Blade and Johnny Cage appeared in Mortal Kombat X.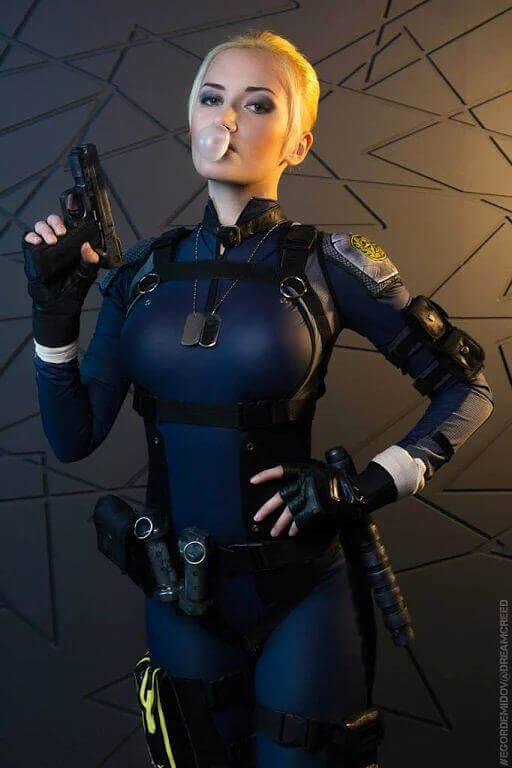 It's hard to capture Cassie's fierceness, but this female cosplayer archived it easily.
(Ms.) Captain America
How do we even start to describe this cosplay? One of the most extraordinary things about cosplaying is that you are not limited. You can freely pick any character and modify it to fit your taste.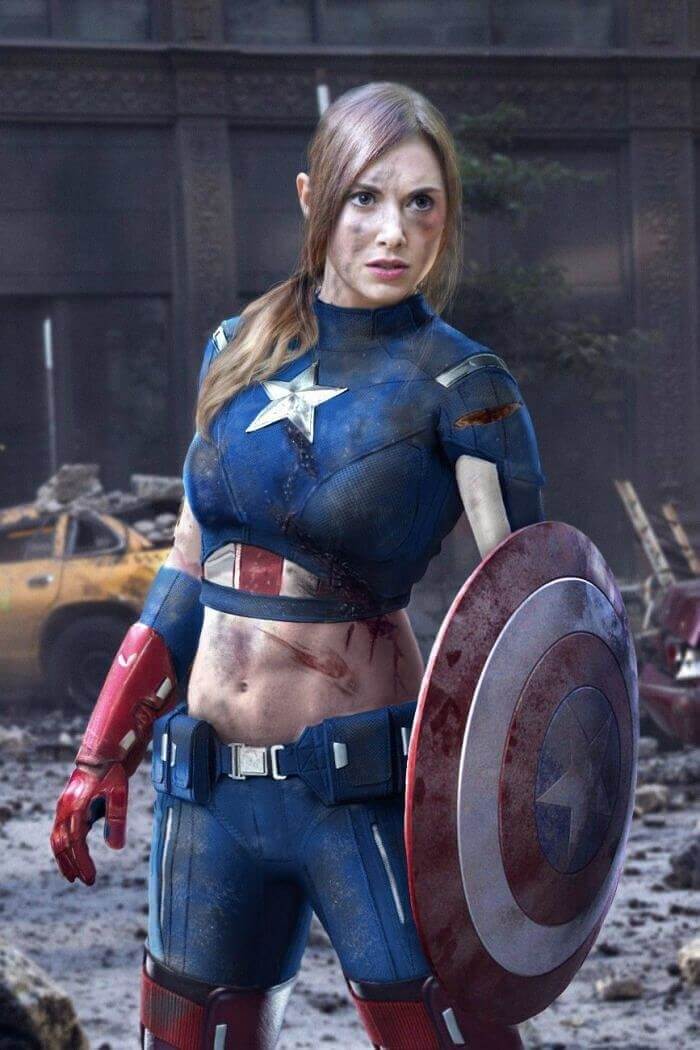 When this cosplayer tried to take on the Captain America character, she did wonder with her costume. You can follow the same design or simply go beyond and challenge yourself with a twist like her.
Wonder Woman
Aside from (Ms.) Captain America, many female cosplayers also picked Wonder Woman as their favorite. When Gal Gadot delivered a perfect performance as Wonder Woman, its impact was undeniable.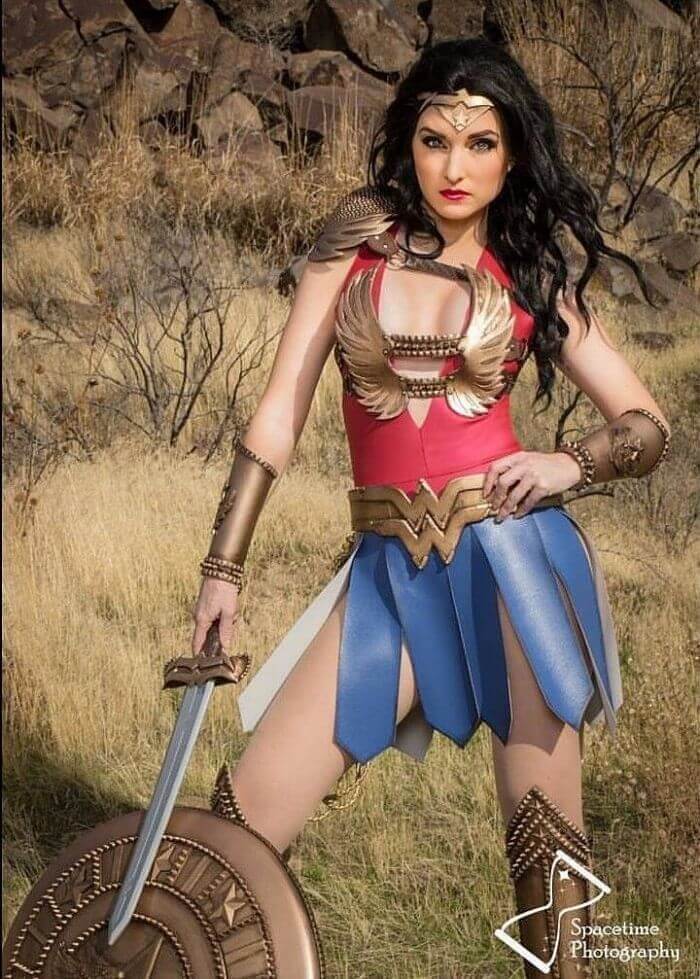 It could be a challenge to portrait such a strong character for some people. However, with the sheer attitude and great costume plus props, it seems like this female cosplayer has done an excellent job!
Princess Jasmine
Aside from Cinderella, Princess Jasmine is also another famous Disney princess. With her beautiful look and powerful spirit, "I am not a prize to be won!" she has won our hearts.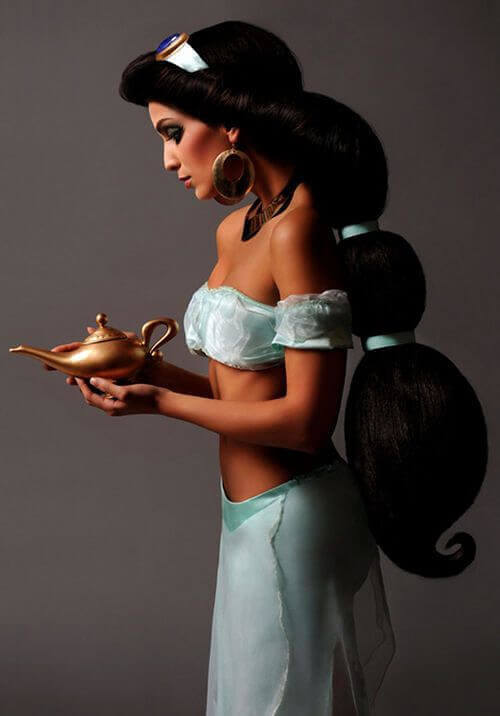 This female cosplayer has taken the chance to bring this character to real life. A ten out of ten from us for her amazing hair and costume!
Harley Quinn
Margot Robbie has brought Harley Quinn out of the shadow for these past few years. She is not just a love internet to the infamous Joker anymore.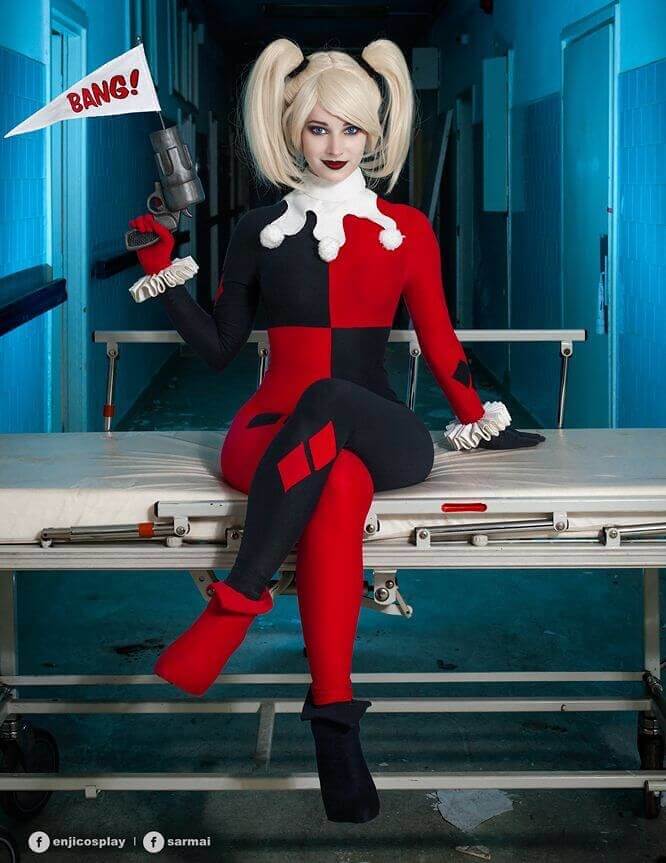 At first glance, we even thought this was Margot Robbie herself. However, this was the fantastic work of another cosplayer.
Orion Showgirl
As mentioned above, if you could bring a twist to the original character, why not do it and impress the crowd?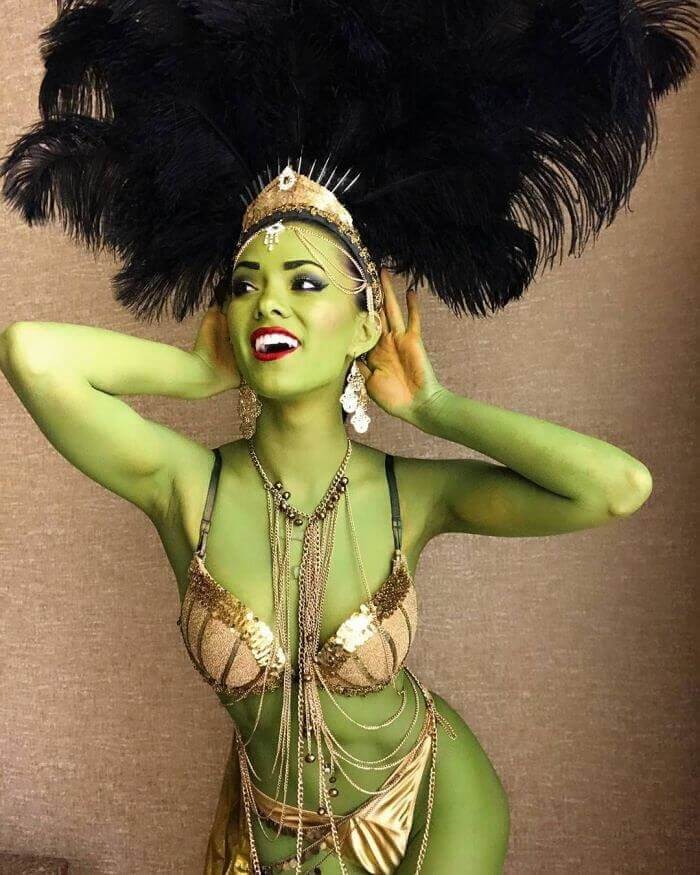 This cosplayer has delivered a unique take on the Orion Showgirl. With this type of detail and dedication, it's safe to say cosplaying is a type of art itself!
Tracer
We have another Overwatch character on the list! When Tracer first debuts in the comic as a lesbian, many fans have shown positive reactions and feedback.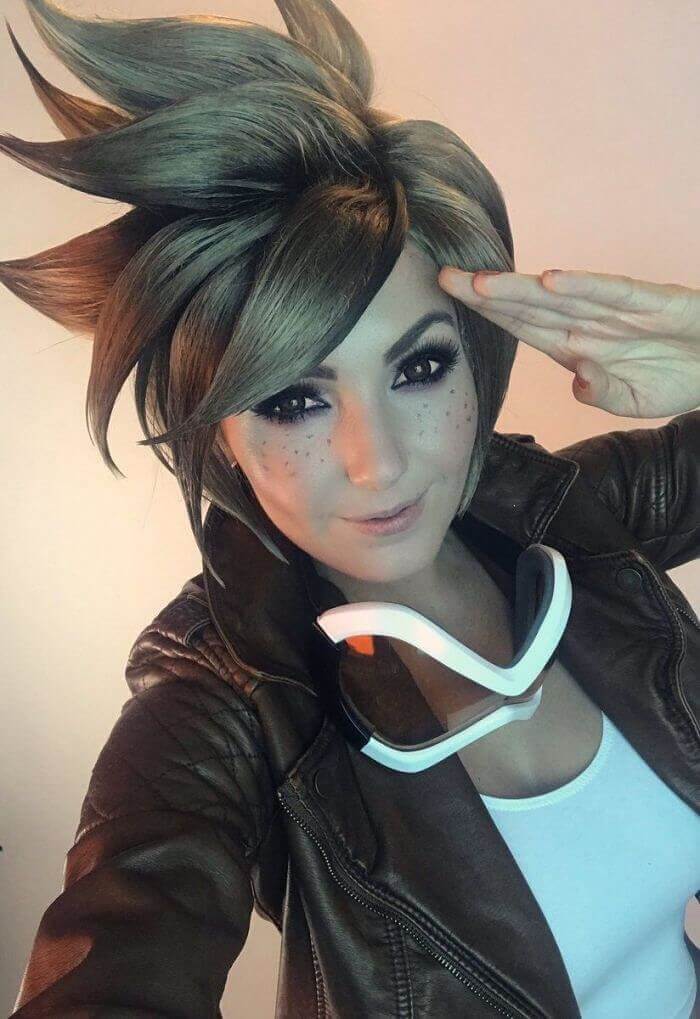 Throughout the video games, Tracer adopts many looks. This female cosplayer has picked the most popular rendition and undoubtedly crushed it!
Mera
Aside from Wonder Woman, Atlantean Queen Mera is also a popular DC character choice for female cosplayers.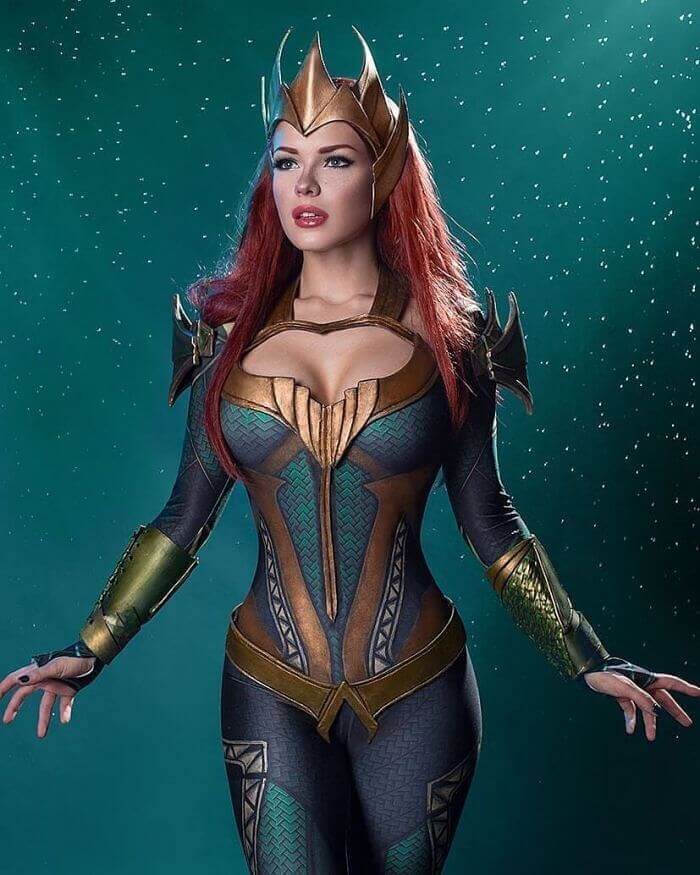 While it's hard to portrait the Queen of the Sea perfectly, this female cosplayer perfectly nailed it!
Kim Possible
If you have watched Disney Channel, Kim Possible must be on our list of the most favorite characters!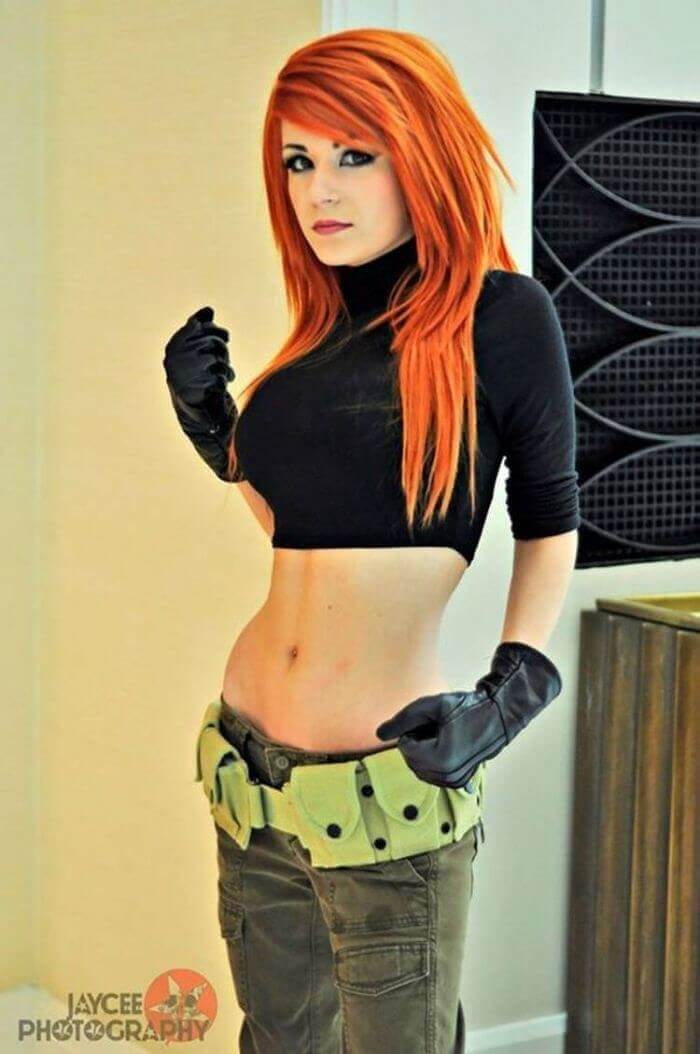 Despite her name being Possible, it's hard to capture the cute and badass image of her in just one photo. However, this amazing female cosplay outfit has impressed us all!