If you have a big passion for history and architecture, mixed with a bit of a travel dream, here is a checklist for your upcoming getaway! From New York City's multi-million-dollar residences to the Midwest's humble beginnings, there are homes across the country with both priceless value and significance.
Keep reading to discover the homes of some of the notorious billionaires in the United States, the president's birthplace, and everything in between. While Frank Lloyd Wright residences are probably your favorite aesthetically, it will be challenging to choose which one you will want to visit next! Enjoy this epic list of historic houses of America.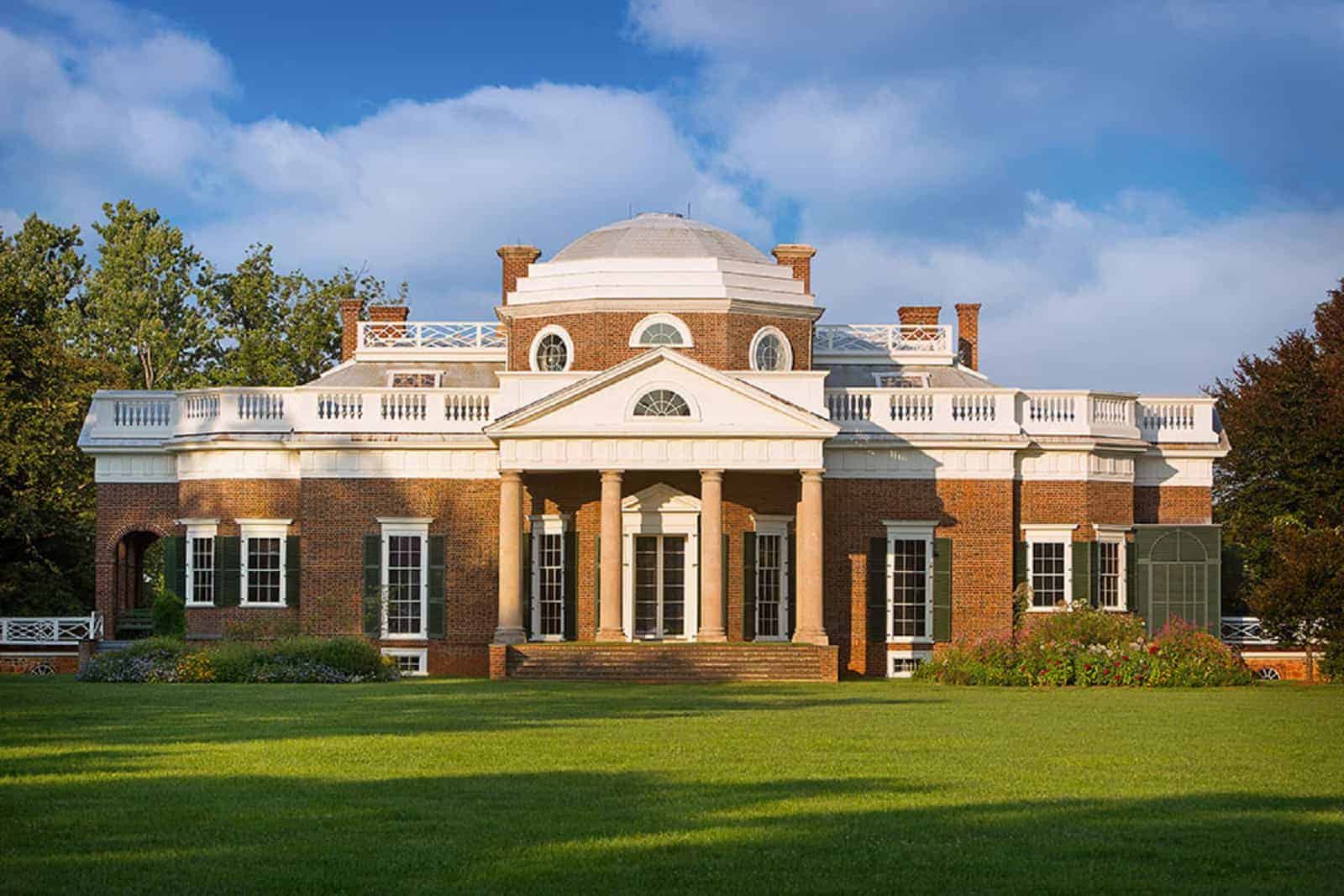 1. Monticello
Monticello is probably one of Charlottesville, Virginia's most prominent houses in the United States history. It was the home of Thomas Jefferson, who is the third US president, and served as his primary plantation. In running the 5,000-acre farm, which mainly grew tobacco, Jefferson used slave labor.
On the US nickel, the Neoclassical style home is featured. Both the National Historic Landmark and UNESCO World Heritage Site were named. Moreover, in the building's construction, Jefferson adopted the Italian Renaissance design ideals of the renowned architect Andrea Palladio. At only 26 years of age, Jefferson started building the home on land inherited from his father.