When it comes to wedding inspiration, most women will look for it in celebrity wedding dresses and gorgeous ring designs for inspiration. In this article, we've rounded up some of the most expensive celebrity engagement rings given by their partners. You'll see some of your favorite celebrities, like Ciara, Angelina Jolie, Kim Kardashian, Blake Lively, and even Queen Bey. Try to guess how much their ring cost!
Gwen Stefani
Gwen Stefani is undoubtedly a big star, so her husband-to-be must take ages to choose the right ring for her. Gavin Rossdale proposed to her in 2002 with a thick bracelet with diamonds in the middle. After their wedding, later that year, Stefani started wearing another ring, the one you can see in the picture. This ring is platinum, and in the middle is a large heart-shaped stone, symbolizing love and unity. The halo around the diamond is also heart-shaped.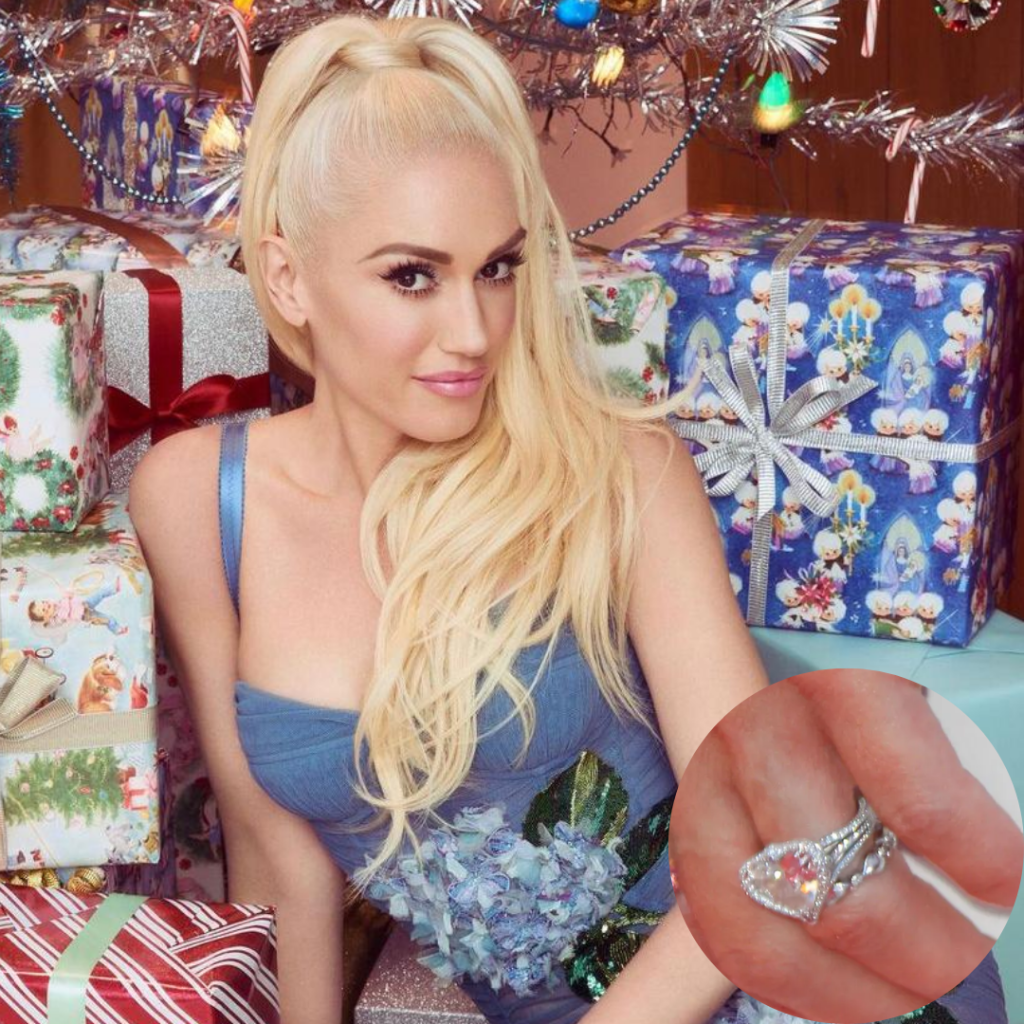 Kyle Richards
The Real Housewives of Beverly Hills is a great show many of us have watched at least once! Here is a fantastic photo of Kyle Richards and her enchanting engagement ring from Mauricio Umansky. It is a cushion-cut diamond in a pavé-encrusted halo setting with two hilts. Richards added three extra bangles to her wedding suit, and she wears them all together, as pictured above! Wow, what a lucky girl.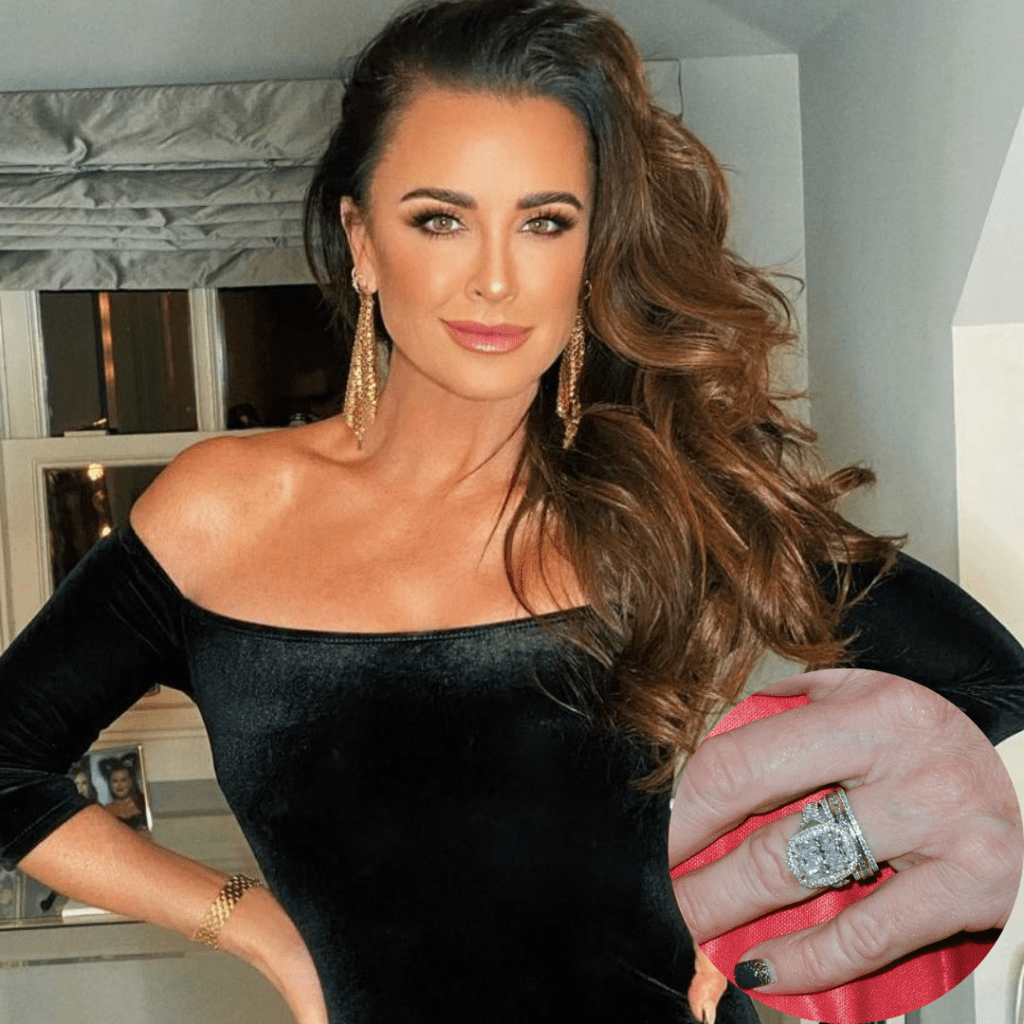 Miley Cyrus
Miley Cyrus and her ex-husband Liam Hemsworth have been in an on-and-off relationship for many years. Liam proposed to Miley with a floral 3.5-carat cushion-cut diamond ring set in an 18-carat gold frame. While the design isn't necessarily her style, Miley still loves it. She often replaces it with unusual rings that better suit her personality. Sadly their marriage story didn't last long due to many reasons.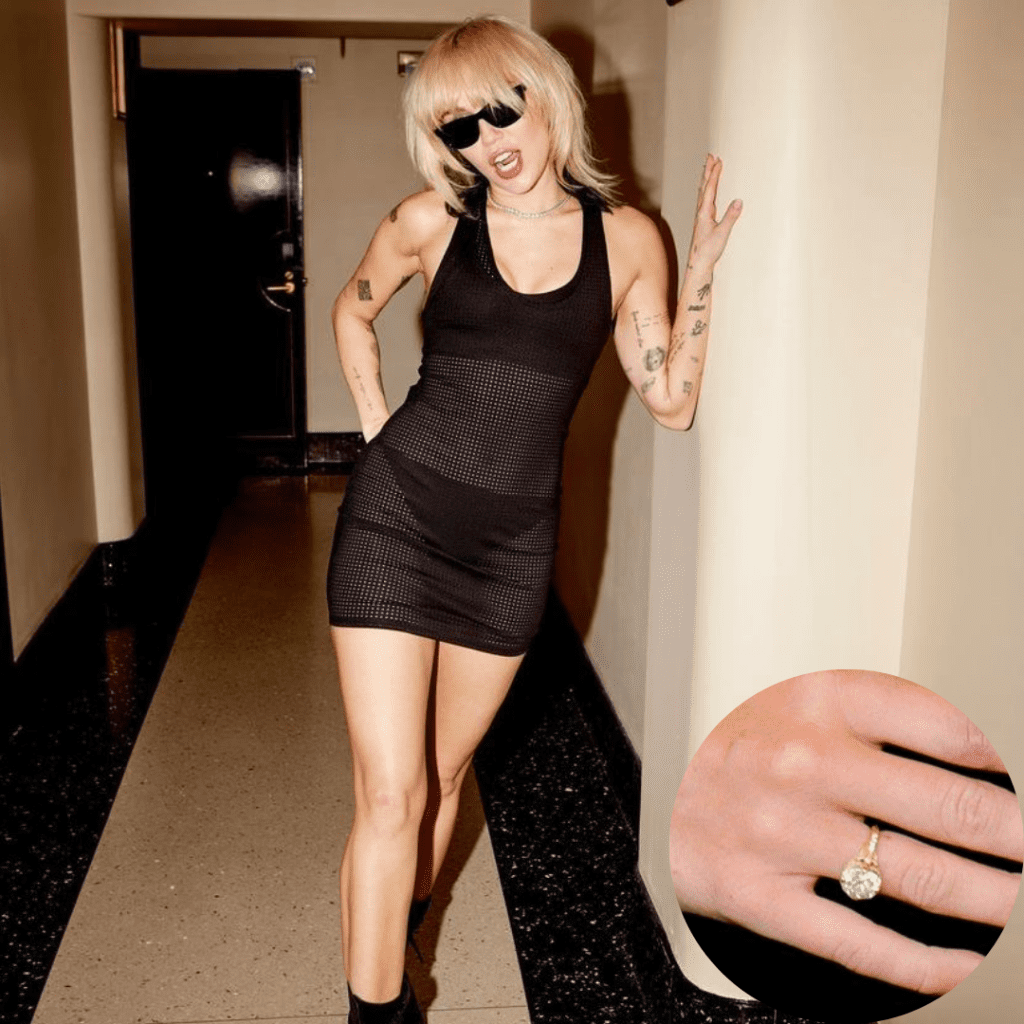 Teyana Taylor
Teyana Taylor and her lover Iman Shumpert got married in 2016. He proposed an excellent ring a year ago: it featured a sizeable uncut ruby surrounded by a yellow gold band set with diamonds. It's mesmerizing! Look at that beauty! Although they had a private and quiet wedding, there is nothing subtle or sly about the ring. What we love most about this relationship is Teyana's Instagram post of the ring photo and the caption, "I'm his Ruby Woo." This couple looks very romantic and happy in their marriage.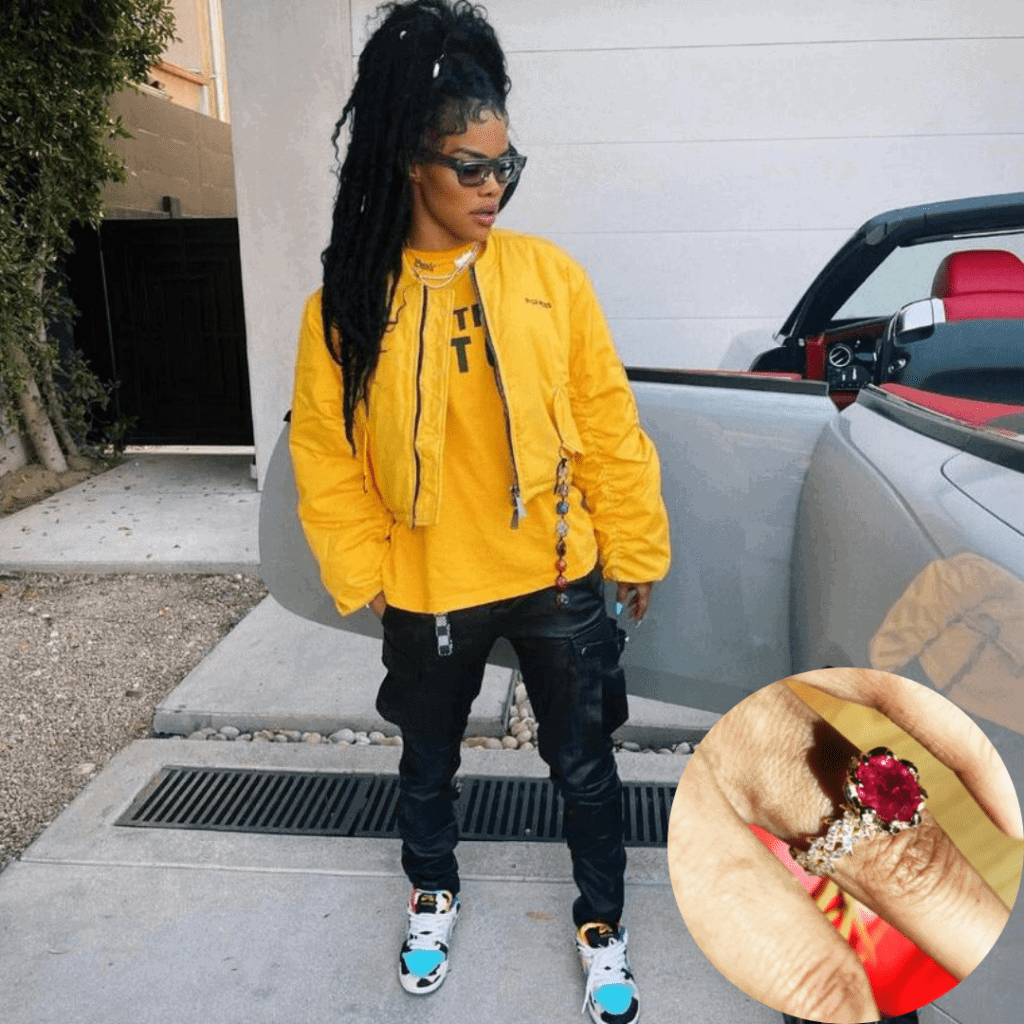 Jessie James Decker
Country singer Jessie James got engaged in Las Vegas to famous NFL player Eric Decker in 2012. He proposed to her with a pretty round-cut diamond ring with a sparkling design. They officially got married the following summer. What better way to express your love than with a beautiful piece of jewelry like the one pictured? She must have been on the moon. Although the ring was beautiful, their marriage was forever celebrated with two children, Eric and Vivianne.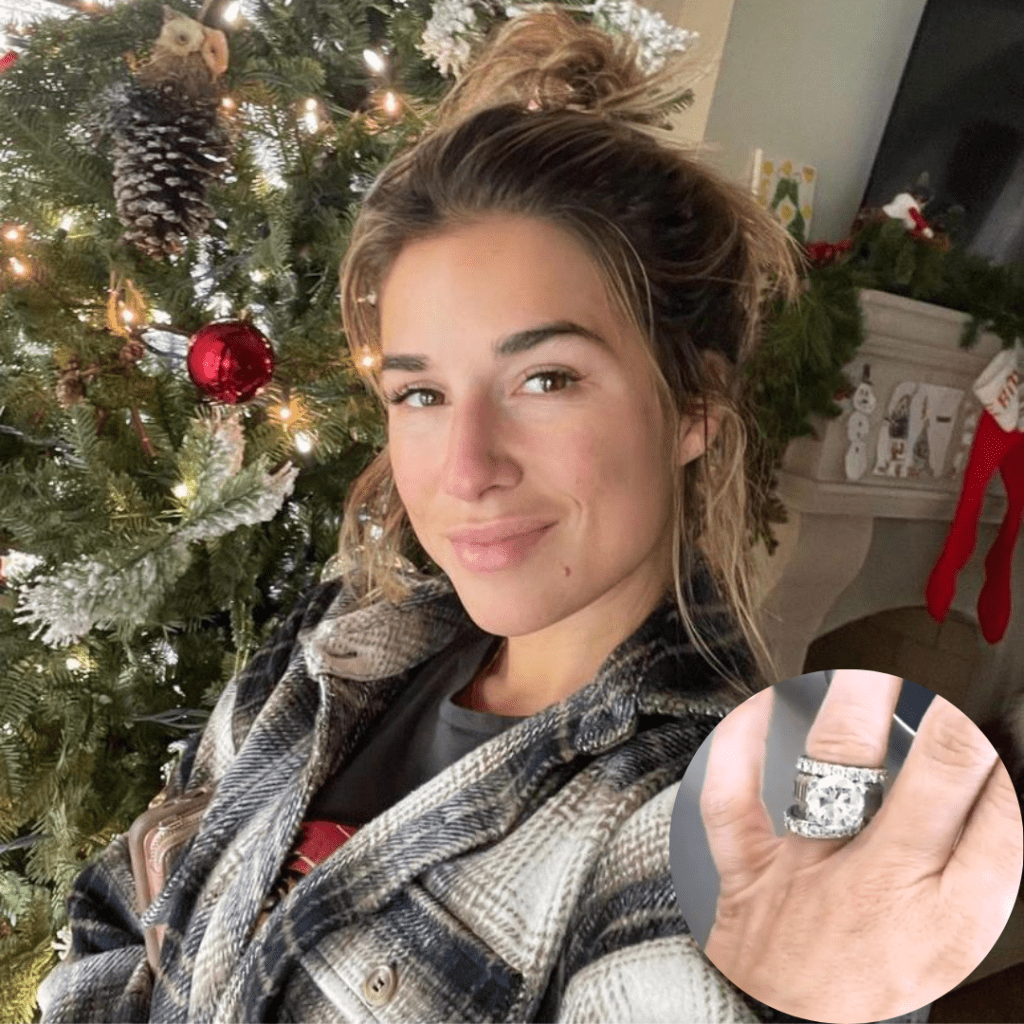 Kim Kardashian
Although they announced their divorce, Kim and Kanye will forever be in our minds and hearts as iconic couples of the past decade. In 2013, Kanye West proposed to Kim with a 16-carat Lorraine Schwartz ring. We all know Kanye West as a sort of over-the-top character, and so the ring and the way he proposed fit perfectly with his way of life. Now that Kim is dating Pete Davidson, maybe we'll see a more iconic marriage proposal soon. Only time will tell.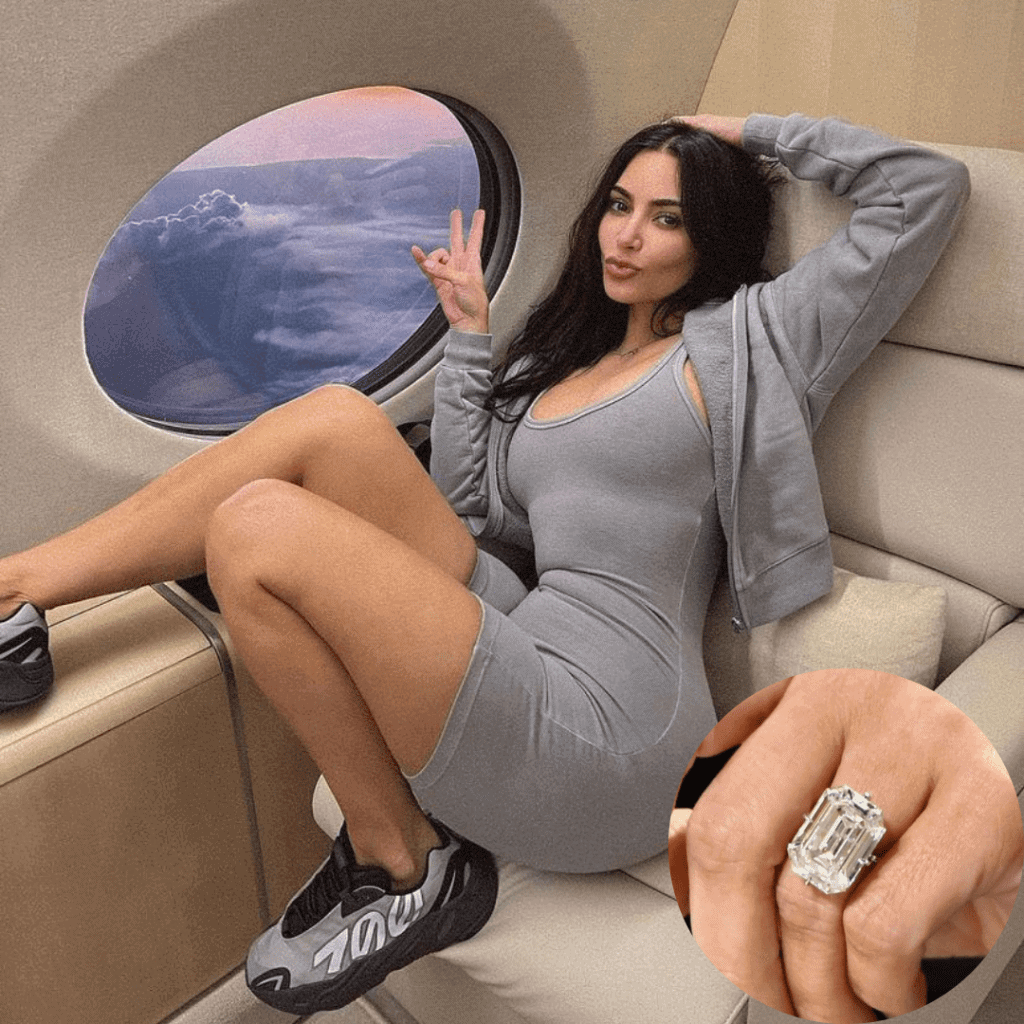 Lady Gaga
Lady Gaga is an eccentric, dominant, powerful woman and artist, so you might be surprised to see her engagement ring. Taylor Kinney proposed to the singer in 2015 on – Valentine's Day – Wait for it – Valentine. The shape of the diamond is lovely as it weighs 6 carats, set in a platinum band. The base of the band has the words "T<3S," adorable and romantic (Lady Gaga's real name is Stefani Germanotta). Sadly, the couple broke up, and Gaga returned the ring.