Have you ever heard of 'Reupholstery'? In detail, this is a good way to give your furniture a new and unique look. This method aims to help you decorate your furniture seats with webbing, paddings, fabric, leather covers, and springs. Furthermore, it will make your room stand out from the rest with this type of design.
On the other hand, many will hear the word Reupholstery and think that it would cost too much money and time. However, this is not true! If you follow the right steps to do, it won't take longer than an hour to give your chair a new life. Additionally, you can pick out the materials and items based on your budget, so less chance of breaking the bank. Now, ready for some interesting projects you can make this upcoming weekend? Read on!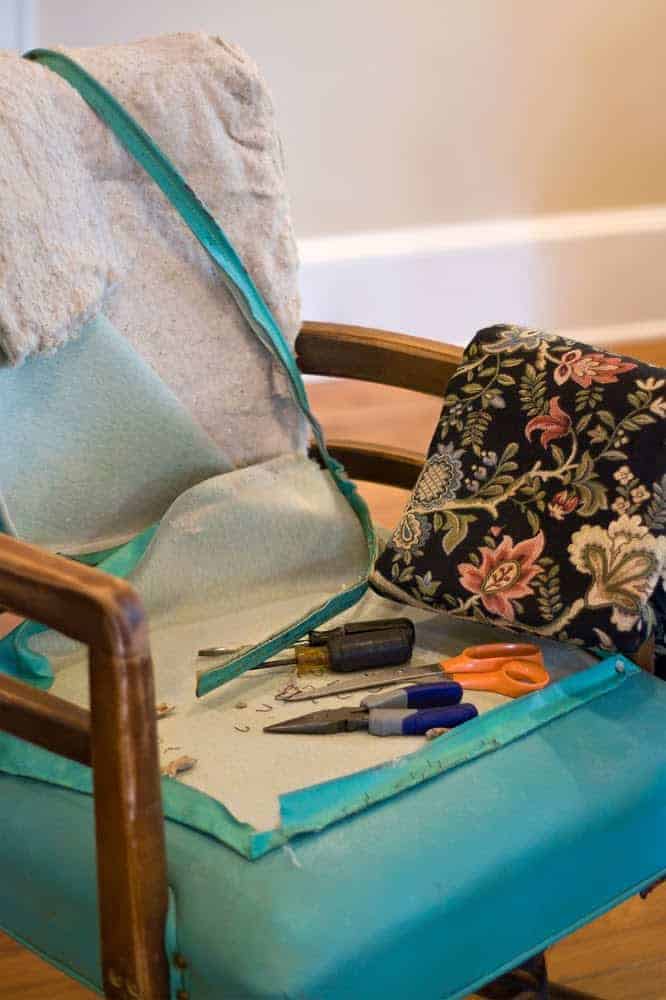 Time and amount of tools you need
You think you need many tools and hundreds of dollars when you walk into an upholstered business and see the employees working. All fabric comes with an expensive price tag, you might feel dizzy with all the tools paying around their work area. Furthermore, they always talk about how busy their store is, so it would be hard to confirm the exact time to complete your chair. The waiting time could take up to a week or more.
Now, if you can do it by yourself, then you can avoid all of those unwanted situations. Lots of people have tried to follow these steps to reupholstered their piece of furniture below and succeed, and so can you. Besides, the more you practice, the better you will get. And in no time, you can finish a project even within a day. Now, let's start with the first things: the tools! You will only need three items!