Celebrities are just like us, and it's no surprise they have strict diets between gourmet meals and exotic dishes. Of course, anyone who has been on a diet could tell you: that there's always a favorite cheat meal. Some of the most well-known celebrities have shared their favorite cheat snacks. From savory snacks to the sweetest desserts, these celebrities have revealed what they reach for whenever it's time to treat themselves. So let's dive in and see what your favorite celebrities' cheat meal cravings are.
Karlie Kloss
Early on in her modeling career, American fashion model Karlie Kloss once could rely on her metabolism to help keep her in shape. Kloss says she was able to eat all the snacks and candies she wanted. However, she has since changed to a strict pescatarian diet. Kloss does have one particular type of candy that is too hard for her to give up. Dark chocolate takes the top spot as her number one cheat day snack. Kloss says it is even better if there's sea salt or caramel.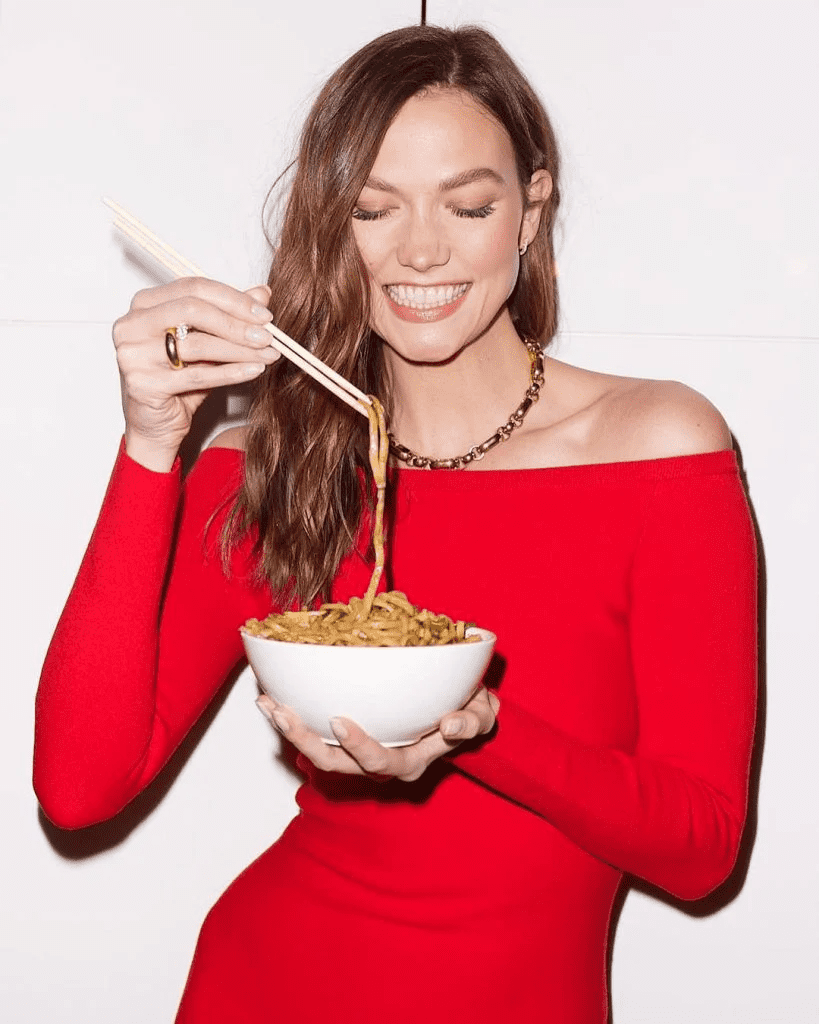 Kim Kardashian
Kim Kardashian, an American socialite and businesswoman is no stranger to dieting and staying fit. The star has often shared what she's cooking in her kitchen and how healthy she likes to eat while staying fit. And yes, she, too, has some favorite snatch. Kim has admitted that she loves to indulge in the occasional fast food trip to some of her favorite places, like Chipotle, McDonald's, Taco Bell, and In-N-Out Burger. However, one treat seems to top them all: Churros. Kim even got a churro machine for her birthday in 2015.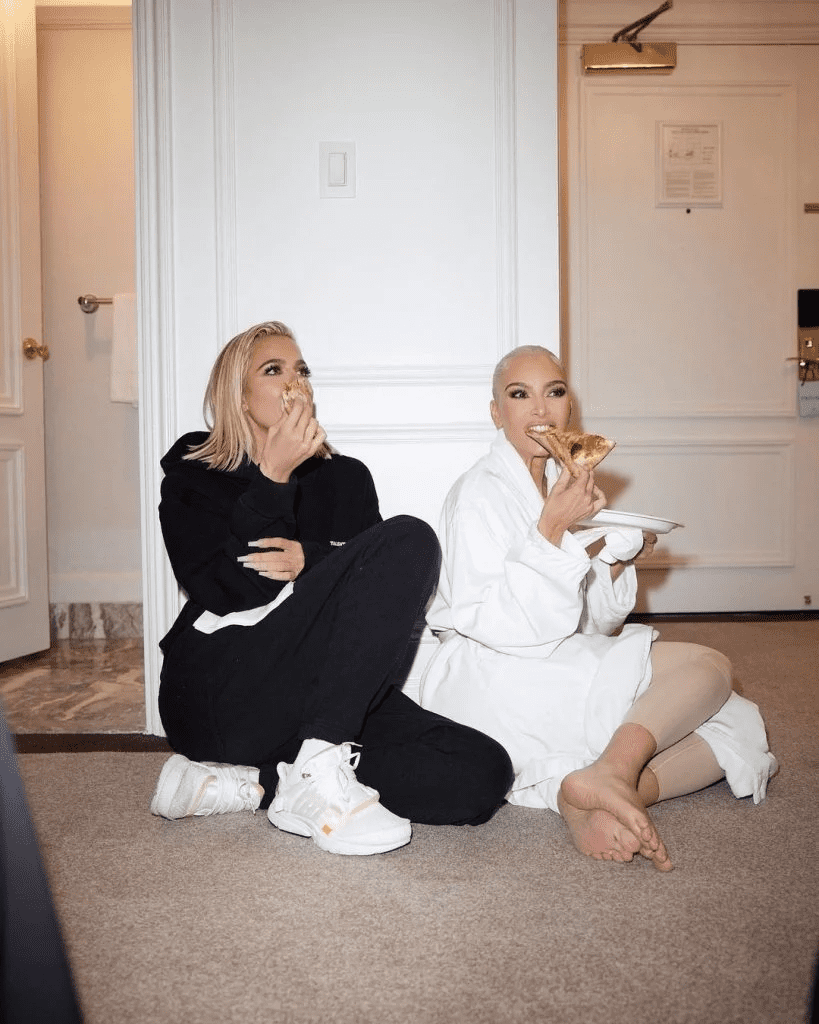 John Cena
Professional wrestler, actor, and former rapper John Cena is not a fan of the term "cheat day." Cena thinks calling it cheating gives people a sense of entitlement to eat whatever they want. Instead, Cena refers to it as a "load day." His load days are usually full of all the things he usually can't indulge in regularly, like baked goods and starches. Cena says he reaches for potatoes and fried rice or cookies and pies. However, Cena's favorites are breakfast sweets like french toast and muffins.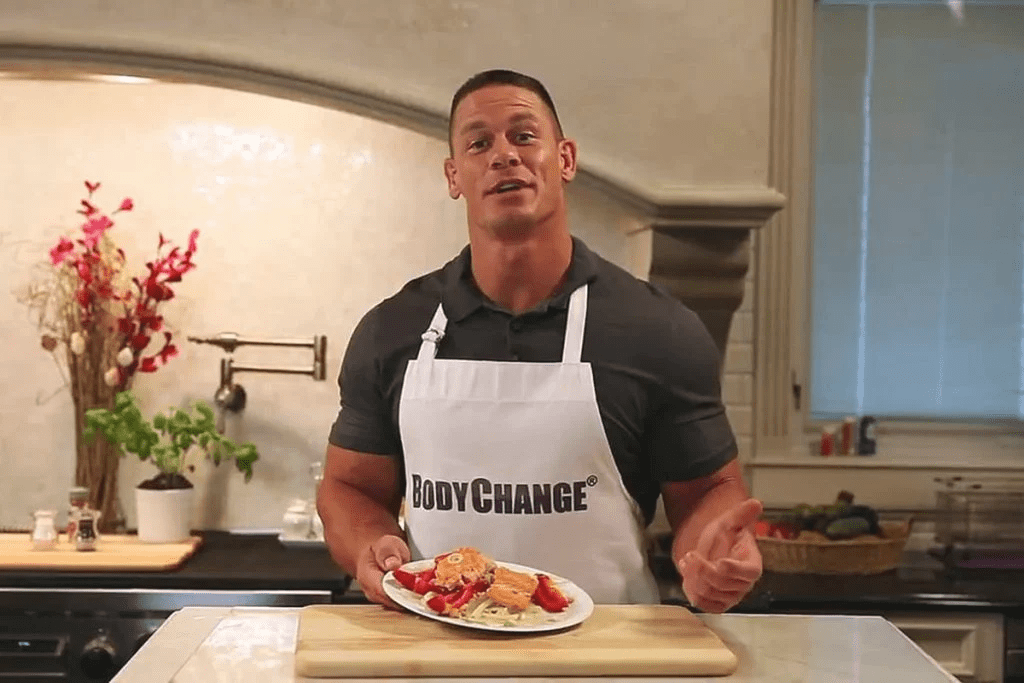 Gigi Hadid
Famous model Gigi Hadid has been open about her process for her workout routine and diet regime to stay fit and keep herself healthy, but she also strives to stay sane. Most days, she might stick to salads, one of her favorite healthy dishes. Nevertheless, as Hadid puts it, you eat clean to stay fit but have to eat a burger to stay sane. Her favorite cheat day meal is a burger, specifically a cheeseburger with no tomatoes from J.G. Melon. And on occasion, she might serve up her famous pasta.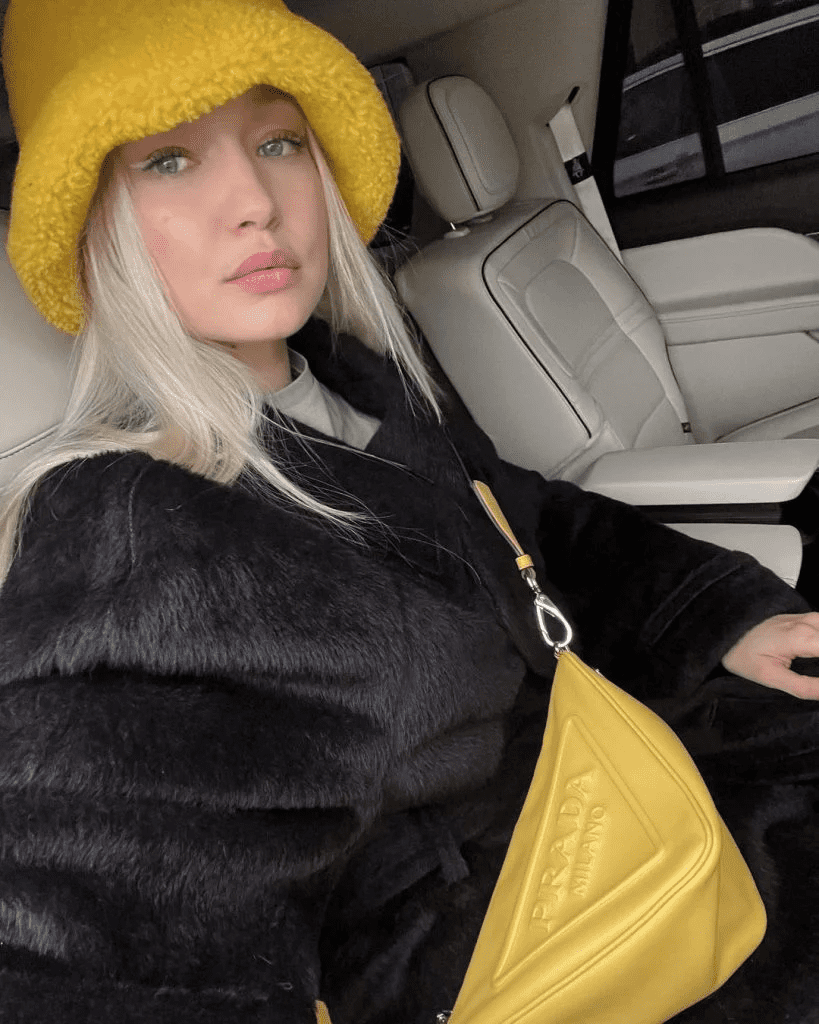 Hugh Jackman
Australian actor Hugh Jackman is well known for his role as Wolverine in the hit franchise. It takes a lot of work for Jackman to keep up his physique, and his regular diet usually includes eating nearly 4,000 calories daily to help him keep in shape. When it comes time for Jackman to have his cheat day, he pulls out his appropriately labeled "for cheat day" box. Inside includes his favorite Australian treat, called Tim Tams. These Australian cookies have chocolate creme fillings and layers of chocolate-malted cookies and are coated in more chocolate. It sounds like heaven!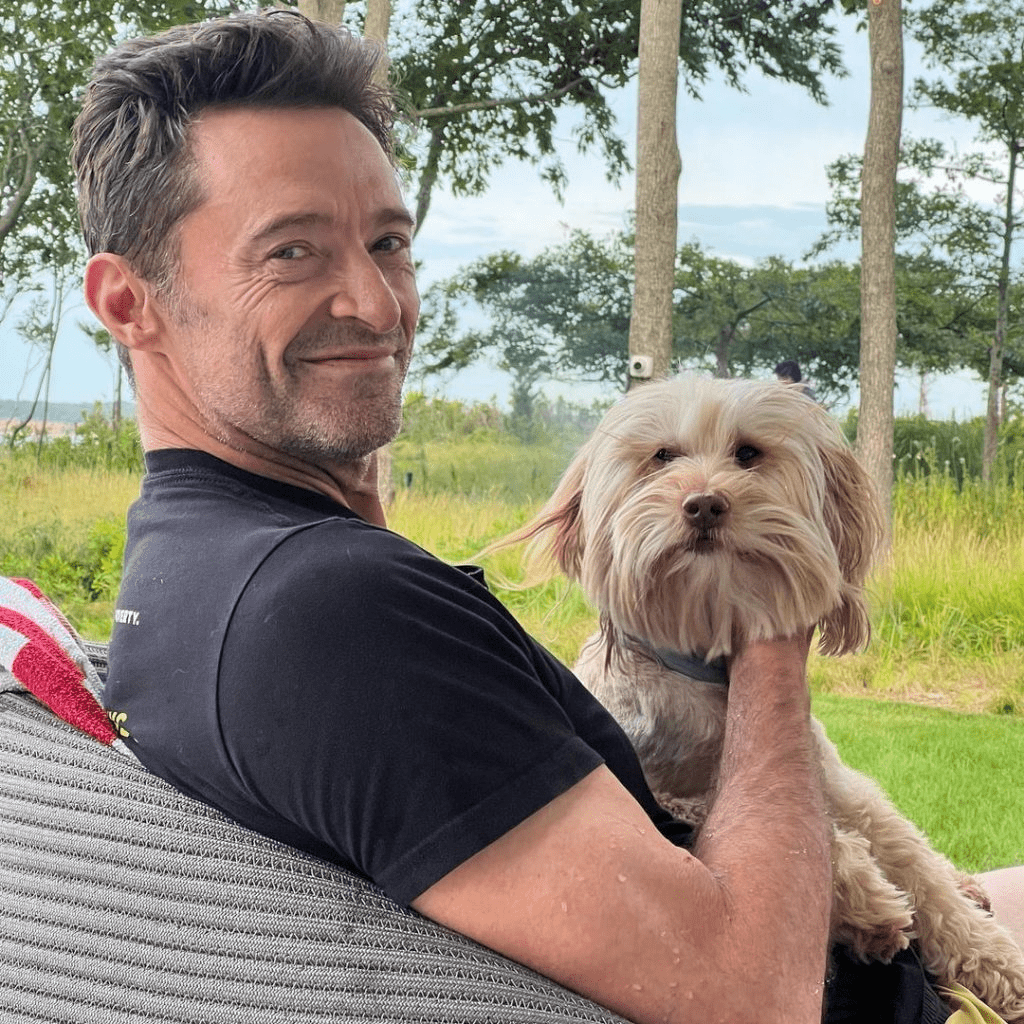 Hilary Duff
Hilary Duff is an American actress, singer, and author who became a teen pop sensation in the early 2000s. She has had three children and worked hard to keep a healthy lifestyle and keep off that baby weight. Duff now follows The Flexible Diet Coach's guide to help her achieve her goals. However, Duff always finds a way to balance her diet and enjoy some of her favorite snacks. For Duff, that is as simple as ordering a side of fries with her healthy salad.
Selena Gomez
American singer, songwriter, and actress Selena Gomez has always been a vocal advocate of mental health struggles and body positivity. Gomez picks what she eats based on the stamina she needs for her day, and she loves quality fresh ingredients. Gomez even hosts her cook show, Selena + Chef, in which she and a guest chef cook together. So, while she may stick to a relatively healthy diet, the superstar still finds time to enjoy her favorite snacks. Those favorites have always been pickles, hot Cheetos, and chocolates.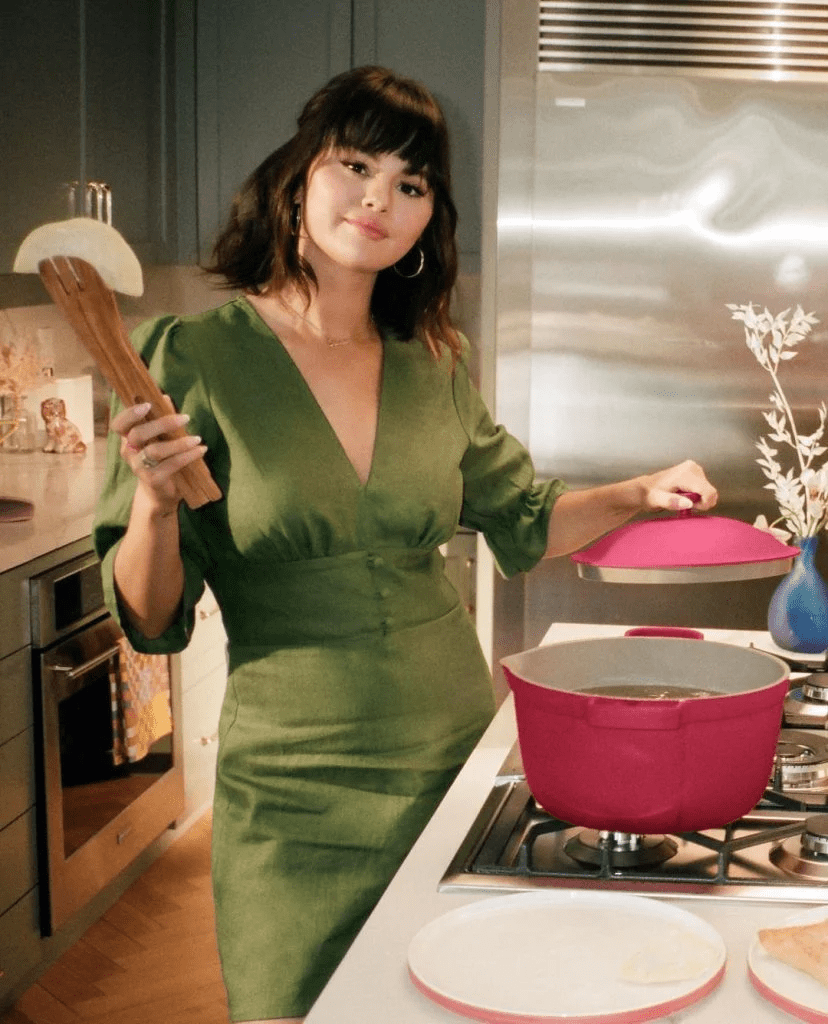 Ryan Reynolds
Reynolds poses a great question: is it terrible for you if you enjoy it? The food in question for Reynolds is pizza. He mentioned Patsy's Pizza in Harlem as his go-to spot when it's time to grab some of his favorite dishes. The Canadian actor is a bit of an outsider in the kitchen, claiming that he would probably burn his kitchen down. Frankly, he is a bit of a menace in the kitchen. Although Reynolds is eating pretty clean and keeping fit, he claims he could never take it as seriously as some other celebrities.