Movies have taught us that weird things tend to happen in dark alleys and places with fewer witnesses. However, in reality, the subway, which thousands of people use in commuting every day, is where the magic happens. Despite the many eyes around, people seem oblivious to the out-of-the-ordinary situations around them. Today, we have taken the liberty of compiling a hilarious list of the most absurd experiences ever reported on the subway.
Therapist trainee
It has been proven that young children can have intelligence far above their age. But an 11-year-old giving emotional advice? At the subway? To adults? His wisdom is indeed beyond his years. These people all seem invested in what he has to say. We would like to have some advice, too.

Robber in plain sight
A man casually sitting in a suit and balaclava would be noticed by most people. We would assume he was planning to do some shady stuff and immediately take an alternate route to escape. A clever thief would lose the mask so that he could blend in, hoping everyone would ignore him. The sad news is, they actually did.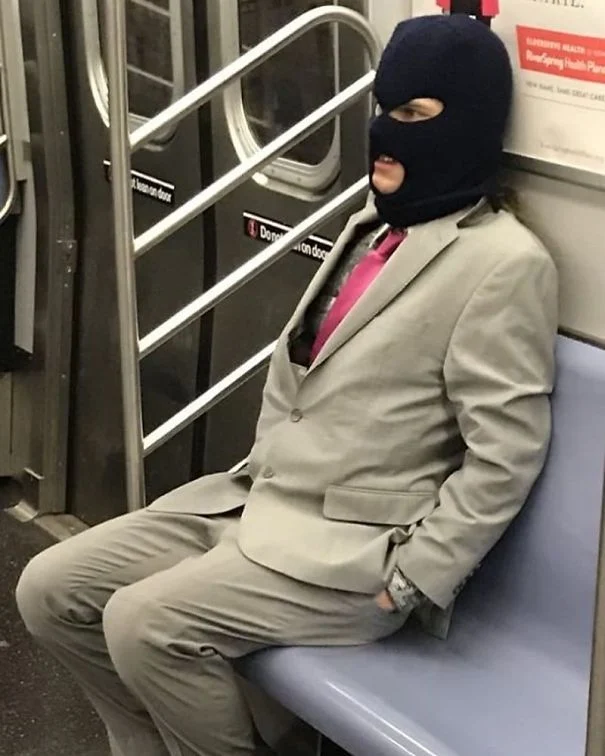 Just a casual fox riding the subway
Foxes might seem calm, but wild animals can get aggressive in no time. Make no mistake. Foxes don't make great pets. Asides from the fact that keeping them is expensive since they eat lots of meat, they also smell and can be very aggressive, even to their owners. That's something you don't see on the subway every day.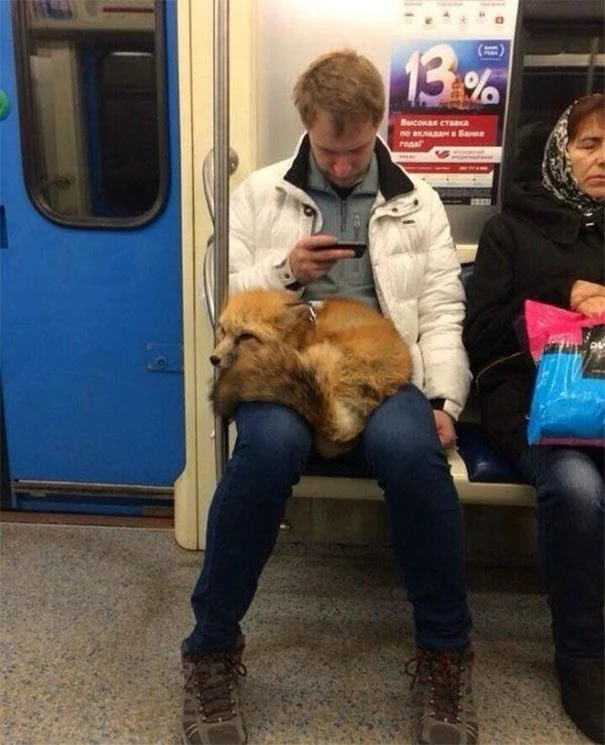 The worst things that could happen when riding the subway
Everyone goes through an awkward first time in everything. But this young schoolgoer was definitely having a rough one right there. Playing with the door of a moving train was never going to end well. His hair got stuck as he kept going back and forth in its clutches.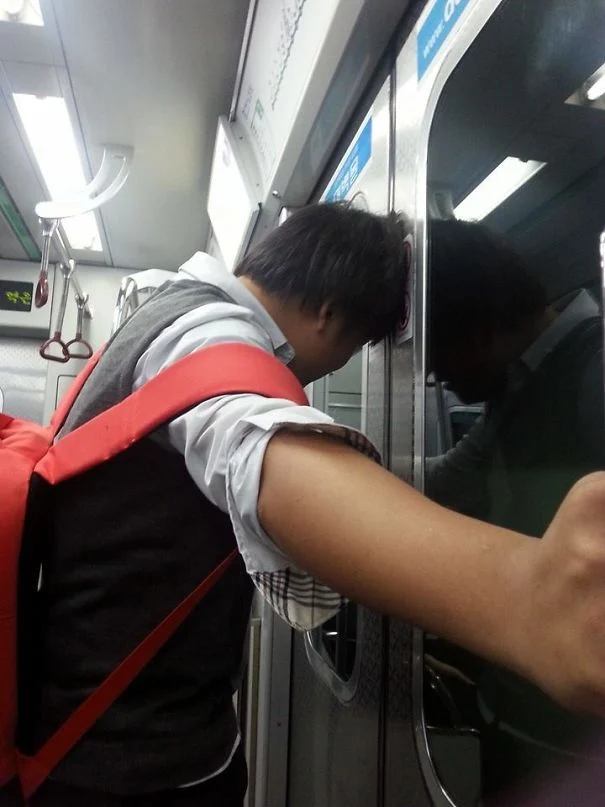 Why waste time in the zoo when you can take the subway instead?
We understand that over time humans have gotten acclimated to being around animals. But still, not all animals are meant to be kept as pets, let alone carried around. At least, that's what we thought before seeing this guy. We wonder where this man is going with this peacock. Maybe to the Bronx Zoo to visit his favorite cousin?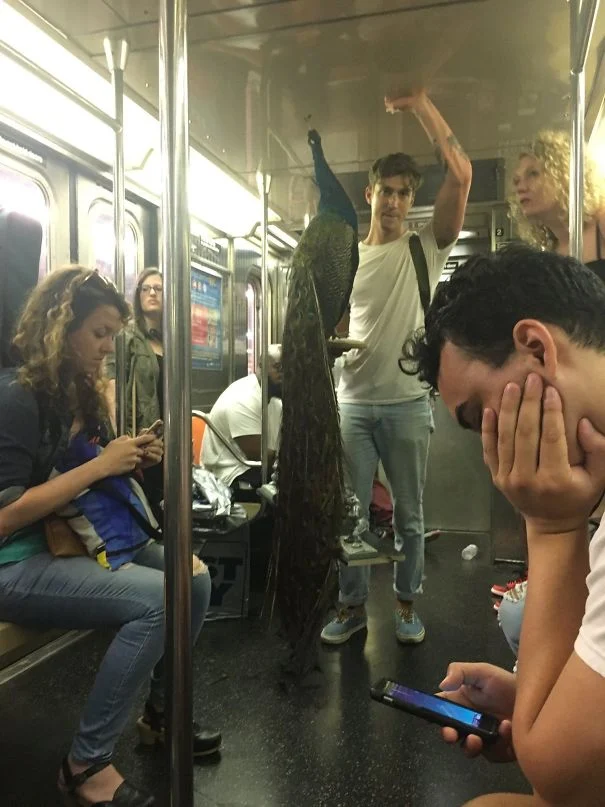 Sleeping Not So Beauty
If Sleeping Beauty was a man, it had to be this guy. We know it's not intended, but with that pose, he looks like a famous painting. Looking at how far gone he is, you can tell he had a long night of partying. Everybody takes a nap while waiting for their stop, but this is more than a nap. He didn't just sleep. He took off his shirt and shoes before using a stranger's legs as a pillow—the perfect setup.