As a country with a rich cultural history and beautiful landscape (remember the magnificent Andean mountain?), Peruvian Decors are a perfect fit for those who want to make their home feel whimsical and natural. From stone or mineral objects to light decor wall, who doesn't want to have such a vibe in their home?!
Furthermore, the color pop that you can use to remind you of warm sand, lush forest, and the high peaks will undoubtedly make your home more unique. Additionally, the overall style was also impacted by the Spanish Colonial. As a result, if you want to brighten up your home with a combo of these two designs, don't miss out on our list right below!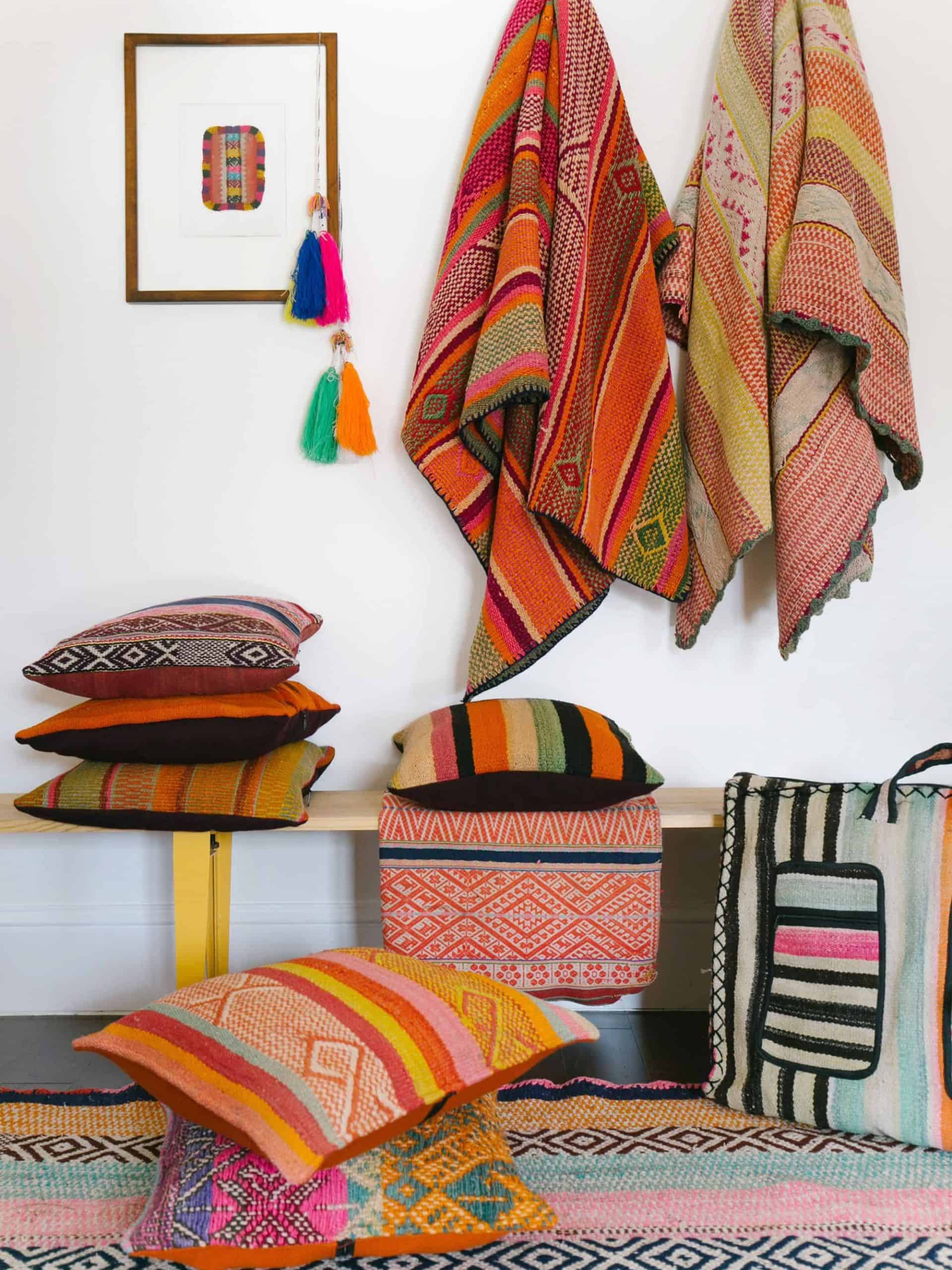 1. Pick Lighter Walls
Peruvian decors often consist of intricate designs and bold colors; perhaps that's why many Peruvian designers prefer to use light color walls to highlight each piece better. Although strong white walls relate to the Spanish Colonial influence, a staple of Peruvian architecture is the pale white tone or off-white neutral walls.
Utilizing white walls means that you should create clean lines that let bright textiles and rich wood furniture entirely speak for themselves. Thus, after you have finished painting, this is where the real fun starts. Now it's time to explore bold accents to build the Peruvian style you want.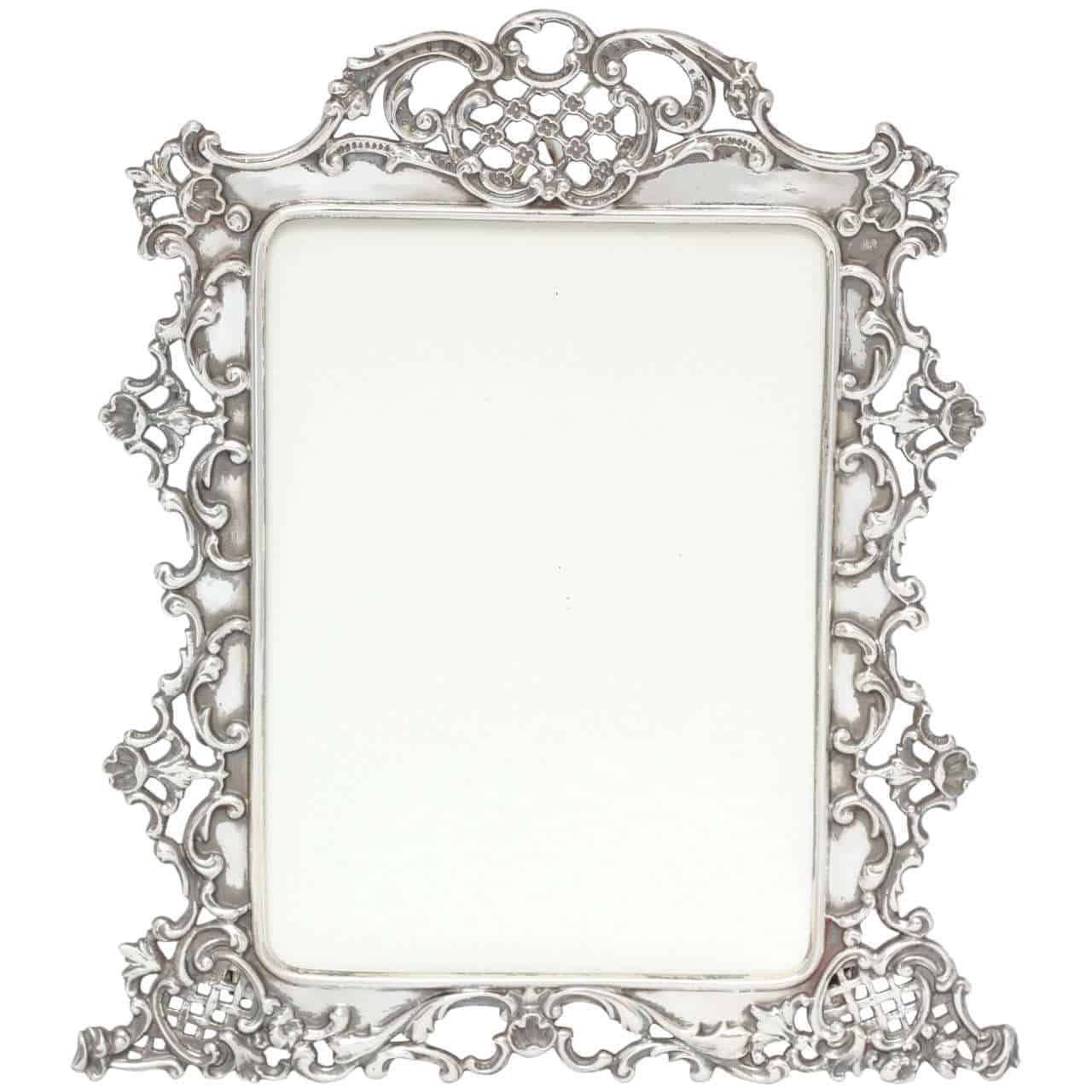 2. Frames Made Out of Silver
Metallic accents are common factors of Peruvian design, especially silver and gold. Silver is the favored color for portraits and artwork, with large, ornate silver picture frames being very prevalent in Peruvian homes. Ornate silver framed mirrors are also fashionable.
For both the metallic finish, the increased brightness and sense of space that mirrors bring to a room. It should be easy for you to comprise this style in your overall home design. Because there are so many of these accessories available, look for one item that you genuinely like.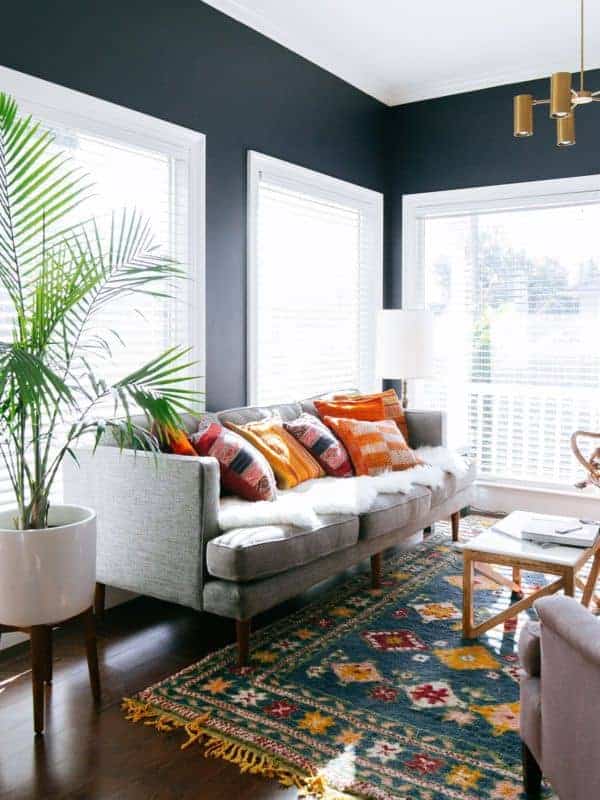 3. Comfortable Seats
Who doesn't love to have comfortable seats in their living room? Nevertheless, comfort is a must in most types of interior design, and Peru is no different. They avoid the low seating from Greek and Arab design in favor of the comfiest couch possible.
Thick cushions, comfortable fabric finishes, stuffed with throw pillows to the brim and colorful, stunning blankets. The most crucial aspect is genuinely the furniture piece's comfort and inviting nature. Neutral colors are often favored to let embroidered pillows and textiles steal the show.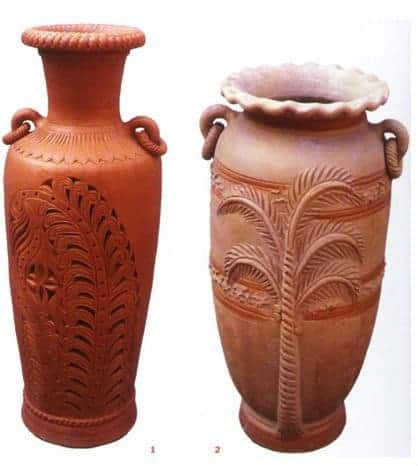 4. Have you heard of Terra Cotta?
In interior design, Terra cotta is valued by many cultures for the richness of its color. Besides, its usefulness as a material that separates water from fragile plant roots. In Peru, elaborately carved terra cotta vases along with more conventional planters are favorites.
A gorgeous, dark wood side table or entryway table combines beautifully with a lightly colored Peruvian table runner; as well as; a terra cotta pot or vase. Feel free to use the fine, ole terra cotta pots with some natural green flowers to bring the outdoors inside.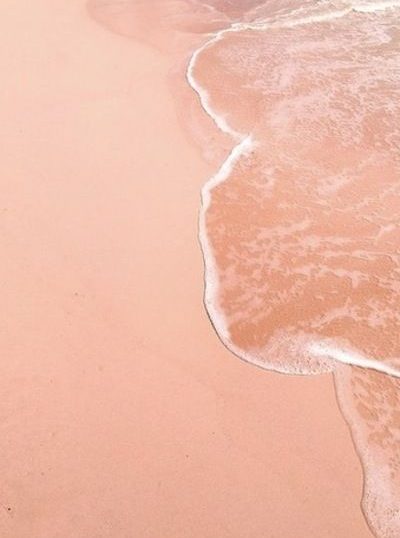 5. Choose Sand Hues
Along with neutral wall colors, thanks to Peru's beautiful coastline, colors that evoke the feeling of warm sand are also very common. Including darker terra cotta hues such as deep oranges and reds, peach. And color-hued neutrals are prevalent in walls and drapery shades.
Another method to add the wet, beachy feeling to your design is to combine real sand into your space with sand-based vivariums and terrariums as well as vases. You can also include your kids and put their crafts on show in some DIY sand art.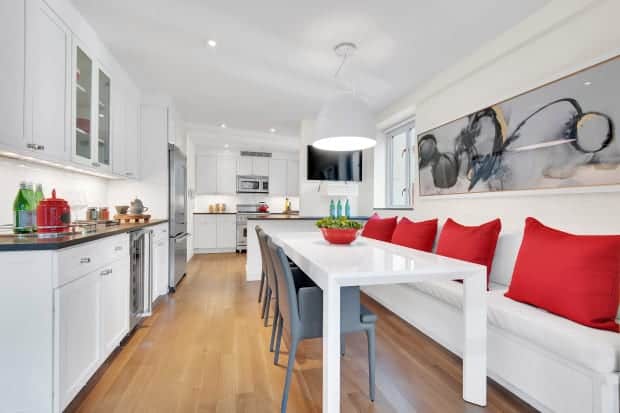 6. Add a Pop of Red
Red is a gorgeous, sensual color that is prevalent in many design themes, at least in limited quantities. Peruvian decors are no different, with pops of red being especially favored, particularly in embroidered pillows and other textile accents.
A few red splashes through a room are combined with neutral walls. It makes a bold and considerable appearance without seeming uninviting or editorial. Red pillows, a red side table, or a mainly red piece of the wall art are great methods to bring a pop of red into your design.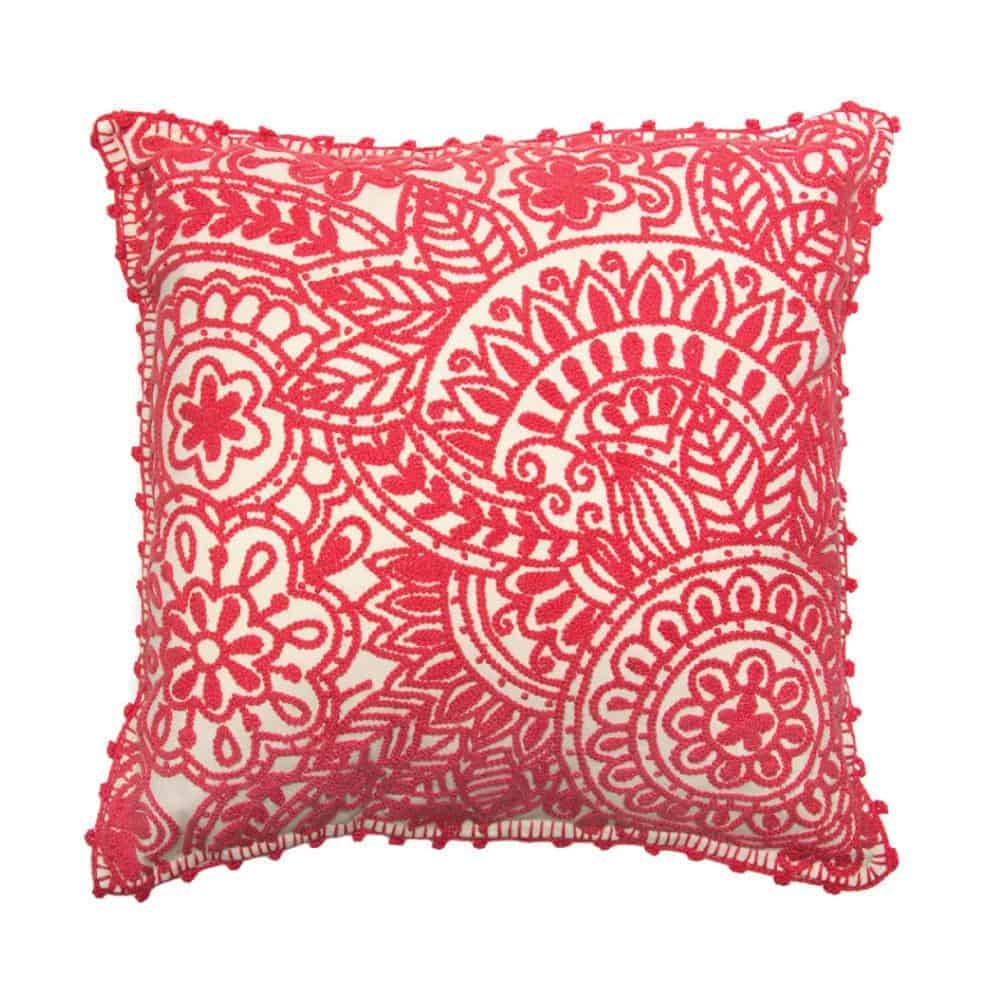 7. Switch to Embroidered Pillows
A popular and traditional art form in Peru is embroidered pillows. Some pillows have repetitive, focused botanical-inspired designs. Meanwhile, others have more eclectic embroidered images, including horses, obelisks, and stones, such as birds, flowers, llamas, or other typical Peruvian imagery.
Many pillows are quite brightly colored featuring multiple neon hues on a blue, white, or black background. Mix and match these colorful, fun pillows with a comfortable, neutral sofa, and you'll have an open Peruvian seating area right away. Bear in mind that pillows with embroidery may not be the most comfortable.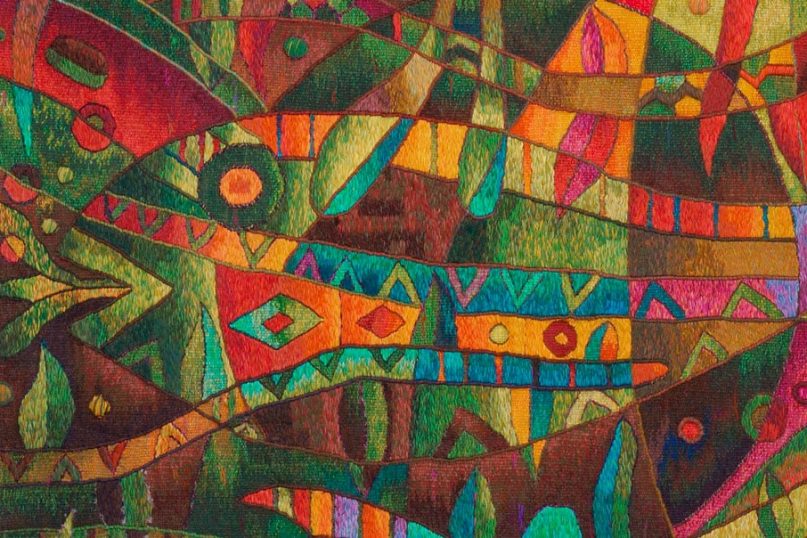 8. Get A Tapestry
Another critical and beautiful part of Peruvian art is dyed and embroidered tapestries, along with pillows. Many of these tapestries show scenes of forests or indigenous peoples, mostly done in needlepoint or close to scrap quilting.
These tapestries, mounted on a neutral wall, offer a beautiful pop of color and tell a tale about both the artistic tradition of Peru and the scene being depicted. It will convey the overall style of Peru, even if you have a tiny one.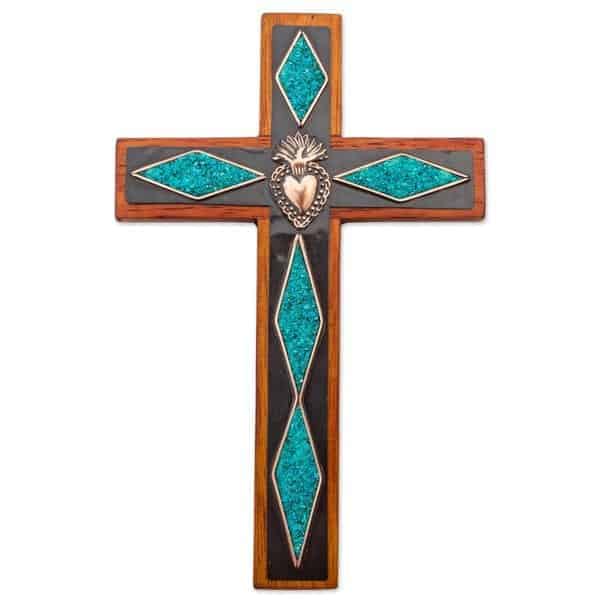 9. More Christian Home Decor?
A major part of Peruvian society continues to be Christianity, introduced to Peru by the Spanish colonizers. This suggests that many typically decorated Peruvian homes are crucial for their home decor with crucifixes or another Christian iconography.
Look for one made from richly dark wood with silver or metallic gold highlights of a native mineral-like turquoise for a Peruvian style crucifix. Portraits or tapestries with Christian motifs are also common, and this feature of Peruvian design would be another great way to integrate it.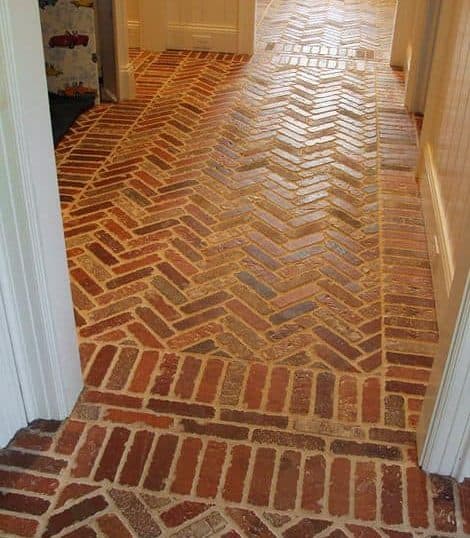 10. Try Using Exposed Brick
As well as the look of terra cotta, their love for bright red and orange hues makes exposed brick a perfect match for Peruvian decors. Brick floors are a common way to keep Peruvian homes cool throughout the year, just as in the Spanish Colonial tradition, while also adding a real, rustic look.
Exposed brick walls are more commercial and thus less common, but it could be a perfect way to honor the exposed brick appearance in a more modern home. You might want to use this theme in your home, even if you're not going for a Peruvian look.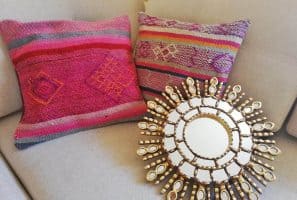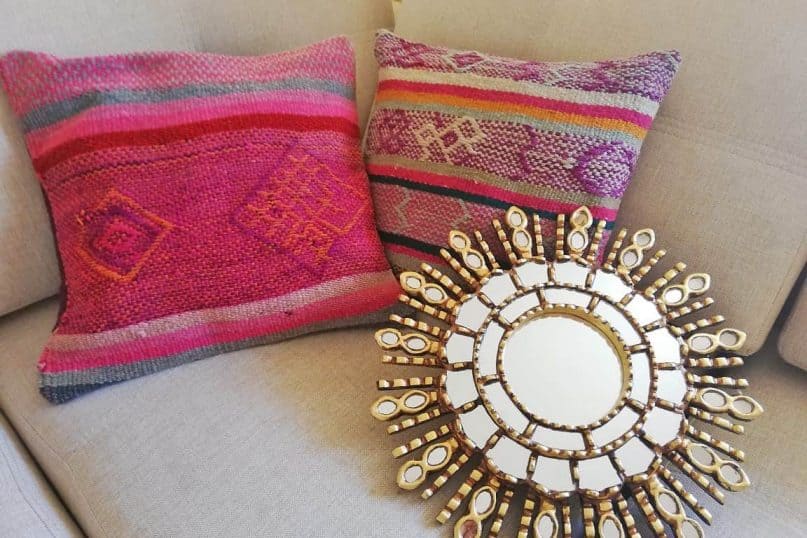 11. Add Metal Accents
Although silver frames have appeared above, different metal accents in Peruvian design, especially silver and gold tones, are also quite trendy. Look for metallic-accented furniture. You can get a multitude of home decor accessories, including silver or gold candle holders. Other fast go-tos for this style include bookends and ornate metallic mirrors. You can make stunning bursts of lustrous metals any time to match beautifully with the Peruvian design's vivid textiles. Another perfect way to introduce metal to the mix is to make metal sculptures of birds, horses, llamas, and other Peruvian animals.
12. Give Wooden and Metal Furniture A try
It's no wonder that Peruvian designers love wooden furniture that combines metal with a love of metallic accents. Whether it's a wooden headboard with an intricate metal inlay or a side table with polished metal legs. In headboards, dining chairs, tables, and more, wrought iron and pewter accents are also widespread.
If you want to remain on-trend for 2019, look at some of the metallic finishes that look more natural. It is like iron and pewter, as gold and silver may seem a little dated. While most people don't see your space, you still want your new style to show off.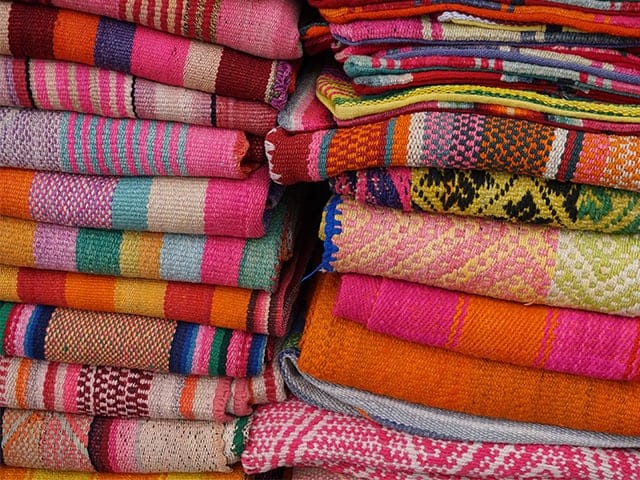 13. Pick Brighter Peruvian Textiles
One of Peru's most easily identifiable exports is vivid, patterned textiles. Llama and alpaca hair yarn are also made from these intricate fabrics. They are carefully woven into very impressive pieces of art. So it is not just a blanket, but a masterpiece as well!
To avoid mass-produced textiles that undercut Indigenous designers, search for fair trade alternatives. Indigo blue, pink, purple, orange, yellow, and green are frequently used in the textiles, while countless hues are available. To help your neighborhood, try to shop at the local farmer's markets.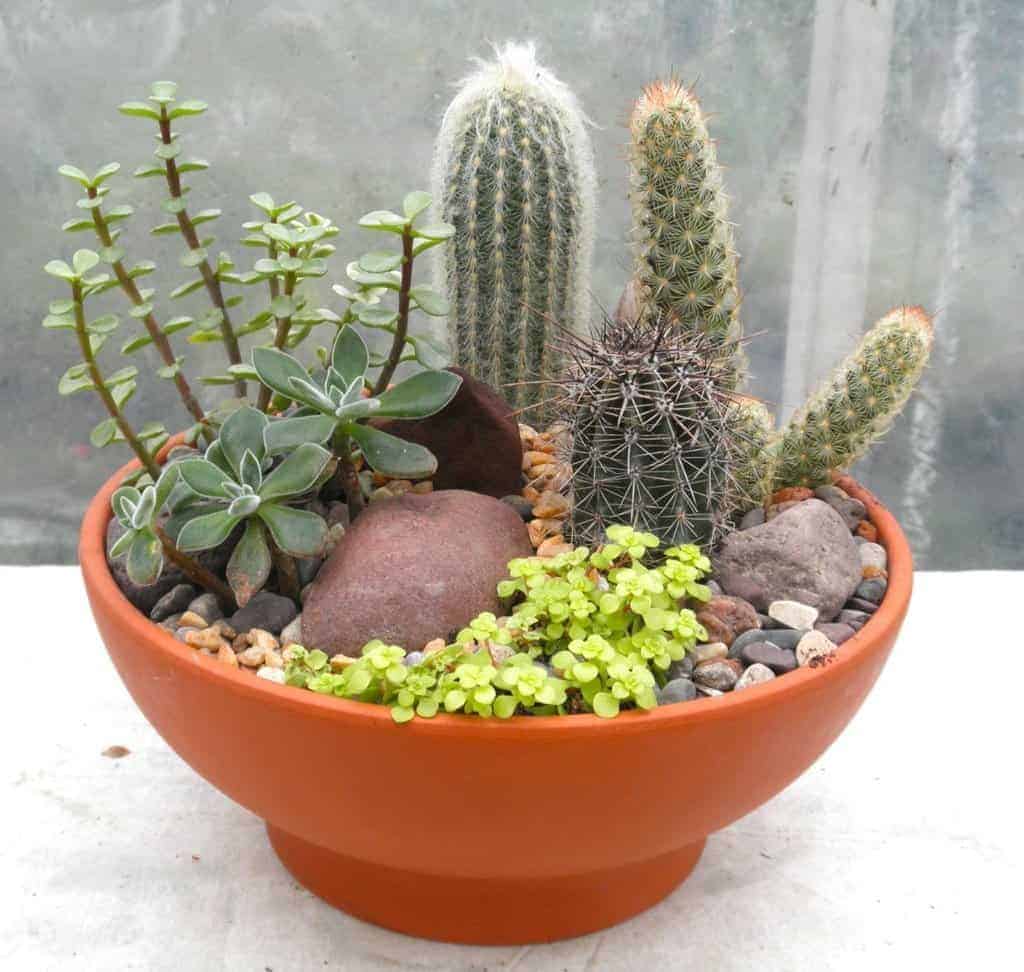 14. Get More Plants
The humid, stable climate in Peru allows countless varieties of cacti and succulents to grow outdoors. Unfortunately, many of us live in areas that are simply not feasible; however, by bringing many kinds of cacti and succulents into our homes as house plants, we can still enjoy a fraction of that environment.
In terra cotta pots, try growing various shapes and textures of cacti, both excellent for the plants and a beloved part of Peruvian architecture. For succulents, try to arrange them to recreate an authentic desert feeling in large, shallow bowls filled with pebbles and rocks.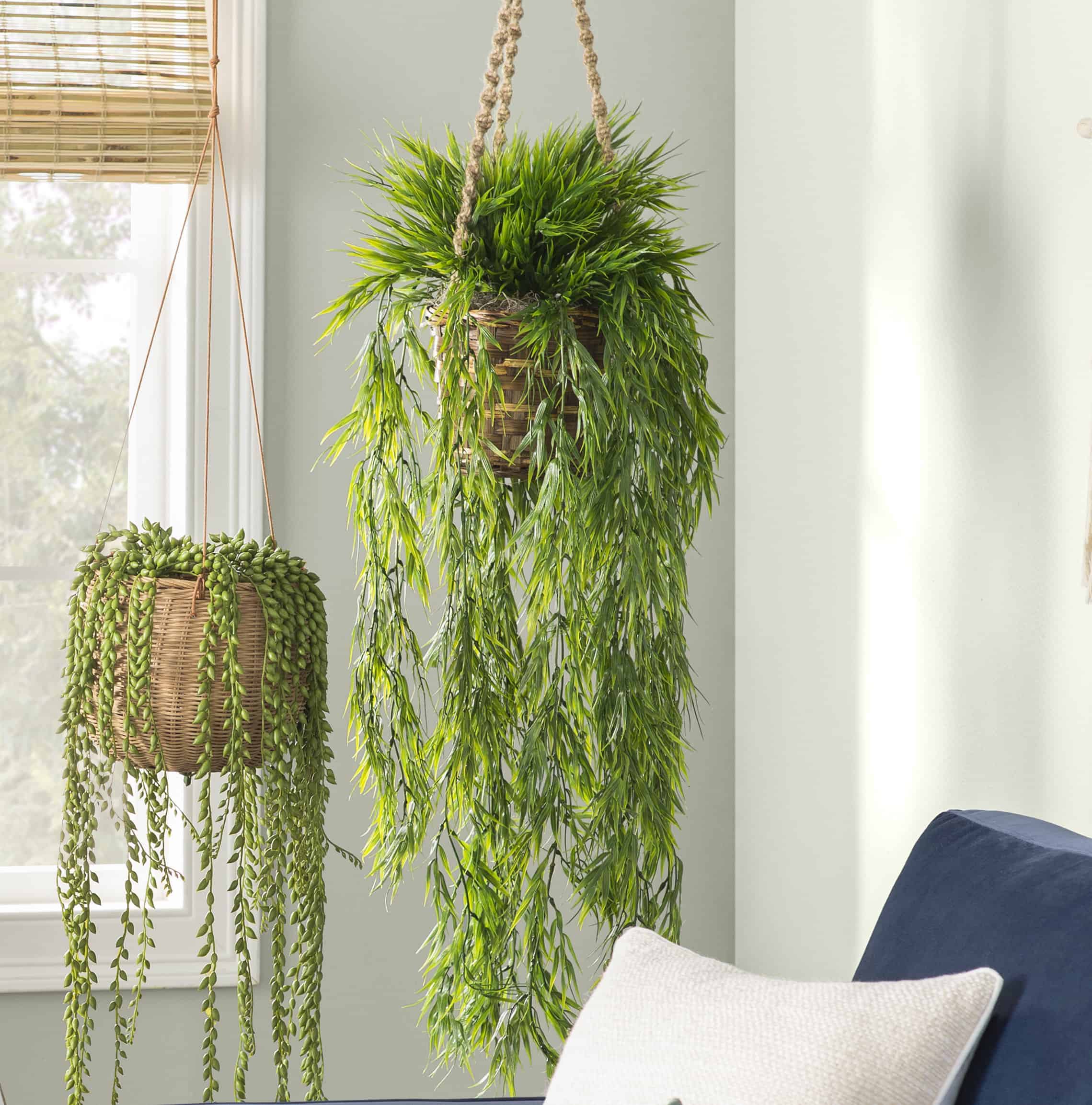 15. How about Trailing Houseplants?
When introduced to warm places like Peru, vines such as pothos and philodendron appear to run rampant. So outdoor vine plants are common. Try hanging an easy to care for vine-like a pothos in your house or planting them in a wide pot with a pole covered with moss to promote vertical vining.
Anyway, the lush sight of a vining plant will bring into your home some of the wet, natural beauty of Peru's climate while also offering health benefits for air purification! Give this look a try even if you don't have a green thumb, and you might surprise yourself!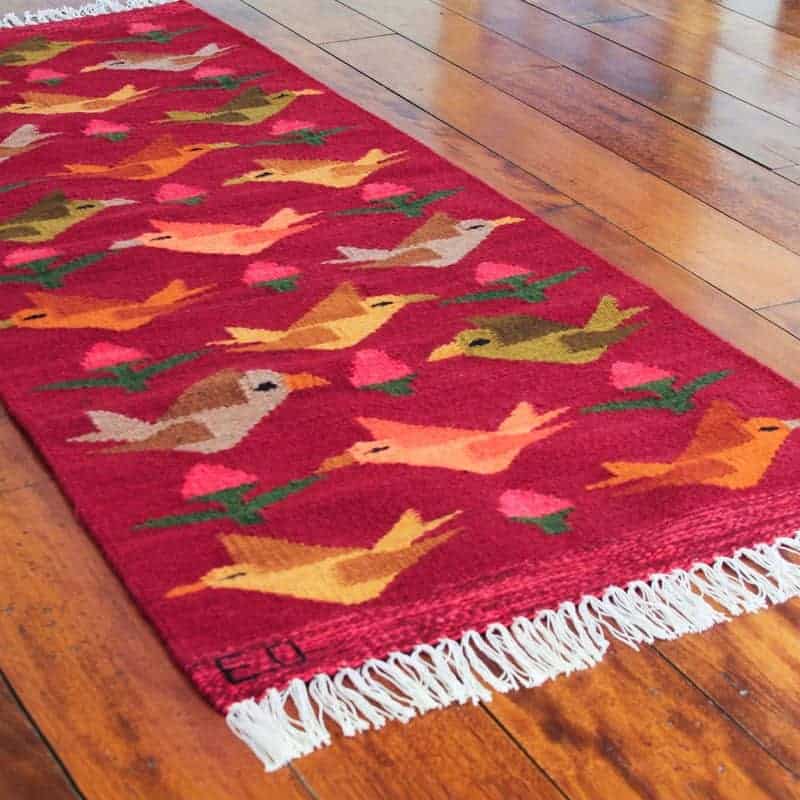 16. Light color carpet
Like brightly colored textiles, colorful, decorated Peruvian rugs are another famous export. These hand-woven rugs often feature birds, horses, alpacas, and other Peruvian motifs in bold and splendid colors. So whatever topic you're after, combine it with your rug.
For textiles and clothing, buy from fair trade sources whenever possible to support local artisans to live with traditional crafts. These lightweight but sturdy rugs are worth the price!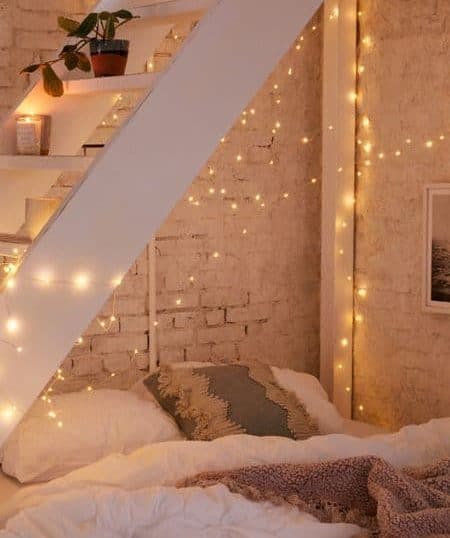 17. String Lights
An integral part of Peruvian home aesthetics is a bright light. Brightly colored walls reflect natural light, and ample artificial light is needed for a home in Peru. If you love the look, you'll find it has a Peruvian design.
To complement the fact that many of Peru's designs and colors match the boho aesthetic beautifully, try adding string lights to your bedroom or living space to add a soft, whimsical light source. These small, sparkling lights make holiday fun all year round!
18. Animal Pelt items, why not?
There's nothing like rubbing your bare feet on a translucent rug, especially first thing in the morning. Agriculture, especially alpacas, is an essential part of Peru's history and economy. Animal conceals rugs are very common in Peru's homes, especially the beautiful fine white fur of the alpaca.
While important, an authentic animal skin rug is quite expensive, but plenty of fake fur rugs are available from many large box stores. These dummies fit a wide variety of styles, including modernity, and add a lot of flexibility to space.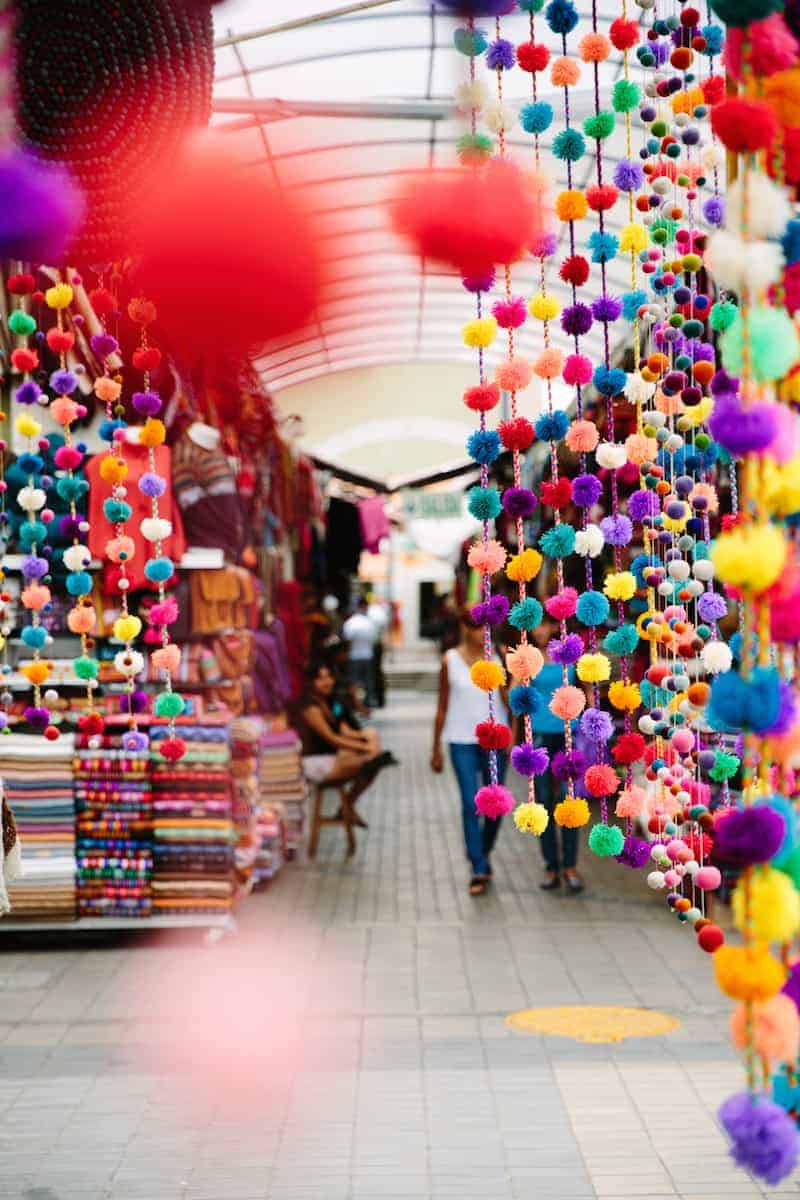 19. Get used to Colorful wreaths
If you've ever visited the world market or the world merchandise store and saw a string of gorgeous colorful felt balls, you've seen one of the most quirky and fun elements of the design Peru. These bright, seductive wreaths are often handcrafted by Peruvian craftsmen and imported to the US as a fair trade item.
They are pretty cheap, though, and are an easy way to add some international cheer to the fireplace, kids' bedroom, or actually wherever your heart desires. They will reflect your wishes for the Peruvian style no matter what!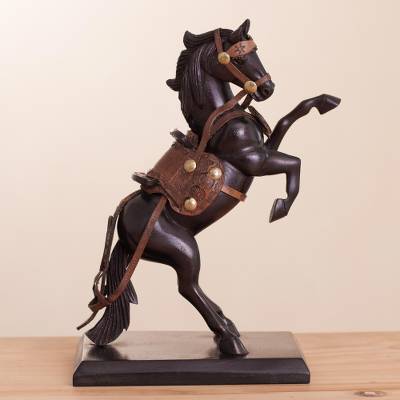 20. A bit of Horse motif?
Horses are an essential part of Peruvian culture and history, as well as for many cultures. This history is often glorified through horse sculptures created from gold, silver, stone, or precious ore, all of which honor Peru's prosperous mining industry.
These majestic animals also often appear in rugs and textiles. You will likely notice horses along with other popular motifs like trees, flowers, birds, and alpaca. A miniature horse statue brings elegance to any office or living space.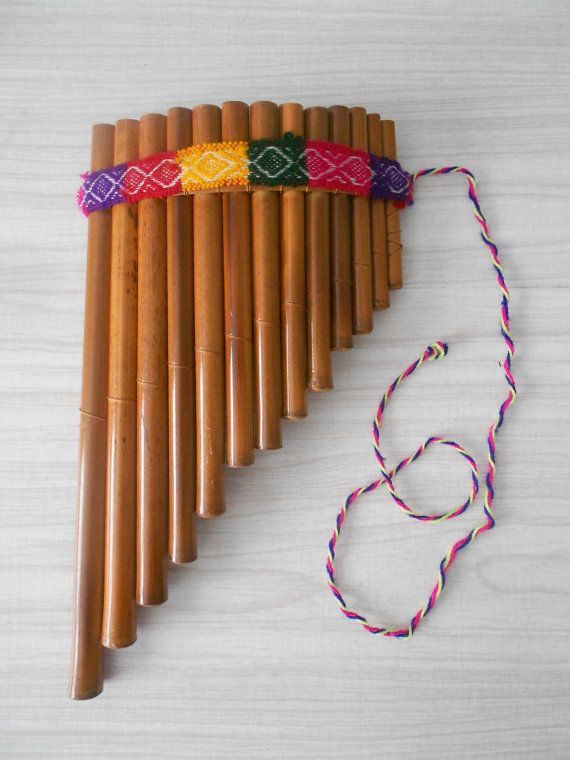 21. Have you heard of Panpipes?
Peru's cultural symbols are traditional panpipes, with a unique sound that makes many Peruvian tunes immediately recognized. The harp's soft yet distant sound is lovely and unique, making them a great addition to the Peruvian style of décor.
Even if you don't know how to play them, the striking display of a set of authentic free-trade panpipes honors an integral part of the Peruvian musical tradition; It also adds a beautifully carved wood element to your decor. It makes for a fantastic discussion, if nothing else!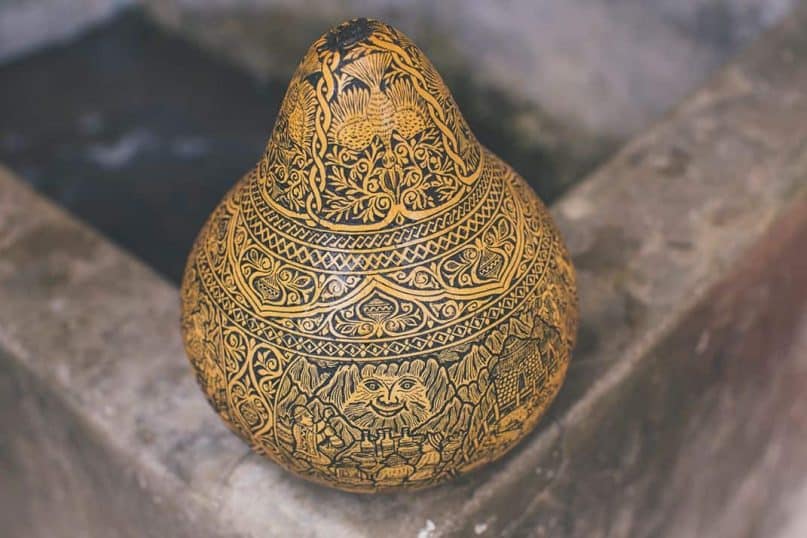 22. Carved and Decorated gourds
Historically, dried gourds have been an immensely valuable source of resources, from safe food storage to ladles and water jugs. With a long tradition of decorated and ornate gourds used for preserving precious foods, Peru is no different.
You should plant and dry your strong gourds and even try decorating them if you have a green thumb. Otherwise, many types of stores on the world market will likely import fair trade-style gourds that you can add to your kitchen or dining room for a calendar chat history but beautiful.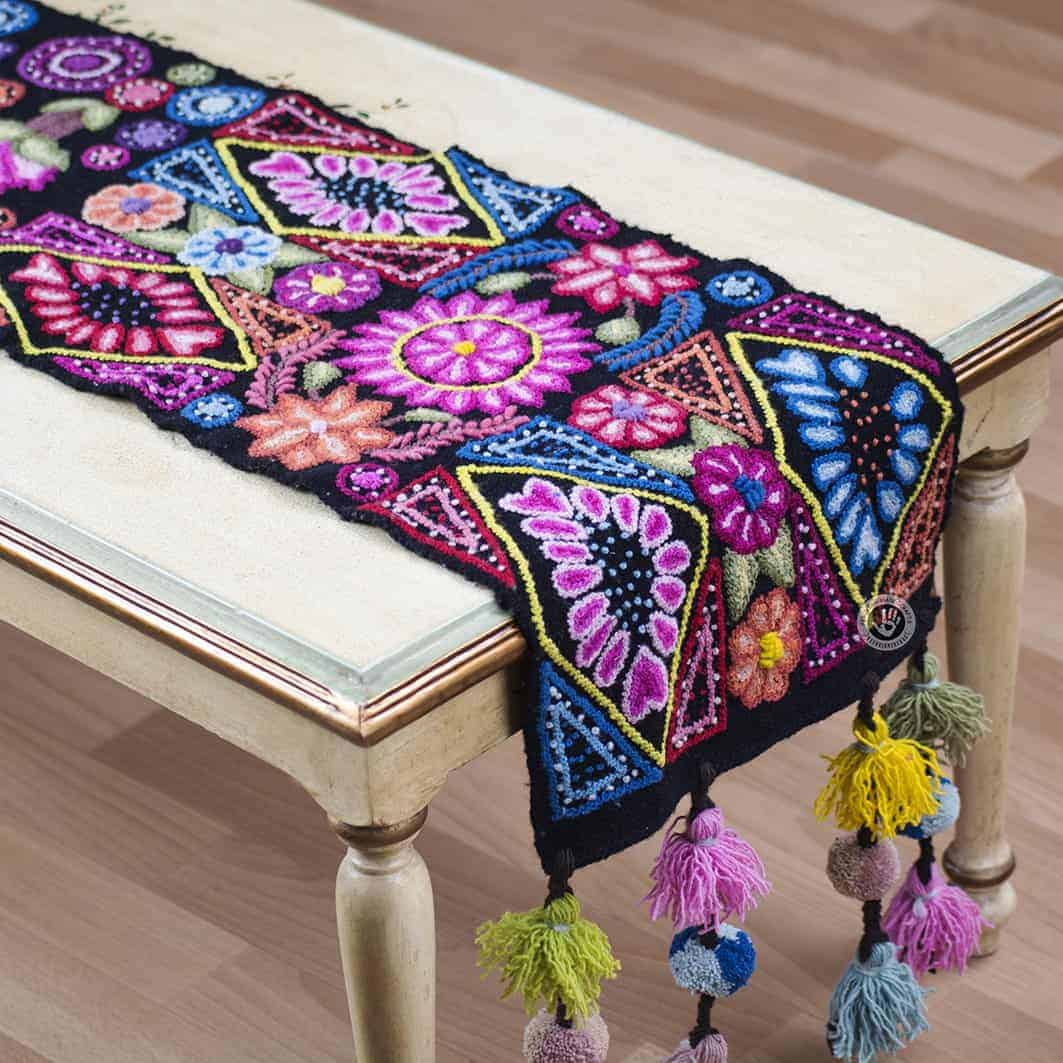 23. Bold fabric table runners
Perhaps you've noticed a theme with colorful textiles. Peru is indeed a country that loves beautiful, bold fabrics, and that is one of the best elements of its design aesthetic! So you can also incorporate this concept into your home decor.
Their runners genuinely stand out, combining the intense colors and unique patterns of textiles and decorative rugs with their colorful wreaths' eerie youthfulness across the tassel ends light of the runner. This is a must for any dining table and extra table large enough.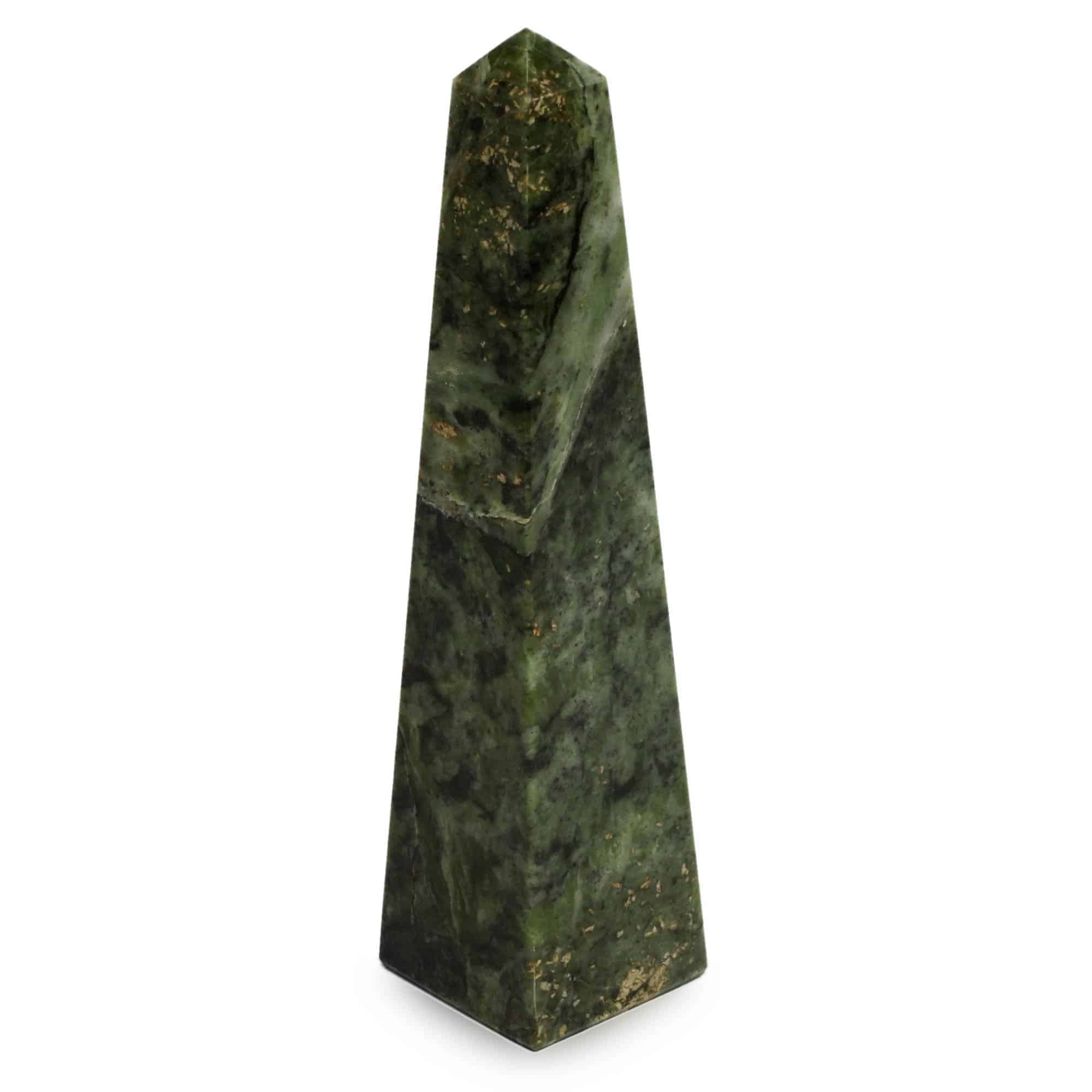 24. Stone Obelisk
Peru is perhaps best known internationally for being home to Machu Picchu, the world-famous Inca castle in the Andes. The Incans were very prolific builders of pyramids and turrets, and so those shapes are an essential part of Peruvian decors.
To show off this style in your home décor, try adding a gold or silver statue of the Incan pyramid to the living room or office. Look for a stone monument made from rock or ore commonly mined in Peru, and you instantly get the look you want.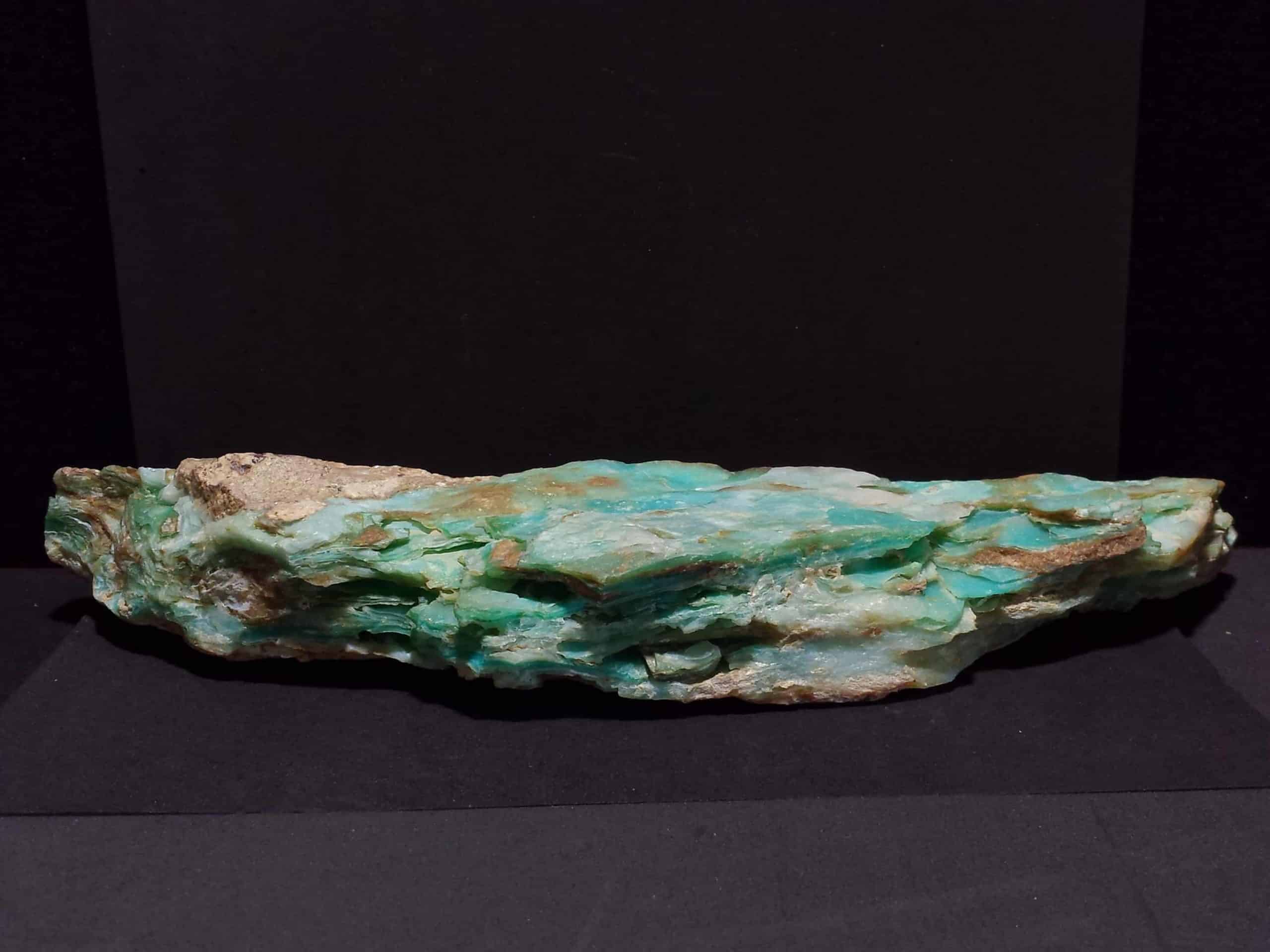 25. Signs of Rocks and Minerals
The Andes Mountains are rich with beautiful rocks and minerals, including precious minerals like turquoise and opal. To reflect the natural beauty in your home, try decorating indoor plants with beautiful soccer stones.
Also, look for a large geocoding or natural formation of a favorite mineral, mainly if it can be found in Peru. They can be displayed on beautiful gold or silver shelves or racks that incorporate Peruvian preference for metal finishes.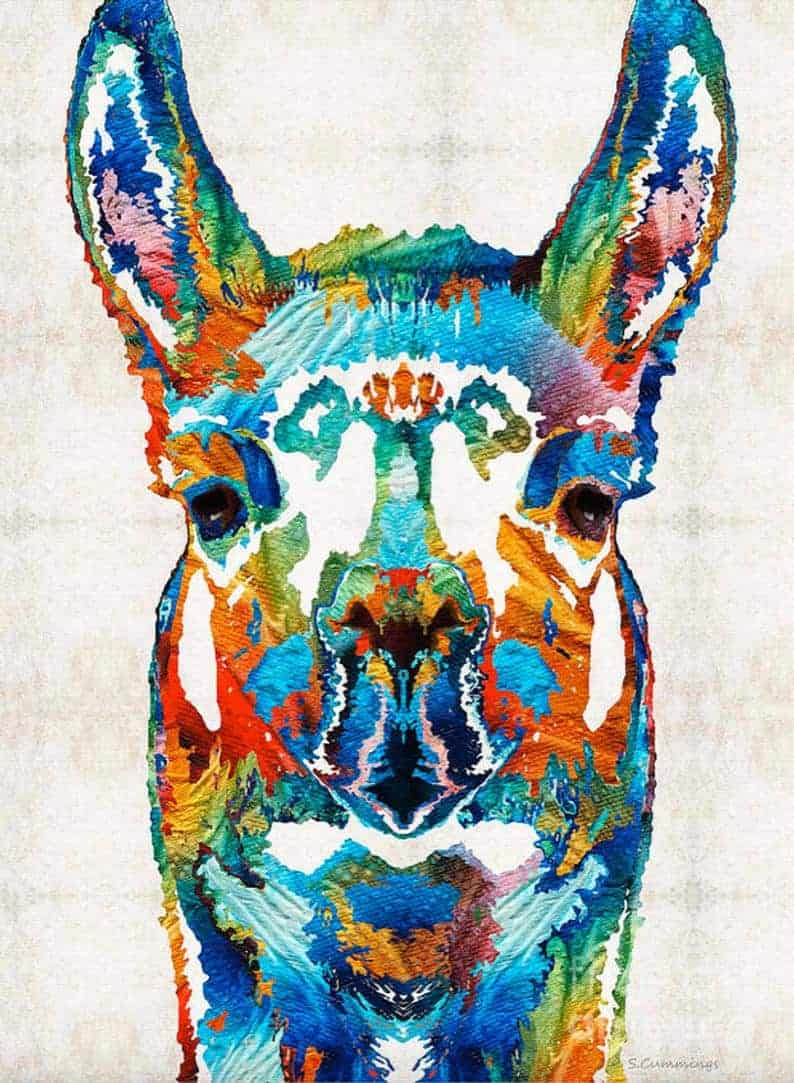 26. Alpacas Wall Arts
Peru is home to about 80% of Alpacas' worldwide population, so it is perhaps not surprising that Peruvian art often reflects adorable animals in its motifs. Historically, alpaca has been an essential working animal and a fiber source for the indigenous Peruvian people, so it also has a firm place in the nation's history.
An adorable animal, it's pretty easy to find alpaca's colorful wall art that ties both Peru's colorful textile theme to the importance of alpaca. Your favorite of all time may be the alpaca motif!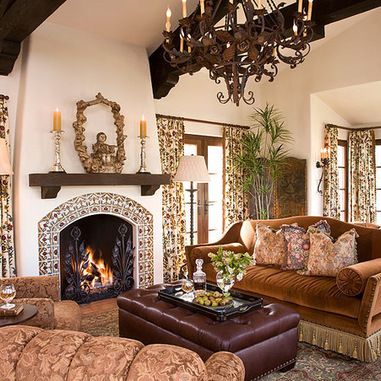 27. Wrought Iron Color
Wrought iron on balconies is often associated with Spanish and French designs. The Spaniards tend to carry this love with them wherever they go, and Peru is no exception, with wrought iron gates becoming commonplace in many luxury homes.
Wrought iron stairs are also trendy and most likely the most comfortable and least expensive way to bring structural wrought iron into your home. Look to wrought iron chandeliers and lanterns for an even smaller and cheaper look combination.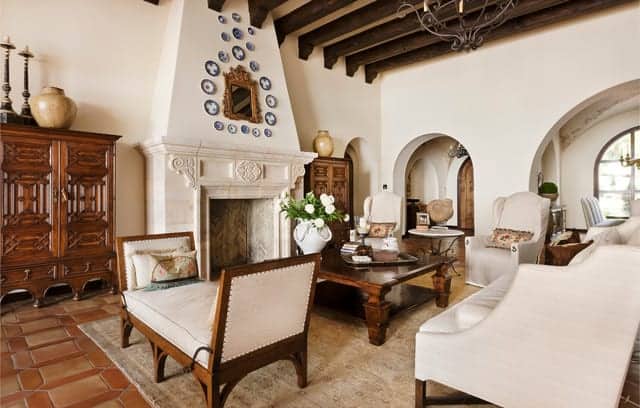 28. Curved Arches
Although elaborate arches appear to be a trademark of Arabic and Greek styles, the central feature of any Spanish Colonial home is a plain curved dome inside a white wall. Being the simplest of shapes, they are most comfortable working within a modern home without looking out of the ordinary or edgy.
If you don't want to redesign your doorway, look for white furniture with simple curves like a tall bookcase to introduce a similar line, and flood your home. Another way to bring round arches into your room is through mirrors or frames.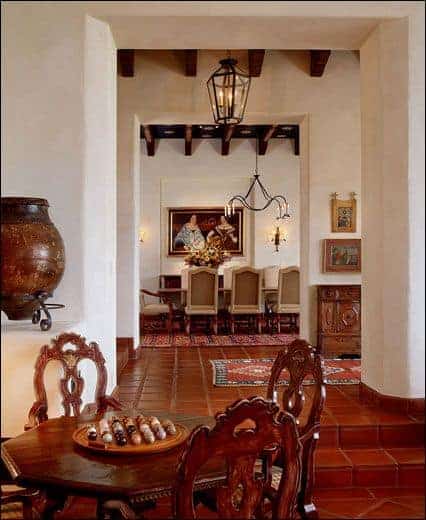 29. Elaborately carved of rich, dark wood
Traditional Peruvian design also features wooden furniture, but the Spanish colony introduced a love of darker and more elaborate carved wood pieces. As colonists, the Spaniards had access to luxurious tropical dark hardwoods such as ebony, mahogany, and teak to create stunning furnishings.
A dining room suite would be a perfect touch on the Spanish Colony for a Peruvian-themed home. If it has clamshell edges and carved seats, you're making it a hit!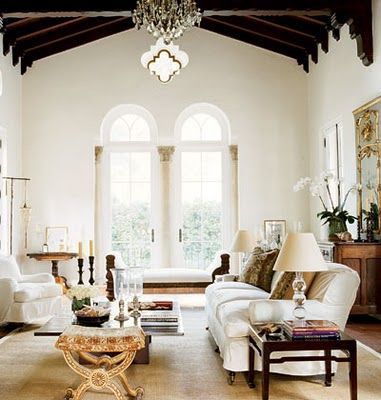 30. High ceilings
It is not necessary to give up your dark wood color for this bright white room. However, pay attention to the high ceilings. They are a great, versatile option depending on what your home already has. While many homes in Peru have lower ceilings, high ceilings are a prominent part of Spanish Colonial design.
If you have naturally low ceilings but yearn for the Spanish Colonial element in Peruvian design, try vines like the Pothos, the long upward mirrors, and other vertical structure aspects to draw the eye up for a taller feel.