Since its launch, 'The Home Edit' has quickly gained a spot on the list of the most popular watched series of Netflix. After the premiere, their book under the name The Home Edit: A guide to Organzinizing and Realizing Your House Goals also shot up on the New York Times bestseller ranking. When it comes to transforming a normal house into an organizational dream home, their hosts are the best. Now, if you have been looking for ways to turn your own house into one of their masterpieces, perhaps we could help! Here are the best tips to give your home a Home Edit treatment!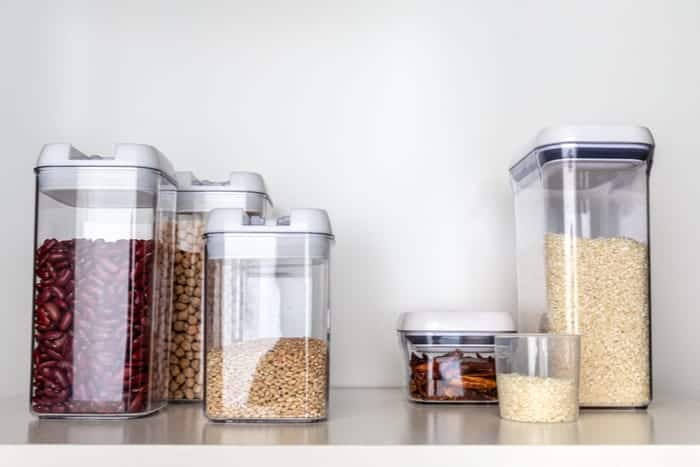 25. Make use of Clear Storage as much as possible:
The hosts of The Home Edit often resort to using different types of transparent plastic for this reason. Instead of searching endlessly to find the iteams, it is easier if you could see what is inside the package. If you use plastic in your refrigerator or pantry, it also makes it a lot simpler. Instead of opening up and looking inside how many different food cans, you can see when something is about to run out.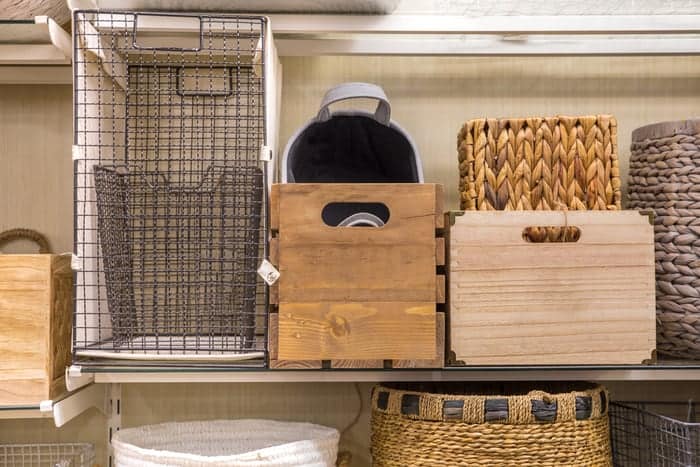 24. Baskets Are Ok, as long as they match
In the last section, we talked about the use of transparent plastic boxes. But what if you're the type of person who wants to hide your product? Using woven baskets or crates is fine. However, make sure that all of them match. When you go to a discount store like HomeGoods, it can be challenging to find multiple baskets that look similar. As a result, you could go for the available plastic containers from Target at a much better price range.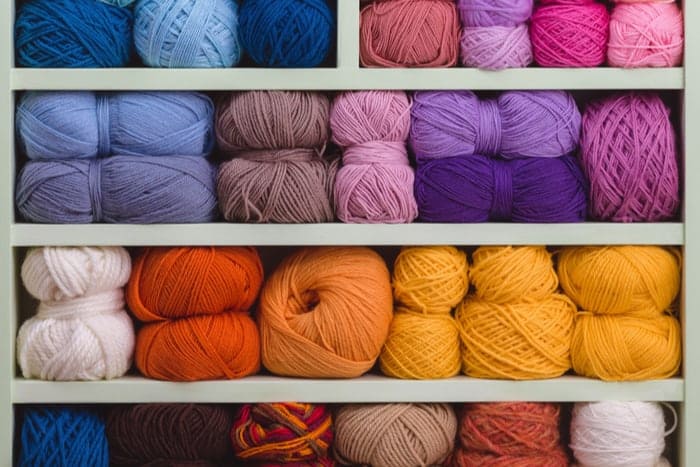 23. Organize Everything in Rainbow Color
In every home editing project, the women usually prefer to use rainbows code for their arrangement. Regardless of the object, they like to arrange it with ROYGBIV, whether it's a bookshelf filled with books, toys, food, or clothes. For some people, this way of organizing items might not their favorite form of managing them. However, there is a method that is much more acceptable. By using color-coordinating objects, your brain remembers where those objects are located better than others. This is also extremely helpful if you have children. Instead of explaining a complex organizational system for a child, they can see that the yellow toy goes in the yellow part, the red toy goes in the red part, and so on. This can help them learn their colors early on, but it can also help them clean up more often.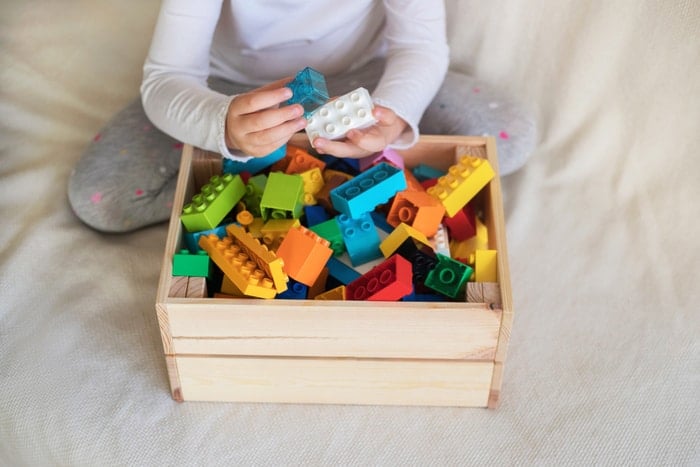 22. Include your Kids
No matter what area of the home you choose to organize, be sure to get your child involved. Letting them understand that things need to go back to a particular place from some great habits early in life. We've covered how color matching toys make it easier for your child to store things. When something is easy enough, they are more likely to help you with the cleaning process. This will make parenting a lot easier, instead of picking up toys every few hours.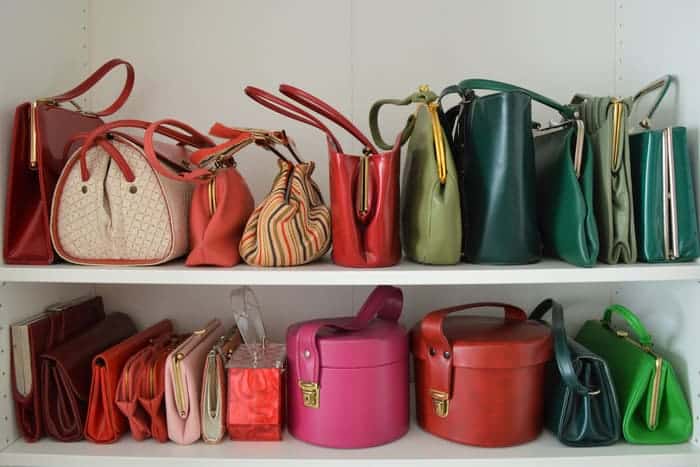 21. Make Sure You Can see everything
Most of the time, people forget how much they have because they can't see it. This is why so many of us experience the phenomenon of accidentally buying something twice. Place all in focus rather than hiding items under the bed or letting them be forced out behind the pantry. After you see all your options at your disposal, it becomes much easier to reach them. For example, I grew up drawing and drawing almost every day, but I still left my furniture under the bed as an adult. After watching The Home Edit, I bought a 3-story wheelchair. Now that my supplies are neatly arranged and free of leaks, that has inspired me to approach them and create art again.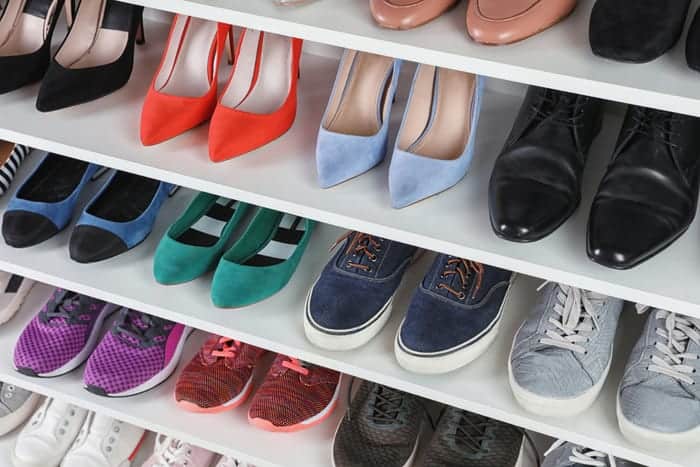 20. Keep the necessities and Storage, or Donate the rest
One of the biggest mistakes people often make is storing items in a closet they don't use daily. In the home editing episode with Rachel Zoe, her donation of unused clothes is like pulling her teeth. In the end, they persuaded her to put away the clothes she never wore to the storage room to clear the closet space. For the average person, you probably won't have a huge wardrobe filled with luxury goods. However, there are still plenty of things that you can put in the storage bin and hide in the attic or under the bed instead of in the closet. Remember that your wardrobe should be filled with items you use every day. And if you can't find something, it's a sign that there's too much.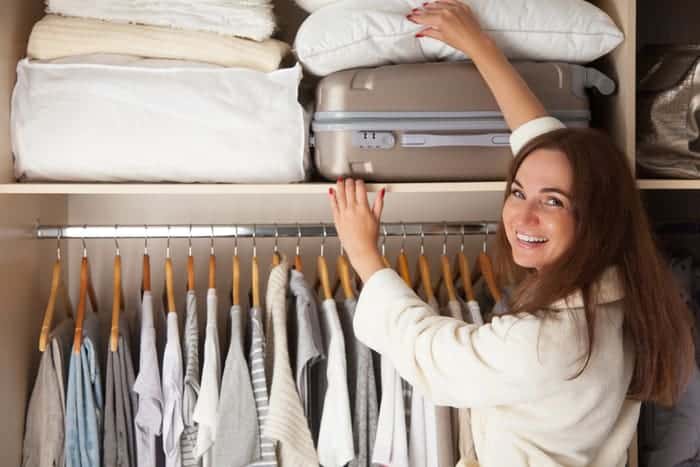 19. Make sure everything you need is within reach
If you are a short person, it might be hard to get things at the top shelf or higher places. While some people tend to keep a stool to deal with the situation, others resort to other tedious ways of reaching out to their items. For example, in The Home Edit episode, a woman is climbing on shelves to get the ingredients needed to cook a meal. This is quite dangerous. Always keep items that you use every day low enough to grab a chair or stool to stand. Hold items that are not still used in higher positions or store them there exclusively so that you can only use them when it is time to refill lower-tier items.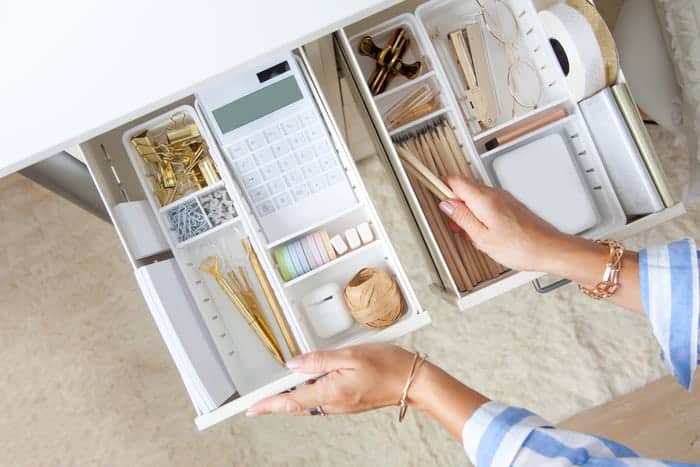 18. Drawer Dividers is a big YES
Most people have had a garbage drawer at some point in their life. And if you have a desk drawer that you use regularly, chances are it got messy at some point. Calling an insert drawer is a simple solution to this problem. This can keep your items categorized as separate from each other. It makes it easier to locate what you need quickly. In turn, this will also make you a more productive person if you can streamline finding resources for work.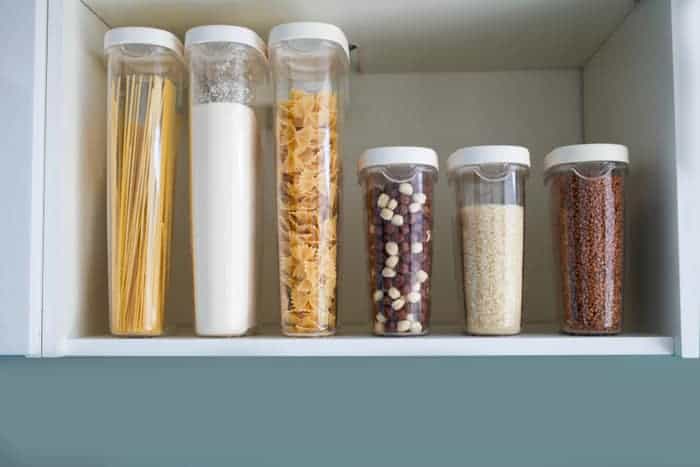 17. Remove Original Boxes and Containers of your Stocks
Some people will never dream of removing their food from its packaging before placing it in a pantry. But on The Home Edit, part of the reason the makeup in their pantry looks so aesthetically pleasing is that they take all the food out of the box before putting it in a clear plastic container. In addition to beauty, this method can help free up space. It also hides any brands you choose to buy so that no one can judge you. You'll keep those in a separate package for the food that comes in the package, like granola bars or fruit snacks. However, having a clear plastic box to hold all those snacks in succession looks a lot cleaner than having them in the cardboard box you bought at the store.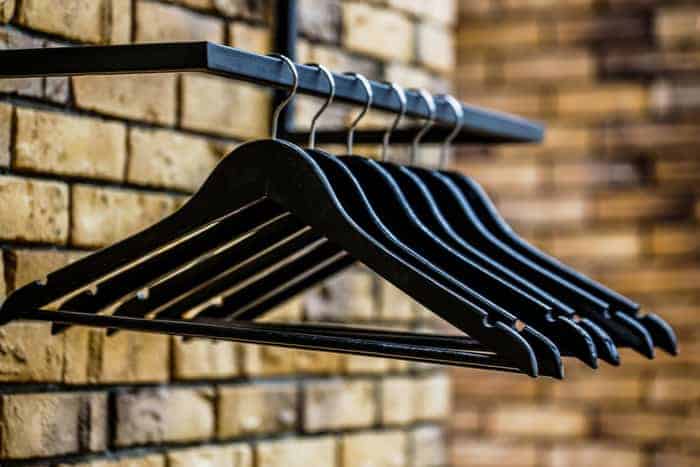 16. Get Matching Hangers for your wardrobe
Finding the proper hanger hooks is one of the best ways to make your closet look a bit tidier. Most professional organizers will choose velvet hangers or ones made from wood. However, you can still get disposable hangers from somewhere like Dollar Tree or Walmart if you're on a tiny budget. As long as all the hanger hangs fit together, that's all that matters.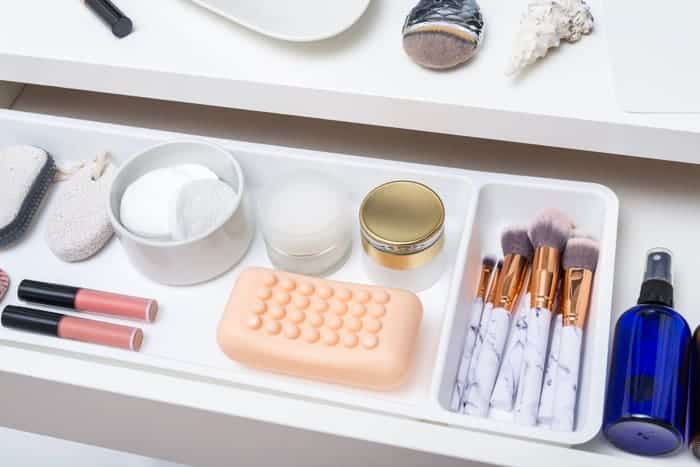 15. Switch your Bathroom Drawers to fit your routine
Most people keep all their toiletries in their vanity, closet, or drawers. This makes sense, but not everyone is setting it up to streamline their habits. Ask yourself what products you use every day. Try to arrange those products in a way that matches what you do today. Drawer inserts are great for helping organize items you want to put away, but you can also use glass jars placed on the vanity.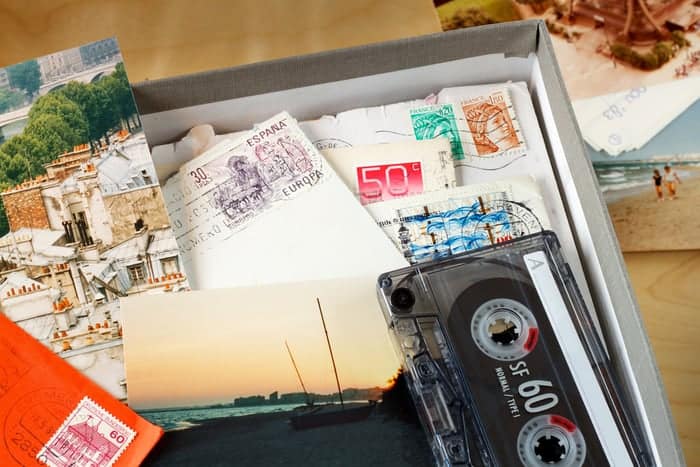 14. Keep valuable things in Boxes With Lids
So far on this list, we have come up with many options that require you to display your items outdoors. However, small things like family photos and souvenirs that you might not want to see every day. These are great in a cardboard box. On The Home Edit, the ladies always give their clients a few boxes labeled "Sentimental" so they hide essential things to keep, but you don't necessarily want them to be front and center when entering your closet.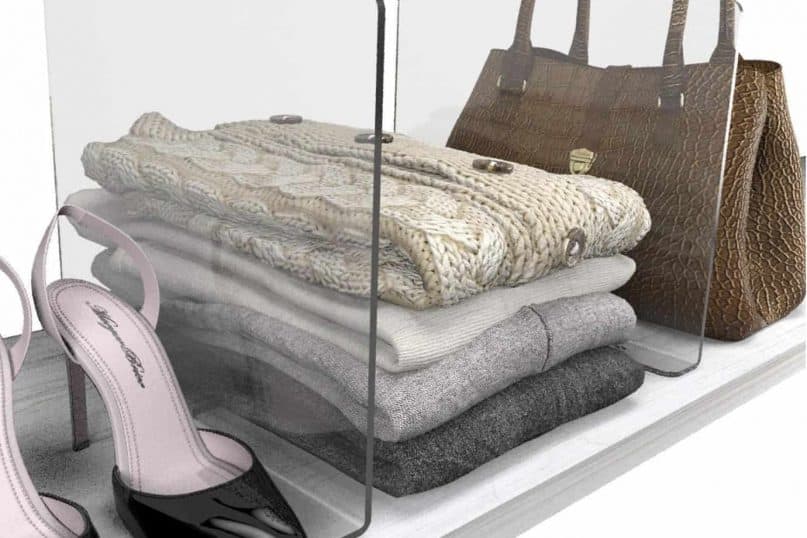 13. Use more Shelf Dividers 
You might have come across some people's closets that are full of shelves. While this could work for most people, it won't work well if you stack too much stuff on them in the long run. As soon as you pull something out of the pile, it can damage the whole pile. That's why a genius out there invented clear shelf shelves. In this way, you can remove pieces from one part of the frame without disturbing the other. It also helps to make your wardrobe look like a showroom shop.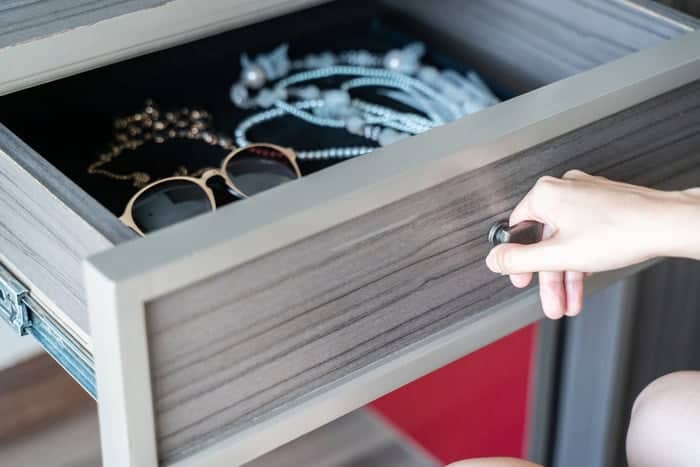 12. Keep Your Jewelry Collection In the Open
You already have a jewelry box if you own jewelry. Some of these may be beautiful, but the problem is that when you take the initiative to open this box, you do not see your jewelry. This can also trigger the difficulty of getting tangled with necklaces. Several jewelry pieces stacked on top of each other often suggest that there can not possibly be seen. In The Home Edit, they recommend that you keep your jewelry and accessories on show in your wardrobe. This way, the method of choosing your outfit for the day becomes part of it. Make sure you find one with individual compartments for each item if you need a package.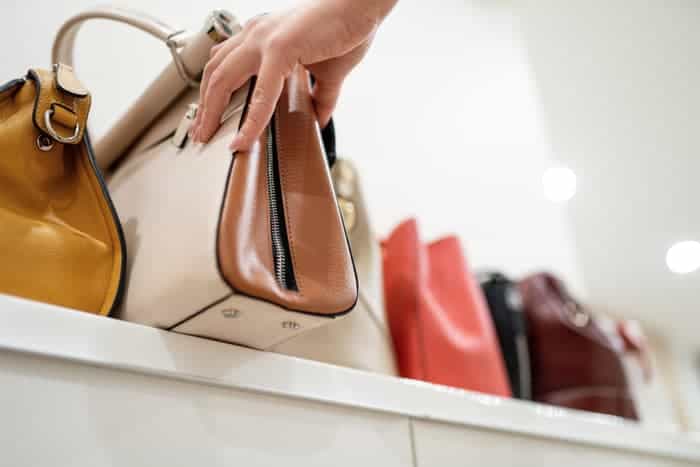 11. Stuff Your Purses to Keep Their Shape
You may already know how hard it can be to put them on display and preserve their quality if you have a big purse set. Leather, as time goes on, will bend and become dry and brittle. So if you have a bag that is not in its correct shape, the overtime may be misformed. Make sure that stuffing them with tissue paper if you have space in your closet to create a purse show. It not only helps to retain the bag's form, but it also looks a lot more aesthetically appealing.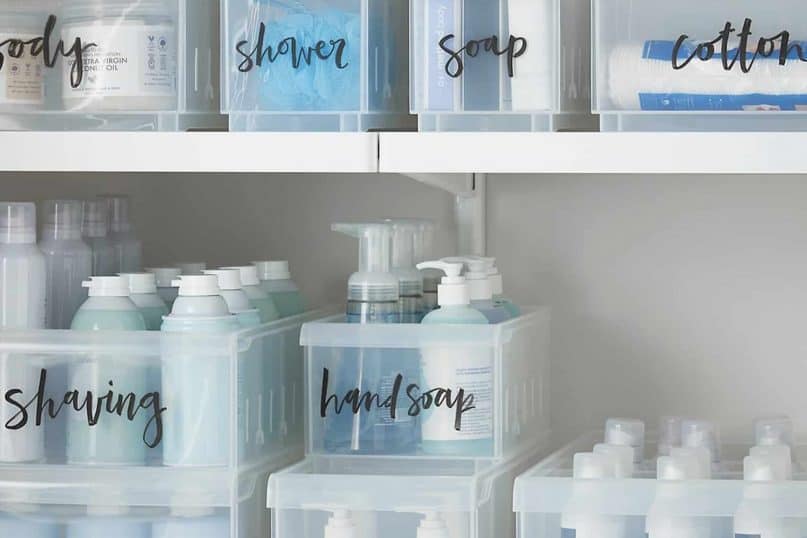 10. Use Stackable Storage
Storage stacking is a great way to utilize your room. In the Home Edit, in cases where people hold back stock of something, it seems to be used most. For instance, this individual has stacks of products in the picture you see above that they would typically use in the bathroom. This level of stockpiling may have seemed a little ridiculous in the past. But in 2020, to minimize the number of times they need to make a trip to the grocery store, many individuals stock up on their most commonly used products.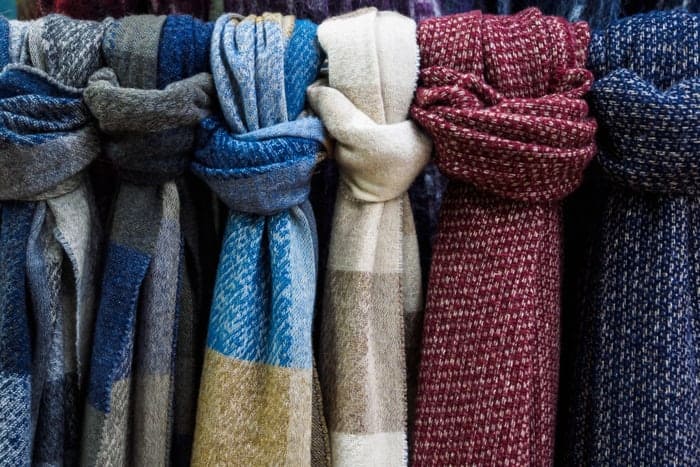 9. Fold Your Scarves
The ladies have a signature technique of folding scarves into tiny donut-shaped balls on The Home Edit. I would not personally know where to start trying to recreate that. However, the point is that they suggest keeping your scarves on view so that your choices can be seen. You can never see them when scarves are tucked away in a box, and forget they exist.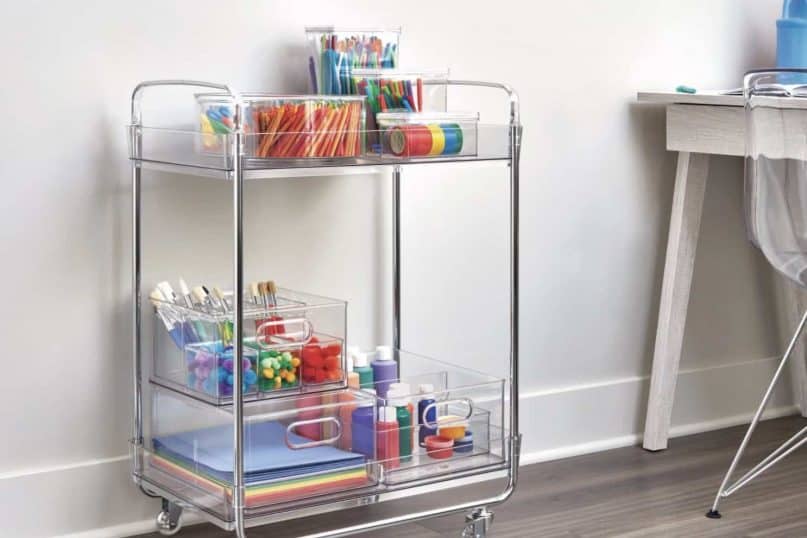 8. Put your Most Used Items in Carts
Often in your house, there are widely used things that are continually being picked up and put away. For instance, if you have young children who love drawing and painting, any time they want to make their art, you might already be putting away the supplies. Consider buying a cart so it is all out in the open but all held in the same room. This can be a godsend for busy parents because your kids no longer have to remind you to dig out the supplies for them. They can only grab what they need and begin to work. I did this at my own home after seeing The Home Edit, and it works exceptionally well.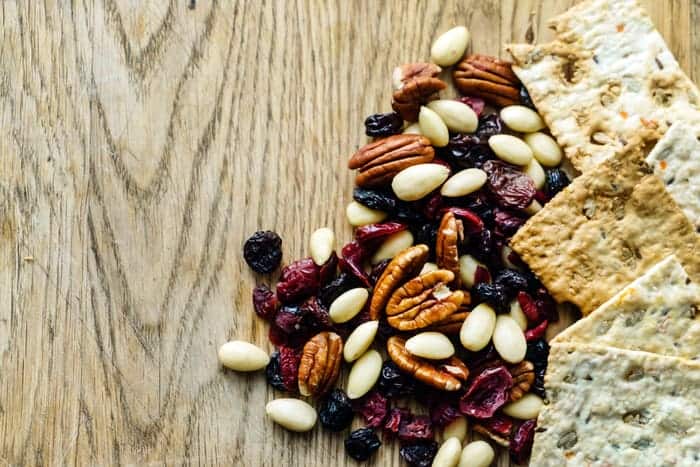 7. Make Healthy Snacks Reachable for your Kids
Children love to sneak snacks behind their parents' back, significantly if they can gain access to a pantry. One perfect way to make sure that the bad stuff is not consumed is to keep the nutritious snacks within the arm's scope. On The Home Edit, by positioning health treats such as granola bars and crackers near the pantry's bottom shelf, they helped a mother by putting candy desserts near the top where only adults can reach.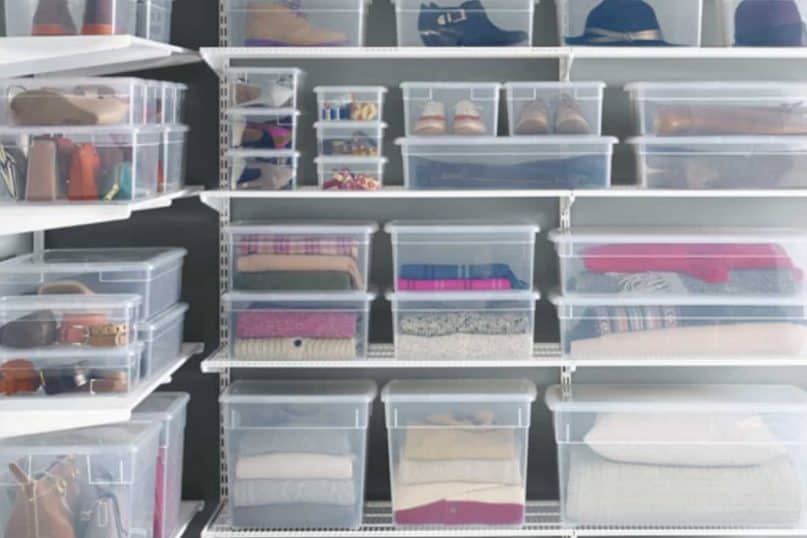 6. Sweater Boxes Is Perfect for Bulk Storage
Sweater boxes might be your best bet if you love the idea of using transparent storage. Almost every major retailer, including Walmart and Target, will sell a variant of these, but they also have stackable sweater boxes at The Container Store. One of the most popular areas where these are used is garages. You will see how they turned a garage full of items into an amazingly well-organized room if you watch the first episode of The Home Edit.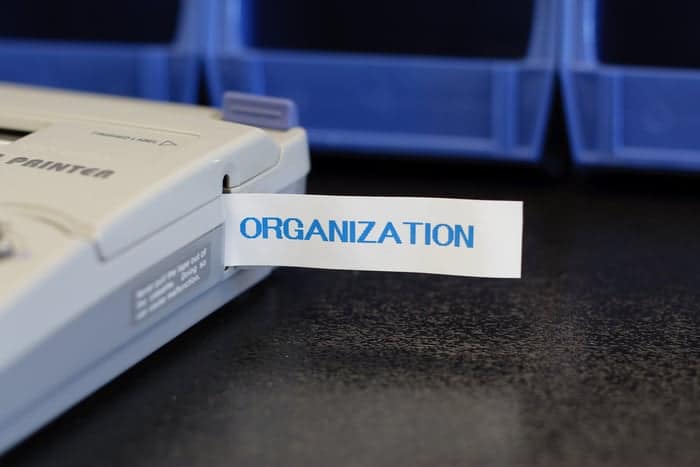 5. Label Maker Can Save a Life
They mark nearly everything on The Home Edit. There are already some types of containers or boxes for most homeowners, and they are not usually made of transparent plastic. It would help if you quickly bought a label maker and what you already have instead of going out and spending a fortune getting many new items from The Container Store. I am still living in my parent's home, but I used labels in their attic for my storage containers. Now, if I need something before opening the box, I can look at the title.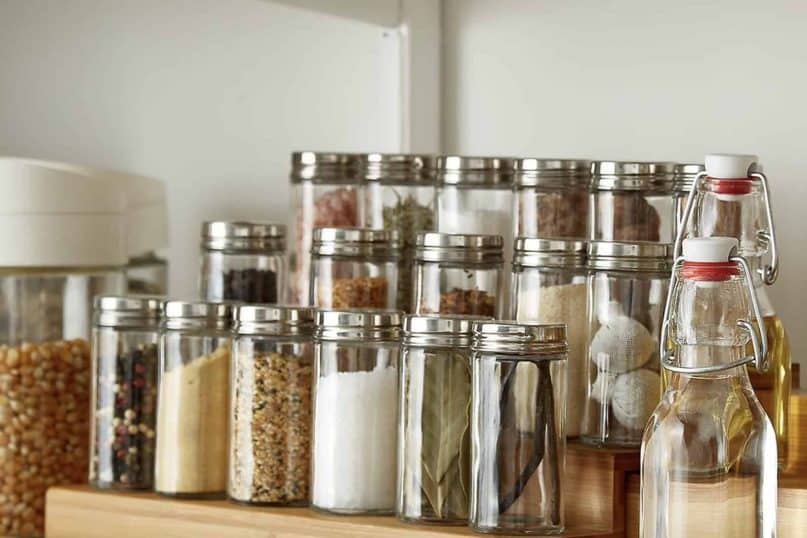 4. How to Utilized 3-Tier Shelves?
You have already witnessed your products' frustrating process being moved to the back if you have deep shelves. This makes it hard to find stuff when you need it. Purchasing a 3-tiered shelf that will sit in your pantry is a genius solution to the problem. For canned goods, herbs, and so much more, it works very well.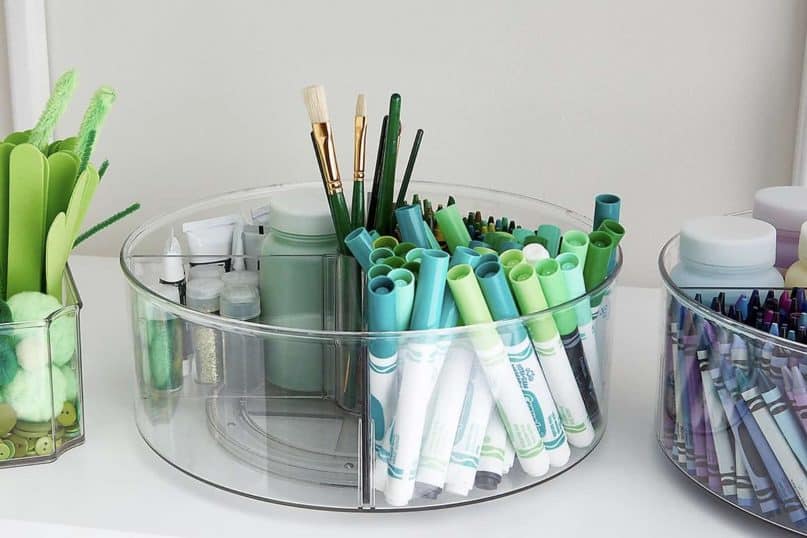 3. How to deal with Hard-To-Reach Items?
Ever saw something in the refrigerator, but can not reach it because ten other things are trapped behind it? This is where a method name lazy Susan could come in handy. Lazy Susans is a little spinning cart with parts on it. And you can only get to the goods that were initially put in the back by rotating the contraption wheel. The ladies use these lazy Susans in The Home Edit to assist kids involved in an art class. It was great for the kids since they could spin without asking their friends to move it over to get the Crayola markers they needed from the other side of the table.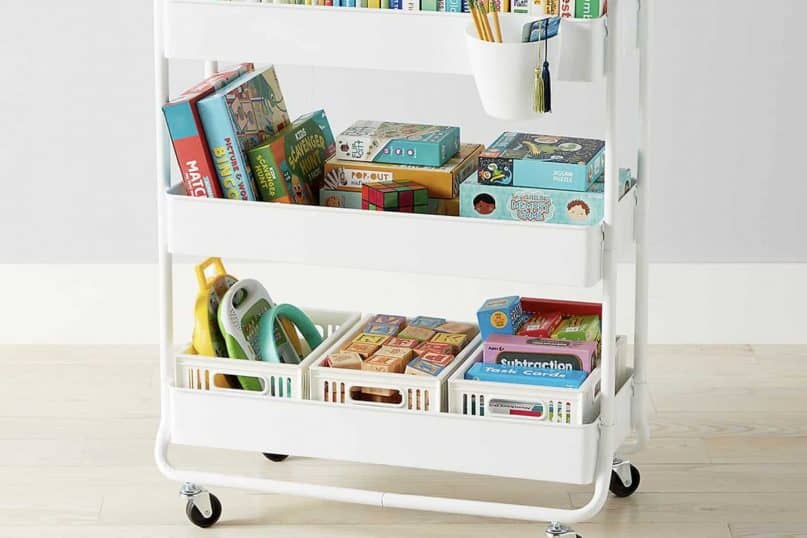 2. Utilize Floor Space 
You might sometimes go through an organizational project and realize that there is just nowhere else to put your things. This is very prominent in toy rooms for children, office space, and so much more. Only using the floor space in the best way you can is a perfect solution to the issue. Three-tiered carts can travel about on wheels so they can sit in your house just about anywhere. I have seen many individuals integrate these cards into their lives as they start working from home. Without merely purchasing a new piece of furniture to fit it, it is ideal for storing all the work-related things, documents, and supplies in one place. In the future, if your situations change, the cart can be easily reused for something else.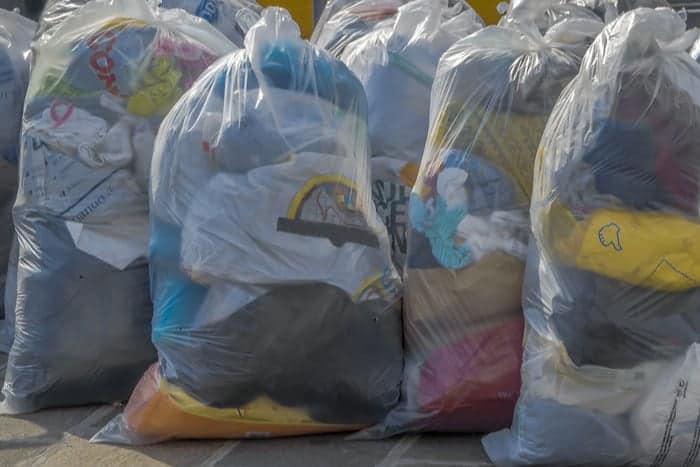 1. Minimize As Much As You Can
Last but not least, recycle unused goods as much as you can. Keeping things ordered when you have so much stuff is complicated. Know that when items do not have a place to go, clutter occurs. If you are going through this organizational journey, and you start to feel that there is no place to be for some of the stuff in your house, it may be a sign that it is time to say goodbye. However, getting rid of things does not always have to be the end. To see if they need these things you can get rid of, you can still reach out to friends and family. That way, if you want to, you can always see those things, but they are not in your room.