Let's face it, not anyone of us can be professional nature photographers! Nevertheless, most of us have our phones on hand, and when we encounter wildlife moments, we cannot help but take photographs. However, most of these shots will end up pretty lousy. Yet, they can be amusing, too. These wildlife photos that are so bad it's hilarious.
Such A Mood!
With a global pandemic and recent events, this elephant seal feels the same way we all do. Some travelers were out on the beach trying to spot some elephant seals. While their attempts brought no success, they decided to head back home when one of them bumped into a hibernating seal, thinking it was a blubbery rock. Imagine the shock!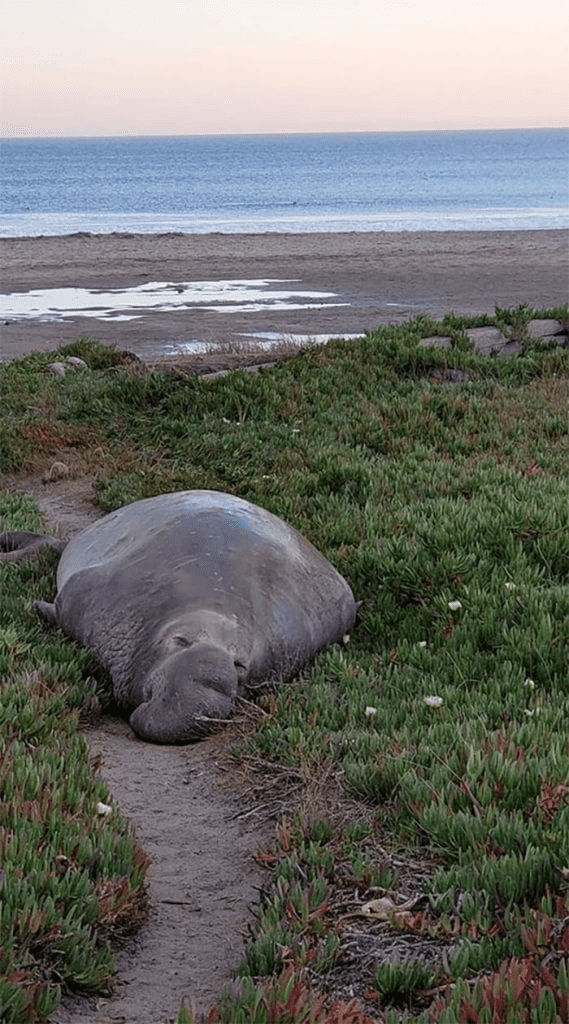 A Majestic Angle
The quality of this photo is amazing, but it is just a photo of an eagle doing the business itself. We could count it as luck when the animal pooped in front of the photographer and not on her. You take the little wins with wildlife photography because you'll never know what the animals around you will do.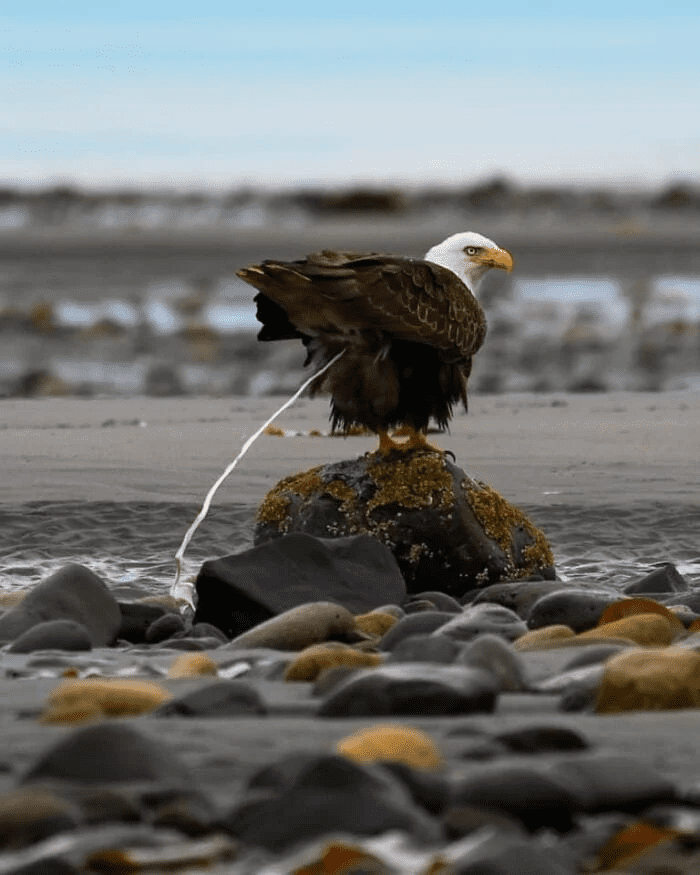 Terry – The Terrified Egret
Meet Terry – an egret from Egypt. We don't know what happened to Terry, but whatever it is, we trust that it's frightening. Maybe Terry is looking down at 2022 and thinking, "What a disaster!" Ideally, if there were a photo to summarize this period in time, this would be it.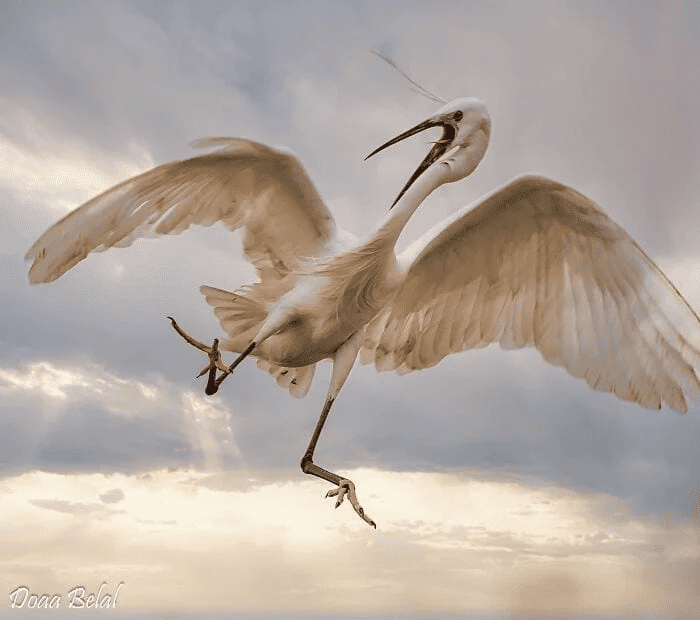 This Warning Sign Stands For A Good Reason
Whenever you see a warning sign about animals, wherever it is about the dangerous dog behind the gate or the instruction to not feed the ducks, it's best to follow it. This sign about the geese is no exception. You have to keep walking. This photo proves that there's no such thing as a silly goose. They're very aggressive animals, and this one seems to have something against this man's backpack. He's right to keep walking, though, because who knows what could have happened next.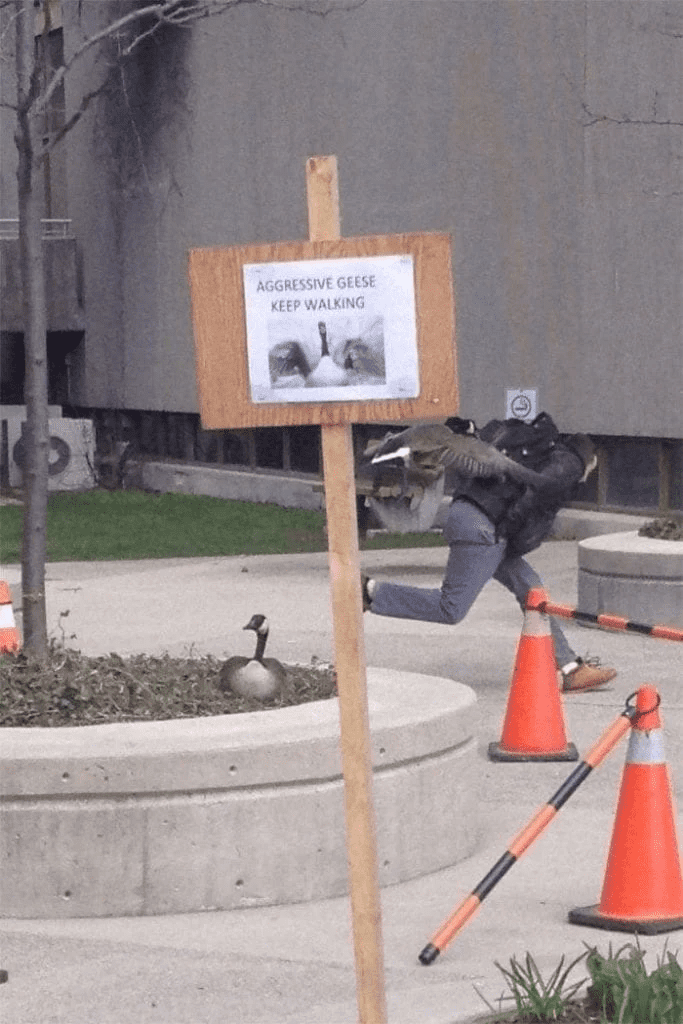 Catch Gone Missing
Sometimes when you play a game of catch, the ball gets thrown a little too far, and you have to look around to find it. Imagine seeing your ball stuck, not in a gutter, not on somebody's roof, but the antlers of a blacktail deer. Two things. First, that's a pretty sturdy ball to not pop in between the deer's antlers. Second, don't worry about the deer. They lose their antlers yearly and will naturally regrow, so this guy won't have to carry the ball for too long.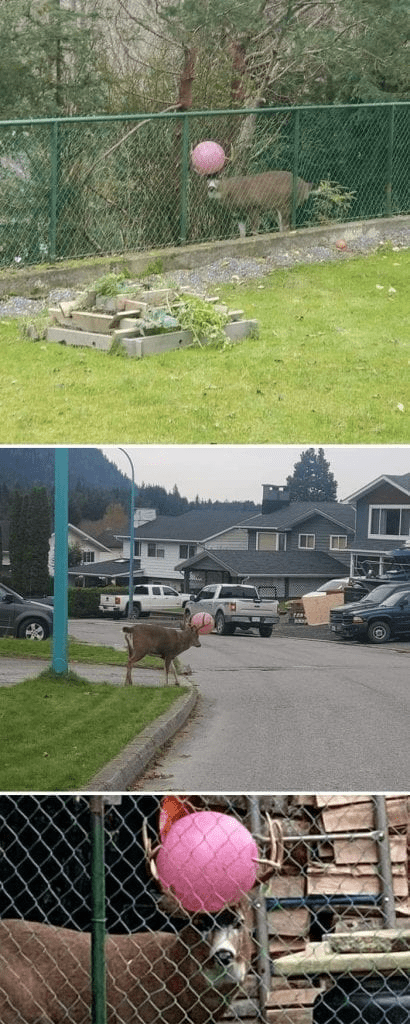 This Squirrel Needs a Sweater
You don't normally associate Canada with exotic animals, but this squirrel roaming around the Northern Bruce Peninsula looks strange. You've seen hairless cats, but have you ever seen hairless squirrels? Somebody get this little guy a sweater! However, our favorite part about this squirrel is that it's utterly bald except for its tail, which is still wholly bushy.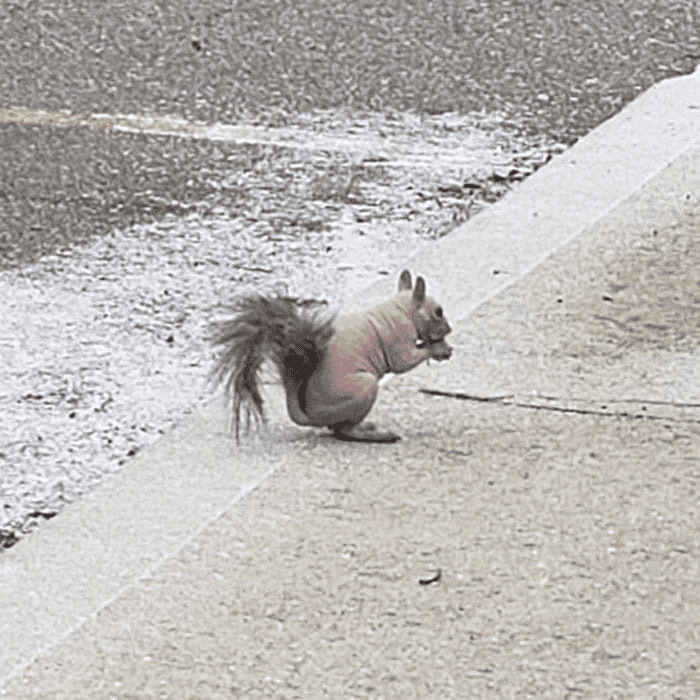 Downtown Duck
This poor duck woke up thinking it was going to be her regular day at the pond, but the stream had other plans. We hope she hasn't kept the position for too long! Moreover, we need to appreciate the person who took this photo for giving us laughter. But we hope they quickly put the phone away and helped this duck get back on the right side up.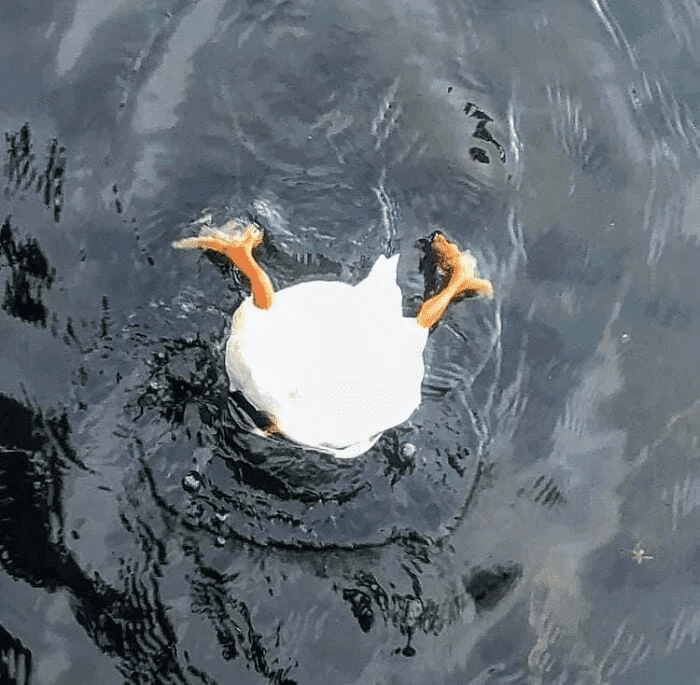 The Dentist said: "Open Your Mouth."
Here's an inside look of a pelican's mouth, from the tip of its beak to its tonsils. We guess this pelican was hungry when it saw the photographer's lens. "Squawk!" it said. The way it looks from the shot, the pelican managed to get a portion of the camera lens in its visor somehow. Pretty impressive! We hope it found some other food after this attempt at chewing down an unconscious object.