Jennifer Lopez is a talented, successful singer. At the same time, her wardrobe is filled with designer masterpieces. However, the superstar still has some memorable fashion failures throughout her career. Follow the article below to discover her worse fashion choices over the years!
Jeans as boots.
With her successful career, Jennifer Lopez can look good in many styles, from daily casual to unique stage wardrobes. However, there is still something that only works for some, like these jeans boots, for example.
With that belt detail just above the knee, it looks like J.Lo forgot to pull up her pants before going out. She indeed received a lot of criticism over this fashion failure.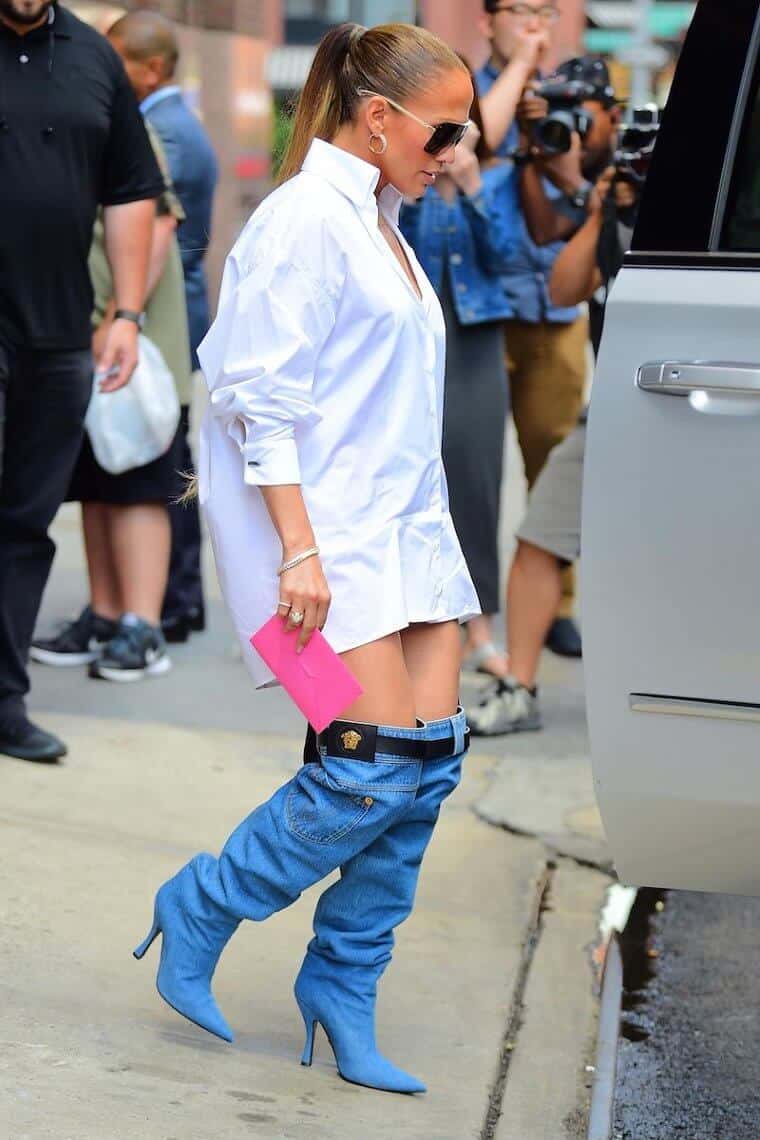 Cupcake or dress?
We have seen celebrities walking down the red carpet with many unique dresses. Nevertheless, these outfits need to match the person that is wearing them. In this case, the fun cupcake look would suit Katy Perry perfectly in her pink or blue hair phase.
We wonder if J Lo's stylist team made this decision for her. Where are the sexiness and bold color we often see her wear? We're so used to her flamboyant style that always blows us away in her red-carpet gowns, so it's obvious that she missed the mark this time.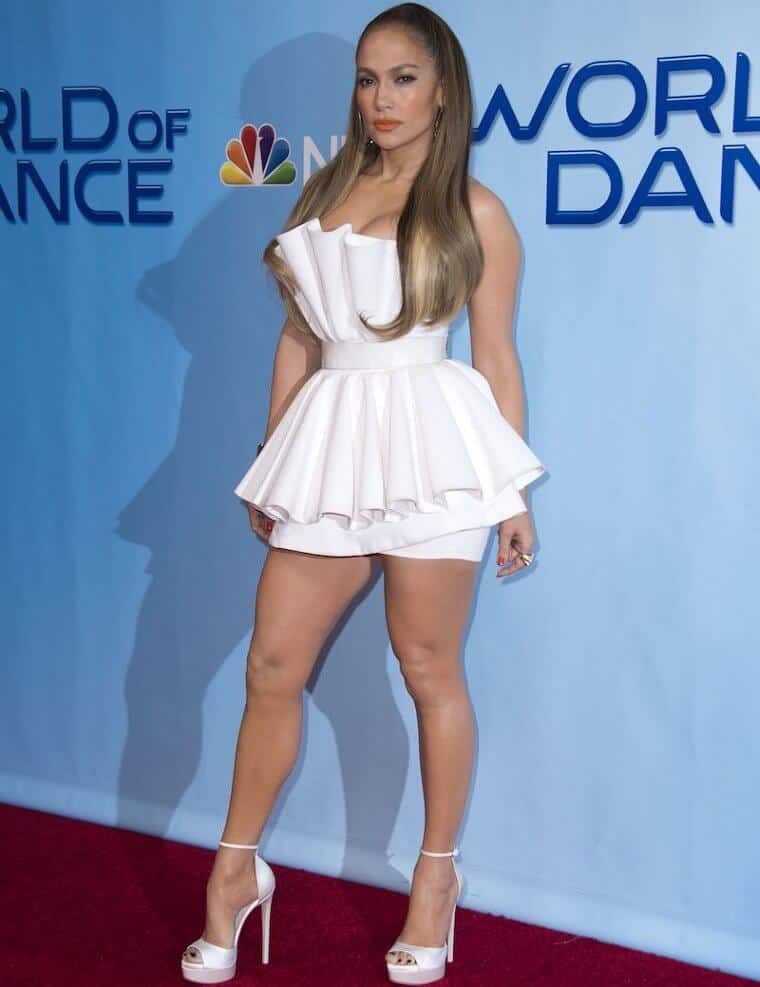 Glitter swim cap
Beige and neutral tones are not colors that can suit many people, as they tend to make you look pale and uninteresting. However, the famous singer has golden skin, and her star power also shines in these soothing tones.
The problem is not the color, as the beige and sparkle have helped make her look more glamorous. The dealbreaker was the overall package, with the long sleeves, turtleneck, and hood reminded us of a swim cap.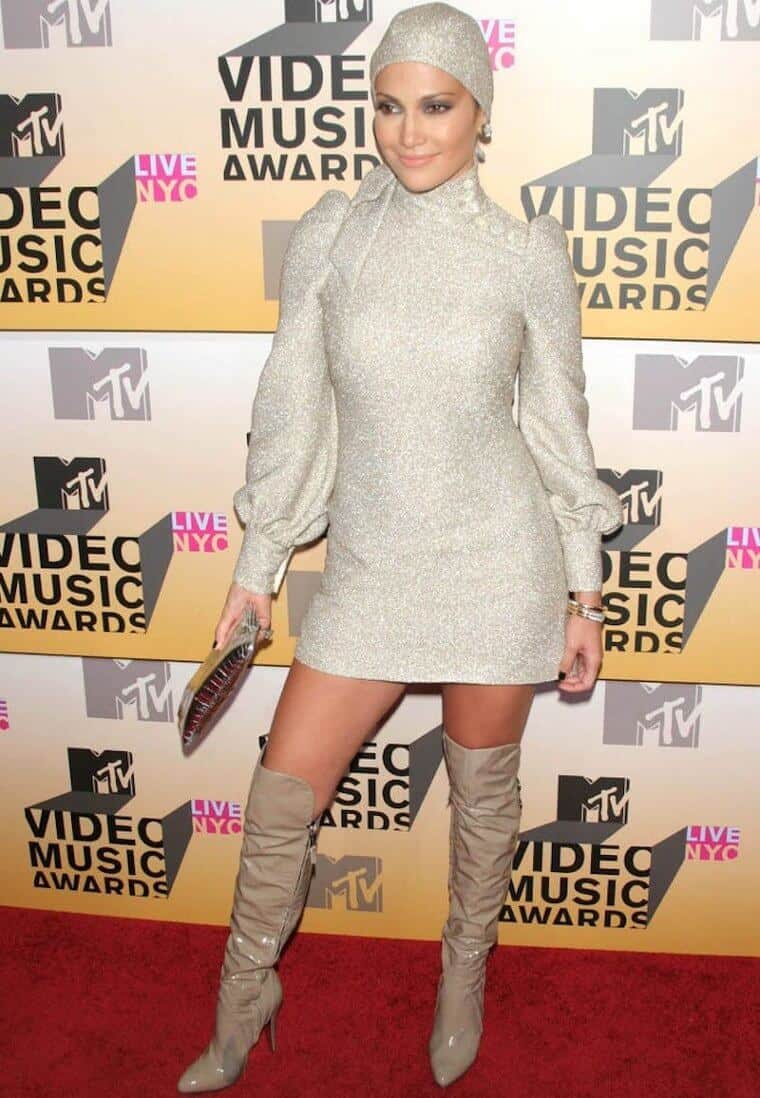 A strange combination
This dress with these boots is more than just a quirky combination. The chic boho dress isn't her vibe; the makeup is even worse, and the singer looks more like a New Jersey housewife than a fashionable Latina superstar.
Jennifer Lopez wore this suit in Berlin in 2003 during the premiere of The Handmaid in Manhattan. As it was the early 2000s, when most celebrities were having their worst fashion moments, this look wasn't too unfamiliar.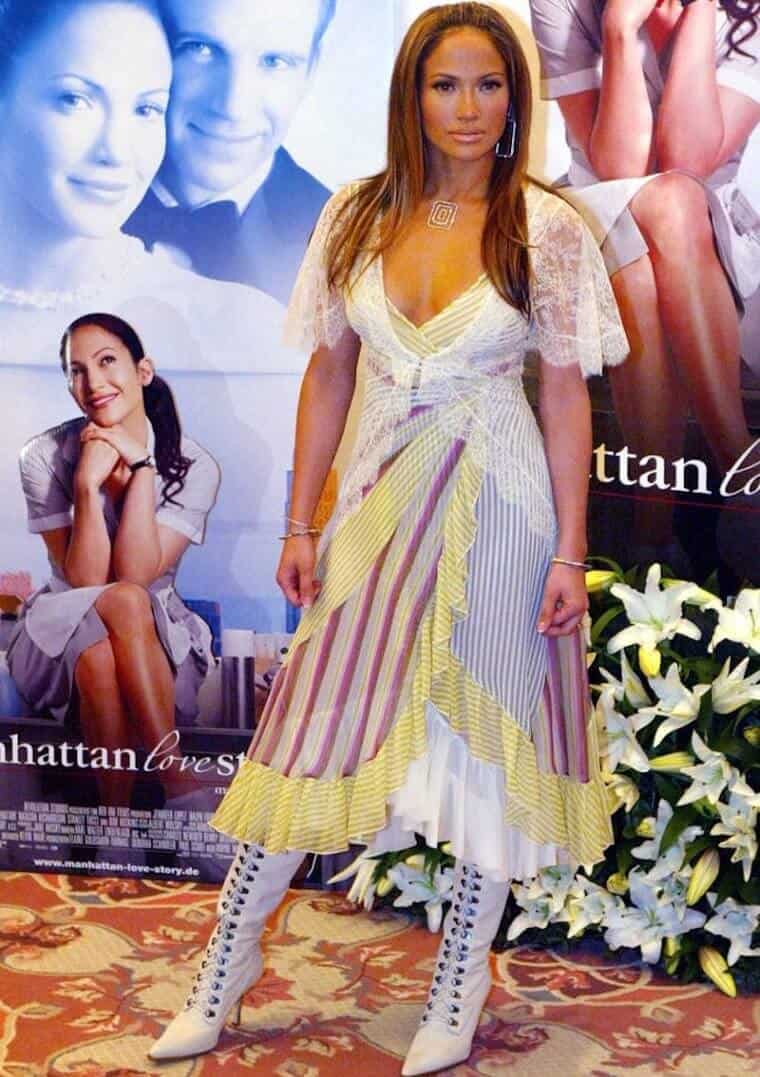 Wild theme
Watch out! You are seeing a new queen coming to steal the throne of the jungle! Her jungle princess dress at the 2010 World Music Awards did follow the correct animal theme, but it's still a mess.
Rather than choosing a specific type of animal, her team tried to do it all at once; cat textures, snake skins, feathers… There's so much going on at once, and the result feels like a jungle-themed Halloween costume.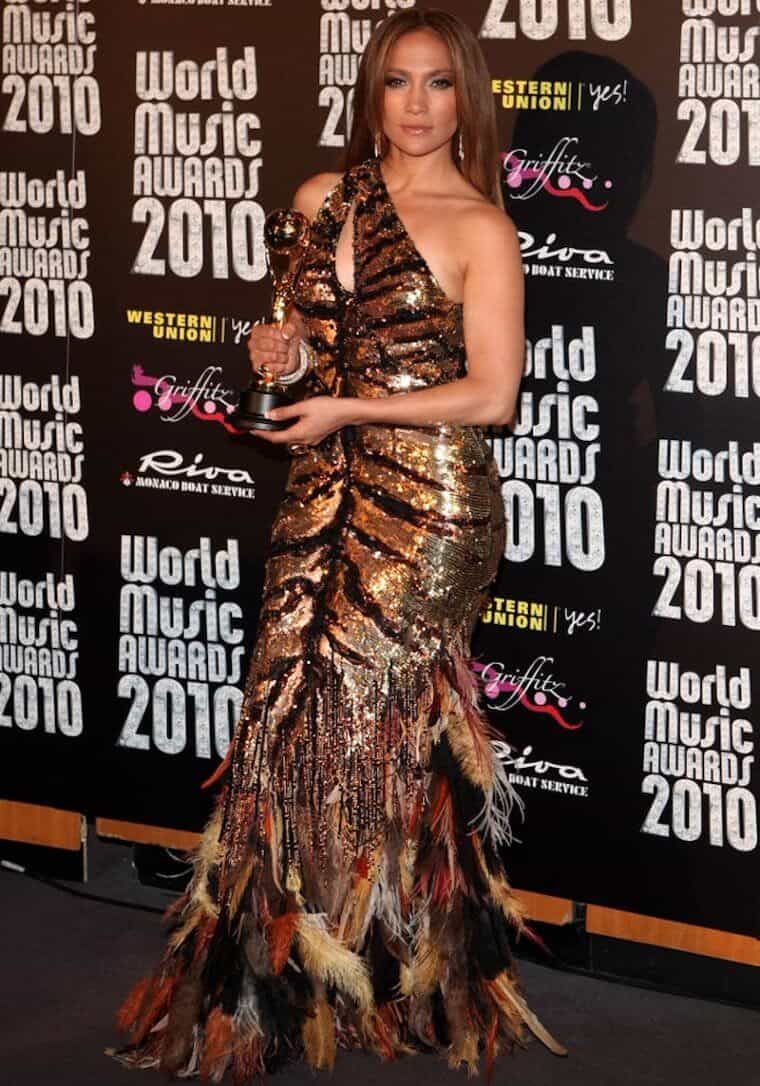 A Christmas present
All we want for Christmas is J.Lo in a bow (or two). This Valentino winter dress has a lot of potentials, and if it only needed to be stripped down a notch or two, it would make a gorgeous Holiday themed dress.
The dress accented with two large bows in the middle is all we can see, and she does look like a walking Christmas present.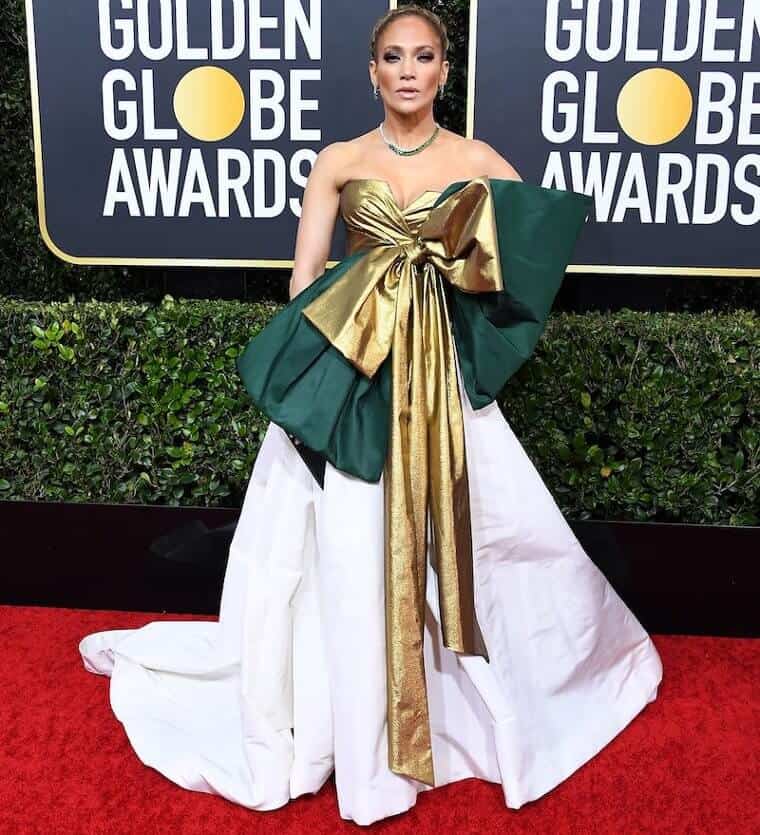 Bold outfits
J.Lo often crosses the fine line between sexy sharpness and excessive. This bold outfit from the 2015 Billboard Music Awards falls in the second category.
Thanks to the silver detailing, the see-through mesh Charbel Zoe dress hides the most important parts. But leaving such a large gap at the belly only makes the dress look messy. If the pattern covers the stomach, it will look more like an haute couture dress.